How to Recycle Your Nespresso Pods and K-Cups, to Ensure Your Morning Brew is Eco-Friendly
If you love coffee, then it's high time you learned the proper way to recycle your K-Cups and Nespresso pods after brewing your morning cuppa.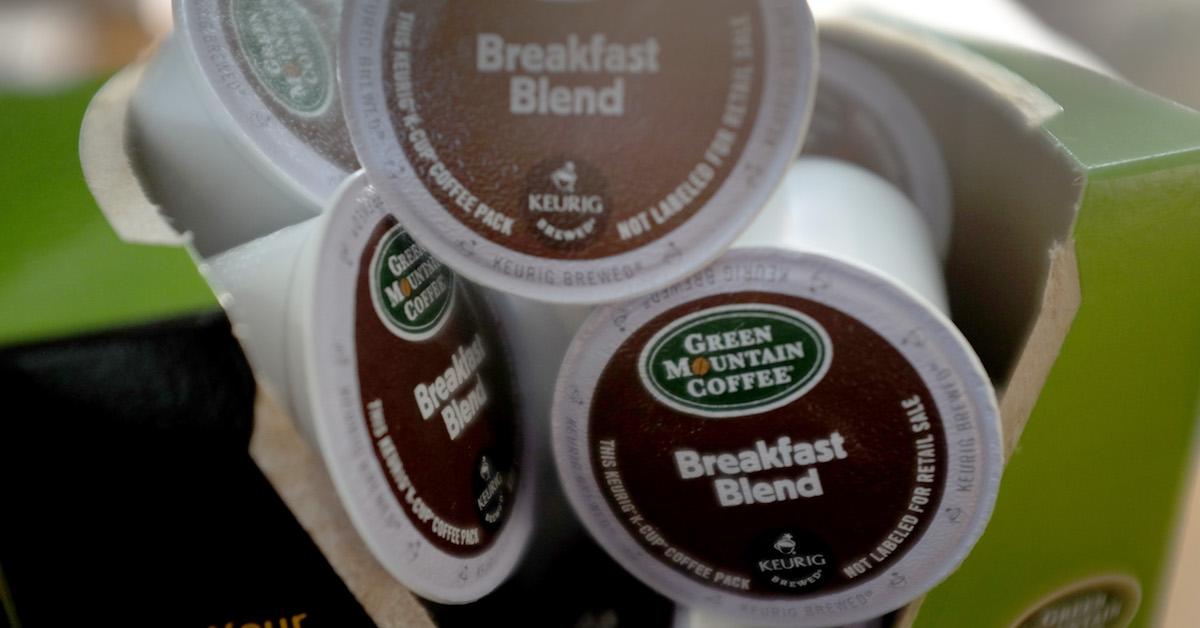 Single-serve coffee pods like K-Cups and Nespresso pods have become a necessary staple within households and workplaces. Though as convenient as they may be, these disposable cups are starting to take up a large portion of our landfills. Fortunately, several companies have already begun implementing programs for recycling Nespresso pods and K-Cups — keep reading for more on that.
Article continues below advertisement
How to recycle K-Cups:
Disposable K-Cups are made from plastic, and unfortunately, they can only be used to brew one cup of coffee before making its way to landfill trash. As of 2020, though, Keurig's K-Cups are 100 percent recyclable, making for a slightly greener outcome.
According to Keurig, K-Cups are now made from polypropylene, otherwise known as No. 5 plastic, which is the same plastic that soda bottles and yogurt containers are made from. This material is accepted in most curbside recycling bins — just check with your local municipality.
The lids, however, are still considered landfill trash, while the coffee grounds in the bottom of the cup can be composted or used as fertilizer.
Article continues below advertisement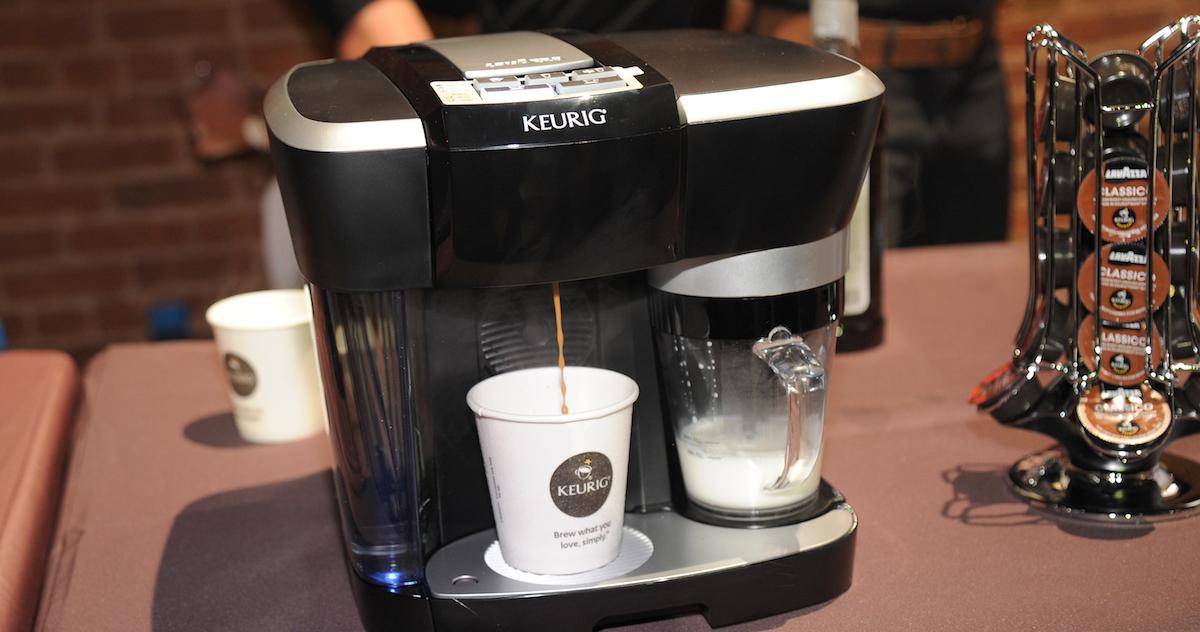 How to recycle Nespresso pods:
Though they are made of aluminum, recycling Nespresso coffee pods is a little more complicated than recycling K-Cups. According to Nespresso, you can recycle your pods by bringing them to one of the company's official collection points, dropping them off at a Nespresso Boutique, or filling up a Nespresso recycling bag and mailing it back via UPS.
Article continues below advertisement
Nespresso charges nothing for its recycling bags, which can hold up to 200 empty Original pods and 100 empty Vertuo capsules. Once the bag is filled, it can be returned to the company at any UPS drop-off location for no charge. Nevertheless, Nespresso claims its aluminum pods can be recycled an infinite amount of times into a number of other aluminum products, such as soda cans and car parts.
Article continues below advertisement
Nespresso pods can be dropped in blue recycling bins in New York City, too.
In 2021, Nespresso recycling became a little bit easier for New York City residents. According to Waste360, the coffee company recently struck a deal with city officials and Sims Municipal Recycling so its coffee pods could be more easily recycled by New Yorkers at the curbside.
Nespresso spent $1.2 million on the effort, which involves a new recycling mechanism that allows Sims to extract the spent coffee grounds from the pods while preserving the aluminum shell so it can be smelted and recycled without any issues.
Article continues below advertisement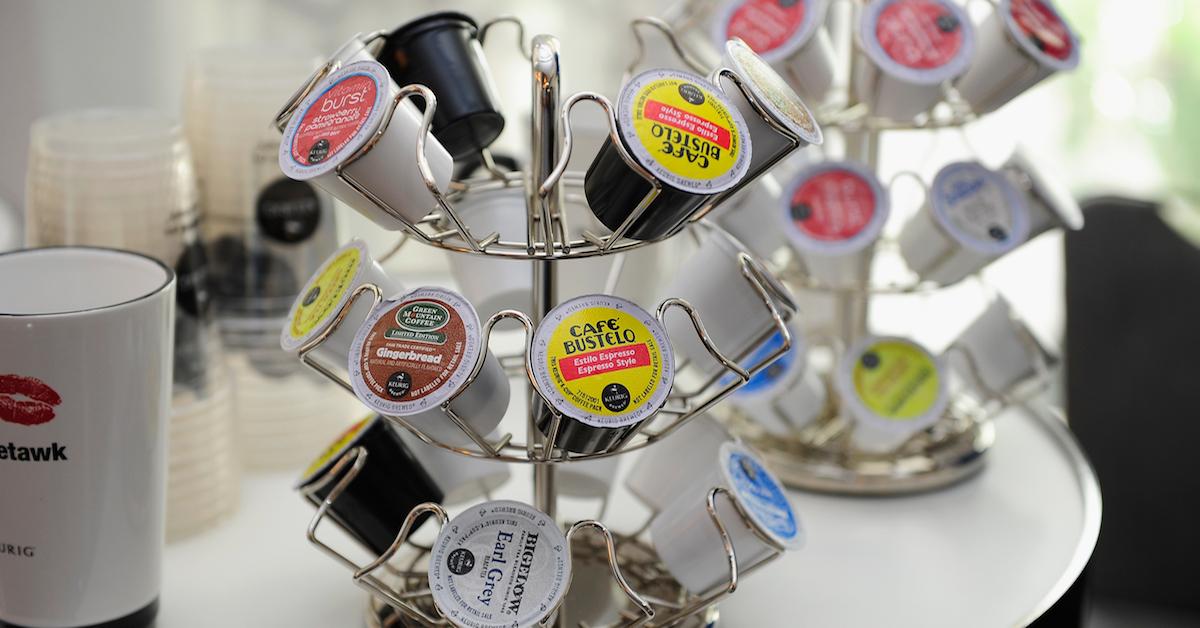 Although there are several ways to properly recycle coffee pods, there are also far more sustainable ways to brew a cup of coffee. To start, maybe refrain from using coffee pods if you care about sustainability — and if you do, there are reusable K-Cups that you can use to refill with your favorite grounds. Additionally, find a brew that's organic and fair trade, and opt for a reusable mug.
We know coffee is probably an important thing in your life, and there are many ways to ensure it's eco-friendly. Trust us.