DIY Bath Bomb Recipes That You Can Make at Home
Bath bombs might seem quite luxurious, but they're surprisingly easy to make at home.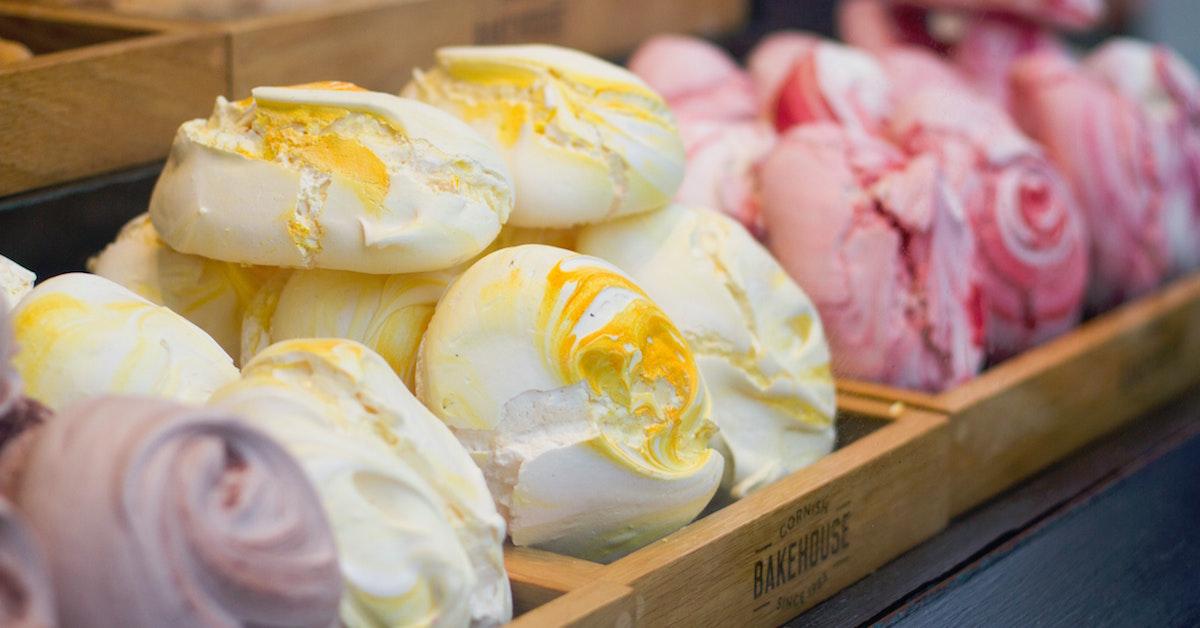 Not everyone is lucky enough to have a bathtub in their home, and few people have the time to luxuriate in the tub with a delightful chunk of fragrant bath fizz. Everyone who has experienced this, however, knows that such a bath time experience is worth its weight in gold. Still, you needn't go out and purchase fancy, overpriced bath bombs. It's quite easy to learn how to make bath bombs at home, and it can be especially rewarding to customize them to suit your own personal tastes.
Plus, your homemade bath bombs will be naturally vegan and pretty much zero waste.
Article continues below advertisement
Ingredients you'll need to make DIY bath bombs at home:
According to Byrdie, nearly all DIY bath bomb recipes share a similar list of ingredients. In many cases, they even call for the same measurements. Of all those ingredients, however, the most important part of a good bath bomb is citric acid. You can find citric acid in many grocery stores, pharmacies, craft stores, and online retailers like Amazon.
Other common ingredients include baking soda, Epsom salts, cornstarch, and good old H2O (water). In addition, you will also need some sort of essential oil for scent, food coloring for dyeing your bath bombs, and either olive, sweet almond, coconut, jojoba, or baby oil to bind the bath bomb together. Many people also use dried flowers or sugar cake decorations in their bath bombs to add a fun, festive element when it dissolves.
Article continues below advertisement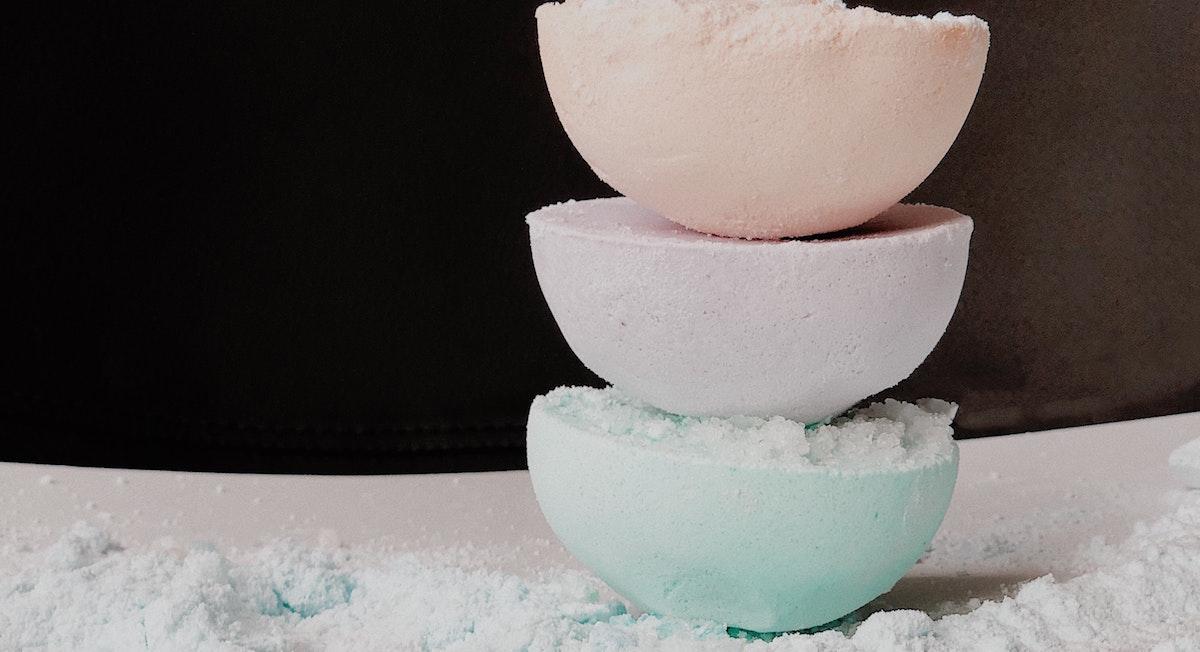 What can I use as a bath bomb mold?
Bath bombs are not meatballs. You can shape them by hand if you want, but the best way to ensure long-term cohesion is to have some kind of mold to put them in. Most people recommend using silicone molds to shape your sudsy orbs, but you could really use any flexible mold you have on hand.
Article continues below advertisement
BBC Good Food suggests looking around your home for old pudding cups, hollow Christmas tree ornaments, plastic Easter eggs, or other flexible-shaped molds you might have otherwise thrown away. You could also use silicone cupcake holders, silicone ice cube trays, or even cookie cutters if you have them.
Without further ado, here are a few easy DIY bath bomb recipes:
Basic Bath Bombs
If you're looking for a basic bath bomb to begin the learning process, then this recipe courtesy of Popular Science is for you! This method is not overly complex, which makes it easy to master and customize down the line. The recipe uses equal parts Epsom salt, citric acid, and cornstarch, makes around 12 orbs of average size, depending on your mold, and can be made in about 10 minutes. It will also cost you about $2 a bomb when all is said and done, which isn't half bad, especially if you're going to be giving them out as gifts or party favors.
Article continues below advertisement
Lavender Fizz Bath Bombs
The recipe for fizzy, lavender-scented bath bombs comes from Attainable Sustainable. Lavender creates a naturally calming scent, so these bath bombs are especially desirable for those who need that bath time to relax. Attainable Sustainable notes that you should incorporate the dry and liquid ingredients into one another slowly. Too much water will make the mixture fizz or dissolve prematurely, and ruin the final result.
The Perfect DIY Bath Bomb
This recipe from What's Up Moms is a full, start-to-finish account of the methodology for making bath bombs. This step-by-step guide is a great DIY activity for kids as well, and this version has a fun surprise in store for when the kids finally use them as bombs in the bath.