Zero-Waste Uses for Fresh Lavender Around the House
Lavender isn't just a great scent — it's also a great all-natural, zero-waste tool!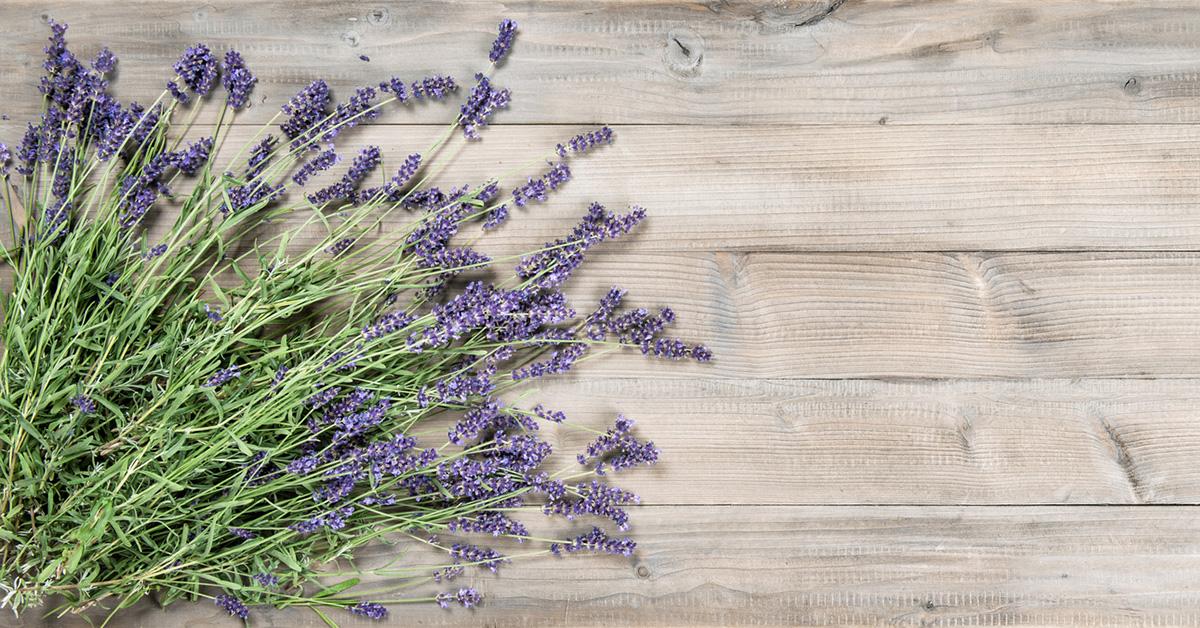 Not only is lavender one of the most delicious-smelling herbs out there, but it's also one of the most resilient and useful around the house. Lavender might get a reputation of just looking pretty and smelling good, but it can be used for so much more than just a bouquet or decoration. It makes a great infuser in foods and syrups — things like honey, vinegar, tea, and even pancake syrup. You can even make lavender ice cream!
Article continues below advertisement
But lavender's edibility isn't the only delicious thing about it. Lavender oil contains medicinal properties that allow it to be used successfully in treating anxiety, fungal infections, hair loss, and sleep issues, including insomnia. It has antiseptic and anti-inflammatory properties, which can be harnessed in order to heal minor burns and insect bites. And while there is no scientific evidence to support it yet, anecdotal evidence often hails lavender for being instrumental in treating depression, nausea, irregular blood pressure, eczema and other skin conditions, and pain associated with premenstrual disorder and menstruation.
Seriously, this delightful little purple bushel can do so much more than people give it credit for in the mainstream. Keep reading to find out zero waste uses for fresh lavender around your house!
Article continues below advertisement
(Note: Some of these recipes require lavender oil or essential oil, but the lavender bud can be thrown into any recipe; also note, lavender essential oil should not be ingested, but the lavender bud can be.)
Laundry Sachets 
Perhaps one of the least conventional ways to utilize the power of lavender is to use it in the laundry. Of course, maybe that was true until Trader Joe's started manufacturing lavender laundry sachets in bulk! That being said, you can totally make them at home. You'll need ¼ cup of dried lavender buds, cloth bags, and a few drops of lavender essential oil. Throw your homemade sachets into the dryer with your clothes and when they come out, they'll be fresh, clean, and they'll smell amazing.
Article continues below advertisement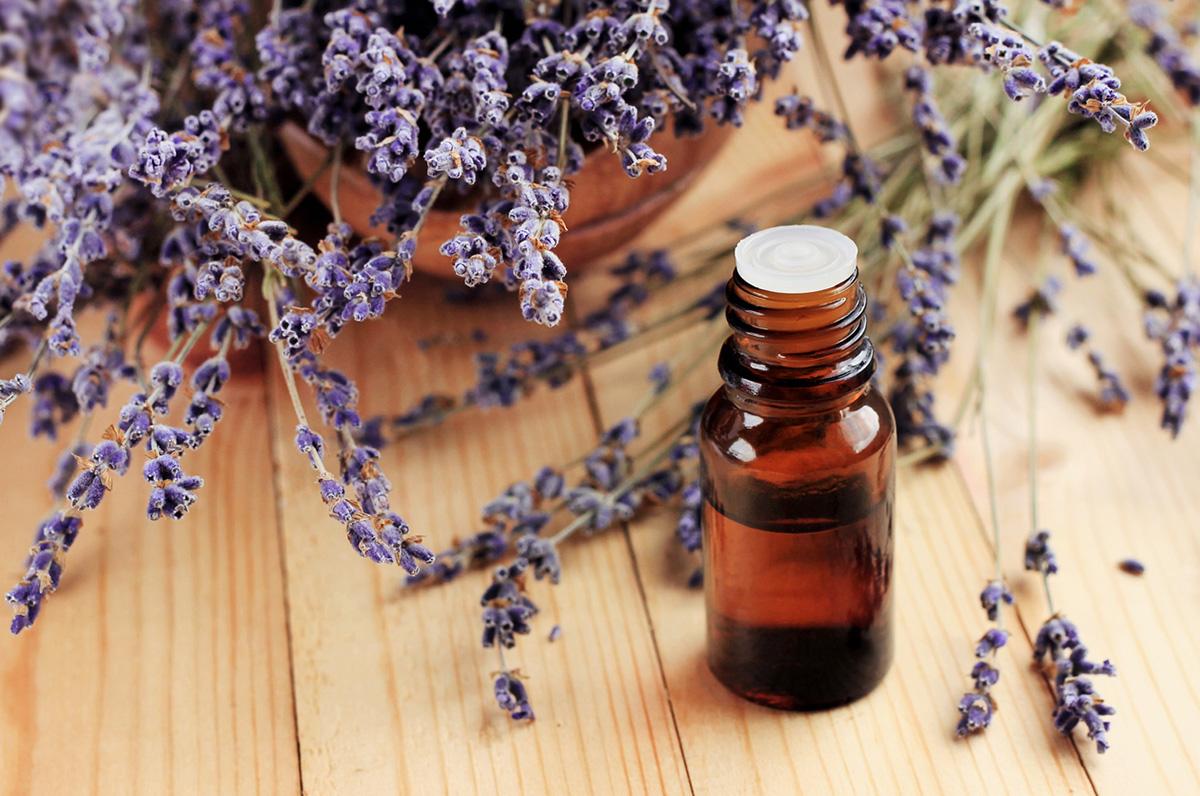 Massage Oil
Remember those aforementioned anti-inflammatory and antiseptic properties of lavender? They work wonders on ailments like restless legs, flaky dandruff scalps, and tired, aching muscles. It can also help with alleviating headaches if rubbed on the temples, neck, and shoulders. You'll need dried lavender buds and a carrier oil (almond oil, avocado oil, olive oil, etc.). Fill it to the top of the jar, then dab on any painful problem areas.
Article continues below advertisement
Lotion Bars
Lavender, of course, makes a great ingredient for bar soap — see our make your own non-toxic bar soap recipe here — but it also works wonders in lotion. To make lathering lotion bars at home, you'll need ¼ cup lavender infused oil, ¼ cup beeswax, and ¼ cup cocoa, mango, or shea butter. Get the full instructions here.
Hand Scrub
A common ingredient in hand scrubs, the cooling and calming sensation of lavender lends itself to salves and scrubs used in the bathroom. Lavender adds a spa-like smell to any scrub, which is beneficial for exfoliating rough areas of the body in need of more love: elbows, knees, and of course, the bottoms of your feet. To make hand scrubs at home, you'll need cane sugar, lavender infused oil, honey, and lavender essential oil. You can add lavender buds, of course, for a stronger smell!
Article continues below advertisement
Bath Salts
It's no secret that lavender is known for its calming and stress-combating properties and since a bath is one popular way to destress, adding in some homemade lavender bath salts might just make the ambiance all the more peaceful. Not to mention, making bath salts at home is so easy. You'll only need Epsom salt, sea salt, dried lavender buds, and a few drops of essential oil.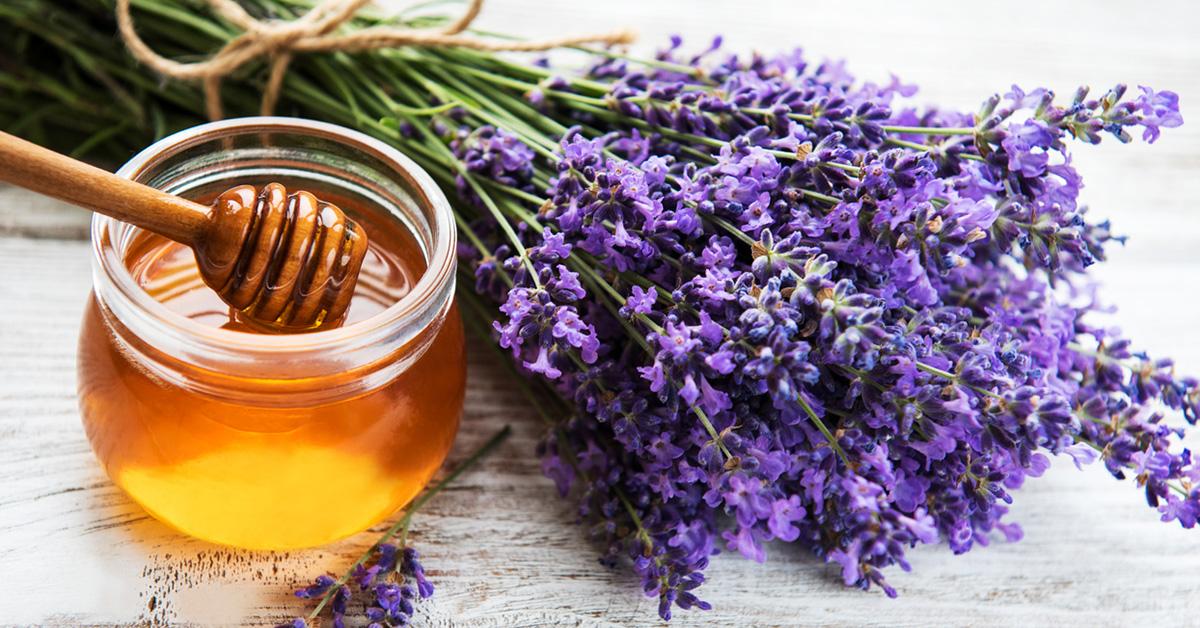 Article continues below advertisement
Infused Honey
Infusing honey with dried lavender is plain delicious on toast or in tea, but ingesting it also has many health benefits as well. Because lavender honey is particularly rich in flavonoids like naringenin and luteolin, it has antioxidant effects, which means it can combat fungus and yeast and more generally, boost the immune system overall. Honey is plentiful with flavonoids on its own but infusing it with honey adds an extra special something.
Lavender honey is rich in tyrosine, an amino acid that makes the neurotransmitters responsible for preventing and treating brain health. The body also converts tyrosine into crucial substances: melanin, the pigment in your skin, and estrogen. Tyrosine has also been linked to treating depression, anxiety, ADHD, sleep issues, stress, PMS, Parkinson's disease, Alzheimer's disease, and chronic fatigue.
Infused Vinegar
Bet you never considered infusing your household vinegar with lavender, huh? But not only is it totally possible, it's also totally good for you. The uses of lavender vinegar include fabric softener, flea spray for pets, a yeast- and dandruff-fighting hair rinse, and around-the-house surface cleaner.