Crayola Crayons and Markers May Not Be Toxic — but Are They Vegan?
Crayola markers and crayons are top of the class when it comes to recognizable brands, but are these famous art supplies vegan-friendly?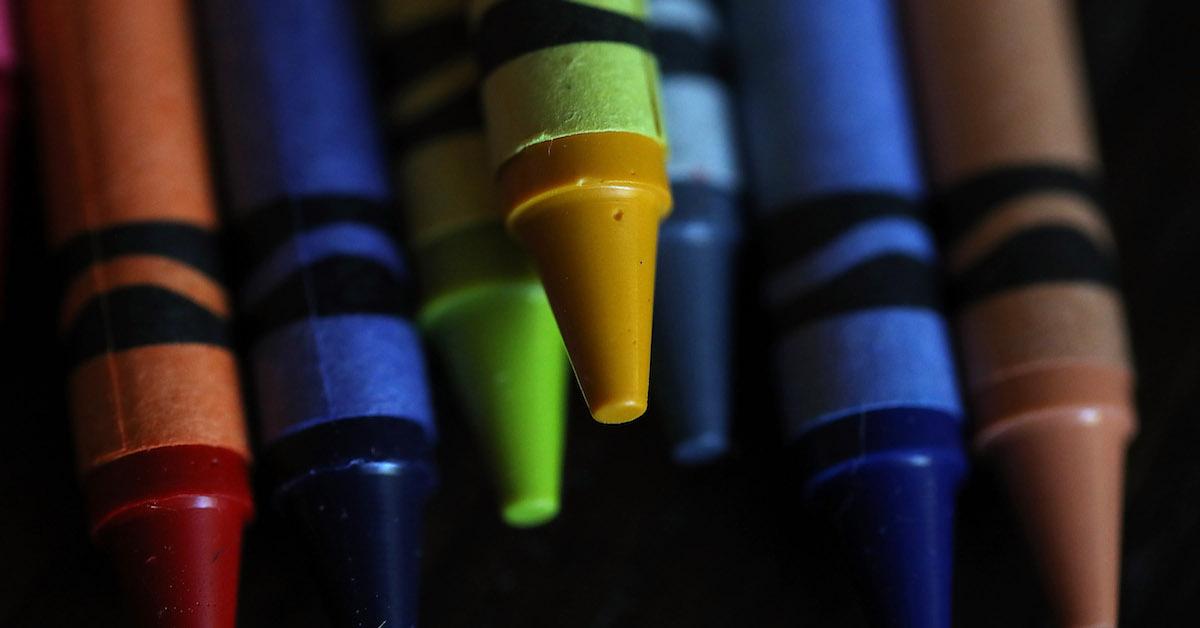 Surprisingly, art supplies aren't always vegan-friendly. Sure, some are made of natural, plant-based oils, pigments, or alcohols, but sometimes, crayons, markers, and paints contain colors derived from an array of eggs, animals, and insects.
Some would say that these animal-based compounds only come from lower-quality art supplies, but what about the leading brand? Are Crayola markers and crayons vegan?
Article continues below advertisement
Are Crayola crayons vegan?
No, Crayola crayons are not vegan. According to Vegans Can Eat, Crayola crayons are made with stearic acid, a compound derived from animal fat.
That said, Crayola's website lists a number of common allergens that are not found in any of the company's products, including: casein, eggs, fish, shellfish, milk, nuts, peanuts, red dye No. 40, sesame, and whey. However, animal fat-based stearic acid does not fall into any of those categories.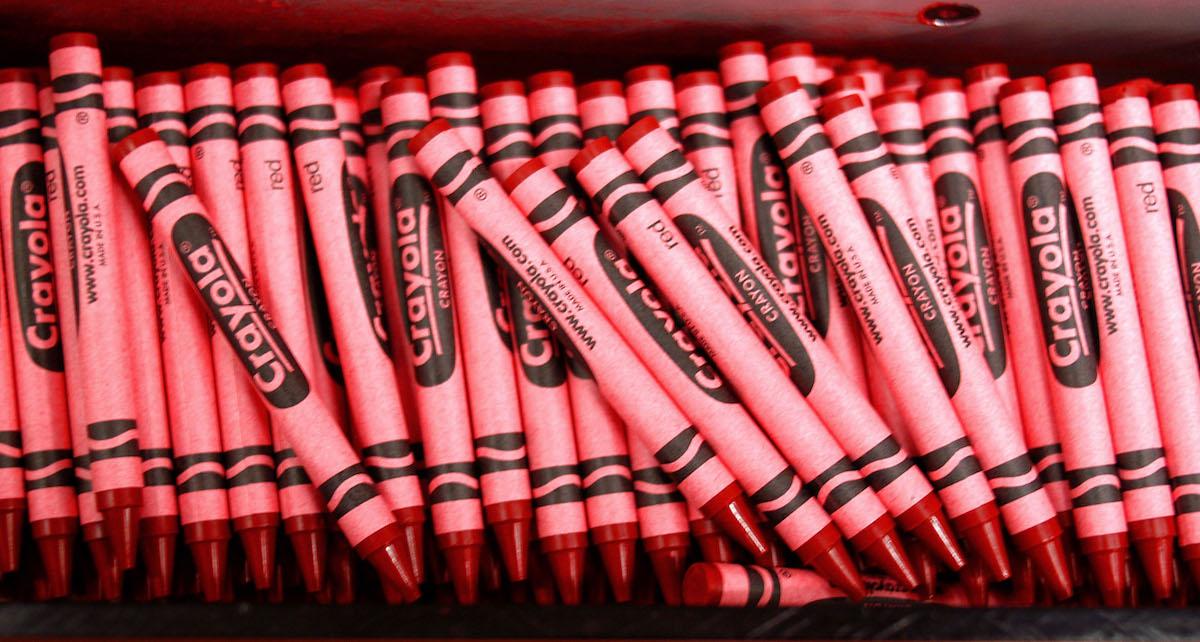 Article continues below advertisement
Are Crayola markers vegan?
According to , Crayola's markers are not vegan. Once again, they are made with animal-based stearic acid, and may also contain other animal-based additives and dyes.
And as per to Vegan Womble, art supplies in general may contain various animal products, including gelatin, bone char, casein, beeswax, honey, shellac, and eggs. These ingredients are used to bind, color, preserve, adhere, or improve the flow of the paint and pigments; but fortunately, it's possible to make art supplies without these ingredients.
Article continues below advertisement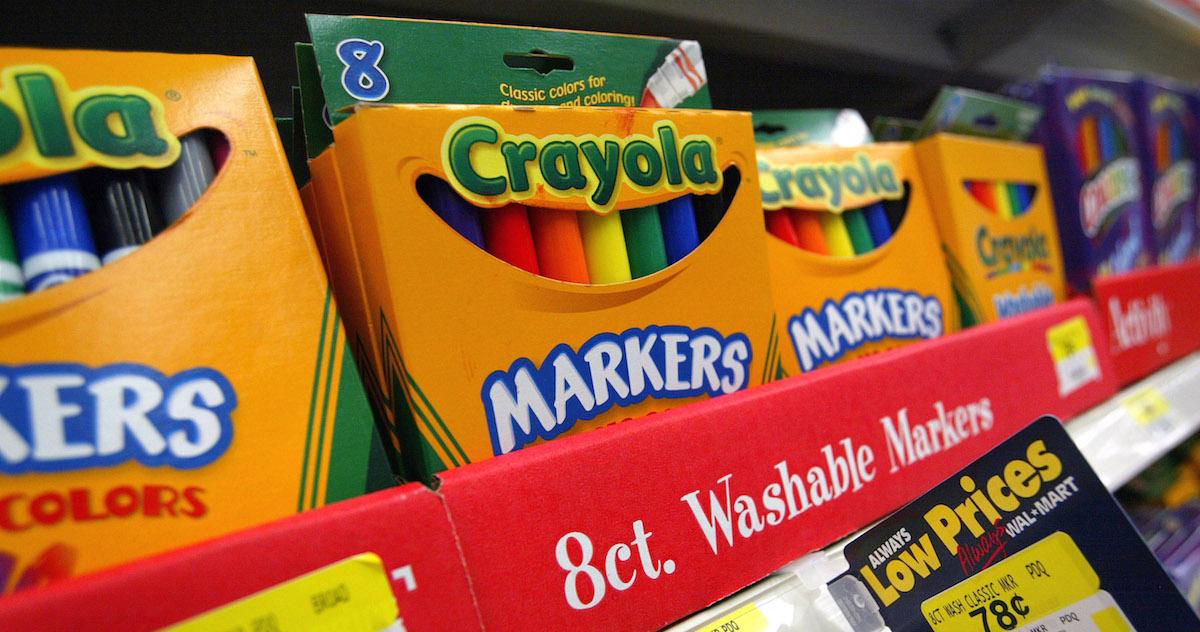 What are Crayola markers made from?
According to Crayola, the brand's markers are made of five main components: a plastic barrel, a porous plastic nib, a plastic cap, a cotton filament, and a water-based color solution. That water solution consists of an unnamed mix of water and dyes, which seems sort of suspicious, all things considered. Apparently, That Vegan Teacher agrees, as she states in the video below.
Article continues below advertisement
Are Crayola markers toxic?
Crayola markers and crayons are considered nontoxic if ingested or inhaled, according to Crayola. Silly Putty, another Crayola product, is also non-toxic. These assertions are the result of an evaluation by an independent toxicologist, and considering that the bulk of Crayola products are meant to be used by kids and toddlers, it's a comforting thought.
Article continues below advertisement
What are the best brands of vegan crayons?
Fortunately, you don't have to rely on Crayola for all your artistic needs. Azafran Crayons (available on Amazon) and Wee Can Too Veggie Baby Crayons are made from a mix of waxy oils, including organic palm, soya, and coconut butter, as well as food-grade colors.
What are the best brands of vegan markers?
Chartpak ADMarkers and Spectra ADMarkers are alcohol-based, vegan markers that perform just as well — if not better — than the so-called "leading brand." Copic is another brand that offers eco-friendly vegan alternative markers, and the markers are refillable, which helps to reduce plastic waste.
Article continues below advertisement
With so many art supply companies out there, avoiding animal-based products is actually fairly easy. Cruelty-free and vegan products are becoming more and more popular with consumers, so there should be plenty of choices out there. Just be mindful of the ingredients, and look out for products that don't clearly list what might be in your art supplies.
This article, originally published on Aug. 31, 2021, has been updated.