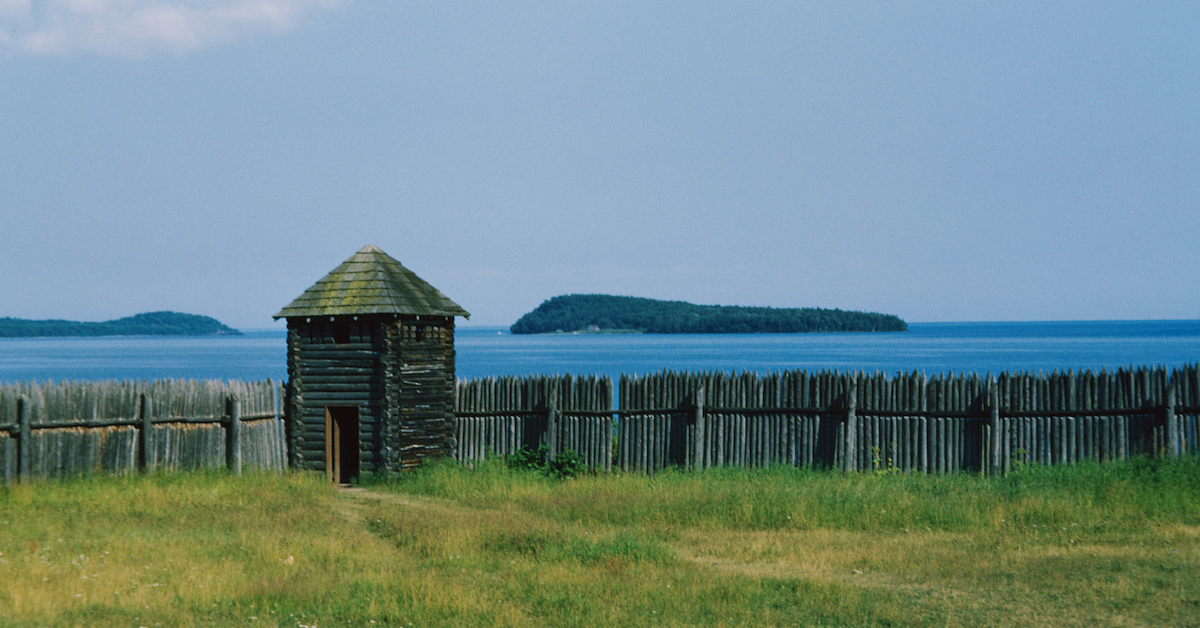 Biden Invests $1 Billion in a Major Great Lakes Cleanup
After enduring years of pollution, a Great Lakes cleanup is finally taking place — but what will that entail, and why are the Great Lakes so polluted?
Sadly, each of the U.S.' five Great Lakes are extremely polluted. In addition to effectively being a dumping ground for millions of pounds of litter annually, each of them were subjected to decades of highly pollutive industrial practices along the shores — resulting in significant amounts of toxic waste. That's precisely why environmentalists are absolutely thrilled that the U.S. government is finally investing in a Great Lakes cleanup.
Article continues below advertisement
That's right — the government has committed to investing $1 billion to clean up 22 Great Lakes sites nationwide. EPA Administrator Michael Regan stated, as per MLive, that this project is vital to the well-being of both humanity and the environment.
"The Great Lakes are a vital economic engine and an irreplaceable environmental wonder, supplying drinking water for more than 40 million people, supporting more than 1.3 million jobs, and sustaining life for thousands of species," Regan stated.
Regan continued, stressing the importance of cleanups like these. "Building a better America means investing in our natural resources and the communities they support," he said.
Article continues below advertisement
What does the Great Lakes cleanup entail?
On Thursday, Feb. 17, President Biden announced that $1 billion will be invested in cleaning up and restoring the Great Lakes. Many of them have been officially labeled Areas of Concern (AOCs) by the EPA, according to CNN, so the government created 22 target sites to clean, update the infrastructure, and more.
"It's going to allow the most significant restoration of the Great Lakes in the history of the Great Lakes," Biden stated while promoting the program in Lorain, Ohio.
Article continues below advertisement
The Great Lakes not only provide drinking water for surrounding communities — they also support jobs, tourism, transportation, and agricultural practices. And of course, they're home to many different types of wildlife. But in the last several years, the water quality has severely degraded. The Black River, which flows into Lake Eerie, has coined the unfortunate nickname "river of fish tumors" for its degrading water quality, biodiversity loss, and habitat breakdown.
"This accelerated cleanup and restoration effort will deliver environmental health and recreational benefits for communities throughout the region. It will also help revitalize the economy in these communities, like it's doing, and Loraine's Black River waterfront," a senior administration official explained per CNN.
Article continues below advertisement
How did the Great Lakes become this polluted?
A documentary called The Great Lakes in Peril: Invasives, Pollution, and Climate Change was created by The Environment Report about the demise of the U.S.' largest bodies of freshwater (preview Segment One, above). According to Great Lakes Now, it delves into how much of the Great Lakes' biodiversity has declined, because of invasive species like zebra and quagga mussels. Agricultural and industrial pollution have also killed off species' population, which is throwing off the entire ecosystems.
Article continues below advertisement
Additionally, in addition to plastic pollution (which breaks down into microplastics), the Great Lakes face quite a bit of agricultural pollution. Phosphorous runoff drains from farmland into the surrounding waterways, and pesticides are infiltrating waterways through the soil. This creates dangerous algal blooms, making both humans and animals sick.
Industrial and pharmaceutical pollution is also a huge issue, with many factory towns surrounding the Great Lakes' shores.
And of course, climate change is forever ravaging our planet's natural resources. Extreme rain has flooded many of the lakes, which not only hurts nearby communities, but it also often results in pollution. Droughts in the summer have gotten progressively worse, and temperatures have wiped out entire wildlife populations.
Needless to say, we hope to see investments in more restoration programs like these.
Green Matters' new book, Green Living, is the perfect guide to living an eco-friendly lifestyle for people at every stage of the process. You can order Green Living here.