Legendary Climate Scientist and Suffragette, Eunice Newton Foote, Has Her Own Google Doodle
Who was Eunice Newton Foote? The legendary climate scientist actually discovered climate change in the 1800s, long before it was publicized.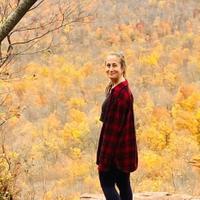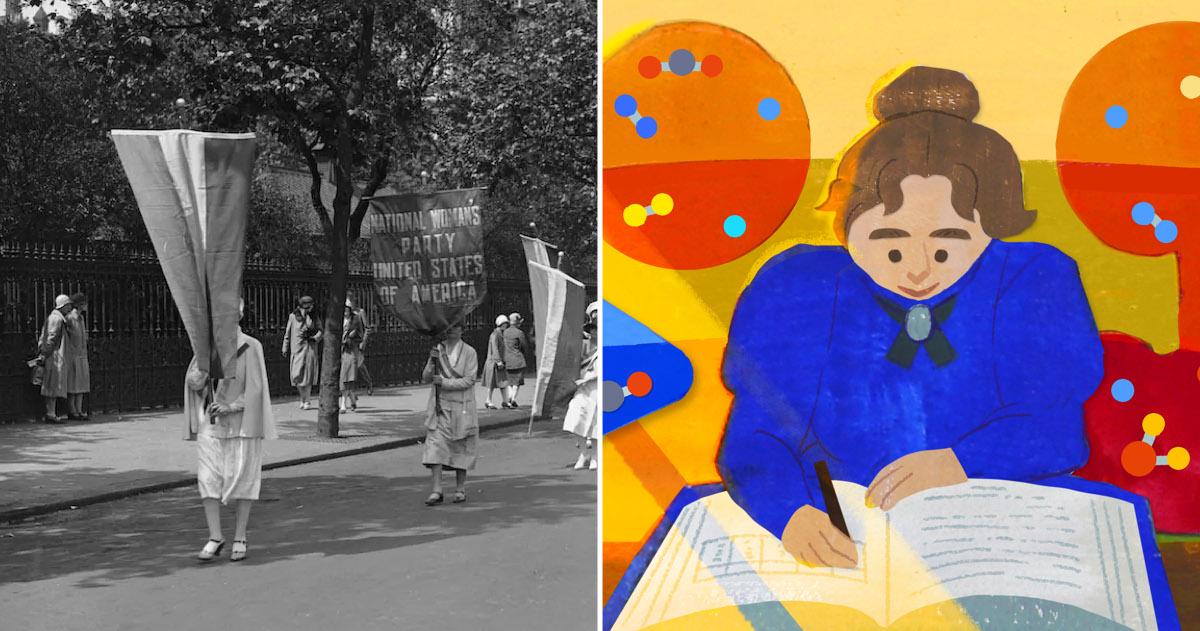 Many tend to think of climate science as a new study, but it's actually been in the works for centuries. In fact, one scientist in particular had warned us of the detrimental affects of global warming as early as the 1800s. Her name was Eunice Newton Foote, and she has been largely overlooked in climate science history, despite all of her incredible achievements and groundbreaking discoveries. The climate scientist and suffragette may have even been the first to warn others about global warming.
Article continues below advertisement
"Despite her remarkable insight into the influence that higher carbon dioxide levels in the past would have had on Earth's temperature, Foote went unnoticed in the history of climate science until recently," the NOAA wrote in 2019, in honor of what would have been Foote's 200th birthday.
And in 2023, Google honored Foote with a Google Doodle — more on that below.
Foote is definitely a name you'll want to remember, in the realm of environmental science and climate activism.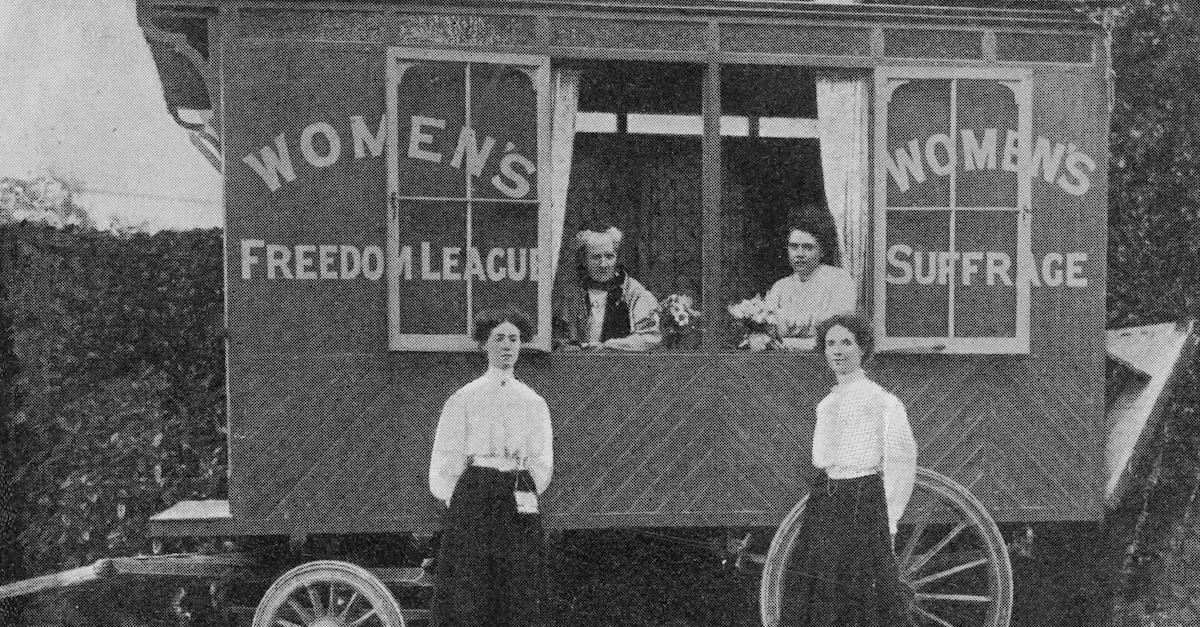 Article continues below advertisement
Who was Eunice Newton Foote?
Eunice Newton Foote was born in 1819, according to Chemistry World, to a family of farmers. She grew up in Upstate New York and attended school at the Troy Female Seminary, which offered the most extensive science program of any U.S. girls schools. Foote pursued science, and wrote a paper in 1856 called On The Heat and the Sun's Rays. The paper explains how CO2 in the atmosphere has warmed the atmosphere, which predated John Tyndall's climate change hypothesis by three years.
The paper was presented at 10th annual American Association for the Advancement of Science (AAAS) in Albany, though it was likely read by someone else, as women couldn't present their own work at the time. To support her work, she tested the effects of sunlight on air and gas samples, and basically discovered the greenhouse effect. Although Horace-Bénédict de Saussure technically discovered it in 1770, she compared how different temperatures affected moist and dry air, CO2, hydrogen, and oxygen.
Article continues below advertisement
Foote found that carbon affected the sun's rays and temperatures most.
"The highest effect of the sun's rays I have found to be in carbonic acid gas," she wrote, per Chemistry World. "An atmosphere of that gas would give to our earth a high temperature; and if as some suppose, at one period of its history, the air had mixed with it a larger proportion than at present, an increased temperature from its own action, as well as from increased weight, must have necessarily resulted."
Article continues below advertisement
Foote was also groundbreaking in the women's suffrage movement.
In addition to Foote's 1856 paper on global warming, additional climate studies, and patents for various inventions, she was also key in the suffrage movement. Per Smithsonian Mag, she sadly didn't gain notoriety for her studies as John Tydall did, when he made the same discoveries three years later. As previously mentioned, Foote also couldn't present her own paper at AAAS, and her paper wasn't included in the society's yearly Proceedings, which recorded all papers presented at the meeting.
Despite all of these irritating setbacks, though, Foote persisted, and hoped to change things for women for years to come. Judith Wellman's book The Road to Seneca Falls recorded Foote as one of the first five people to sign the 1848 Seneca Falls Convention Declaration of Sentiments. Foote had also been elected to prepare the Convention proceedings in tandem with the famous Elizabeth Cady Stanton, who is a known writer, speaker, and philosopher from the woman's rights and suffrage movements.
Article continues below advertisement
With that in mind, there were probably many other women, and other scientists from marginalized communities, that made similarly remarkable discoveries of the like — without receiving the notoriety they truly deserved.
Eunice Newton Foote was honored with a Google Doodle in 2023.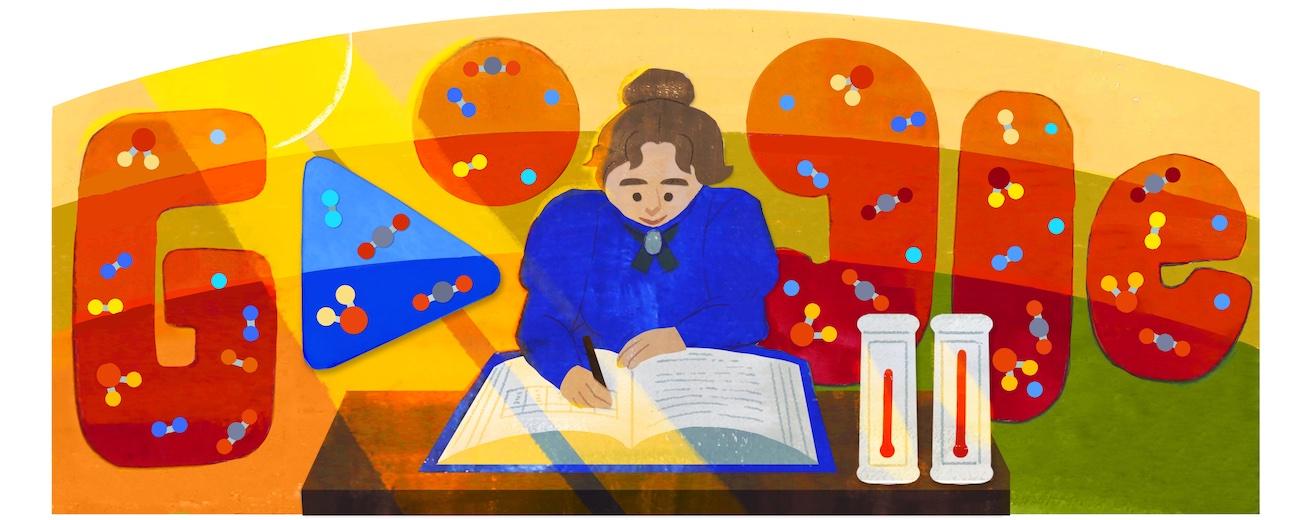 In honor of what would have been Eunice Newton Foote's 204th birthday, Google honored the great scientist with a Google Doodle.
"Eunice's groundbreaking discovery drew a direct link between carbon emissions and the warming of our climate, helping define climate science as we know it," Google wrote in a statement shared with Green Matters.
And as a way of honoring Foote's accomplishments, Google.org is bestowing a $5 million grant to Dr. Anna Liljedahl and the Woodwell Climate Research Center, for the center's work on tracking arctic permafrost thaw with AI technology. Google is also sharing the story of six current women working in climate science: Dr. Liljedahl, Clara Rowe, Dr. Alysia Garmulewicz, Liz Corbin, Heidi Binko, and Angie Fyfe.
This article, originally published in November 2021, has been updated.