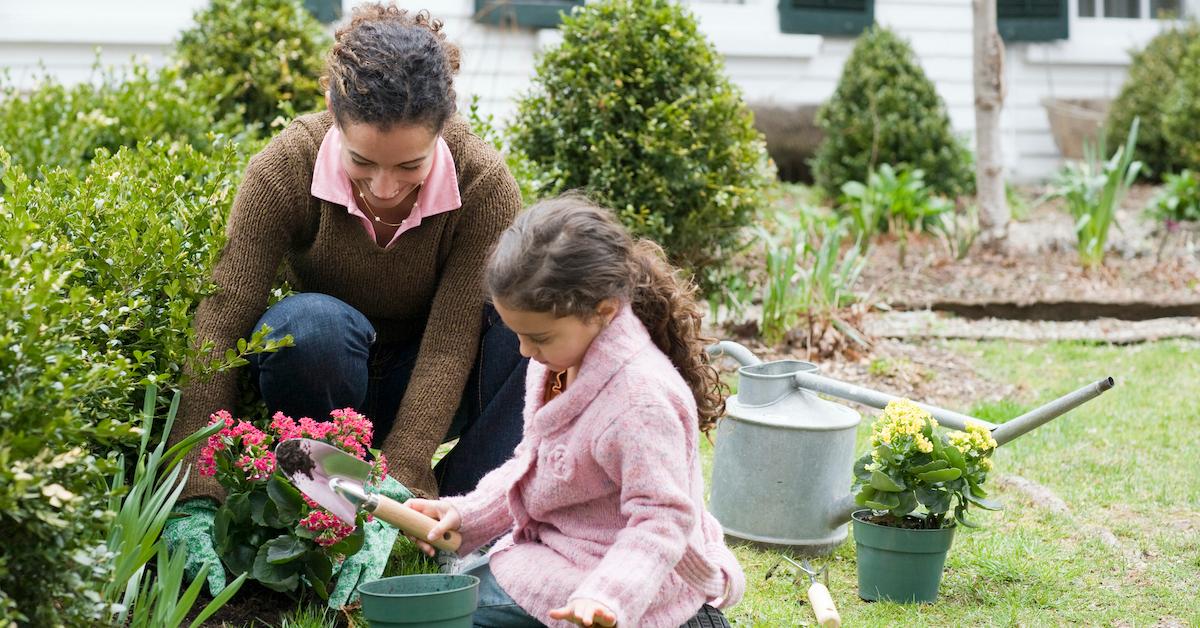 Try These 4 Easy Gardening Activities With Your Kids, for a Sustainable Day Outside
Now that spring is in full swing, kids have no excuse for not being outside all day, everyday. Kids and adults alike – could really benefit from spending time outdoors, getting some much-needed fresh air. If you're looking for new, fun, and exciting ways to encourage your kids to get outside, look no further than gardening.
Article continues below advertisement
Not only is gardening one of the most rewarding outdoor projects there is, but it gets kids outdoors and teaches them about the importance of plants. Whether you work together to make a DIY garden out of food scraps with your kids or prep an outdoor vegetable garden together, there are a lot of rewarding lessons that gardening can offer. Oh, and let's not forget: Gardening can be fun. Ready to turn your little one's thumb green? Keep reading for 4 garden activities for kids.