Earth Overshoot Day Is 3 Weeks Late This Year, Due to the Coronavirus
Earth Overshot Day is three weeks late this year — which would be good news, if it was late for any reason other than the coronavirus pandemic.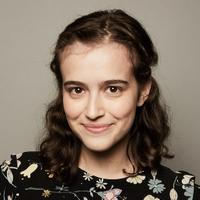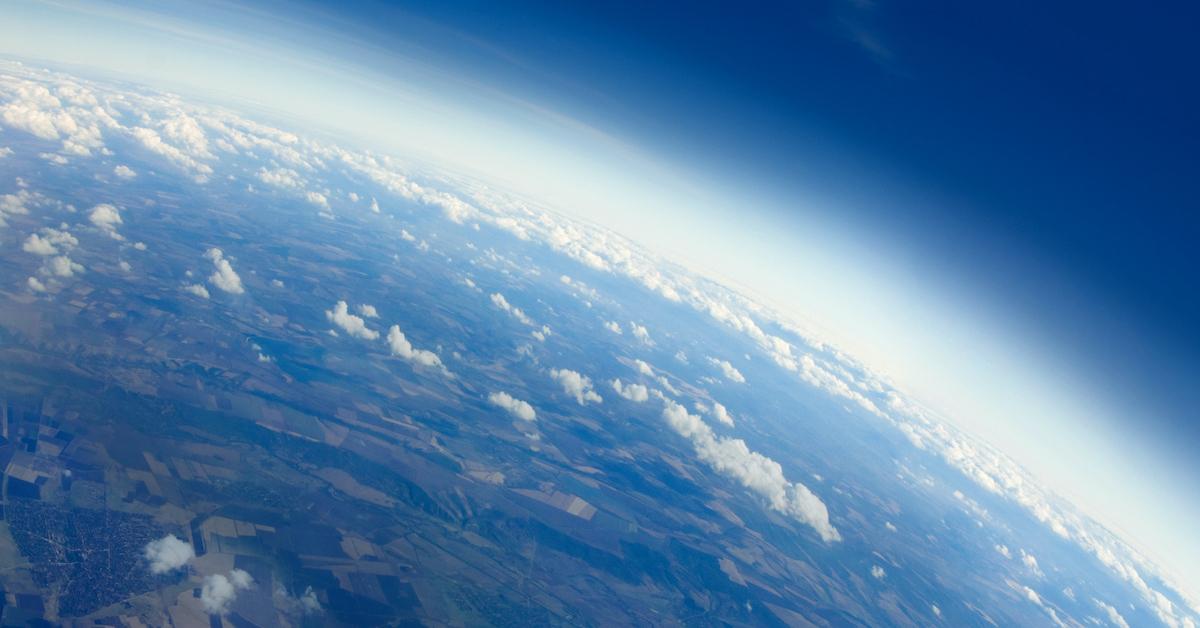 Article continues below advertisement
What is Earth Overshoot Day?
According to the official website for Earth Overshoot Day (EOD), the annual holiday "marks the date when humanity's demand for ecological resources and services in a given year exceeds what Earth can regenerate in that year." Basically, the holiday marks the last day of the year where humans are living within their means when it comes to environmental resources.
When is Earth Overshoot Day 2020?
As of Aug. 22, we will have overshot our time on Earth this year, and we'll be in debt to the planet. International research organization Global Footprint Network is responsible for calculating the date each year.
Article continues below advertisement
To do so, the Global Footprint Network team makes calculations based on the Earth's biocapacity (the capacity of the planet to regenerate what people are demanding from it). Then, they divide the Earth's biocapacity by humanity's ecological footprint, and then multiply that amount by 365. Whatever number they get, that day of the year becomes Earth Overshoot Day.
Earth Overshoot Day is early in 2020 due to the coronavirus.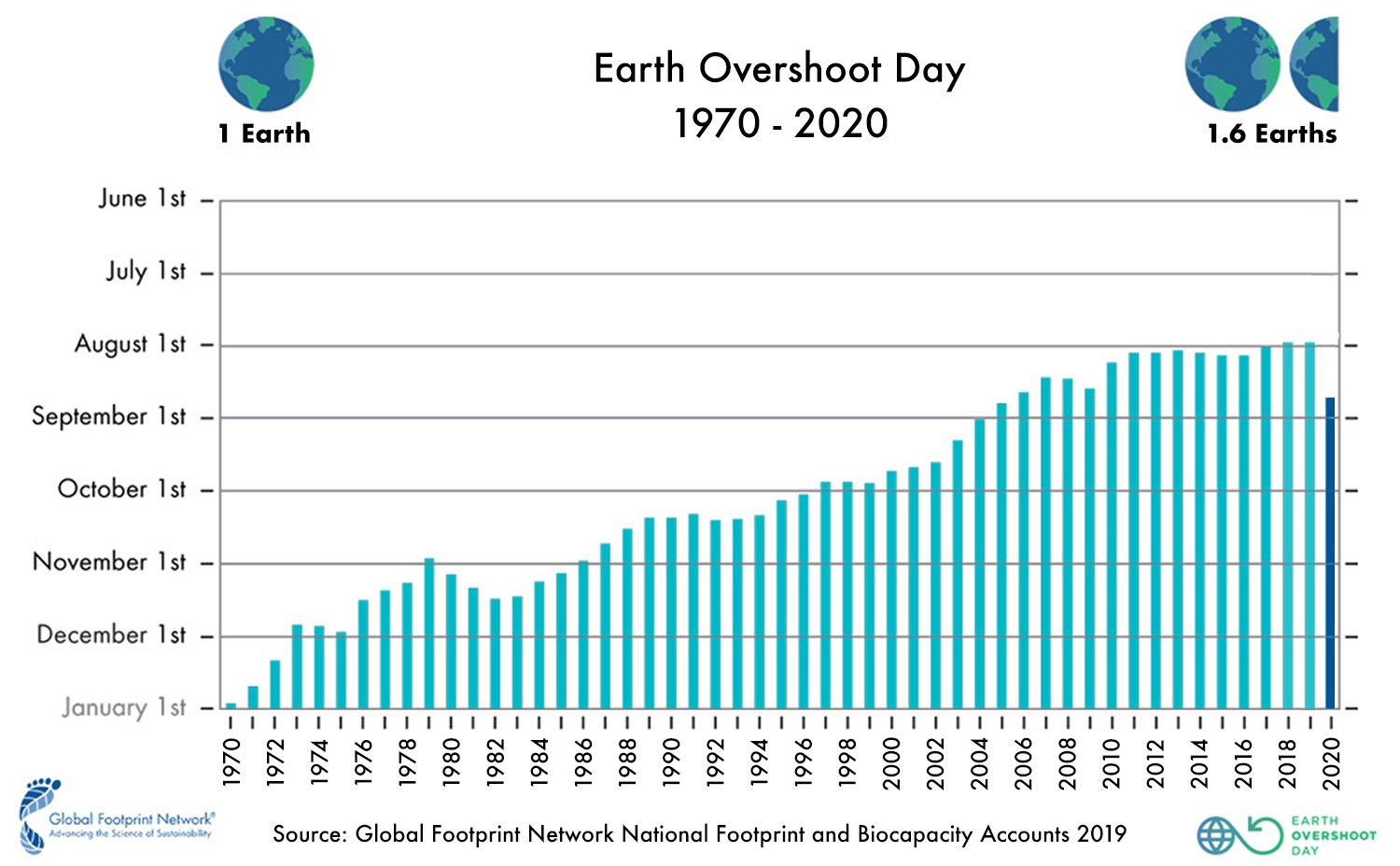 Last year, Earth Overshoot Day was on July 29, the earliest it had ever been. Aug. 22 is more than three weeks later than that, which is pretty rare. Most years, Earth Overshoot Day falls a bit earlier than the year prior, because humans continue to take more from the planet than we should.
Article continues below advertisement
Due to the coronavirus, cities all around the globe imposed lockdowns on residents, leaving most people, with the exception of essential workers, to self-isolate at home. That caused less cars to be on the roads, less flights to take off, reduced air pollution, and less greenhouse gas emissions overall — something that was not only visible from satellite imagery, but also by people as they looked out their windows.
However, the organizers of the event are not celebrating Earth Overshoot Day's later date this year — because a planet taken over by a pandemic is not a sustainable one by any definition.
"Sustainability requires both ecological balance and people's well-being ensured over the long-term, therefore this year's sudden Ecological Footprint contraction cannot be mistaken for progress," Laurel Hanscom, CEO of Global Footprint Network, said in a statement. "This year more than ever, Earth Overshoot Day highlights the need for strategies that increase resilience for all."
Article continues below advertisement
When was the first Earth Overshoot Day?
The Global Footprint Network first held Earth Overshoot Day, formerly known as Ecological Debt Day, in 2006, according to The New York Times. Every year since then, the Global Footprint Network has recalculated Earth Overshoot Day for each year going back to 1970, to ensure the most accurate data and metrics are used.
Based on this year's data, back in 1970, Earth Overshoot Day would have fallen on December 29 — meaning we were only in debt to Mother Earth for two days. The global population was about 3.7 billion in 1970, and it has since more than doubled, clocking in at about 7.6 billion in 2020.
How can we move Earth Overshoot Day later next year?