COP26 Is Complete — Here's What We Learned at the Climate Summit
Here's a look back at some of the COP26 highlights — and lowlights — from the past two weeks.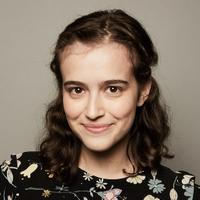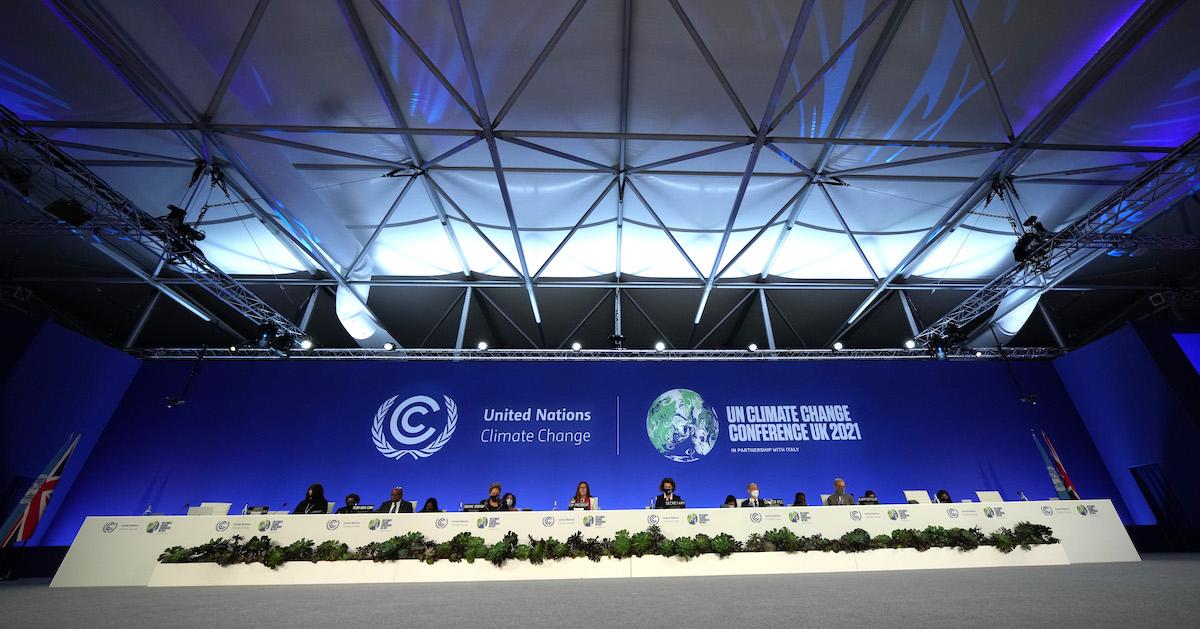 After two weeks of speeches, discussions, negotiations, and protests, COP26 is finally wrapping up. But was anything actually accomplished at the 2021 UN Climate Change Conference?
If you asked the climate activists who attended, they'd likely tell you no. But if you asked the governmental leaders who made sweeping promises at the summit, they'd likely pat themselves on the back.
Here's a look back at some of the COP26 highlights — and lowlights — from the past two weeks.
Article continues below advertisement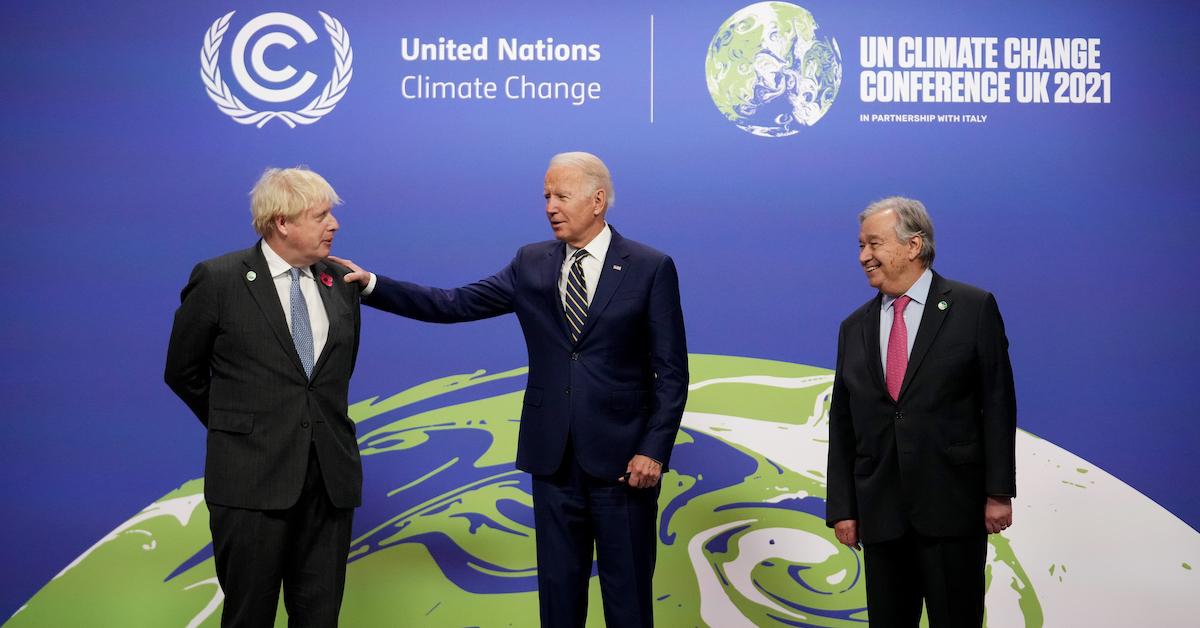 World leaders made a pledge to end deforestation.
On Tuesday, Nov. 2, leaders from 110 nations signed a joint pledge promising to end deforestation by 2030, with a budget of $19.2 billion, BBC News reported.
"We … commit to working collectively to halt and reverse forest loss and land degradation by 2030 while delivering sustainable development and promoting an inclusive rural transformation," they wrote, as per COP26's website.
Article continues below advertisement
The pledge's signatories include the U.S., the U.K., Denmark, Turkey, Canada, Italy, Japan, Colombia, Mexico, Russia, and most surprisingly, Brazil, where most of the Amazon rainforest — and endless never-ending deforestation — is located. If there's ever been a moment to sarcastically state, "I'll believe it when I see it!" … that moment is now.
COP26's menus went viral for offering so many animal products.
Animal agriculture — the industry that produces meat, eggs, and dairy products — is one of the top-polluting industries on Earth. A plant-based diet is the lowest-impact diet that humans can eat… so you'd think that the planet's largest climate change conference would serve a plant-based menu. And while COP26 did offer vegan options, the conference's menus were also filled with animal products.
Next to each meal on the COP26 menus, attendees could find an icon measuring the meal's "carbon footprint" (a term invented by the oil and gas industry) — and unsurprisingly, the meals with animal products had the higher footprints.
Article continues below advertisement
If the point of this conference is to bring the world together to fight the apocalyptic emergency that is the climate crisis, is there really any excuse for serving animal products when the organizers are clearly aware that plant-based meals have an immensely lower environmental impact?
"It's like serving cigarettes at a lung cancer conference," Joel Scott-Halkes of Animal Rebellion told Big Issue. "As long as such illogical decisions are being made, the climate emergency will never be resolved."
Around 20 major countries pledged to stop funding overseas fossil fuel projects.
Article continues below advertisement
While this agreement is certainly not a bad thing, it's not necessarily as good as it sounds. If these countries — which include the U.S. and the U.K. — replace the energy they would have been harvesting abroad with renewable energy, well, that's great. But if they simply turn this into a new excuse to find ways to harvest more fossil fuels domestically, well, that will just further hurt the environment and people in these countries.
Greta Thunberg led a school strike outside of COP26.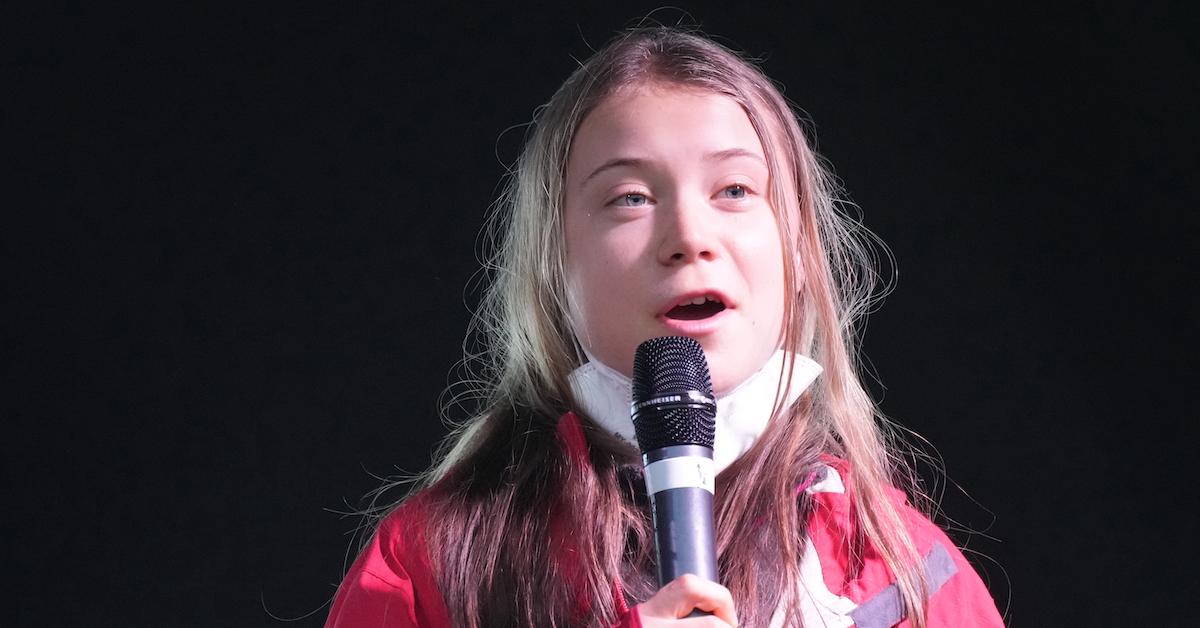 Article continues below advertisement
In Thunberg's speech at the protest, she called COP26 a "failure," a "PR event," and a "Global North greenwash festival," as seen in a video posted by Democracy Now!
"The most affected people in the most affected areas still remain unheard, and the voices of future generations are drowning in their greenwash and empty words and promises," Thunberg declared in her speech, as per Democracy Now! "But the facts do not lie, and we know that our emperors are naked."
Barack Obama made a speech encouraging youth action.
On Monday, Nov. 8, former President Barack Obama made his COP26 speech. He focused on the ways climate change efforts have failed, and tried to inspire the next generation to take action. However, multiple young climate activists of color who attended COP26 expressed disappointment that they were not allowed to watch Obama's speech.
Article continues below advertisement
"BIPOC youth can't go to see Obama at the COP event even though his speech is about youth engagement, because it's a private ticketed event for elite," Intersectional Environmentalist founder Leah Thomas tweeted that day.
It was discovered that the fossil fuel industry had the most delegates at COP26.
The people who run the fossil fuel industry hold some of the greatest blame for the climate crisis. They are the last people on Earth who care about ending the climate crisis — but still, the fossil fuel industry had at least 503 representatives present at COP26, according to data analyzed by Global Witness. That was the biggest delegation at the entire conference, as reported by BBC News.
Article continues below advertisement
"The architects of the climate crisis cannot build a livable and just future when they've already burnt the house down," Corporate Accountability's Rachel Rose Jackson said in a statement. "With Big Polluters in the building and so many of those on the frontlines left outside due to vaccine apartheid — COP26 is compromised."
Greta Thunberg and other activists asked the UN to declare a climate emergency.
On Wednesday, Nov. 10, a group of young climate activists, including Greta Thunberg, delivered a petition to UN Secretary-General Antonio Guterres, as reported by Earther. Their demand? That the UN formally declare a climate emergency. Unsurprisingly, the UN has yet to do so.
Article continues below advertisement
"The United Nations connects the entire world together, and we need global action on the climate crisis," teenage activist Alexandria Villaseñor told Earther. "In order to show great leadership, they have to declare a climate emergency."
The U.S. and China signed a pledge to work together on climate goals.
Also on Wednesday, Nov. 10, representatives for both the U.S. and China's governments announced that they plan to work together on an "agreement to ramp up their climate ambitions," as reported by CNN.
The details are vague, and as CNN added, during the summit, both the U.S. and China refused to sign a statement pledging to eventually phase out coal ... Needless to say, we're not impressed.