Do All-Natural Cleaners Work and Actually Kill Germs? These Are the Best All-Natural Cleaners
Learn about how all-natural cleaners work — and which are the best ones.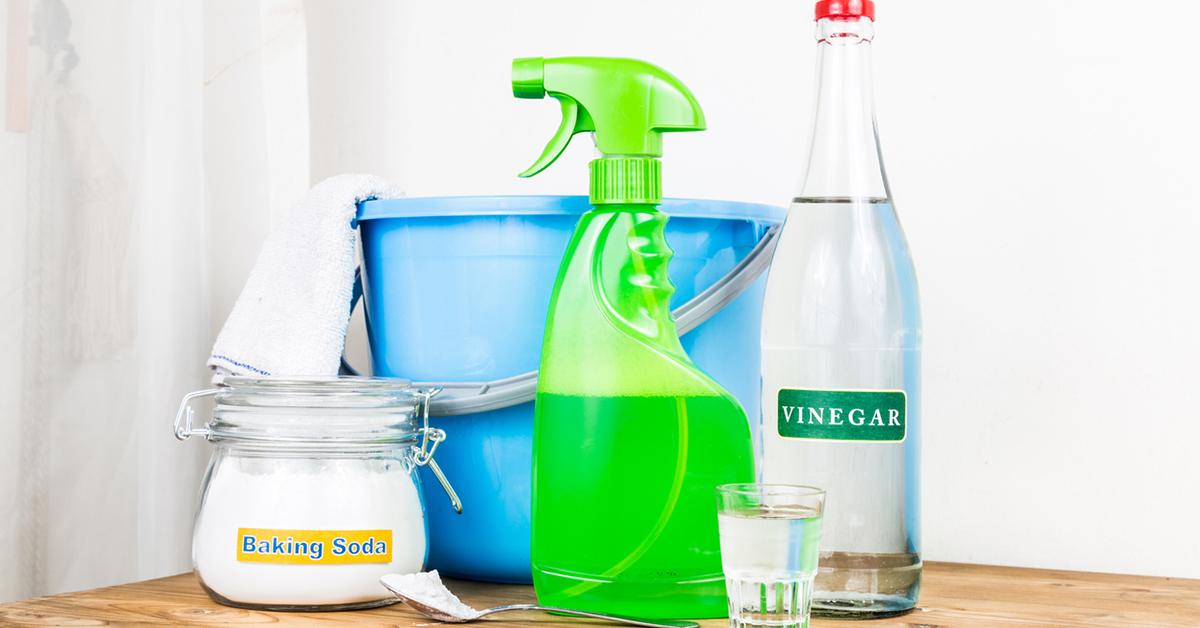 It's a familiar narrative: You want to make sure the cleaning products you buy are safe for you and your family's health, but also safe for the environment. But you're also not willing to sacrifice that in-depth, efficient clean that most traditional (and chemical-addled) products provide. I get it. You shouldn't have to choose one over the other.
Article continues below advertisement
In comes the question: Do all-natural cleaners really work? And do they actually kill germs? There is a kind of "bad reputation" that green cleaning products have been attached to over the years. If people aren't mad at green cleaning products for actually not being green — aka "greenwashing" — then they are mad at their lack of harsh ingredients that traditional products use to cut through grime. It's a complicated answer but for the most part, yes, all-natural cleaners really do work, really do kill germs, and really are your best and healthiest bet.
Here's where it gets complicated: Some cleaning products that claim to be green can sometimes be really bad at cleaning. Makes no sense, right? These products are usually green-washed and tend to give truly green cleaning products a bad rep. In fact, TerraChoice Environmental Marketing found that only 2 percent of the 2,000 U.S. and Canada-based eco-friendly cleaning products out there are legitimate. The remaining 98 percent? Totally greenwashed. The report also mentions that the number of green products available in stores dramatically increased between 2007 and 2009, signifying a rise in public interest in eco-friendly products. With all these conflicting brands trying to break through the sustainable mold, what's an eco-warrior to do?
Keep reading to find out what the best all-natural cleaners are and how you can use them to clean your home!
Vinegar Disinfectant With Citrus Peels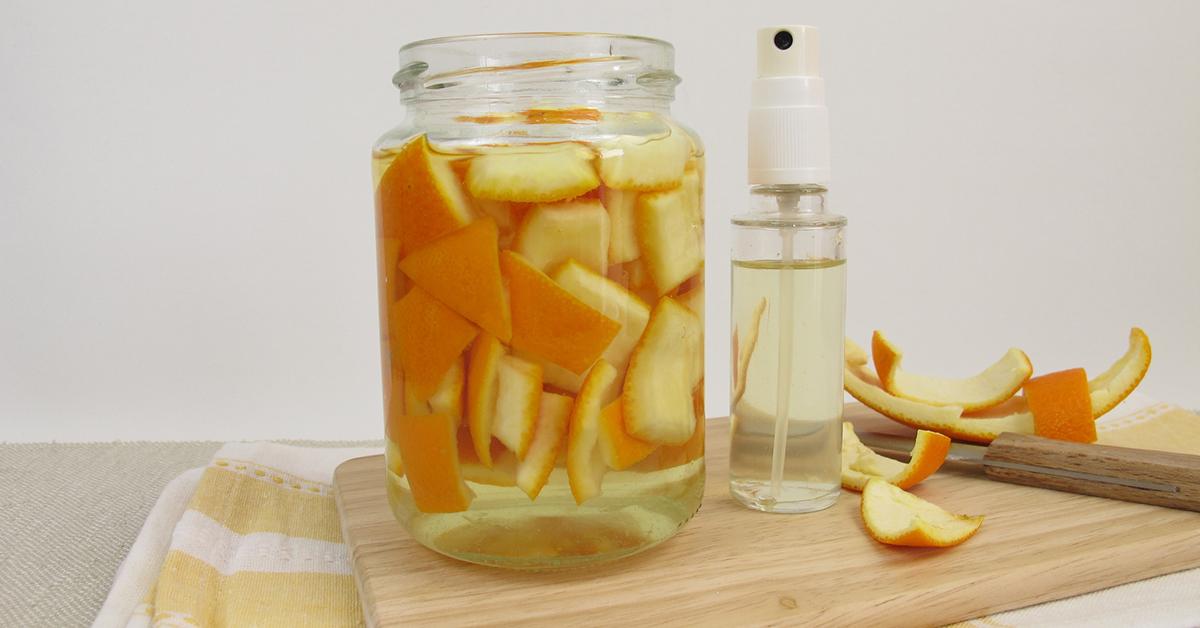 Combine the acidity of vinegar and citrus peels and you've got yourself a super-duper, grease-fighting solution that can be used in the kitchen, bathroom, and on glass surfaces, too. (Note: Vinegar-based disinfectant should not be used on certain surfaces such as granite, marble, stone, hardwood floors, or cast-iron skillets.)
Article continues below advertisement
Here's why vinegar is so effective as an all-natural cleaner: as a solution, it generally has anywhere from 4 to 7 percent acetic acid; the rest, about 93 to 96 percent is water. Varieties of white vinegar may contain up to 20 percent acetic acid, but these should be used for cleaning only and never be ingested. White vinegar contains antimicrobial properties, making it efficient at cutting through pesky dirt, grime, soap scum, and other build-ups.
Article continues below advertisement
Vinegar is efficient in cleaning windows, mirrors, glass, drains, garbage disposals, mineral deposits on steel fixtures, hard water build-up, soap scum, laminate, ceramic tile, and appliances such as dishwashers, microwaves, ovens, and refrigerators. In essence: a lot.
To make this easy, at-home spray add either lemon or orange peels to a mason jar, filling the jar to the top with distilled white vinegar. The mixture should sit for two weeks, then strain out the peels and dilute it with 1:1 ratio of water.
So, does vinegar work as an all-natural cleaner? We definitely give it the Green Matters seal of approval.
Article continues below advertisement
Blueland Cleaning Kit
If you are wary of the Blueland Cleaning Kit because you suspect it might be greenwashing, don't be. Blueland has received the trustworthy seal of the Environmental Protection Safer Choice label, which signifies that all of the ingredients in a product have been rigorously reviewed. The EPA also reviews these products for packaging sustainability and performance.
Article continues below advertisement
With Blueland, you buy the $29 starter kit, which comes with three shatter-free bottles that are color-coded and categorized: Multi-Surface, Bathroom, and Glass/Mirror. The starter kit also comes with three separate (color-coded) cleaning tablets: Multi-Surface, Bathroom, and Glass/Mirror. Drop the correct tablet into each corresponding bottle, then fill with water. Since these three bottles are shatter-proof, you can reuse them again and again, never having to re-purchase a bottle. Instead, you only purchase the cleaner. So, the refills of cleaning tablets are just $2. Also, if you're worried about the packaging, the tablet refills come in compostable paper.
Article continues below advertisement
Blueland is also super transparent about their ingredients. You can check out each of the ingredients for their three main cleaners here. And rest assured: There are no phthalates, parabens, or volatile organic compounds (VOCs) used, ever.
So, does Blueland really work? It's got our vote — not to mention, there's the added benefit and time-saver of not having to make your own. Just send away for it and it arrives to your door, ready to go — just add water!
Article continues below advertisement
Castile Soap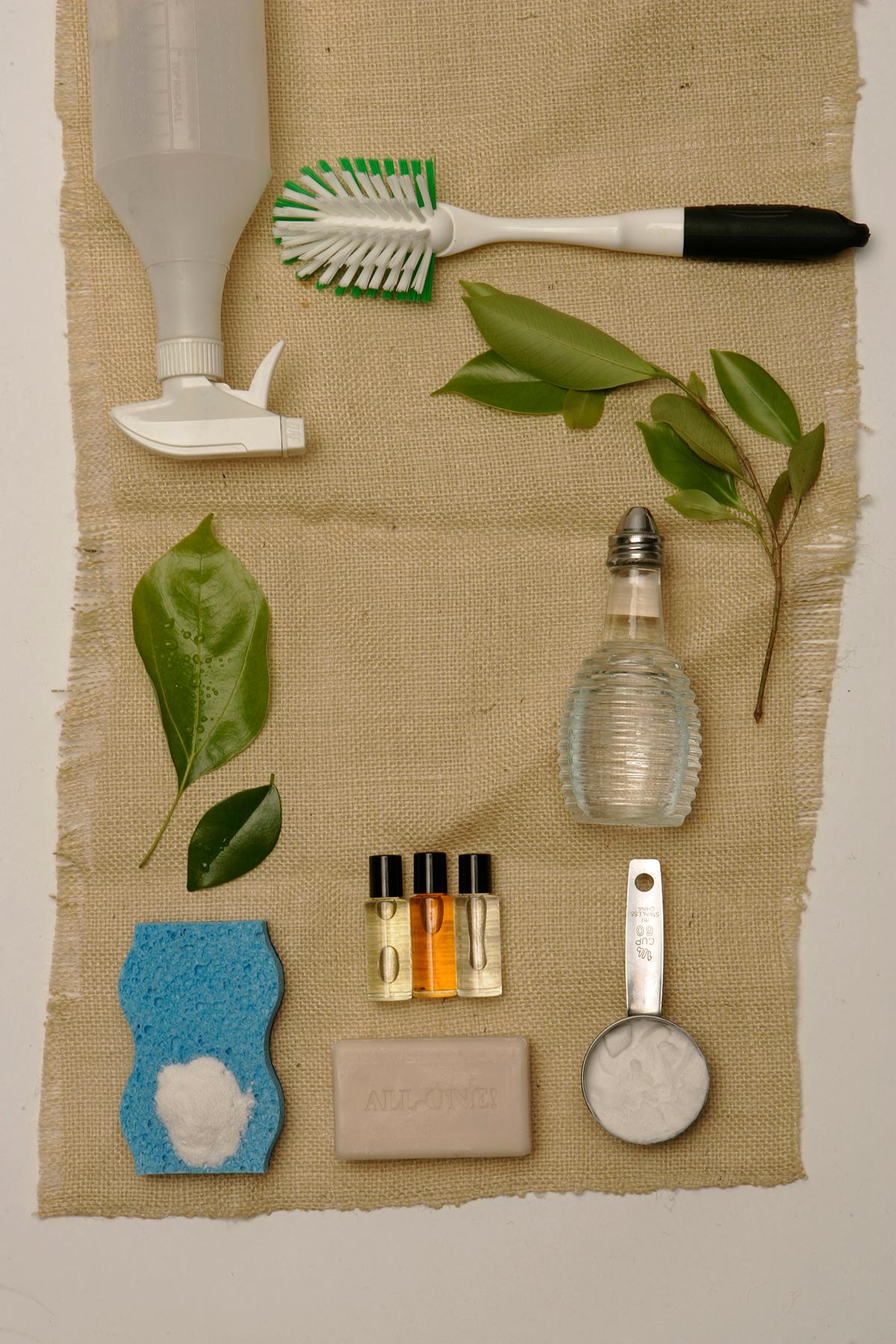 Castile soap works wonders for cleaning around the home and can even be used for beauty reasons, too. You can use Castile soap to do your laundry, dishes, scrub the shower, clean your pet, shampoo your hair, wash your body — you can even use it as a veggie wash.
Not sure what Castile soap is? It's a soap derived entirely from plants, which means there are no animal fats used in the making of this soap. Historically, it has been made from olive oil. It is often readily available in bulk as well, and since you can use it for so many different uses, it makes for a versatile, zero-waste product.
Article continues below advertisement
When using Castile soap as an all-natural cleaner around the home, it's important to dilute it properly. To make it a multipurpose cleaning spray, dilute the soap with water and if you want, add a few drops of your favorite essential oil — lavender and peppermint are our recommendations.
All-natural and excellent on cutting through grime? Castile soap works wonders.
Article continues below advertisement
Baking Soda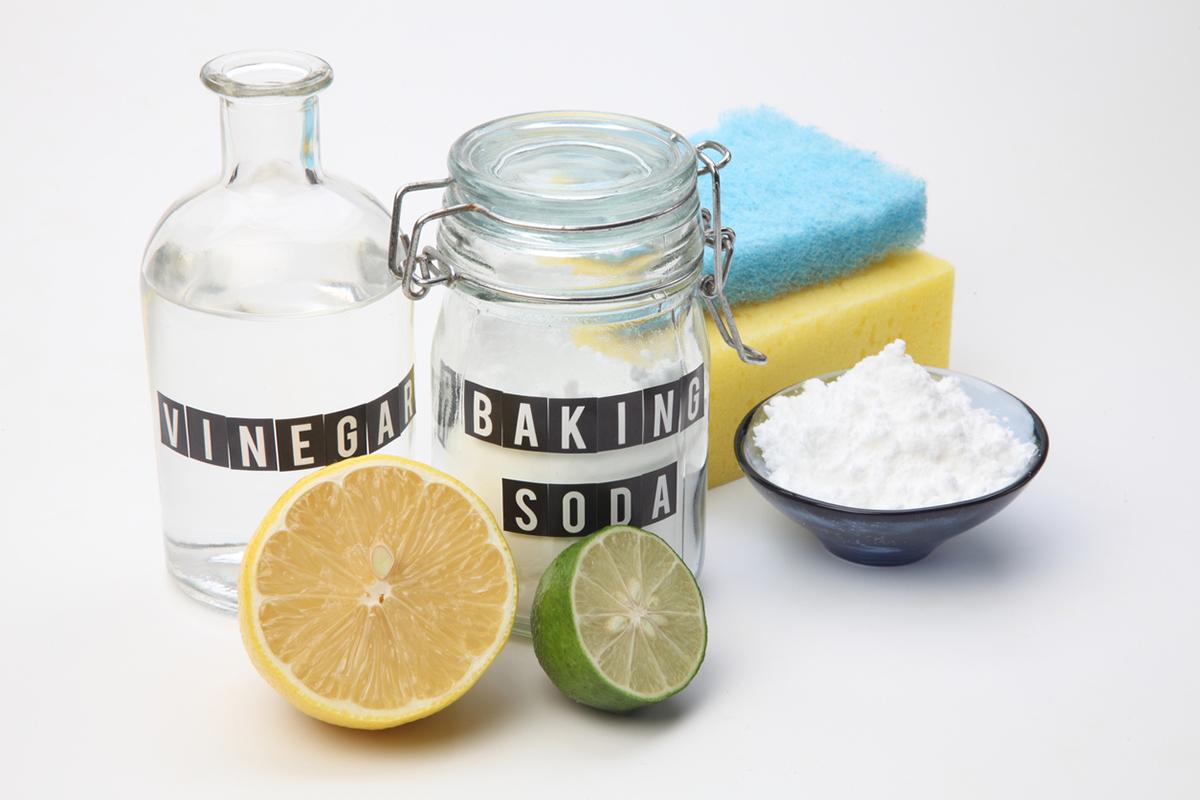 Baking soda is an awesome all-natural cleaning alternative, especially if you do not like the smell of vinegar. It can be harsh, so baking soda is a sweet relief. It's as effective as vinegar, with the added bonus of no odor. Have you ever wondered why we are supposed to keep baking soda in the refrigerator? Because baking soda has the unique ability to neutralize odors caused by bacteria, mold, and mildew; it simply soaks them up, keeping our fridges smelling fresh.
Article continues below advertisement
Baking soda isn't just great for masking foul odors. It also features amazing antimicrobial and antibacterial properties, so you do not have to worry that your baking soda cleaner is not killing germs. It's not just wiping stuff away — it's killing the germs, too.
To use baking soda as an all-natural cleaner, you will want to combine it with water to make it into a paste. Baking soda is particularly effective in the bathroom, where it can demolish mold, mildew, and other gross build-ups that often happen in between tile, on toilet bowls, in sinks, and around other small crevices.
Article continues below advertisement
But that is not to say that baking soda shouldn't get credit where credit is due: in the kitchen, too. Baking soda is chief at cleaning coffee stains, grease stains, clogged drains, tarnished silver, and even the grime that often builds up in microwaves and ovens.
Does baking soda work as an all-natural cleaner? Like a charm!
Article continues below advertisement
Hydrogen Peroxide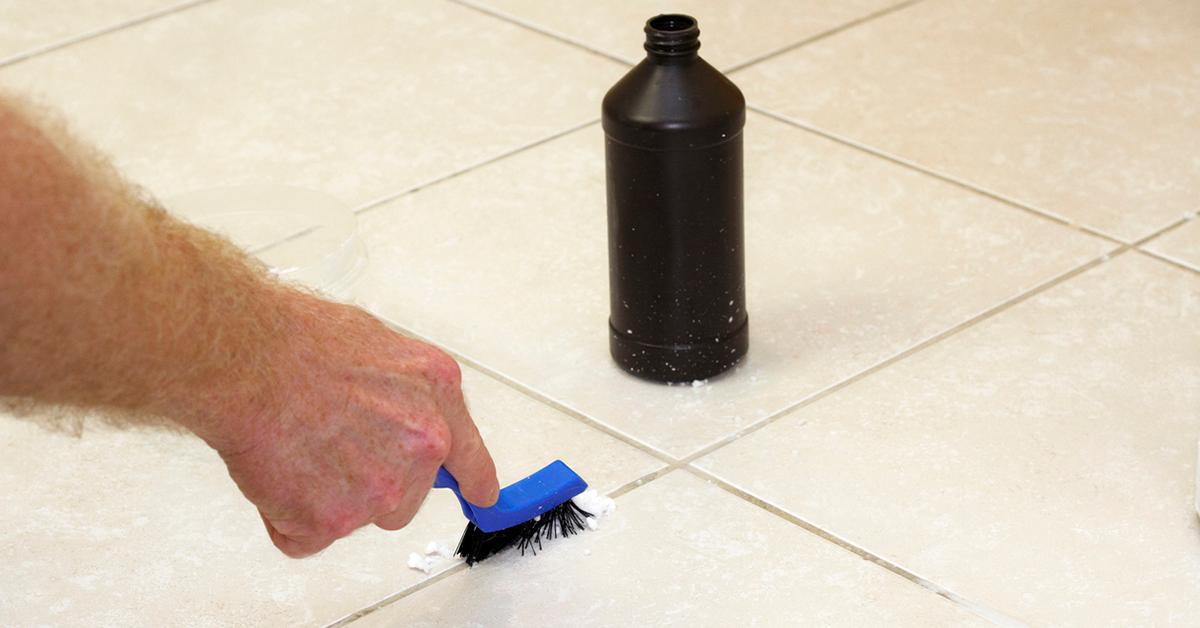 Hydrogen peroxide has medicinal properties and is even used sometimes to clean and heal wounds. It's both antiviral and antibacterial. In the kitchen, food-grade hydrogen peroxide can be used to disinfect counters, cutting boards, sponges, cloths, and even the refrigerator.
Article continues below advertisement
Hydrogen peroxide is first and foremost a bleaching agent and it is sustainable for the environment because it decomposes into O2 and H2O. The higher the temperature, the more efficient hydrogen peroxide's microbial properties become.
So, what's the verdict on hydrogen peroxide? It's effective in cleaning out reusable water bottles, kitchen and bathroom surfaces, and more.