Who Gives A Crap About Toilet Paper, Anyway? How This TP Company Is Doing Things Differently — Exclusive
Who Gives A Crap cofounder Danny Alexander tells us more about the sustainable toilet paper brand.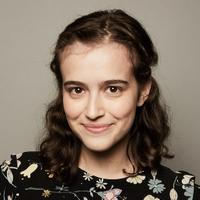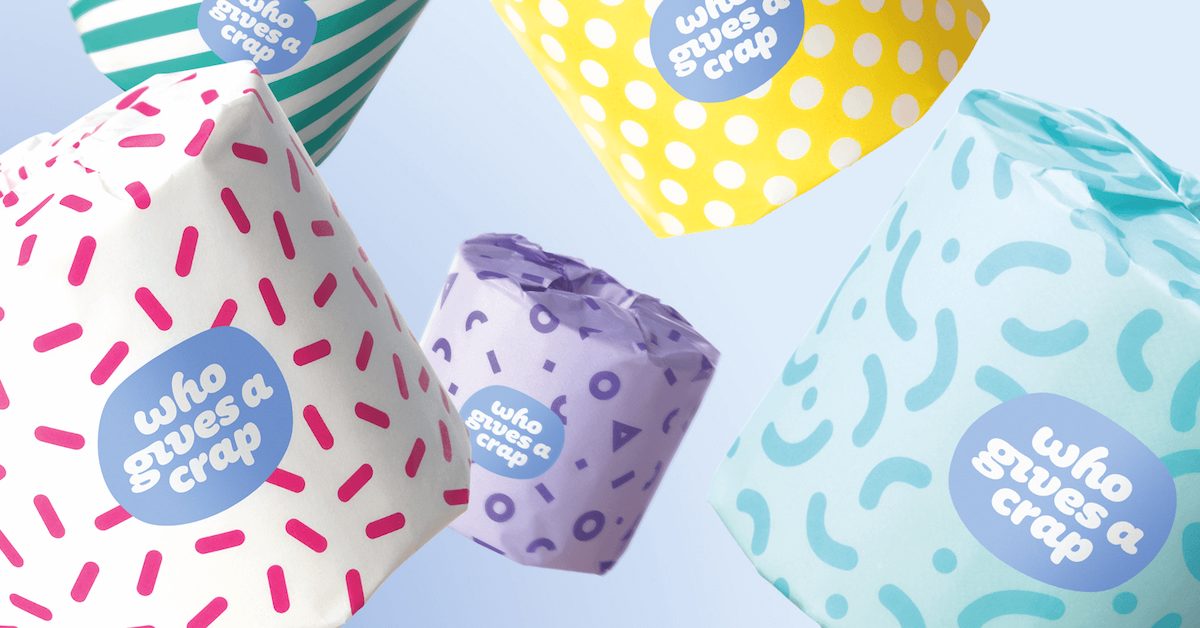 Article continues below advertisement
If you frequent zero-waste circles on social media, you'll probably recognize Who Gives A Crap — not only are the name and playful packaging memorable, but in the past few years, the toilet paper has become a go-to for many people living low-impact lifestyles. The Certified B Corporation sells reasonably priced, direct-to-consumer toilet paper (as well as biodegradable paper towels and tissues) made from 3-ply recycled paper and bamboo.
Between the coronavirus-induced toilet paper industry boom and the NRDC's recent toilet paper sustainability report (on which Who Gives A Crap scored the highest marks of all 26 brands analyzed), now seemed like the perfect time to share an inside look at the company. So, we recently caught up with Danny Alexander to hear some more of his crappy (and I mean that in the best way) thoughts.
CEO Simon Griffiths first came up with the idea for Who Gives A Crap in 2010. He then brought on Jehan Ratnatunga and Danny Alexander as his cofounders, and the three entrepreneurs are all still with the company today. Since launching in Australia in 2012 (and subsequent launch in the U.S. and U.K. a few years ago), Who Gives A Crap's two-pronged mission has stayed largely the same.
Article continues below advertisement
"The original idea was always to solve two major problems through a ridiculously fun business model. The first problem was an environmental one … Traditionally, environmental consumption [and] buying environmentally friendly products essentially inherently meant making tradeoffs, right?" Alexander tells Green Matters on a recent phone call. "It meant going to a natural food store, or paying more, or accepting inferior quality products. There were always these tradeoffs. And we wanted to flip that on its head to make the environmentally friendly product the most amazing product."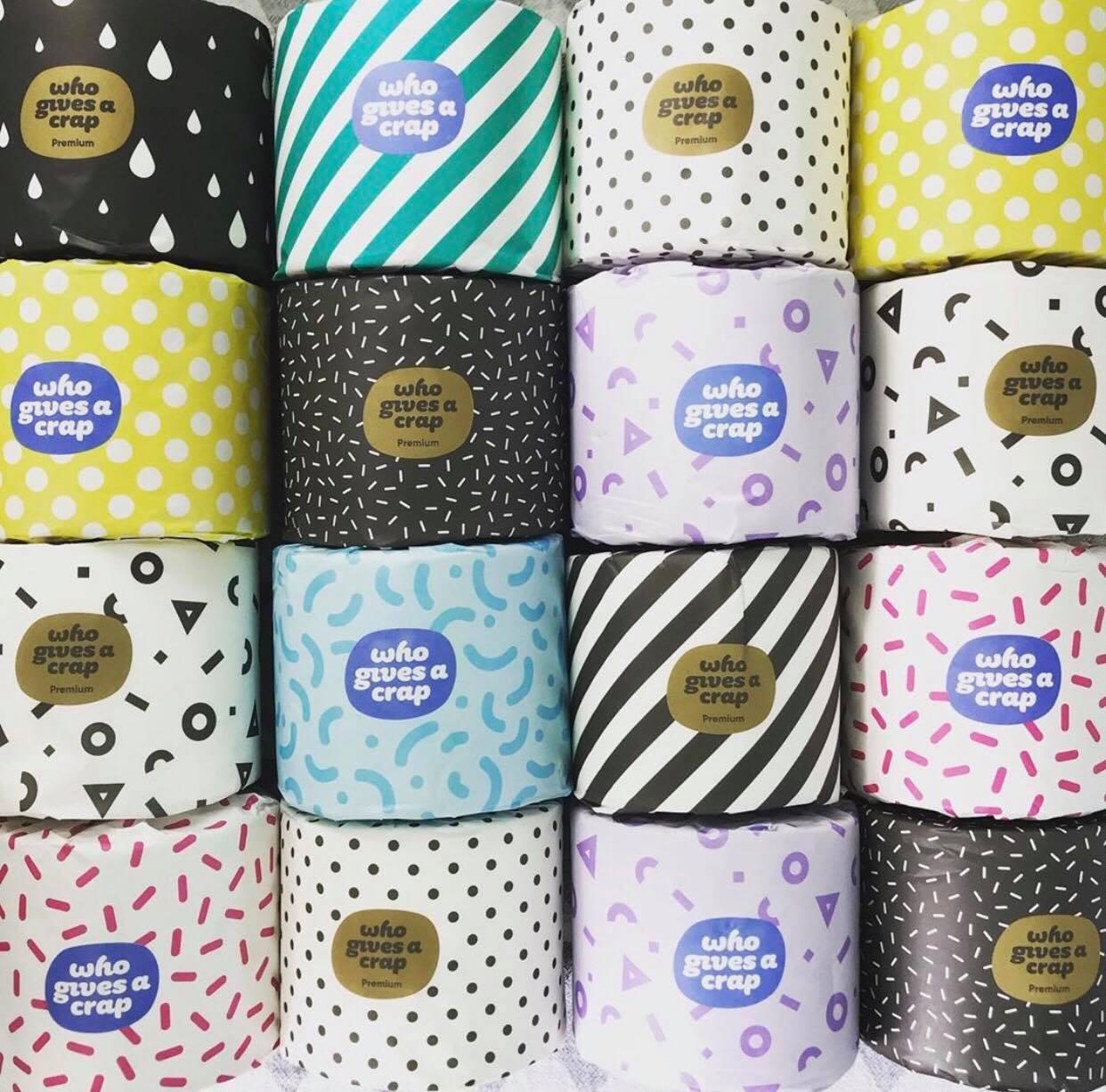 Article continues below advertisement
"The other core founding principle was of course, to donate half of our profits," Alexander continues. "We wanted to help grow the pie and make more funding available to help deliver these really meaningful lifesaving solutions to people in need, so that was the other guiding principle."
Who Gives A Crap donates 50 percent of its profits to help build toilets for people in need around the world via partner organizations. As a note, profits are what remains after all internal expenses have been paid — for instance, in 2013, the company donated $2,500 AUD ($1,737 USD), but so far in 2020, the company has donated $5.85 million AUD ($4.06 million USD) to bring toilets to vulnerable communities. ("If we don't make a profit in a given year, we don't make a donation that year," Alexander says.)
Article continues below advertisement
And while you, reading this article on a computer or smartphone, likely don't give too much thought to your toilet, "40 percent of the world still doesn't have access to one," Alexander says. According to him, the toilet is one of the three most lifesaving technologies that's ever been invented, having saved more than a billion lives since its creation. So many people around the world do not have access to safe sanitation, making this issue more than just an environmental one, but also one of social justice.
Article continues below advertisement
Who Gives A Crap is arguably an example of disruptive innovation to the toilet paper industry — and it's an industry that seriously needs some disruption.
Three corporations — Procter & Gamble (P&G), Kimberly-Clark, and Georgia-Pacific — were responsible for nearly 80 percent of U.S. toilet paper sales in 2017. Not to mention, the three corporations' various toilet paper offshoots (including Cottonelle Ultra, Charmin, Angel Soft, and Quilted Northern) all scored Fs for sustainability on the NRDC's Issue With Tissue report, due to their use of virgin fibers. According to the NRDC, industry clear-cuts an estimated 1 million acres of North America's boreal forest every year (most of which is for toilet paper), even though there are plenty of other more sustainable materials out there, such as recycled paper, bamboo, and sugarcane.
So if a small (but growing) business like Who Gives A Crap is able to sustain itself with this business model, why aren't massive entities like P&G, Kimberly-Clark, or Georgia-Pacific doing the same? For one thing, those corporations are completely guided by profit, whereas smaller businesses like Who Gives A Crap are more likely to let a combination of purpose and profit guide them.
Article continues below advertisement
But Alexander thinks it's because large companies tend to follow the customer, and most of their customers have not expressed a demand for toilet paper made from recycled or sustainable fibers. However, he finds that paradigm backwards. "Rather than saying, '[the customers are] not ready for it,' how do we make them ready for it?" Alexander says. "How do we make a product for our customers that will make them want to make the switch?"
Additionally, Alexander thinks there's a bigger question we should be asking: "How do other businesses afford to turn away from some of these big issues and not be more involved?"
With the climate crisis and environmental destruction consistently becoming larger threats to humanity, major corporations need to feel the pressure to make a change — and the Who Gives A Crap team hopes to inspire this in TP industry leaders. Alexander says: "I hope that our success can show some of these big companies that it is possible to lead the customer towards more environmentally friendly options, and that they follow suit and revisit some of the materials and practices they use."