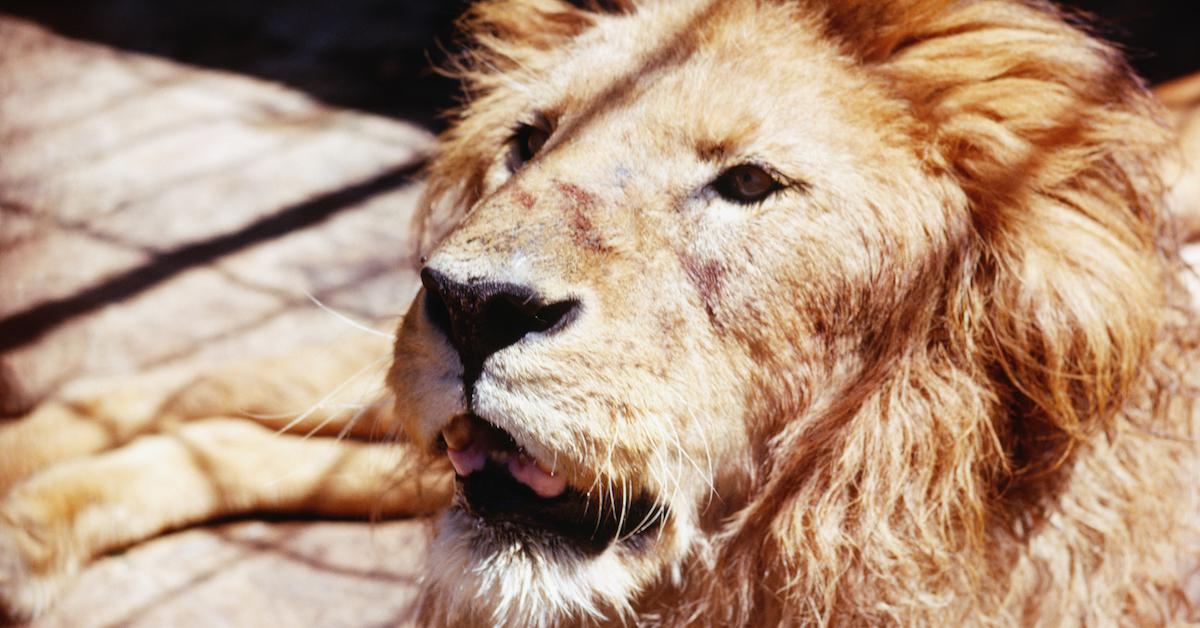 Ukraine Man Refuses to Abandon Animal Shelter, While Kyiv Zoo Struggles to Evacuate Animals
As Russian troops continue to invade, Kyiv Zoo's animals are hoping to be evacuated, while a man refused to leave his animal shelter.
Since Russian forces invaded Ukraine at the end of February 2022, about 1 million people have fled Ukraine to Poland, Hungary, Moldova, Slovakia, and other European countries. Several key cities in Ukraine have been seized, many have been without food for days on end, and several hundred have died. With that, it comes as no surprise animals are in danger, too — Kyiv's zoo animals were just barely evacuated, while the owner of an animal shelter is refusing to leave behind his beloved companions.
Article continues below advertisement
Andrea Cisternino, a photographer and the owner of a Kyiv animal rescue, will do anything he can to protect his 400 animals — including dogs, cats, sheep, and goats.
"I will die here for my animals… I have to think about saving a refuge and its 400 guests who deserve to be protected at any cost," he told One Green Planet.
Likewise, Kyiv Zoo keepers are incredibly concerned for their animals right now.
"Getting out of a country under attack is not easy, as hundreds of thousands of refugees from Ukraine have already found out. With animals, it is even more difficult," Poznań Zoo director Ewa Zgrabczyńska said of the harrowing journey, as per The Daily Mail.
Article continues below advertisement
Cisternino has been deemed a "hero" by his Facebook followers.
While helicopters have been flying above Cisternino's animal shelter, he has no plans to leave his furry friends behind. He, his wife, and three others are hunkering down int he shelter with the 400 animals.
"Here the is curfew from 10 p.m. to 7 p.m., everything is shut off, sheltering in the dark, houses with few lights, dark here, more explosions a little while ago, let's hope for a peaceful night," he wrote in a Facebook post on the first night of the invasion, as per The Independent.
Article continues below advertisement
Cisternino is a fashion photographer from Italy, per Euronews, who has lived outside of Kyiv for 13 years. His shelter initially rescued dogs, but then he started rescuing horses, and other farm animals. The shelter has won awards, and his followers are calling him a hero for his dedication to the shelter, despite the turbulent conditions in Ukraine.
"I'm staying here for my animals, he told Euronews. "It depends on what happens, but 400 animals is a huge number to transport anywhere."
Article continues below advertisement
Kyiv Zoo animals were successfully evacuated after a nerve-wracking few days.
When Russia first invaded Ukraine, zookeepers shut down the Kyiv Zoo, and looked to do everything possible to keep the animals calm amidst gun shots, bombs, and more.
Zookeepers in Poland from Zoo Poznań have been helping local sanctuaries by welcoming the animals at the Polish border and finding accommodations for each of the animals, according to Newsweek. But fully evacuating the Kyiv Zoo, which houses 4,000 animals, will be difficult, to say the least.
"It's almost impossible to evacuate animals, because it's impossible to provide appropriate veterinary service and transportation," the zoo's chief, Kyrylo Trantin, stated as per Salon.
As of March 3, they have enough food for the animals for the next 10 days, but hopefully they can escape successfully, as things get worse.
Green Matters' new book, Green Living, is the perfect guide to living an eco-friendly lifestyle for people at every stage of the process. You can order Green Living here.