Here's How You Can Mindfully Dispose of All Your Leftover Easter Eggs
Can you recycle easter eggs? Stay tuned for instructions on how to properly and mindfully dispose of all your leftover plastic and real painted eggs.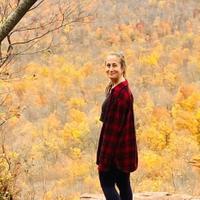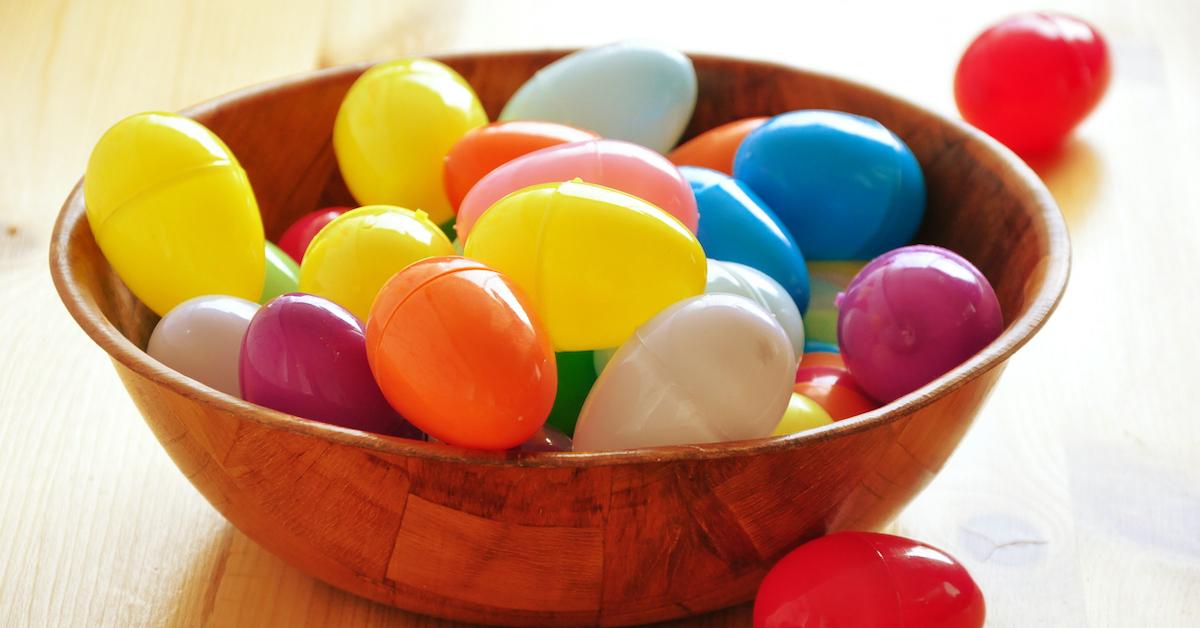 The annual Easter egg hunt is an undeniably fun holiday tradition, but at the end of the day, you're left with massive amounts of discarded plastic waste. And although storing your eggs and reusing them year after year is ideal, there's a relatively likely chance you're looking to get rid of the colorful casings in the most sustainable manner possible.
Article continues below advertisement
Can you recycle Easter eggs, or are the colorful plastic toys non-recyclable? Stay tuned for everything you need to know regarding mindful disposal of the festive Easter staples.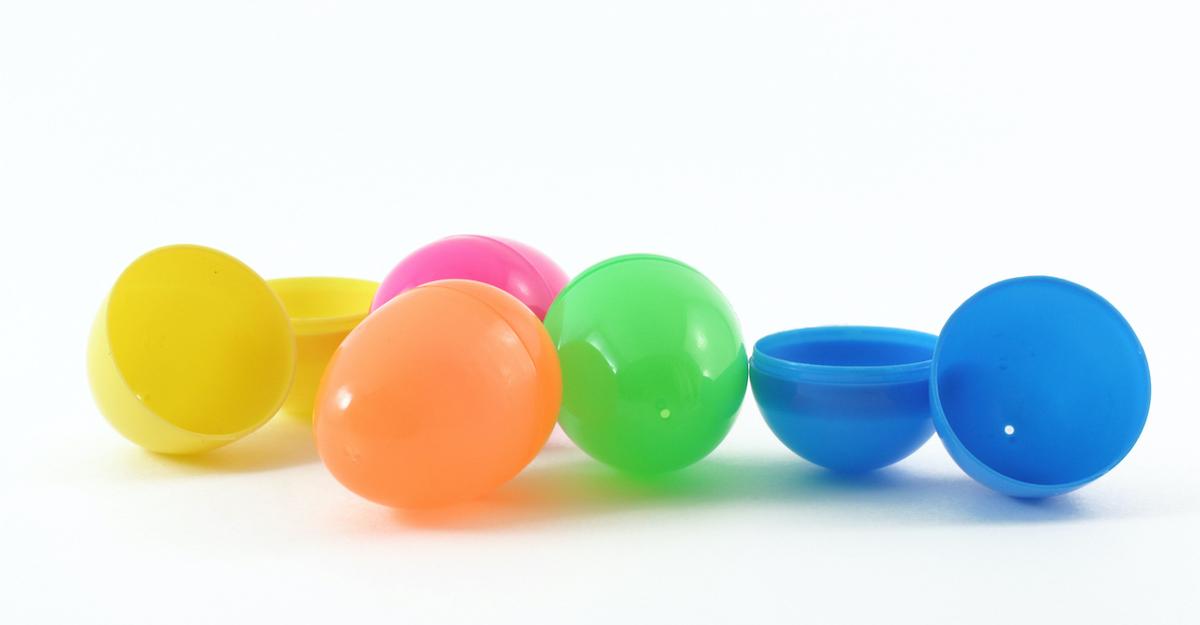 Article continues below advertisement
Are plastic Easter eggs recyclable?
Before haphazardly tossing your Easter eggs in the recycling bin, look for a recycling symbol or number on the egg or its packaging, and look it up to see if the material is locally recyclable. If your municipality lists small or thin plastics, such as bottle caps or clamshell containers, they are most likely fine. But if not, your only disposal option is to toss them in the garbage.
Article continues below advertisement
Keep in mind it's best to follow your municipality's recycling rules instead of trying to recycle something non-recyclable — aka wishcycling.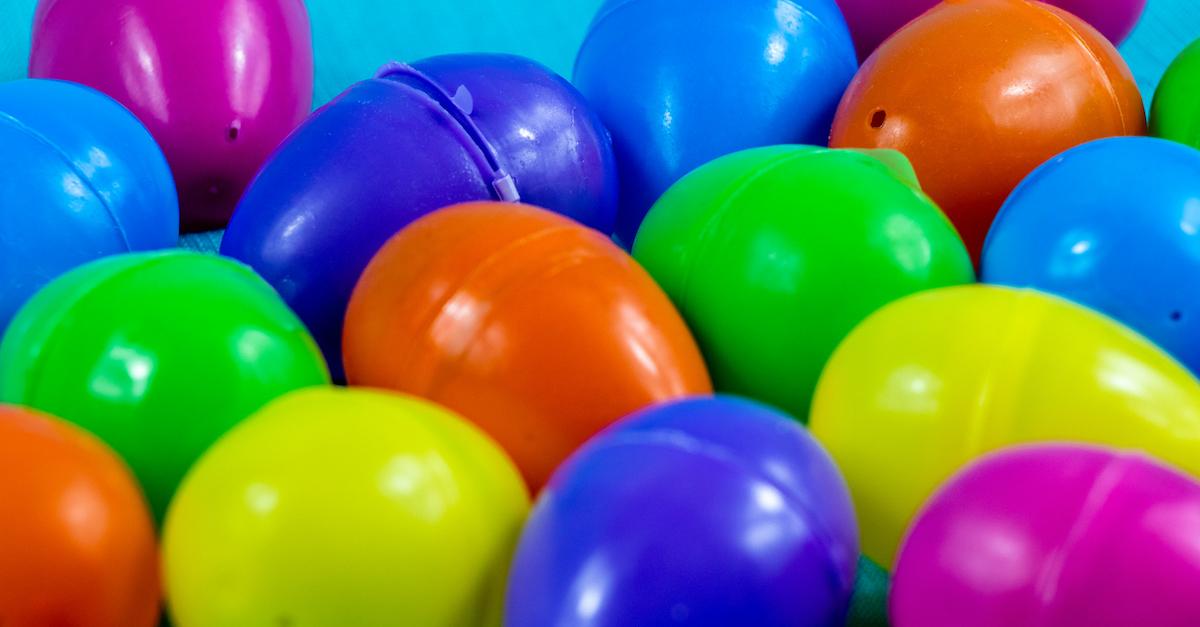 Article continues below advertisement
Plastic eggs aren't sustainable in the first place — if you already bought them, reuse or donate them.
The production and shipping of plastic Easter eggs is not sustainable, to say the least — after they're produced (typically in overseas factories), they are shipped to the U.S., which creates a massive environmental footprint to begin with, according to Summit Daily. Discarded plastic eggs are too small for many recycling machines, meaning they will simply wind up as trash; not to mention, any eggs missed by your tiny egg-hunters could become litter, and hazardous to animals.
If you've already bought plastic Easter eggs, however, you should definitely consider simply keeping them for next year.
Or, if you don't need them anymore, consider donating them to your local secondhand store, or listing them on your local Buy Nothing group on Facebook, for someone else to use.
Article continues below advertisement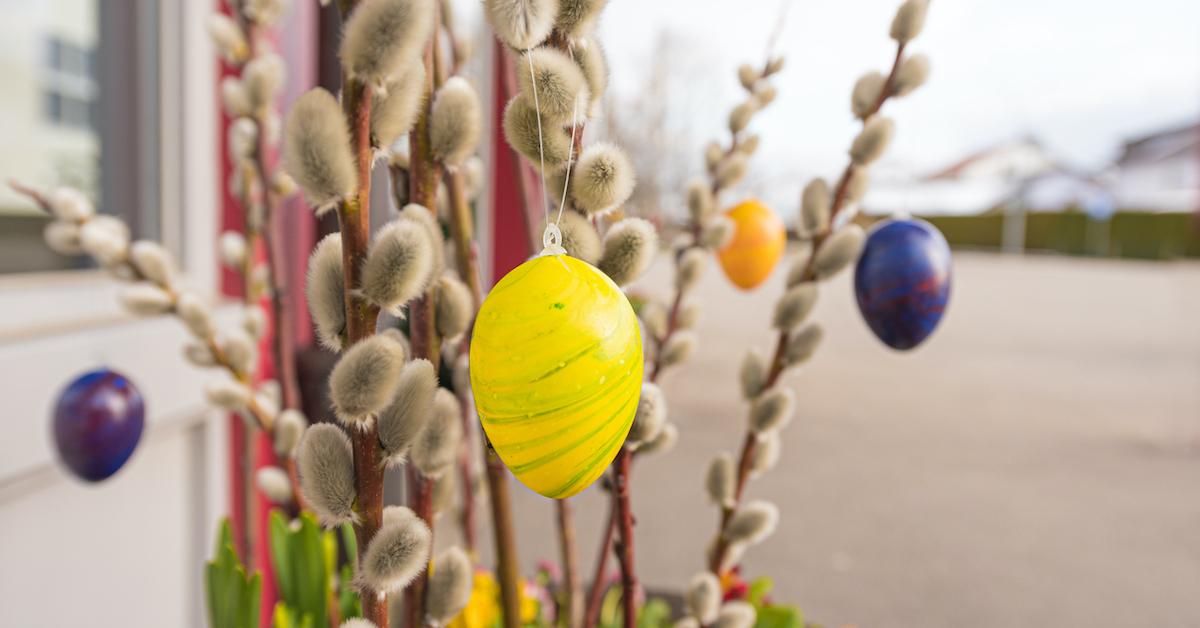 Article continues below advertisement
Are real eggs compostable if they're painted with food dye?
In addition to celebrating Easter with a good, old-fashioned egg hunt, a popular tradition is painting eggs with food dye... and if you want to do it mindfully, you'll dispose of your discarded eggshells in the compost bin. Eggshells are completely compostable — even if you painted them with food dye — so after you've eaten the hardboiled egg, or given it to someone who will, you can toss the remnants in the compost.
Composting is pretty much the same in every setting, regardless of where you live, so if you already have a bin or a compost in your backyard, you're basically set.
That said, although eggshells may be biodegradable, the egg industry is highly pollutive, wasteful, and cruel — so you'd be better off investing in a set of reusable faux Easter eggs that you can use year after year, whether they're made from plastic or, ideally, wood.
Article continues below advertisement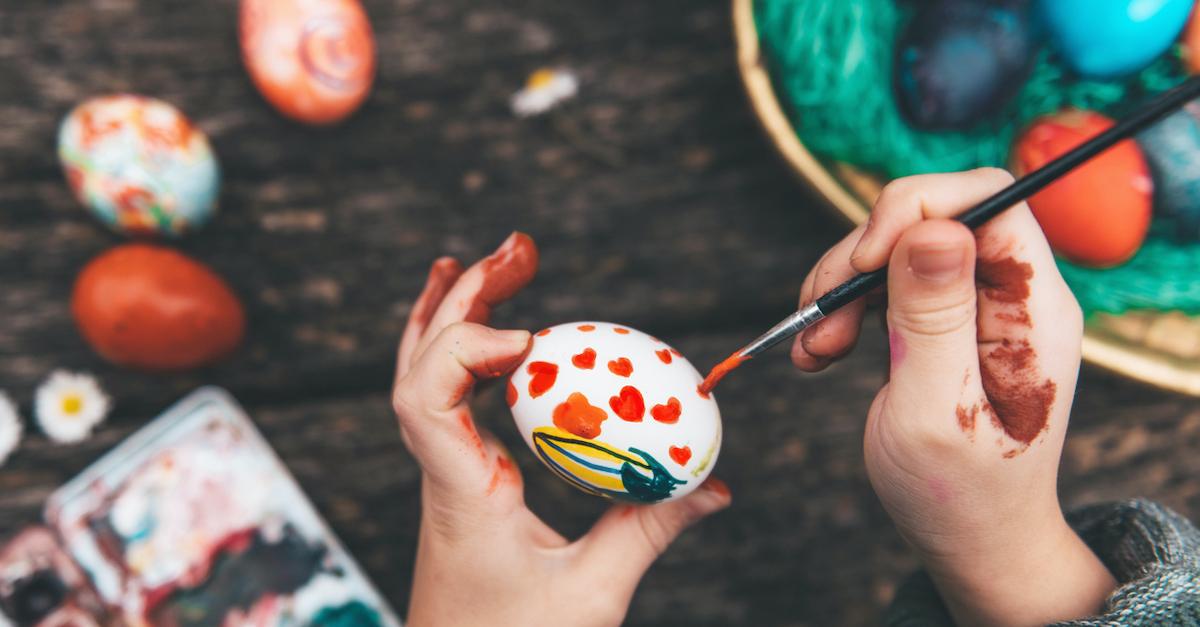 Easter is an undeniably fun holiday, but remember to celebrate mindfully, and reuse what you can. The Easter bunnies of the future are counting on you.
This article, originally published on April 13, 2020, has been updated.