10 Best Vegan Ice Cream Brands to Satisfy Your Non-Dairy Sweet Tooth
Vegan ice cream is just as delicious as dairy ice cream, and you can get it from brands like Ben & Jerry's, So Delicious, Baskin-Robbins, and more.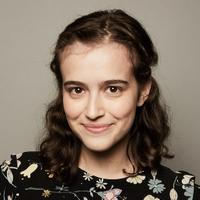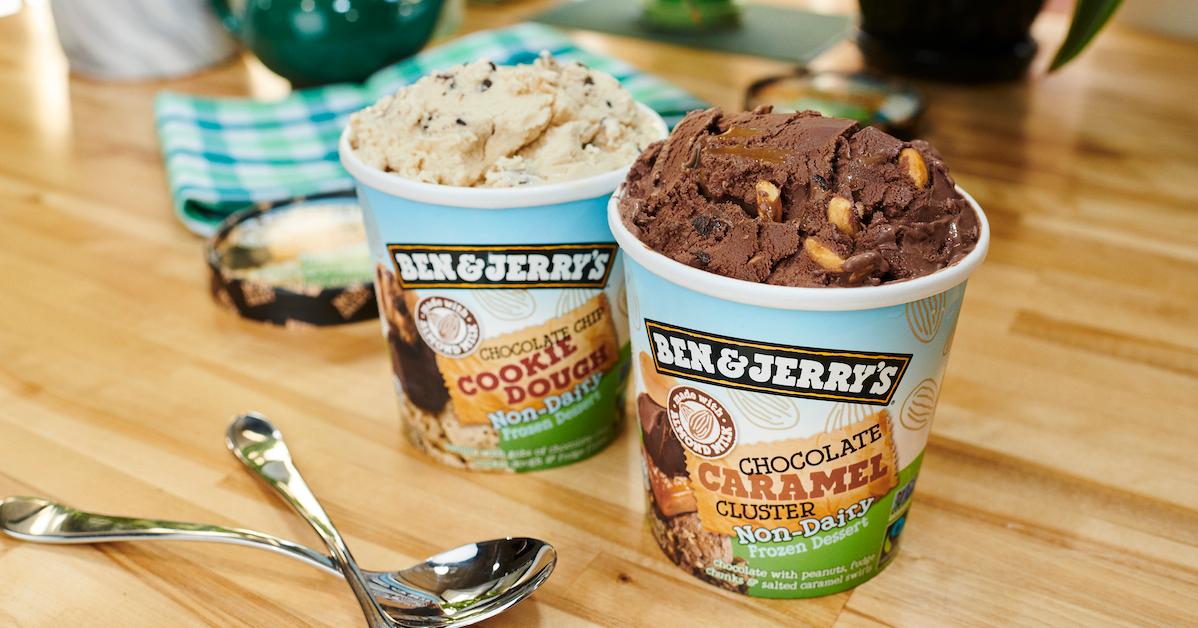 Vegans may not eat dairy — but that certainly doesn't mean we don't eat ice cream.
Luckily, there's a little thing called non-dairy ice cream that tastes just as delicious and decadent as dairy-based ice cream — all without the high environmental impact, cow exploitation, or stomachache. The non-dairy market is continually growing, and it's exciting to see so many new vegan options in grocery stores, restaurants, and scoop shops.
Read on for answers to your burning questions about vegan ice cream, and for a list of 10 companies that sell heavenly non-dairy flavors.
Article continues below advertisement
What Is Vegan Ice Cream Made Out Of?
Just like dairy ice cream, vegan ice cream is made out of milk — but instead of using cow's milk, vegan ice cream uses a base of non-dairy milk. Whether the vegan ice cream you pick up uses coconut milk, cashew milk, almond milk, or oat milk, you can expect it to feature similar ingredients to dairy ice cream and taste just about the same.
Is Vegan Ice Cream Lactose Free?
Lactose is the naturally-occurring sugars in milk — so any non-dairy ice cream would also be free of lactose, and therefore safe for people with lactose intolerance or dairy allergies. Around 65 percent of humans are lactose intolerant to some degree, according to Genetics Home Reference. Before I was vegan, I used to get a stomachache every time I would crush a pint of Ben & Jerry's — but now, I can eat all the non-dairy Ben & Jerry's ice cream I want and feel totally fine.
Who Sells Vegan Ice Cream?
So many mainstream ice cream brands have rolled out non-dairy flavors over the last few years in response to a rising demand for vegan options. That means you can pick up a non-dairy pint at most grocery stores these days — sorry not sorry for that hot cold tip.
Best Vegan Ice Creams
Without further delay, here are 10 brands that sell tasty vegan ice cream. You're going to want to make some space in your freezer.
1. Ben & Jerry's
Going vegan doesn't mean saying goodbye to your boyfriends Ben and Jerry. Some of the most classic Ben & Jerry's flavors come in vegan versions, including Coffee Caramel Fudge, Chocolate Fudge Brownie, Chocolate Chip Cookie Dough, and Peanut Butter Half Baked. You can also find non-dairy options at the company's scoop shops.
2. Häagen-Dazs
Classic ice cream company Häagen-Dazs makes a variety of vegan flavors including Chocolate Salted Fudge Truffle, Coconut Caramel, and Amaretto Black Cherry Almond — but even more exciting are Häagen-Dazs' non-dairy ice cream bars, which come in flavors such as Coconut Caramel Dark Chocolate, and Peanut Butter Chocolate Fudge. There are also Häagen-Dazs ice cream shops across the country.
3. Van Leeuwen
Van Leeuwen has ice cream shops and trucks throughout New York City and Los Angeles, and its pints are available in many grocery stores. Even though the company makes both dairy and vegan flavors, it does a great job of promoting its vegan flavors, which are made from homemade non-dairy milk. Not to mention, Van Leeuwen is always rolling out seasonal flavors like Cookie Crumble Strawberry Jam and Oat Milk Mocha Latte.
4. NadaMoo!
NadaMoo! is a 100-percent, plant-based ice cream company that makes its desserts from rich coconut milk. NadaMoo! offers classic flavors as well as unique ones, ranging from Peppermint Bark to Banana Caramel Crunch to Marshmallow Stardust.
5. So Delicious
So Delicious is an all-vegan company that makes yogurt, whipped cream, cheese shreds, creamer, and of course, ice cream. And not only pints of ice cream, but also ice cream bars (flavor highlights include Dipped Salted Caramel and Dipped Double Chocolate Delight), ice cream sandwiches (including Vanilla Bean and Coconut), frozen mousse desserts (such as Cranberry Cherry Swirl and Peanut Butter Swirl), and more. Oh yeah.
Article continues below advertisement
6. Talenti
Talenti is known for selling its gelato in clear plastic jars — which are great for upcycling into storage containers. The company makes three non-dairy sorbettos: Alphonso Mango, Peanut Butter Fudge, and Roman Raspberry.
Article continues below advertisement
7. Baskin-Robbins
Article continues below advertisement
8. Magnum
Don't worry — vegans can have their Magnum bars and eat them too. Magnum makes its iconic ice cream bars in two non-dairy vanilla flavors: Almond and Classic.
Article continues below advertisement
9. Tofutti
According to PETA, Tofutti was the first company to sell non-dairy ice cream pints in grocery stores — and the company is still out there making yummy frozen desserts. Tofutti's ice cream sandwiches (called Tofutti Cuties) are a classic, and the company also makes vegan pints, ice cream cones, and fudgsicles.
Article continues below advertisement
10. Daiya
Known for being one of the original vegan cheese companies, Daiya also makes delectable ice cream bars in flavors such as Chocolate Fudge Crunch, Classic Vanilla Bean, Salted Caramel Swirl, and Espresso Coffee. Plus, the brand also sells a variery of frozen cheezecakes, in New York, Key Lime, Chocolate, Strawberry, and Pumpkin Spice.