The Dairy Alternatives Market Will Double in Value Over Next 6 Years, Market Research Predicts
Research predicts that the dairy alternatives market will grow by more than $18 billion between now and 2025.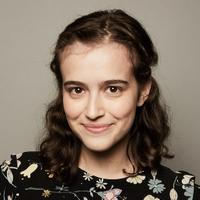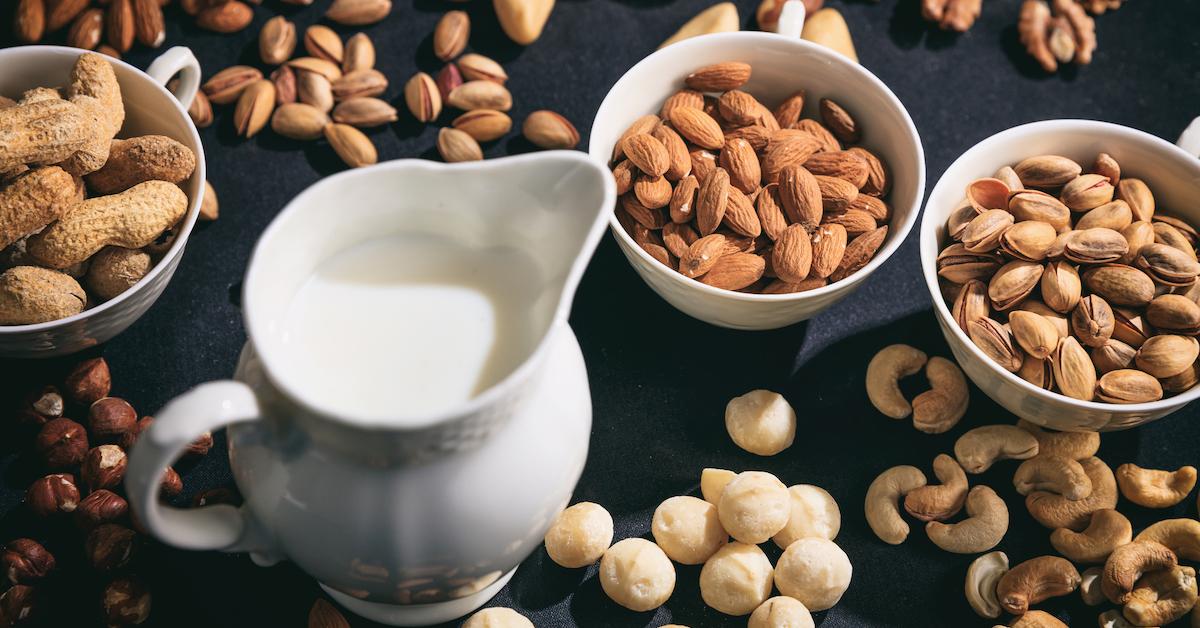 Considering reports that dairy milk's annual sales in the U.S. dropped by $1.1 billion from 2017 to 2018, it's no surprise that the global dairy alternatives market is expected to significantly grow by billions of dollars over the next few years. In fact, it's expected to double in value.
Article continues below advertisement
As Vegconomist reported, a new report by Global Market Insights estimates that the global dairy alternatives market will be worth more than $37.5 billion by 2025. In 2018, the market was worth $18.5 billion, Global Market Insights notes, so that would mean the market could increase by more than double. For you economists out there, the company projects dairy alternatives to have more than a 10 percent CAGR (compound annual growth rate) between 2019 and 2025.
The phrase "dairy alternatives" probably makes most people think of good old non-dairy milks — and the market for those is certainly growing, based on Global Market Insights' report. Beverages also include things like non-dairy protein shakes, etc. In addition to beverages, the non-dairy food market is expected to grow as well. That includes plant-based foods like cheese, yogurt, ice cream, and butter.
Article continues below advertisement
According to the report, almond and soy beverages are responsible for more than 80 percent of the non-dairy market in 2018. However, coconut-based dairy alternatives are expected to significantly grow over the next several years, namely in the Asia Pacific. In fact, the Asia Pacific is projected to grow by more than 10 percent between 2019 and 2025, Vegconomist reported.
Article continues below advertisement
So, what does Global Market Insights base these market predictions on, besides the current observed rate of growth? "Growing prevalence of cardiovascular diseases, obesity, diabetes, and gastrointestinal diseases along with increasing consumer spending on healthy food products," as well as "rising consumer consciousness toward health and fitness" are two of the main factors.
Additionally, the report notes that a growing number of people are transitioning to vegetarian and vegan lifestyles, due to an increased concern with animal welfare. The report does not mention the environment, but people becoming more concerned with the state of the Earth is surely a driving factor, because consuming less animal products is one of the most important things individuals can do to combat climate change.
Article continues below advertisement
Another market research company, Future Market Insights, also recently released a report predicting how the dairy alternatives market will look in the near future. The company's predictions are slightly different, but they both foresee significant growth in the market. Future Market Insights claims the global dairy alternatives market is worth about $16.8 billion in 2019. Additionally, it predicts the market will have a 7.7 percent CAGR over the next five years, and that it will be worth $25 billion by 2024.
It's no surprise that market research companies are looking into the dairy alternatives industries, considering the increase in people going vegan over the past few years. And whether you're eating less dairy for the animals, the environment, or your personal health, you can rest assured that there will probably be endless new delicious dairy alternatives hitting the market over the next couple of years.