Many Blue Holes Have Been Discovered in the Ocean — but What Are They, Really?
What is a blue hole in the ocean? Many have been discovered around the world, with the most recent found just off the coast of Mexico's Yucatan.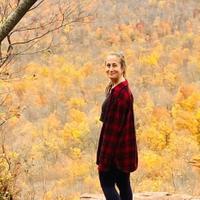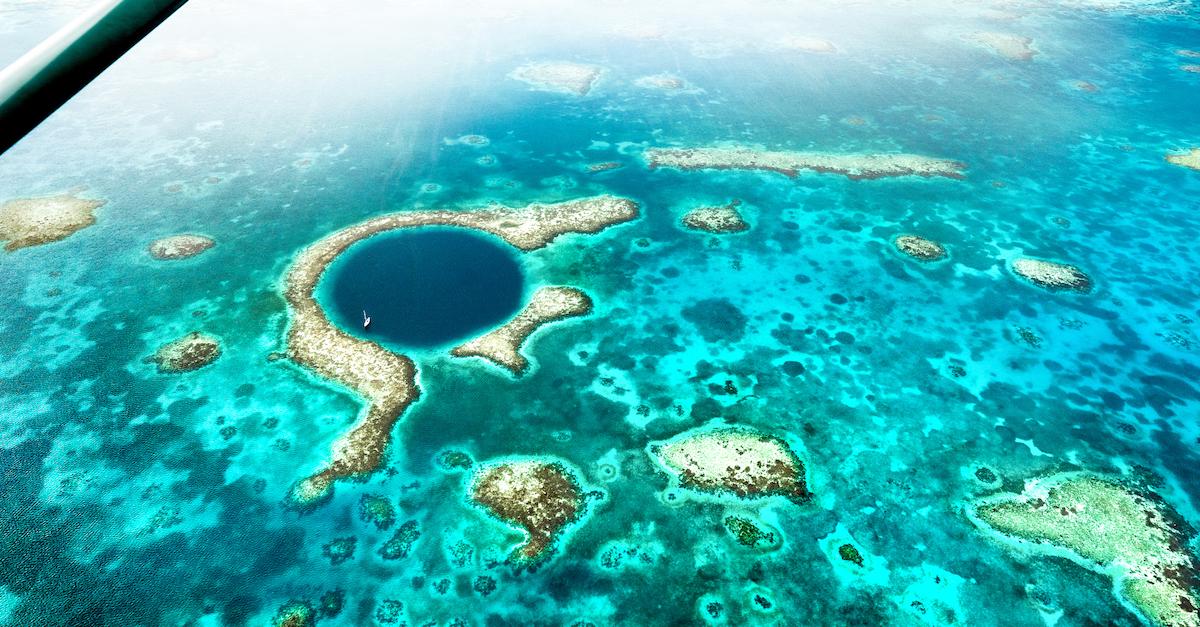 Article continues below advertisement
"[Scientists] reported the discovery of a blue hole on the seabed of Chetumal Bay, Mexico," reads a statement from the Government of Mexico, published in February 2023. The statement explained that in the Mayan language, the name Taam Ja' means "deep water."
"This finding of great relevance for marine scientific research represents a window to obtain information on what the environment and climate were like thousands of years ago, which can help to understand environmental and geological processes, the connectivity of aquifers, and the origin of water in these hydrogeological systems," the Mexican government added.
Because these natural formations are so mysterious, scientists are incredibly excited to further explore it.
Article continues below advertisement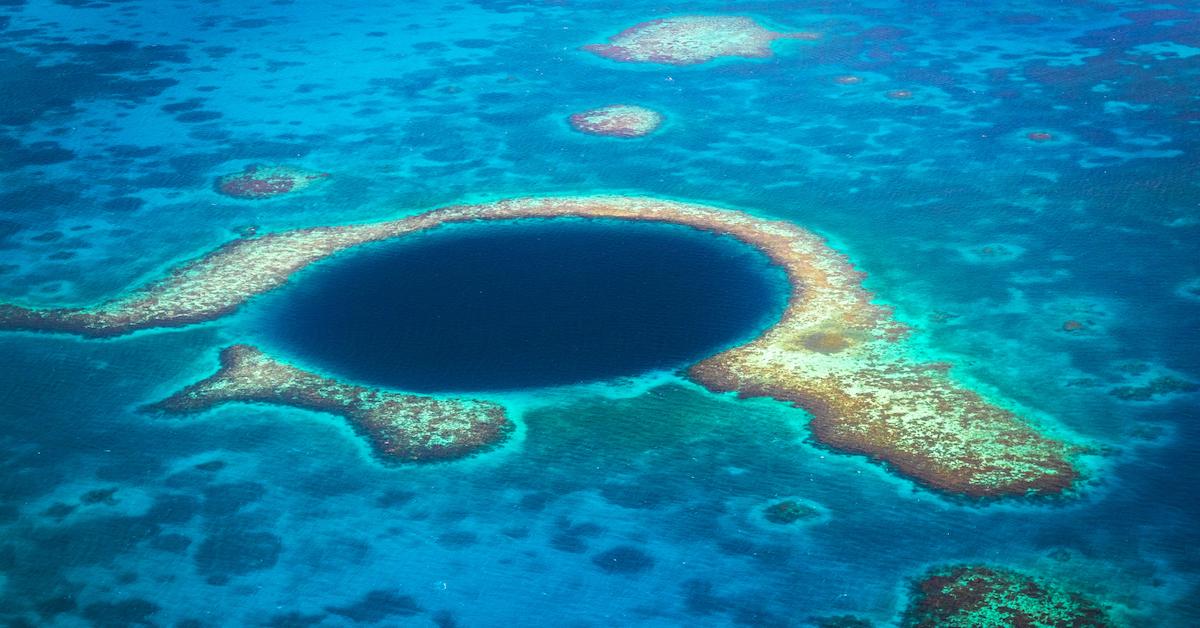 What causes blue holes in the ocean?
Live Science describes blue holes as "undersea vertical caves." They are generally found in the ocean within close proximity to ocean coastlines, and they tend to be pretty biodiverse, as a home to a wide range of plants and animals.
They generally form as the result of sea water colliding with porous limestone, which basically deteriorates in the seawater. Scientists also believe that most blue holes formed during ice ages, when coastal areas were constantly flooding and draining.
Article continues below advertisement
Many regard blue holes as "poorly understood" because they're so deep and difficult to study in-depth. They reportedly contain very little oxygen, and as you'd imagine, they don't receive very much sunlight. Therefore, the wildlife that tends to live in a blue hole generally has to adapt to those kinds of conditions.
Some think that studying blue holes could be advantageous, as their conditions better preserve fossils. Some think they could contain the remains of species that are long gone.
Others think they could provide insight into what it would be like to live on other planets. Studies that were conducted on a blue hole in the Bahamas showed that it actually contained certain types of bacteria that don't really seem to exist anywhere else on planet Earth. Because conditions in blue holes tend to be so extreme (i.e. little oxygen and light), some think it may attract creatures that would only live in similar environments (like what would live on other planets).
Article continues below advertisement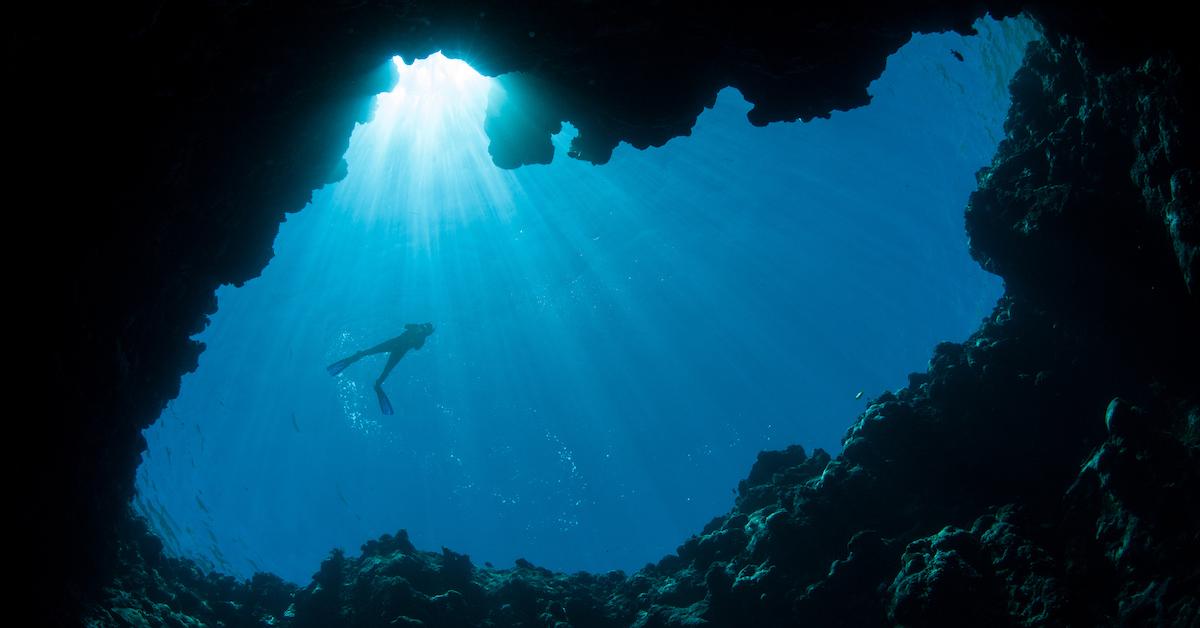 The largest blue hole, the Dragon Hole, is in the South China Sea.
As previously mentioned, Taam Ja' holds the record as the second-deepest blue hole on the planet. The first is held by the Dragon Hole in the South China Sea.
According to Scientific American, the the Dragon Hole measures at nearly 1,000 feet deep. A few years ago, researchers from the Sansha Ship Course Research Institute for Coral Protection explored the Dragon Hole using an underwater robot and a depth sensor. Using these devices, they found over 20 types of marine life living near the surface.
However, all signs of life were reportedly noted to have thinned out significantly, once the robot made it to about 328 feet in, according to the notes from Scientific American. This is because the hole had way less oxygen the farther it went. Previously, the second largest hole was considered to be Dean's Blue Hole in the Bahamas.
But nevertheless, there's still quite a bit to research regarding these strange natural phenomena. And there's likely many more that are still undiscovered.