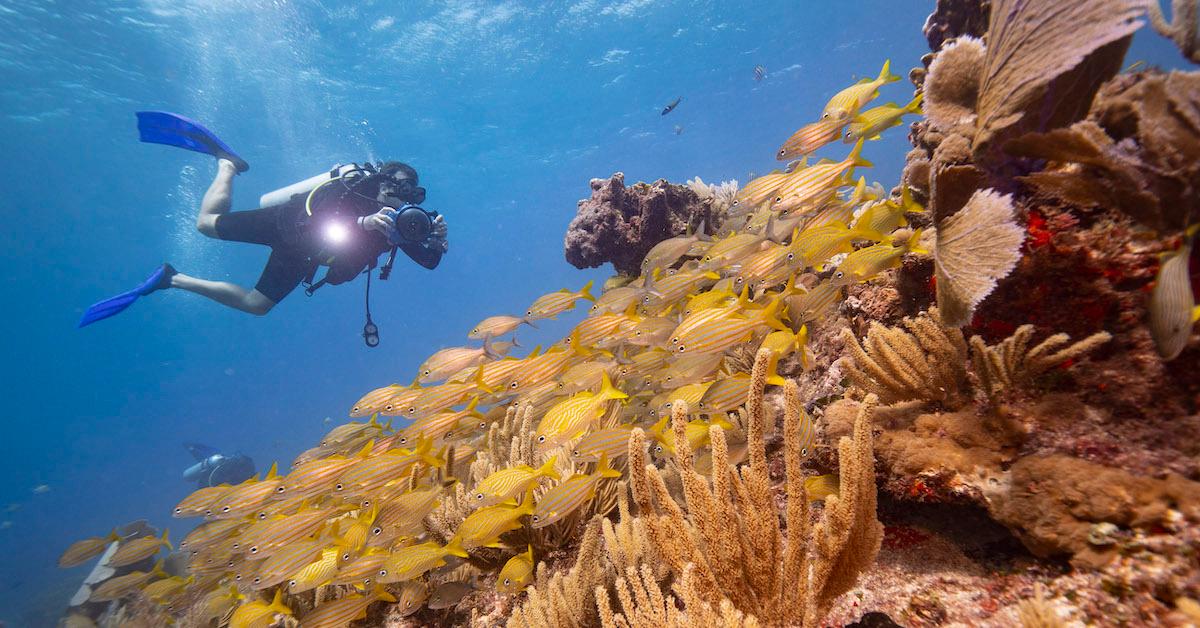 These New Animal Species Have Been Discovered — or Rediscovered — in 2022
By Sophie Hirsh

Jan. 13 2022, Published 11:06 a.m. ET
Amidst seemingly constant news that more and more species are going extinct, it's always exciting when experts discover new species, or rediscover an animal from a species that hasn't been spotted in decades (or even centuries). It can also be a thrill when someone spots an animal from an incredibly rare species that humans have only seen a few times in the past.
There are sure to be a number of new species in 2022, so every time one is spotted this year, we'll keep updating this article.
Article continues below advertisement
The small longhead darter fish
In early January 2022, the Ohio Division of Wildlife (OWD) shared a Facebook post, finally revealing that fish management crews had discovered a small longhead darter fish this past fall. The species, which is originally from Ohio, was considered extirpated (locally extinct), and no one had reported spotting or capturing one in over 80 years, since 1939. But now, it's clear that the species is not actually extinct in Ohio.
According to the New York State Department of Environmental Conservation (DEC), the longhead darter currently has populations in Kentucky, New York, North Carolina, Pennsylvania, Tennessee, Virginia, West Virginia, and now, Ohio, even though it is threatened in each of those states. Should you ever be on the lookout, typically, the longhead darter is olive-yellow in color with square markings on the back, is about 4.5-5 inches long, and has a narrow head, as per the DEC.
Article continues below advertisement
Blanket octopus
In January 2022, marine biologist Jacinta Shackleton was delighted to experience a rare sighting of a seriously beautiful sea creature called the blanket octopus off the coast of the Great Barrier Reef, as reported by The Guardian. She shared a video and photos on her Instagram of the young female blanket octopus, a species that is known for its luminous, rainbow-esque appearance. Interestingly, females can grow up to 6 feet long, while males are typically less than 1 inch in length, according to National Geographic.
Shackleton told The Guardian that previously, biologists have only recorded seeing about three other blanket octopi near the Great Barrier Reef, as the animals are known for their full lifecycles occurring in the open ocean, far from the coast. In fact, the first live male blanket octopus was only observed in 2002. And in July 2021, another female blanket octopus was spotted in Florida.