A New Farm-to-Table Food Experience In The Riviera Maya
The Riviera Maya is becoming more sustainable.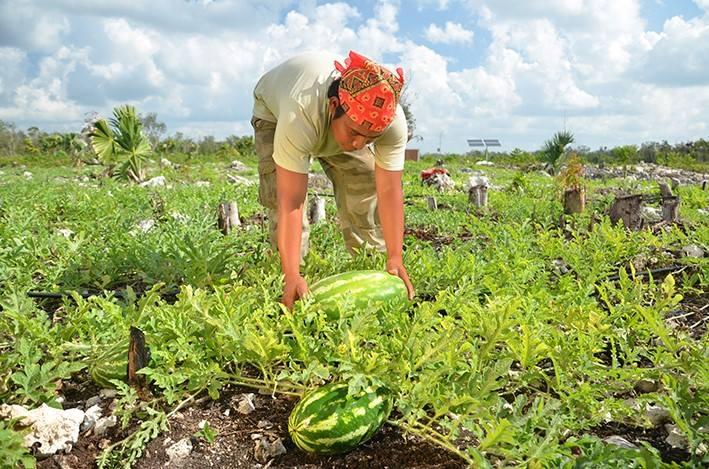 Farmers in Mexico's Riviera Maya are quick to explain that the soil they till is not as rich in nutrients as they would like. In fact, this highly touristed strip of Caribbean coast along the Yucatan Peninsula, from resort-rich Cancun to the Mayan ruins of Tulum, is perched atop a massive limestone shelf and has relatively poor soil cover, except perhaps in jungle areas where there's a surface humus of organic debris.
Article continues below advertisement
But that hasn't slowed the growth of the Riviera Maya as a leading holiday destination in Mexico, or the consequently fast pace of development as more and more accommodations are built there. Instead, it has presented an increasingly nettlesome food-supply challenge to the large hotels, all-inclusive resorts, and restaurants for which the area is now well known, especially any that hope to tap into a rising interest in organic and farm-to-table eating experiences.
Encouragingly, opportunity has spurred innovation, which is now at the heart of an emerging eco-consciousness in this place not commonly associated with sustainable tourism practices. And one particular resort, Hacienda Tres Ríos, working in concert with an associated organic farm called Ethos, is at the cutting edge of efforts to demonstrate a new range of eco-conscious tourism possibilities, including an immersive, sustainable food experience that takes farm-to-table programming to a new level.
Article continues below advertisement
Jungle Lunching 
The new program, launching shortly, invites hotel patrons and other visitors to tour the Ethos Farm, learn about its unique organic and sustainable growing circumstances, choose produce, and then, surrounded by pristine jungle, enjoy a chef-prepared lunch featuring the ingredients just harvested.
Article continues below advertisement
More than just a brief encounter in a hotel garden, each visit to the Ethos Farm includes an educational Segway tour showcasing Ethos' farming methods – both traditional Mayan techniques and modern sustainable farming practices such as hydroponics and organic waste digesters – in addition to the close encounters with fresh seasonal produce and the "chef's table," multi-course lunch prepared using seasonal ingredients selected from the farm. There's also a chance for an afternoon swim in the Ethos pool.
Given the beauty and placidity of the Ethos location, there are additional plans in place for Ethos to host a rotation of special events, such as yoga retreats, spa days, cooking and flower-arranging classes, and even overnight wellness retreats.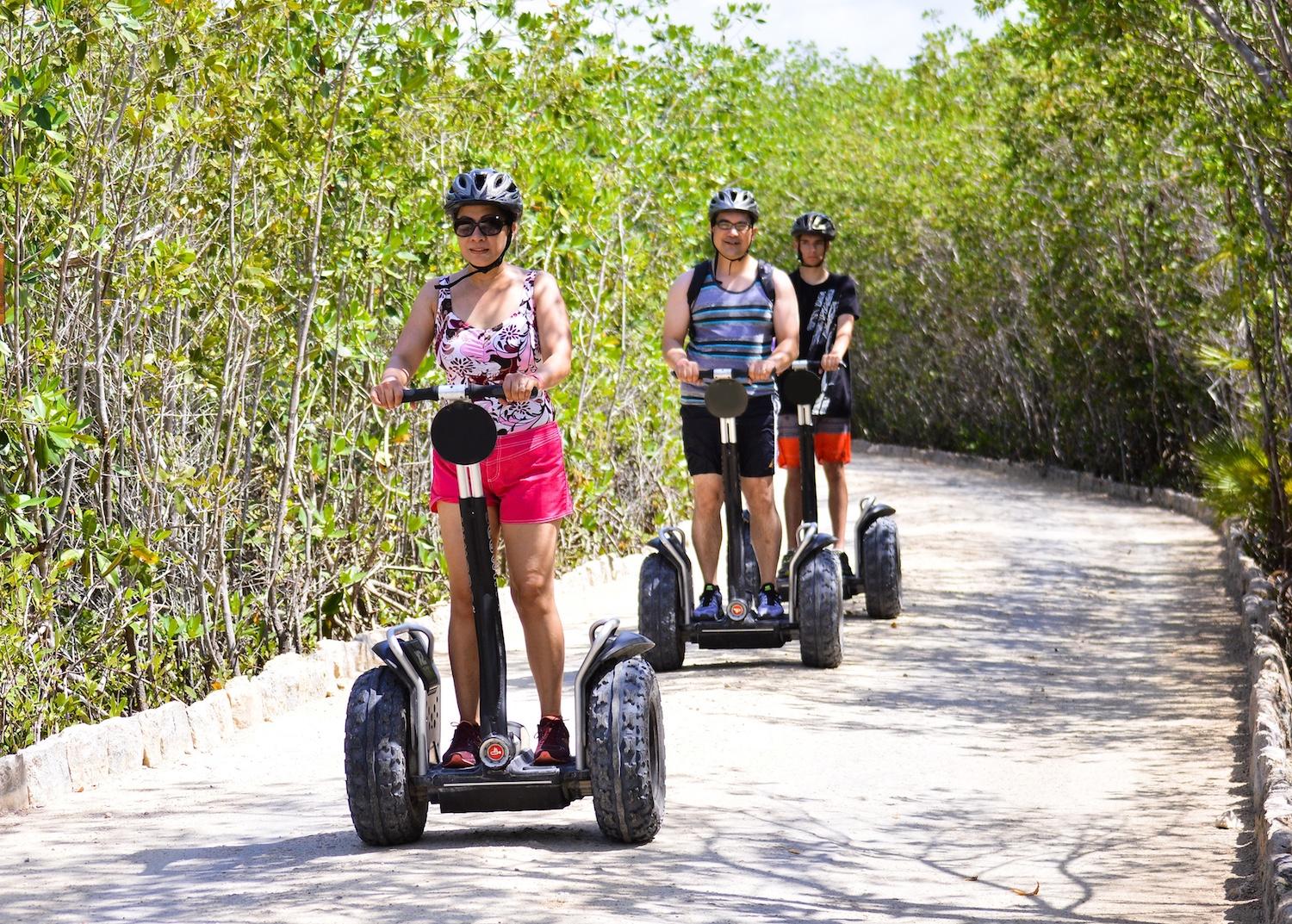 Article continues below advertisement
"Ethos Farm is the ultimate expression of [our] commitment to the local community and global sustainable tourism practices," Orlando Arroyo, CEO of Sunset World, the company that owns both the farm and Hacienda Tres Ríos, explains in an interview with Green Matters. "By inviting our guests to enjoy the farm firsthand, we hope to educate the next generation of travelers to demand more sustainable travel experiences that are rich with locally grown food and flowers grown by local workers in line with the traditional cultural values of the community."
Hacienda Tres Ríos
Opened in 2008, Hacienda Tres Ríos is a 273-room, all-inclusive, luxury resort. Set within a 326-acre Tres Ríos Nature Park, complete with its namesake three rivers (meaning tres ríos in Spanish), 10 ground-level cenotes (natural wells or water-filled sinkholes formed by the collapse of the surface limestone), and revived mangrove forest and jungle, and held up as a model of sustainable tourism development, Hacienda Tres Ríos is unlike most other resorts on the Riviera Maya.
Article continues below advertisement
All things considered, sustainability at Hacienda Tres Ríos is an integral part of its architecture and operations. The whole resort is built on 400 pilings that do not impede the natural flow of water through the site, which is an important, revitalized mangrove habitat. The water used in the hotel comes from desalination plants, leaving the delicate underground systems intact. Air-conditioning, water-heating, and solar systems are interconnected and extremely efficient. And pretty much everything is taken into consideration by a multifaceted program of environmental administration and management, including energy conservation systems in rooms and common areas, waste separation, recycling, and habitat monitoring and protections.
Article continues below advertisement
There is also a plant nursery within the borders of the nature park. It has been used primarily as a nurturing and staging area for hundreds of thousands of mangrove and jungle plants used in reforesting conservation areas and hurricane-damaged zones, as well as to produce threatened or endangered regional palms.
Article continues below advertisement
Ethos "Farm in the Jungle" 
In parallel with all this is Ethos, "Farm in the Jungle," a 3,700-acre site set aside for farm production in a jungle/agricultural area not far from Cancun. At first, Ethos was intended to supply the fresh, sustainably raised fruits, vegetables, honey, and flowers to the six-resort family of which Hacienda Tres Ríos is a part; however, the lunch tours are part of a push to open it to visitors.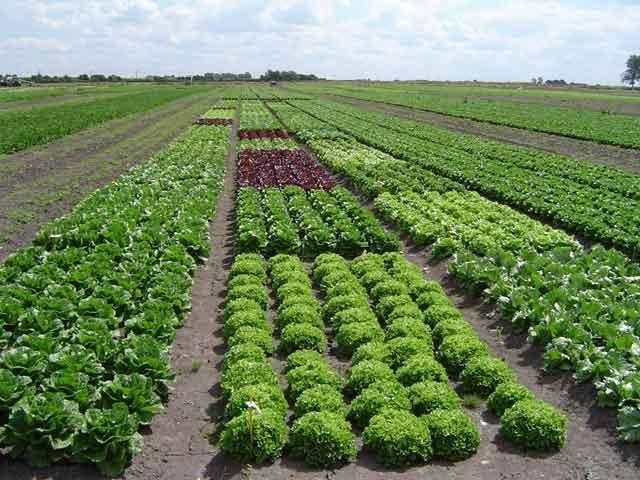 Article continues below advertisement
Ethos was founded around notions of respect and care for the environment. In keeping with that, only 25 percent of the farm's acreage is slated for agricultural use, conserving the rest. Power is sourced solely from renewable energy, including solar panels and gases collected from compost biodigesters. No gas-powered vehicles are allowed on the property; electric transport, such as Segways, is used instead.
To grow healthy and organic produce, they use a mix of revived ancient Mayan agricultural practices and innovative organic farming techniques like drip irrigation, sprinkler systems, hydroponics, aquaponics, and biological (non-chemical) fertilizers generated by anaerobic digestion, all complemented by a reliance on local labor trained in cutting-edge practices.
Today, Ethos is a unique sustainable project in Mexico that could one day be the norm for global sustainable development.