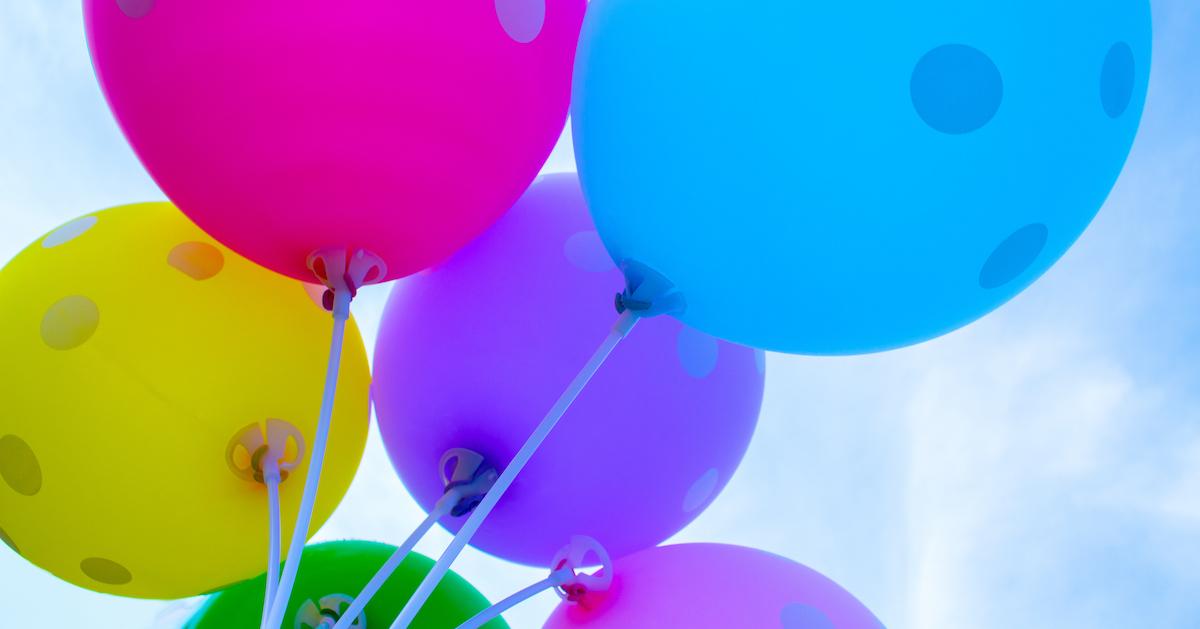 England to Announce Ban on Single-Use Plastic Balloon Sticks, Cutlery, and More
A new single-use plastic ban is about to be enacted in England, in an effort to reduce pollution across the U.K.
For years, the U.K. has been expanding on its zero-waste laws, prohibiting the use of various kinds of disposable plastic. In fact, the country's ban on single-use plastic bags has been incredible effective.
Now, a new single-use plastic ban is about to be enacted in England, in an effort to reduce pollution, namely in rivers and oceans.
Article continues below advertisement
The U.K. will ban more forms of single-use plastic across England.
As reported by The Financial Times, Thérèse Coffey, the U.K. Secretary of State for Environment, Food and Rural Affairs, will soon reveal a plan to transition the U.K. away from a variety of single-use plastic items.
The items that will be banned under the impending announcement include: plastic cutlery, plastic plates, polystyrene cups, and plastic balloon sticks.
Coffey also intends to encourage those who distribute these items to replace them with biodegradable alternatives in the near future, as per The Financial Times. Wales and Scotland have already enacted similar bans on these items, so it's about time that England follows suit.
Article continues below advertisement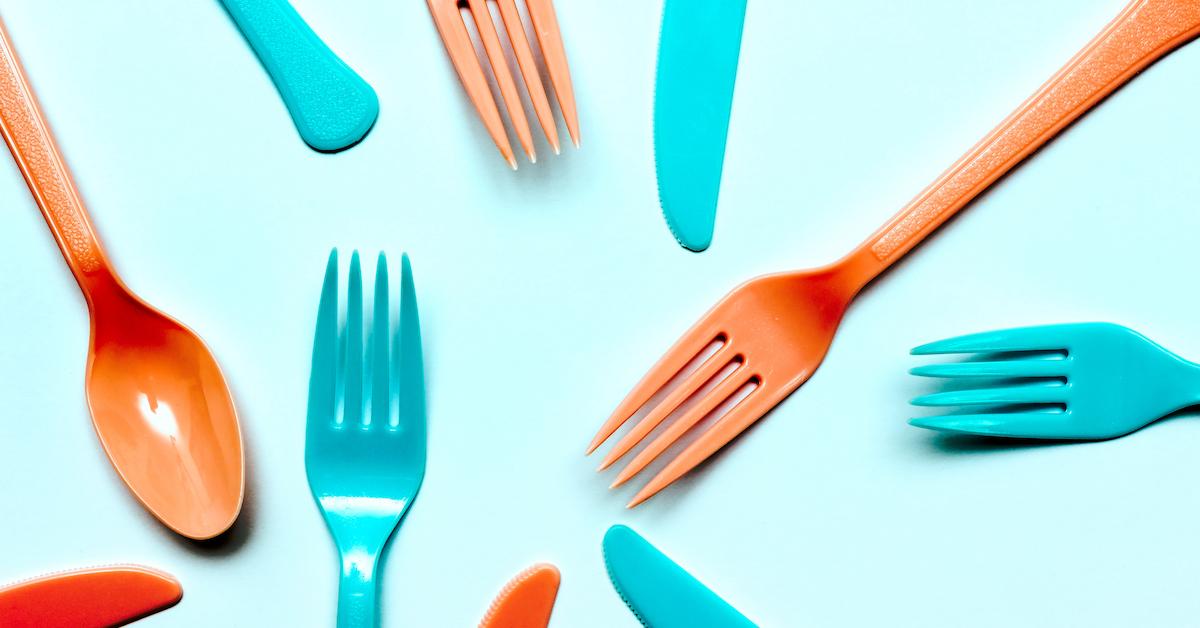 "We are determined to go further and faster to reduce, reuse, and recycle more of our resources in order to transform our waste industry and deliver on our commitments in the ambitious 25-year environment plan," a spokesperson for the Department for Environment Food and Rural Affairs (Defra) stated, as per The Guardian.
Article continues below advertisement
"Cutting our reliance on single-use plastics is crucial," the statement continued. "Having already banned single-use straws, stirrers, and cotton buds and ended the sale of billions of single-use bags with our plastic bag charge, we will be responding soon to a consultation on further bans of plastic plates, cutlery, balloon sticks, and expanded and extruded polystyrene cups."
When will England ban plastic utensils, dishes, balloon sticks, and polystyrene cups?
As neither Coffey nor Defra have officially announced these plans yet, we do not have detailed information regarding when or how England will implement the new ban.
Article continues below advertisement
But no matter the timeline, this ban holds a lot of potential to make a significant difference in fighting plastic pollution in England. As The Financial Times noted, in England every year, over 4 billion pieces of single-use plastic cutlery and over 1 billion single-use plastic plates are used — most of which end up being thrown away, winding up in landfills or as litter.
Plus, having governments force businesses and other entities to make these changes has much more impact than individuals choosing not to use-single use plastic — though of course, individual action can make a difference, too.
Article continues below advertisement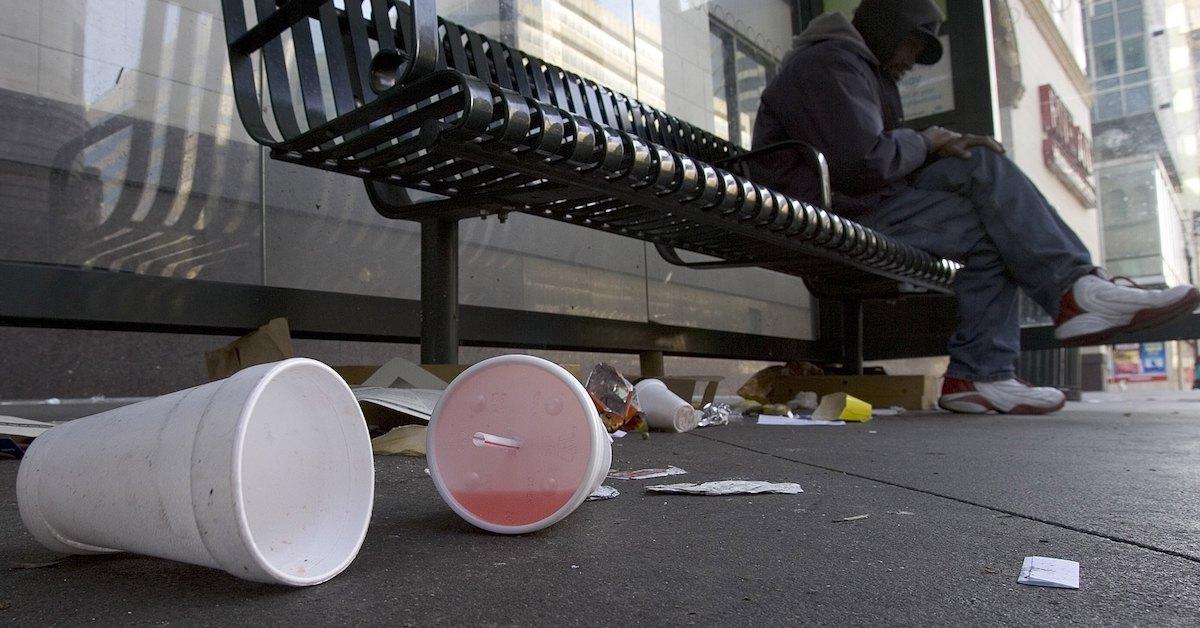 England has also banned several other types of single-use plastic.
This is not the first single-use plastic ban in England or the U.K. In 2015, England ordered all businesses across the country to start charging a 5-pence fee for single-use plastic bags. The rule has been incredibly effective nationwide. When comparing the year between April 2017 and April 2018 to the year between April 2018 and April 2019, there was a 37 percent decrease in sales of these bags nationwide, as per Defra.
And when comparing the same time frames for England's seven largest grocery chains, Defra found that sales of plastic bags went down by 90 percent.
Additionally, in October 2018, England announced plans to ban plastic straws, plastic stirrers, and plastic-stemmed cotton swabs, aka Q-tips. The ban finally went into effect on Oct. 1, 2020, with exceptions regarding plastic straws for those who need them to drink.