A Shuttered St. Croix Oil Refinery Is Currently at Risk of Exploding
A St. Croix oil refinery, called Limetree Bay, closed in 2021. But chemical releases continued sickening locals, and it's now at risk of explosion.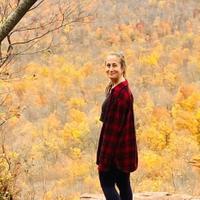 Even after a fuel refinery has been shut down, it can still pose a serious risk to both nearby communities and ecosystems alike.
Limetree Bay in St. Croix, for example, once produced more than 600,000 barrels of oil daily. It was put out of business in 2021, due to environmental hazards and financial problems. But a recent inspection deemed it at risk of exploding, leaving those nearby in a frenzy.
Article continues below advertisement
"During the Inspection, significant corrosion was observed on Facility equipment," the EPA wrote in a letter, dated Oct. 13, 2022. "In addition to the corrosion and condition of equipment, other significant issues were identified during the inspection, including the lack of documentation of inspection and maintenance of equipment, and failure to have complete process safety documentation. Further, since the Inspection, plans for sale of the ammonia at the facility have come to EPA's attention."
"Given the hazards posed by the condition of the equipment, if we are not able to quickly agree on a cooperative approach, EPA will evaluate its options, including but not limited to the unilateral issuance of an administrative order or other actions to address hazards posed by conditions at the facility," the agency continued.
Article continues below advertisement
The EPA worries equipment corrosion at Limetree Bay could lead to a fire or explosion.
Thanks to equipment corrosion and toxic chemical releases at the defunct Limetree Bay oil refinery, a fire or explosion is possible.
Per Reuters, this was announced on Tuesday, Oct. 25 based on the results from an inspection last month, prompted by a fire that burned for two weeks in August 2022. Corrosion was found on process valves, flanges, pipes, nuts, bolts, and pressure relief devices, while many of the gaskets were in bad condition. Ammonia may also put employees and the public at risk.
Article continues below advertisement
The refinery is in violation of the Clean Air Act. Independent third-party certified inspectors are to review the equipment, and Port Hamilton Refining plans to work with the EPA to restart sometime next year, if they are financially able to.
Before it closed, $4.1 billion had been invested in reviving the refinery. It was shut down by the EPA in May 2021 for releasing toxic chemicals, and it was sold to West Indies Petroleum and Port Hamilton Refining and Transportation.
In order to reopen, the owners will have to negotiate with the U.S. Department of Justice (DOJ). They will also have to pay several millions of dollars for updated equipment, that would mitigate the pollution issue.
If something isn't done soon, however, another much larger fire may break out — or an explosion could take place, thanks to the many flammable and combustible chemicals it's consistently releasing into the air.
Article continues below advertisement
Limetree Bay's roots are intwined with environmental racism.
Hess oil brought Limetree Bay to St. Croix in 1966, promising economic prosperity in a largely poor, BIPOC region. It took over farmland, started producing upwards of 650,000 barrels of oil daily, and became one of the biggest global oil producers.
Hess partnered with the Venezuelan government and South American refinery, Hovensa, in 1998, operating in tandem until 2012. It shut down and was fined by the EPA for violating air pollution restrictions.
Article continues below advertisement
For a few years it went dormant, and tried to reopen in 2021, before it was shut down again later that same year. Looking back, residents feel they were taken advantage of.
"There were a lot of people who wanted the jobs and the boost to the economy," Jennifer Valiulis, executive director of St. Croix Environmental Association (SEA) stated, per the NRDC.
"But once the refinery started operating again and there was accident after accident after accident, the conversation shifted toward 'This isn't worth it, we'll figure something else out,'" she continued.
Hopefully the mess will be cleaned up soon, because until it is, it will continue posing a risk to wildlife and communities alike.