Chevron's Latest Greenwashing Scandal Labeled a Cancerous Fuel Alternative as "Biofuel"
Although biofuel is generally a greener alternative to gas or oil, Chevron's latest scandal involves labeling a cancer-causing fuel as "biofuel."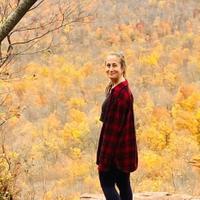 Article continues below advertisement
Former EPA employee, Maria Doa, was absolutely floored by the results from these findings, stating she couldn't believe emissions associated with such a high cancer risk could be released into a community.
"EPA should not allow these risks in Pascagoula or anywhere," she told ProPublica, which was responsible for outing the company for this shocking act of environmental injustice. "The only requirement seems to be just to use the chemicals as fuel and have the workers wear gloves."
Actor and environmental activist, Mark Ruffalo took to Twitter to express his disbelief regarding the latest findings, as well.
"This is totally insane. They are essentially burning plastic and calling it a 'biofuel,'" the 13 Going on 30 actor wrote on Thursday, Feb. 23, following the release of the findings. "It's just fuel in another form. One out of four people who breathes in this poison will get cancer."
Article continues below advertisement
Chevron lied to the community of Pascagoula with a cancer-causing "biofuel."
Although Chevron's "biofuel" plant in Pascagoula had not yet commenced operations, it turns out it's expected to put the surrounding community — which is predominantly low-income and Black — at an obscenely high risk of getting cancer.
Though most biofuel comes from burning organic materials, as per ProPublica, the company's Pascagoula plant will be producing jet fuel from plastic waste. Evidently, the EPA recently started signing off on fuels derived from plastic waste.
Article continues below advertisement
Agency records regarding Chevron's product show that emissions from producing the "biofuel" will put put one in four exposed people at risk of getting cancer.
"That kind of risk is obscene," Linda Birnbaum, former head of the National Institute of Environmental Health Sciences, stated via ProPublica. "You can't let that get out." That risk is 250,000 times higher than what's normally approved, and while the EPA usually creates solutions to minimize associated risks, it hasn't in this case.
Meanwhile, Chevron denies it did anything wrong — despite the fact the company signed records that confirm the information.
"It is incorrect to say there is a one-in-four cancer risk from smokestack emissions. I urge you avoid suggesting otherwise," Chevron spokesperson Ross Allen wrote in an email to ProPublica. "We do take care of our communities, our workers and the environment generally... This is job one for Chevron."
Article continues below advertisement
This is yet another example of environmental racism and environmental injustice.
Although this news is incredibly disheartening, it unfortunately come as much of a surprise.
As previously mentioned, Pascagoula, Miss. is a mostly BIPOC, poverty-stricken community. And sadly, large corporations — as well as the government — are often willing to subject non-white and less wealthy neighborhoods to money-generating projects, regardless of the associated health risks. This is a common and incredibly corrupt practice called environmental redlining.
That said, hopefully the release of this news will make the EPA and local government realize that going through this project would be a huge mistake and an unforgettable act of injustice.