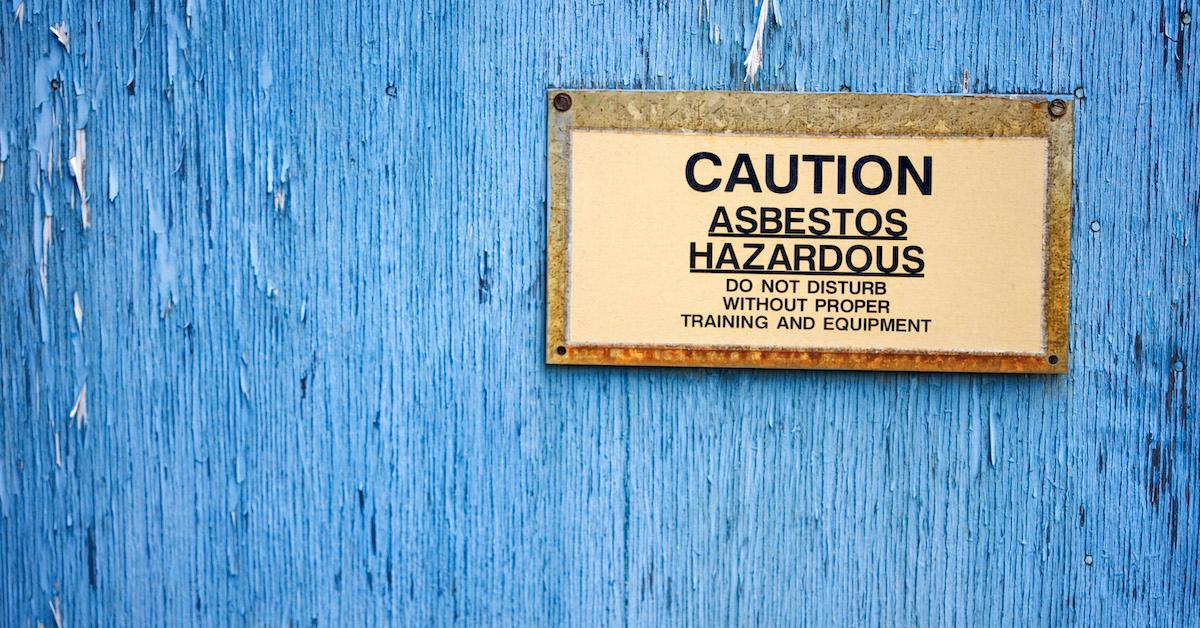 Asbestos Is Still Used in the U.S. Today — but the EPA Finally Proposes a Total Ban
The EPA is finally making moves to enact a complete asbestos ban in the U.S.
Though it's been well-documented that asbestos exposure can be highly toxic, the U.S. government has still yet to completely outlaw the carcinogenic mineral. And now, more than 100 years after asbestos first killed someone, the EPA is finally making moves to enact a (near) complete asbestos ban in the U.S.
Article continues below advertisement
If this new regulation becomes law, it would do so much to protect public health in the country. Keep reading to learn more about asbestos, and the details of this proposed ban.
What is asbestos? It has been known to cause cancer.
Article continues below advertisement
When materials containing asbestos are disrupted, asbestos particles are emitted into the air, and those who breathe them in could be in danger, as per the EPA. Exposure to asbestos dust has been proven to cause cancers including mesothelioma and lung cancer, according to the Mesothelioma Center.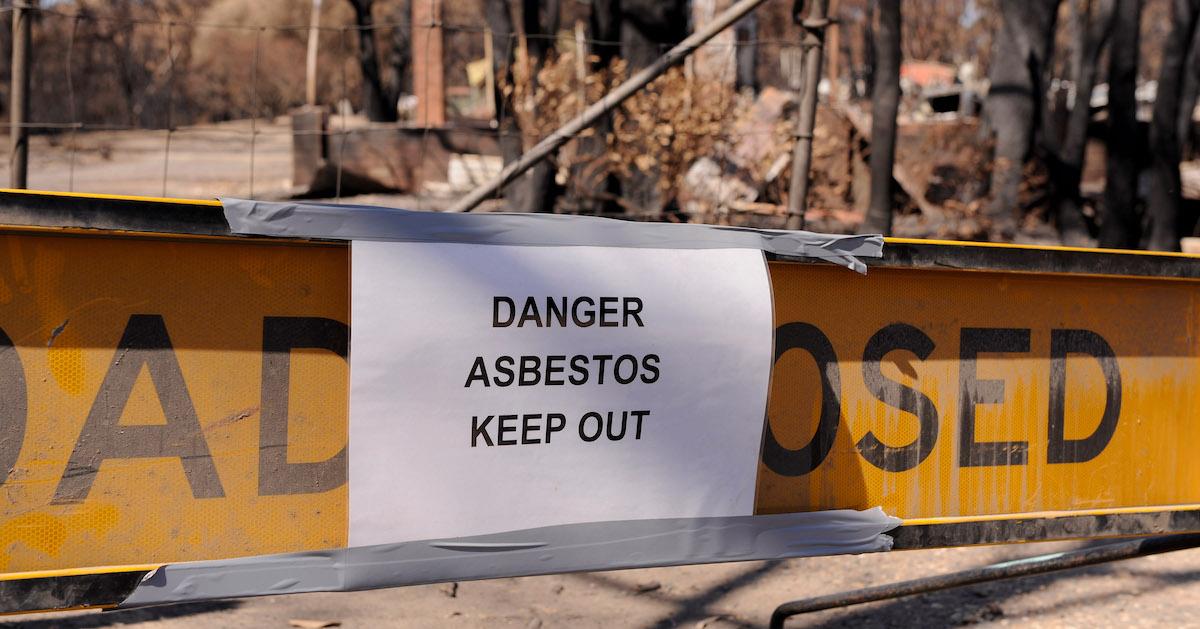 Article continues below advertisement
The EPA's asbestos ban would make a huge difference for public health.
Though the government has regulated the use of asbestos over the past few decades, an absolute ban has been no more than a dream — until now.
On Tuesday, April 5, the EPA announced a proposal to ban the use of chrysotile asbestos, the single form of asbestos that is still used in the U.S. today. This form of asbestos is not made in the U.S., but only imported into the country.
This imported chrysotile asbestos is currently used only in the chlor-alkali industry, to make products such as vehicle friction goods (such as brakes and brake blocks), sheet gaskets, and asbestos diaphragms.
"Today, we're taking an important step forward to protect public health and finally put an end to the use of dangerous asbestos in the United States," EPA Administrator Michael S. Regan said in a statement.
Article continues below advertisement
"This historic proposed ban would protect the American people from exposure to chrysotile asbestos, a known carcinogen, and demonstrates significant progress in our work to implement the TSCA law and take bold, long-overdue actions to protect those most vulnerable among us," Regan added.
Article continues below advertisement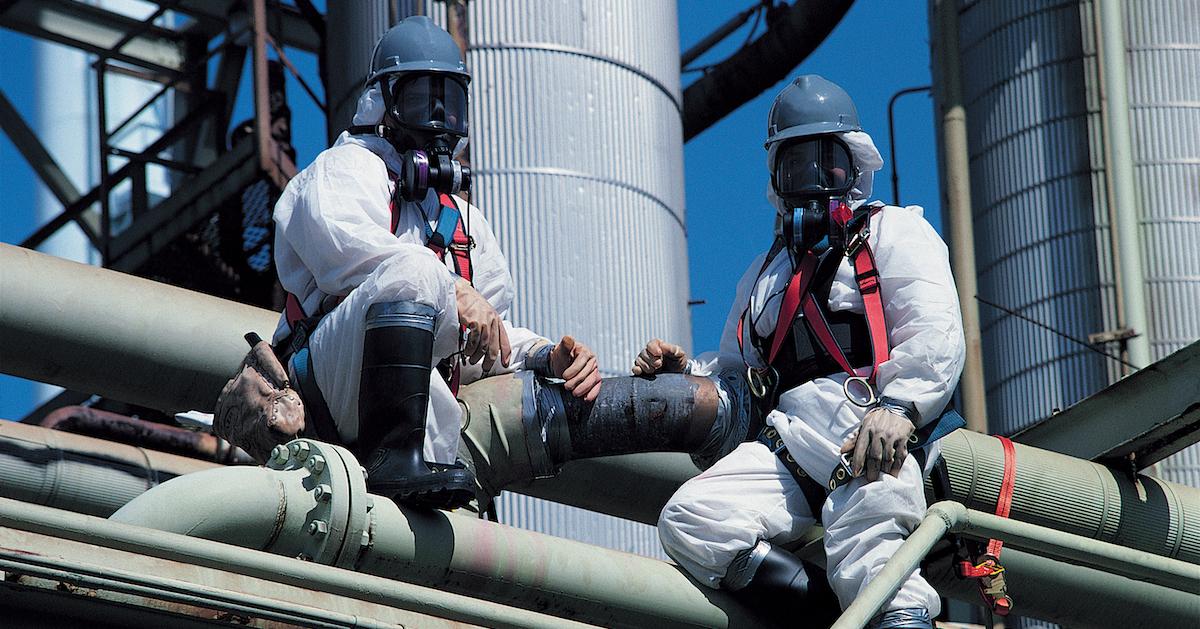 Why hasn't the U.S. banned asbestos yet?
It's about time that the U.S. finally bans asbestos once and for all. According to Asbestos Nation, 55 countries around the world have totally banned asbestos — but notably, major powers including Brazil, Canada, China, India, Russia, and of course the U.S., have yet to follow suit.
Article continues below advertisement
So why has it taken so long for the U.S. government to get to this point? The EPA states that "Chlor-alkali chemicals are used in sectors important to the national economy." Essentially, asbestos is helping major industries (like the automotive industry) make money.
Another reason the EPA gives is that chlor-alkali chemicals are used in drinking water treatment processes in certain areas, which helps keep water safe; however, there are plenty of asbestos-free diaphragms that can be used instead — in fact, they are already being used in nearly half of the U.S.'s chlor-alkali production. So there's really no reason to keep using asbestos in this sector.
Plus, chlor-alkali production is a highly energy-intensive and polluting operation. Regan stated on The Daily Show with Trevor Noah that everything he does at the EPA "is through the lens of environmental justice," and removing asbestos from these operations could reduce air pollution, benefiting the communities surrounding these plants.
Green Matters' new book, Green Living, is the perfect guide to living an eco-friendly lifestyle for people at every stage of the process. You can order Green Living here.