32 Beached Whales Saved, Out of Hundreds That Beached Along Tasmanian Coast (Updated)
Wildlife experts are absolutely devastated, after more than 200 pilot whales beached themselves along the Australian coast of Tasmania.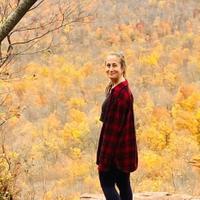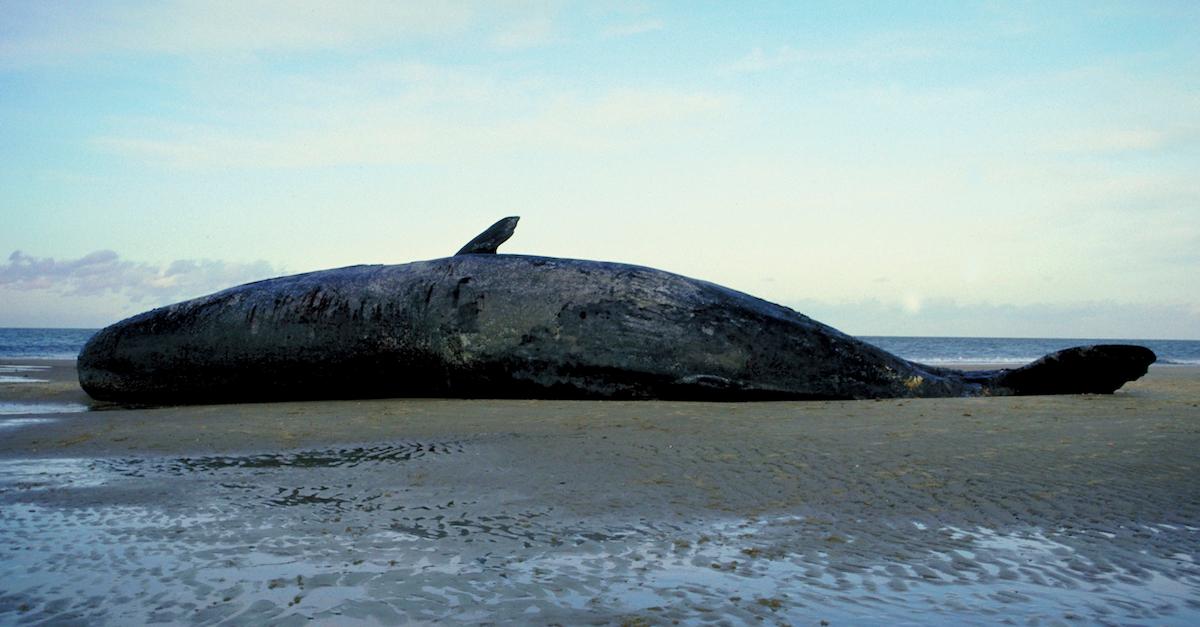 UPDATE, Sept. 23, 2022, 9:41 a.m. ET: A day after more than 200 beached whales were discovered on the Australian coast of Tasmania, 35 were discovered to have survived the following morning, and 32 were successfully refloated, rescued, and released.
"We still have three alive on the far northern end of Ocean Beach," Tasmania Parks and Wildlife Service manager Brendon Clark told NPR, "... But because of access restrictions, predominantly tidal influences, we just haven't been able to access those three animals safely today."
Article continues below advertisement
PREVIOUSLY, Sept. 21, 2022: On Wednesday, Sept. 21, residents of Tasmania were absolutely devastated to find hundreds of beached pilot whales. The Tasmania Parks and Wildlife Service is in the process of deploying rescue efforts, to relocate those unfortunately stranded on beaches and sand banks. And though about 50 percent of the whales in question have unfortunately died as a result of the beaching, some are still reportedly alive.
But why have so many whales in Australia beached themselves?
The general manager of the West Coast Council, David Midson, is encouraging beachgoers and local residents to steer clear of the beached whales. As previously mentioned, many of them are deceased — but interfering with even the animal's dead bodies is considered to be a criminal offense.
"Whales are a protected species, even once deceased, and it is an offense to interfere with a carcass," the environmental department stated via NPR.
Article continues below advertisement
Griffith University marine scientist, Olaf Meynecke, also speculated via NPR this phenomenon could be due to warming ocean temperatures and changing ocean currents altering whales' food sources.
"They will be going to different areas and searching for different food sources," Meynecke said. "When they do this, they are not in the best physical condition because they might be starving so this can lead them to take more risks and maybe go closer to shore."
Article continues below advertisement
Why are Tasmanian whales beaching en masse?
It's estimated that a pod of at least 230 pilot whales are currently stranded along the west coast of King Island, which is within the Australian state of Tasmania. The strandings, which have effectively been described as "a massive event," are predominantly taking place along sand banks, as well as coastlines of Macquarie Harbor's Ocean Beach, according to NBC News. Now, The Marine Conservation Program is focused on using whale rescue gear to free them.
Per The BBC, the rescue operation is "complex" because of the island's rural location. But locals are blanketing the whales and splashing them with water to keep them alive — even though they aren't really supposed to be doing so. Marine conservation experts will also try to refloat the live ones, while the others will be removed from the beach.
It's unclear why these mass strandings are happening — this comes only two days after 14 dead sperm whales were discovered along the same island.
Article continues below advertisement
Wildlife scientist Vanessa Pirotta explained via The BBC it could have been a "misnavigation" from a misguided leader, or it may be a result of rising water temperatures, or predators in the area.
Because Tasmania is considered a hot spot for beachings, however, some also think the island's mass could create navigational errors for echolocating animals like whales — but the reason why these beachings are happening hasn't been confirmed as of publication.
Article continues below advertisement
Why do whales generally beach?
There are a number of reasons why a whale might beach. As previously mentioned, it most often happens if a whale is sick or disoriented. Sometimes boats and other nautical vehicles can mess with echolocation, and evidently, so can large islands such as that of Tasmania.
A food shortage, as well as changes in the water temperature, or other issues with the water can also throw whales off.
Regardless of what the reason is, we hope as many pilot whales are saved from this disaster as possible.
This article has been updated.