Why Are Blue Whales Endangered? How the Biggest Animal on the Planet Could Become Extinct
Why are blue whales endangered? Vessel strikes, fishing gear, pollution, and habitat loss have all contributed to the endangerment of blue whales.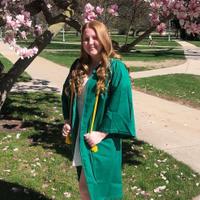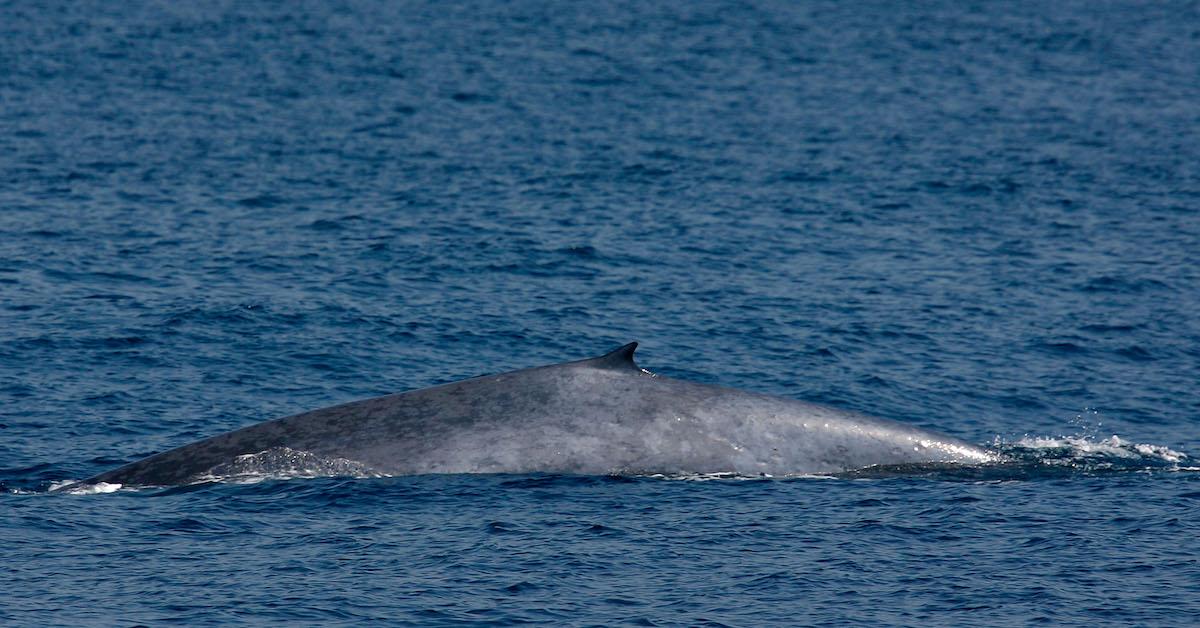 Currently, the blue whale is listed as endangered by the International Union for Conservation of Nature (IUCN). Why are blue whales endangered when they are the biggest animal on the planet?
Sadly, despite this fact, they aren't immune to the threats created by humans. Keep reading to learn more about the different threats to blue whales and what we can do about them.
Article continues below advertisement
Vessel strikes can hurt blue whales.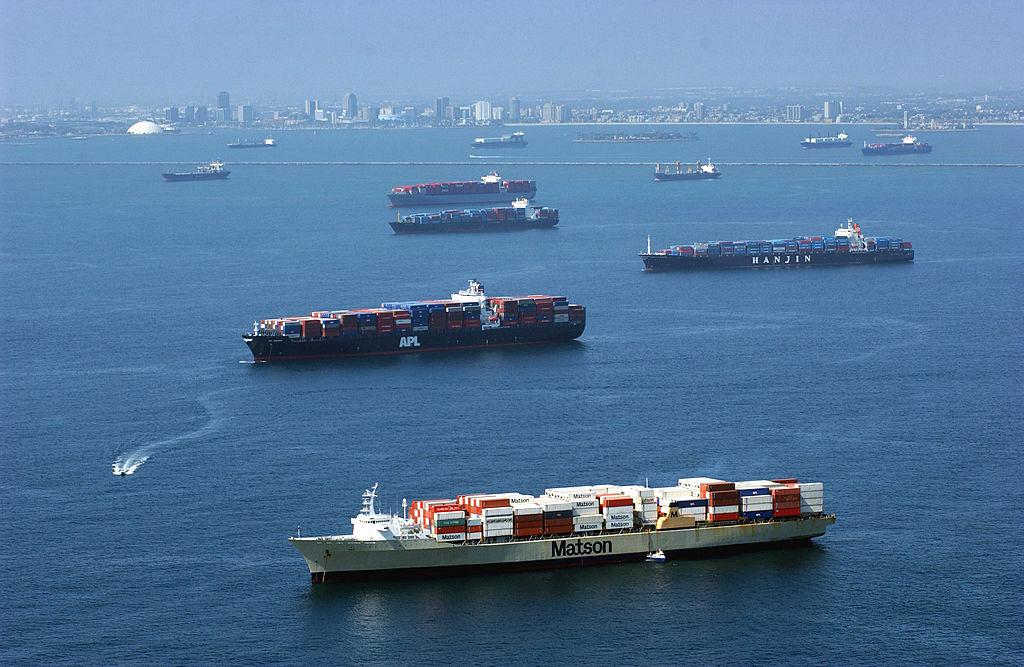 The pressure to deliver things quickly and for a low cost causes these vessels to travel at high speeds, according to the World Wildlife Fund (WWF). Making positive changes such as using tools to reduce the chances of harming blue whales are seen as too expensive or inconvenient — they also might not even be aware of possible actions.
Article continues below advertisement
Ocean noise — sounds created by human activities — can interfere with a whale's ability to navigate their surroundings and communicate with other whales, explained the WWF. This noise also contributes to a blue whale's risk of being hurt by a vessel.
Blue whales can get tangled up in fishing gear.
Ghost gear — discarded or lost fishing gear in the ocean — is responsible for harming and killing endless marine life, including blue whales, according to NOAA. These nets can trap and entangle animals, smother habitats, and interfere with navigation.
Article continues below advertisement
Blue whales can become entangled or anchored because of ghost gear. "Whales may drag the attached gear for long distances, ultimately resulting in fatigue, compromised feeding ability, or severe injury, which may lead to reduced reproductive success and death," NOAA explained.
This type of debris severely impacts the marine environment.
Pollution and habitat degradation are also big issues.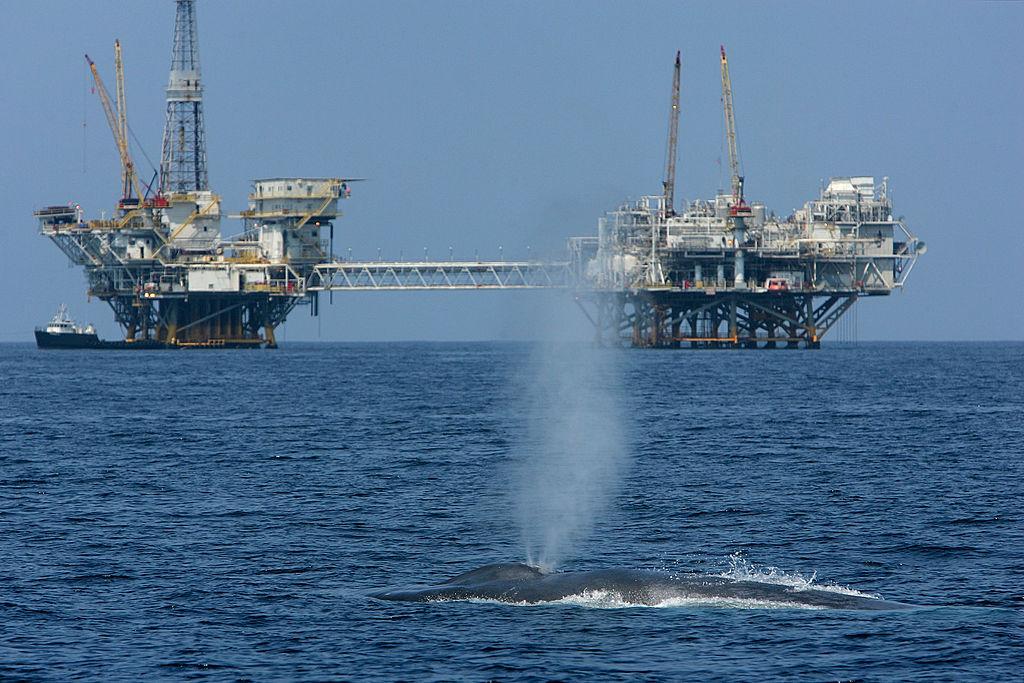 Plastic pollution can harm marine wildlife in a variety of ways — ghost gear is also considered a part of the pollution problem. Many animals accidentally consume plastic, which can block their breathing passages and stomachs, according to WWF.
Toxic chemicals and oil spills contribute to habitat degradation as well. These things can cause contamination in marine life and pollute the water.
Article continues below advertisement
What can we do to help blue whales?
When it comes to vessel strikes and ghost gear, there are a few things we can do. According to NOAA, keeping our distance, reporting injured or distressed marine life, and reducing vessel speeds are all actions we can take to help blue whales.
It's important to always remain far away when viewing marine life. Even though seeing animals like whales up close is cool, it's not cool to disturb someone in their natural habitat or to bother them in any way.
If you happen to see a whale in distress, sick, injured, entangled, or stranded, let a scientist or professional know. You might want to help in some way, but a professional will know the appropriate actions to take, NOAA explained. It can also be dangerous to approach a wild animal, even if the animal is seemingly unable to harm you.
Article continues below advertisement
As mentioned earlier, vessels strikes play a major role in the endangerment of blue whales. To help decrease this risk, these few things can help: Be aware of whale habitats, reduce your speed, keep a lookout, stay far away from a whale if you encounter one, and stop immediately if a whale comes within 100 feet of your vessel.
Helping habitat degradation can be something as simple as participating in or facilitating beach cleanups. You can also support policies that will help fight against climate change and protect our oceans.
Learning as much as you can about endangered blue whales and sharing that information with others can be helpful too — getting as many people as involved as possible can make a big difference!