Migratory Monarch Butterflies Have Been Declared As Endangered (Updated)
Are monarch butterflies endangered? The beloved orange and black beauties aren't protected federally, but their numbers are still plummeting.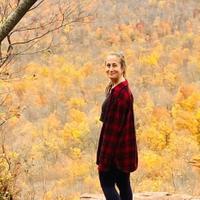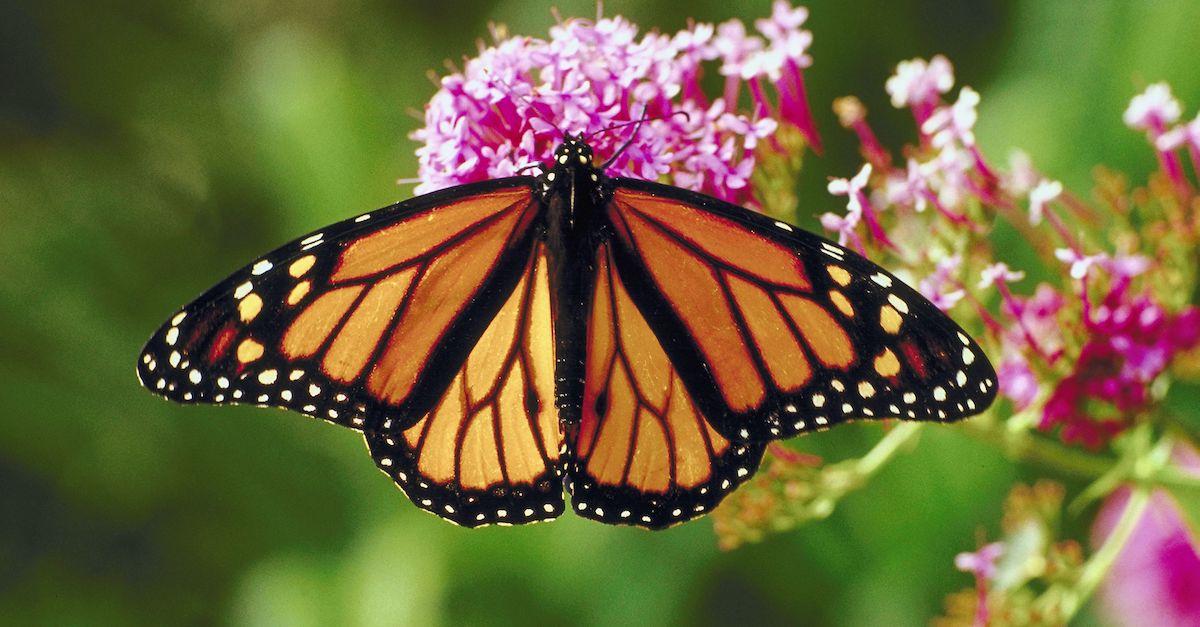 UPDATE, Thursday, July 21, 2022, 1:21 p.m. ET: The International Union for Conservation of Nature has just officially classified the migratory monarch butterfly as Endangered, adding it to the IUCN Red List of Threatened Species.
According to the IUCN, the climate crisis has been a key factor in the decline of the migratory monarch butterfly, due to factors such as droughts, wildfires, high temperatures, and other severe weather.
Article continues below advertisement
The IUCN notes that the migratory monarch butterfly is a subspecies of the monarch butterfly; globally, the monarch butterfly is categorized as "Least Concern," which is three steps away from Endangered.
PREVIOUSLY, as published Dec. 23, 2022: Aside from excessive patriotism, collegiate sports, and apple pie, an indisputable American staple is the monarch butterfly — the garden-dwelling creature represents a pivotal part of North American wildlife, and often tends to be the focal point of elementary school classroom projects. But sadly, that may not be the case for much longer.
Although the monarch's numbers have continuously plummeted over the last few decades, the government announced earlier this month the species would not be federally protected by the Endangered Species Act in the year 2021. So, are monarch butterflies actually endangered at all? Keep reading for more on the injustice behind their lack of federal protection next year.
Article continues below advertisement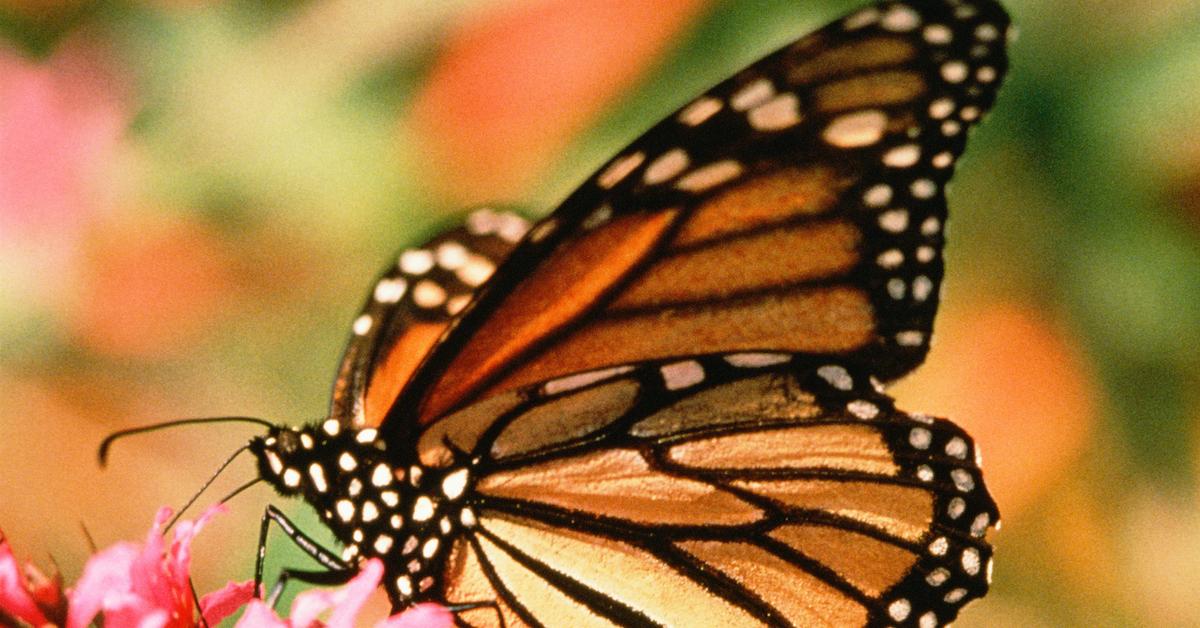 Are monarch butterflies endangered? Behind their population drop:
Monarch butterflies were once a common sight to see, but now, unfortunately, they're a total rarity. In March 2017, according to Biological Diversity, a species count showed their numbers in Mexico's mountain forests, where they essentially go to hibernate, had decreased by 27 percent from the year before, and by upwards of 80 percent since the '90s. In 2020, their numbers dropped by 53 percent from the previous year.
Article continues below advertisement
Experts believe the monarch's numbers have decreased drastically due to pesticides, land development, deforestation, and climate change. The U.S. monarch is born in the midwestern "Corn Belt" on milkweed plants, which have been completely ravaged by Roundup, a glyphosate-based herbicide used widely in agriculture. Erratic weather conditions also demolish the monarch's population along their annual migration from the U.S. and Canada to Mexico.
National Geographic defines an endangered species as "a type of organism that is threatened by extinction. Species become endangered for two main reasons: loss of habitat and loss of genetic variation," noting that a species is considered to be endangered when its population has dropped by 50 to 70 percent over the course of a decade. So, since monarchs fit the bill, why aren't they considered endangered?
Article continues below advertisement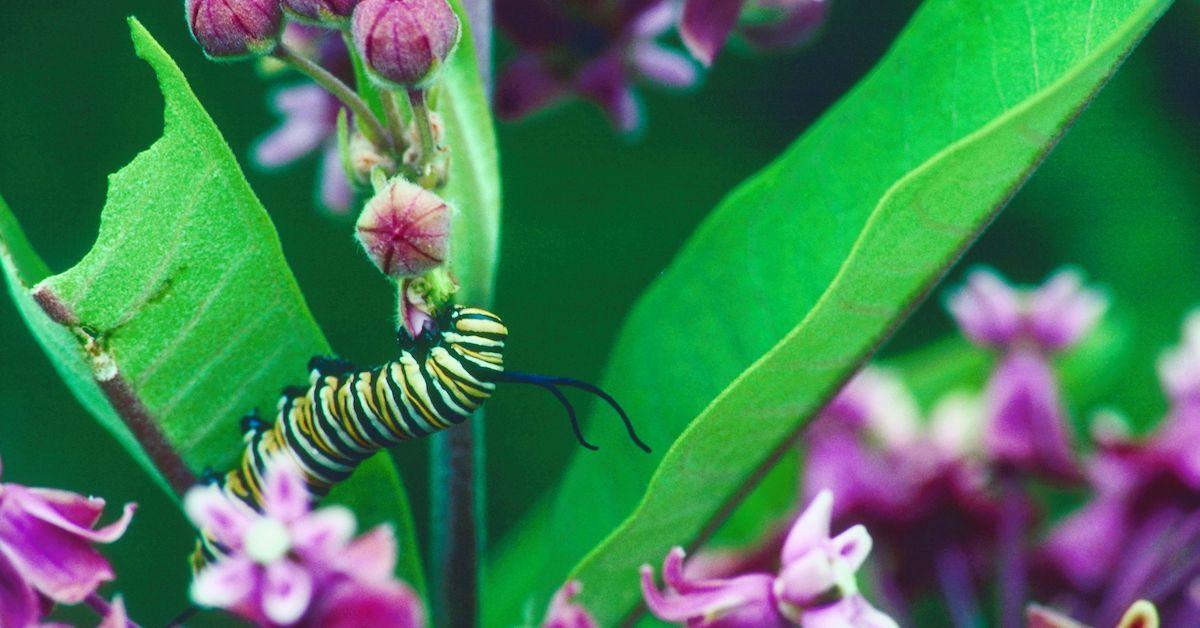 Why isn't the government protecting monarch butterflies as an endangered species?
Despite the monarch's plummeting population, the government isn't recognizing it as an "endangered species" that requires federal protection. On Dec. 15, 2020, as per Treehugger, the U.S. Fish and Wildlife Service announced that monarchs wouldn't be protected by the Endangered Species Act in 2021, as 161 other species are of "higher priority." The agency noted that aid is "warranted but precluded," and that monarchs will be monitored for three years, before they are deemed "threatened" or "endangered" in 2024.
Article continues below advertisement
"While the conservation efforts to date have been incredible, with a broad coalition of people volunteering to plant milkweed and restore habitat, they are unfortunately only a drop in the bucket of what's needed to recover monarch populations," Sarina Jepsen, director of Endangered Species and Aquatic Programs at The Xerces Society, told Treehugger.
"Unfortunately, the western population of monarchs has plummeted, and may disappear completely before 2024."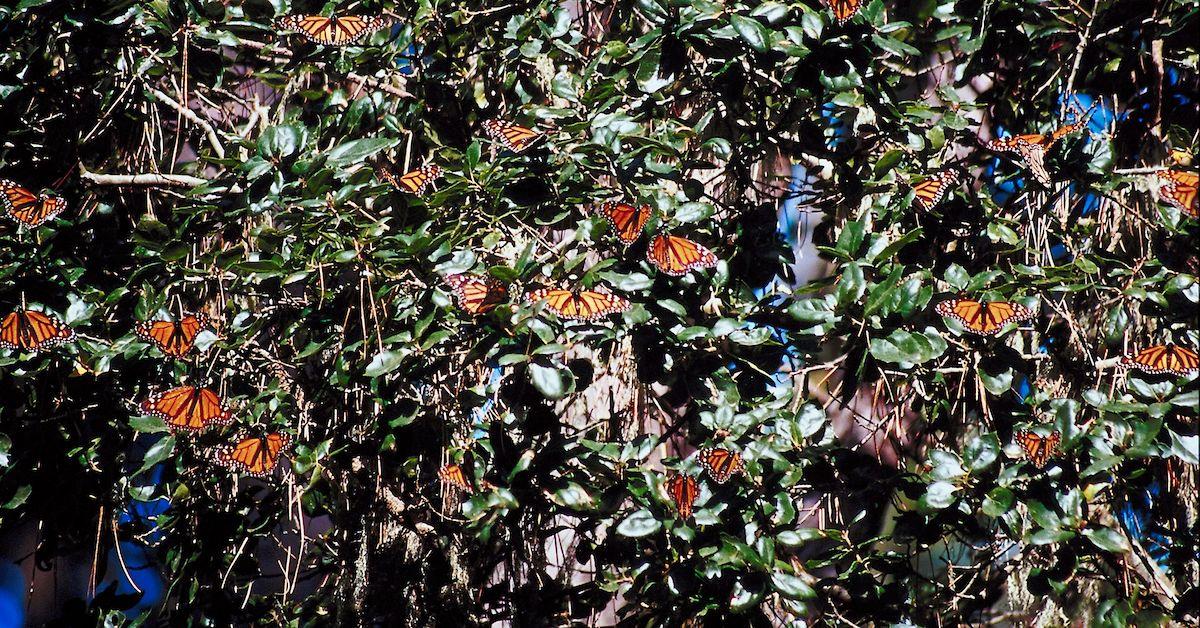 Article continues below advertisement
How can you help the monarch butterfly?
Although the government is taking no action whatsoever to help the monarch butterflies in their time of need, there are a few things you can do on your own. If you're a teacher, the Save Our Monarchs Pollinator Garden Program enables classrooms to create their own outdoor monarch habitats. The organization also has a donation program, and so does the Environmental Defense Fund (EDF).
If you aren't a teacher and don't have extra cash to donate, monarch expert Karen Oberhauser gave Treehugger readers exclusive tips on how to do your part.
"Provide as much habitat as possible. Replace lawns at homes, schools, churches, and business places with native plants, including nectar sources and milkweed. Work to increase the value of habitat at nature centers and other protected areas. When possible, replace marginal agricultural land with native habitat," she said.
Article continues below advertisement
Monarchs are a staple of North American wildlife — it's important to do everything we can to help, especially when the government won't.