Climate Change Is Spooky — Opt for an Eco-Themed Costume This Year
Since climate change is undeniably spooky, put on any of these environmental- or climate-themed costumes for your Halloween party this year.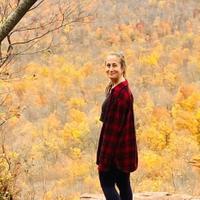 Nothing on this planet is spookier than climate change, so consider dedicating the concept of your Halloween costume this year to the environment this year! From Jane Goodall to solar panels, there are so many fun and easy ways to dress up to honor Mother Earth herself.
Just make sure to thrift, upcycle, and DIY everything you can — buying a new costume is a waste of time, materials, and money... and everyone knows a homemade costume is more interesting, anyway.
Article continues below advertisement
Jane Goodall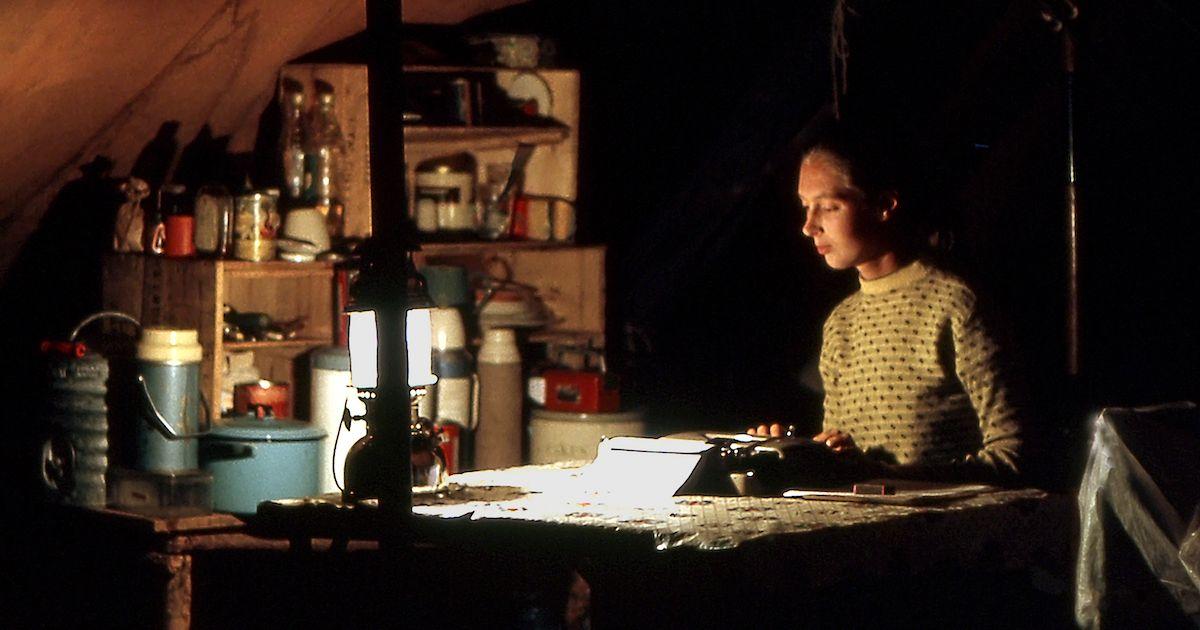 Emulate our favorite dame, ethologist, and environmentalist, Jane Goodall this spooky season — break out those khakis, pull your explorer hat and binoculars out from storage, and maybe find the chimpanzee plushie you were gifted ages ago, to become the nature queen herself. If you were able to snag a Jane Goodall Barbie doll when they were released, you can even take that along with you.
And in case you really want to play the part, you can prepare for the role with these Jane Goodall fun facts.
Smokey the Bear
Only you can prevent forest fires!
Echo the sentiments of our favorite forest ranger by fastening yourself a pair of bear ears and a little ranger hat. Maybe find yourself a flannel and some overalls to top it all off, too. Just make sure you remember to play the part of Smokey the Bear, and dole out random fire safety facts whenever possible. You'll never know who it might help, in the ongoing fight against wildfires.
Article continues below advertisement
Greta Thunberg
Anyone with long hair and a yellow rain jacket can easily dress up as our favorite Swedish climate activist, Greta Thunberg. Make a sign that says "SKOLSTREJK FOR KLIMATET" and make every toxic white man at your Halloween party feel inferior — it's part of your duty, if you choose to dress as the young environmental icon.
Article continues below advertisement
Greenzo from '30 Rock'
Every 30 Rock fan remembers David Schwimmer's episode-long cameo as Jared, aka Greenzo, who is "America's first non-judgmental, business-friendly environmental advocate." As the chairman of the infamous General Electric (GE), Jack creates the character of Greenzo as a greenwashing tactic, to profit off the environmental movement. But he doesn't anticipate just how seriously Jared would take his role as Greenzo, and things get way out of hand.
Article continues below advertisement
With a green hat, cape, leggings, shorts, yellow gloves, and a green sweatshirt with the yellow G symbol, it's a super easy costume using pieces you can easily thrift or find in your closet.
Article continues below advertisement
Recyclops from 'The Office'
On a similar note, you can also dress as Recyclops from The Office — in case you don't recall, Dwight took an office-wide recycling initiative way too far, and dressed up as the character who went from promoting recycling, to forcing it on everyone, to wanting to "destroy the planet he once loved."
Article continues below advertisement
Find a green shirt, and fasten a photo of planet Earth on the front, tie a green bandana around your neck as well as a green bandana around your head, with an eye on the front. And of course, don't forget Dwight's signature glasses.
You can totally emulate the ridiculous character without buying anything, really.
Article continues below advertisement
Captain Planet
Captain Planet is the OG eco icon — elder millennials and above will totally recognize the outfit, and you'll be commended by everyone at your party.
Find some red boots, blue leggings, and put the yellow world design on a red crop top. Top it off with some blue face paint and you'll nail it — bonus points if you dye your hair green.
Article continues below advertisement
A recycling bin
There are so many ways you can dress as a recycling bin, and we swear, it's so easy. Start out by painting a box blue, and add the recycling symbol to the front. Fasten some single-use bottles and aluminum cans to your clothes and the front of the box, and you're golden.
Article continues below advertisement
Mother Earth
Again, there are so many ways to DIY this on the cheap — whether your forté is sewing or working with paper maché you can totally find a way to emulate Mother Earth herself. We believe in you.
Article continues below advertisement
Solar panels
Solar panels are another costume you can easily pull off with paint and a cardboard box — after cutting out room for your body in a box, paint several grey boxes that are filled in with black paint. Maybe make your head look like the sun, to get the point across. You'll be the money-saving power source of everyone's dreams.