Communities Nationwide Partake in No Mow May — Does It Actually Work? (Exclusive)
Does No Mow May work? Many partake in the annual event to benefit pollinators, but we spoke to an expert to find out if it's actually beneficial.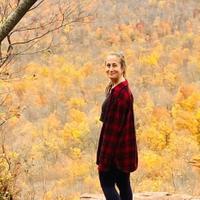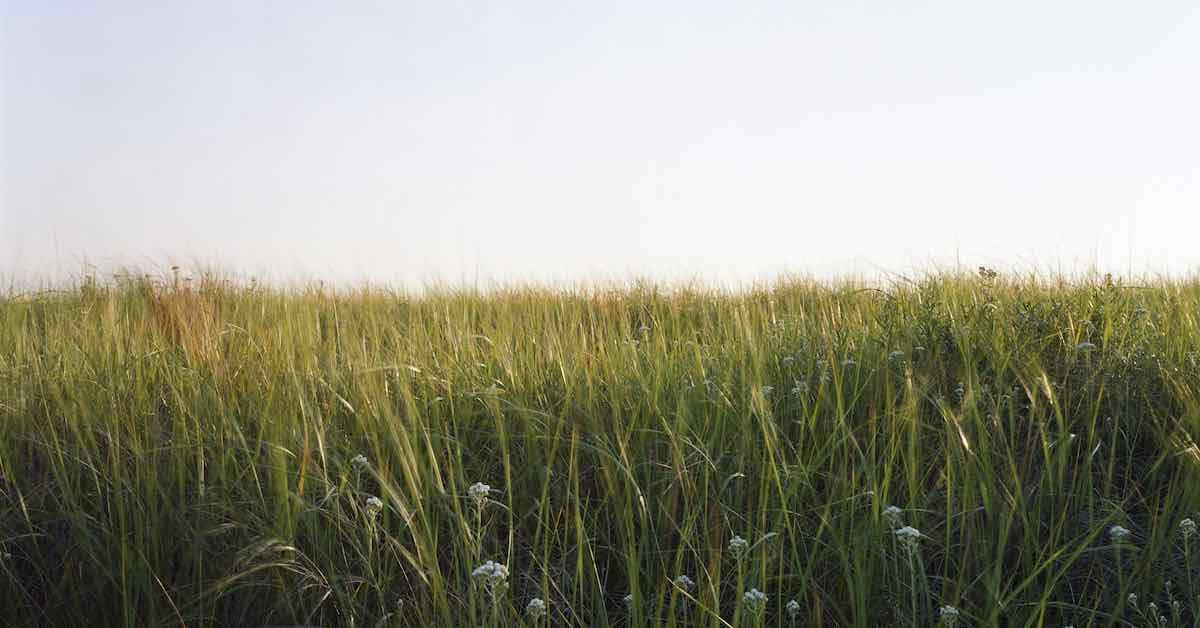 If you're lucky enough to have a living space with a backyard, you've likely heard about the viral spring trend known as "No Mow May." The annual month-long event discourages those with a grassy lawn from mowing through the end of May, for the sake of allowing pollinators to ~do their thing~ come springtime. But those who are hesitant about letting their grass grow long and wily are somewhat skeptical of participating. So, does No Mow May actually work? Or are its alleged eco benefits just a rumor?
Article continues below advertisement
We spoke to Zolene Quindoy, Head Horticulturist at Yardzen, Scientific Board Member and former Chief Scientist at SeedLabs, Dr. Gregor Reid; and Eliza Lawdley of Bee Downtown; who gave us the inside scoop on No Mow May — if it works, why, and other ways to help pollinators past May.
Due to climate change, extreme weather, and harmful human activities, pollinator populations, such as that of bees, have been rapidly declining over the last several decades — and scientists are getting concerned.
Without pollinators, our society's food systems could be in severe danger. Without bees, crops would no longer be able to grow. Farm animals, as well as humans, would ultimately starve.
Communities across the U.S. are already suffering from food insecurity, and it's been getting progressively worse with rising grocery prices. Therefore, saving the bee populations across the globe is so crucial to our existence, and if partaking in practices such as No Mow May could help, we're all about it.
Article continues below advertisement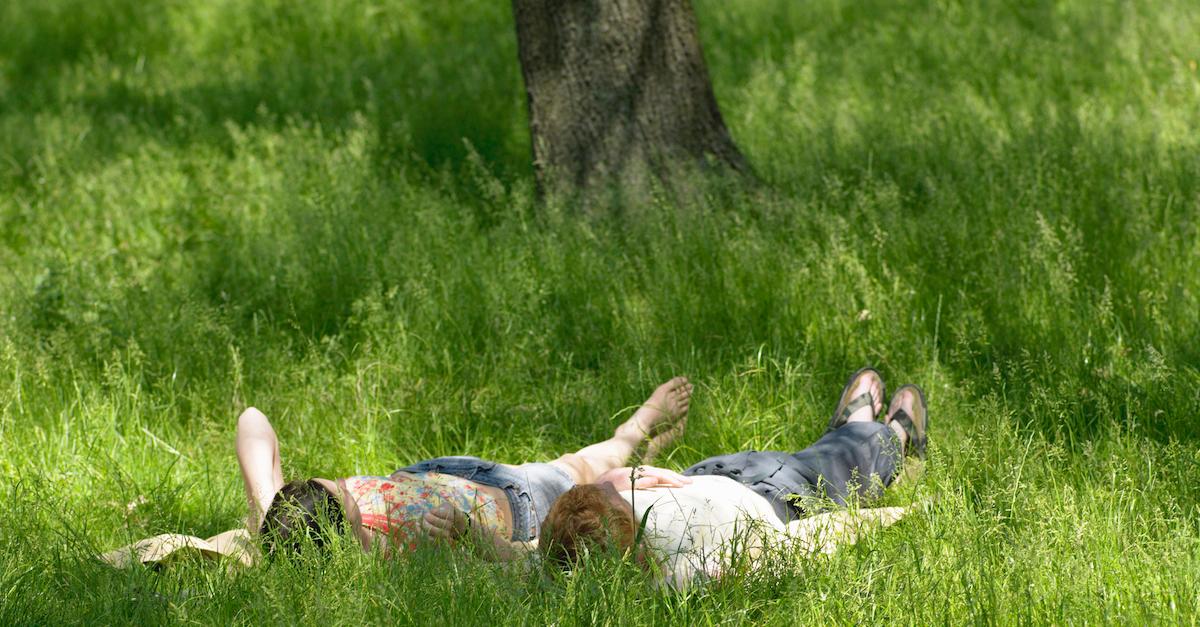 Does No Mow May actually benefit the bees? Or is it just another viral trend?
Luckily, if you're looking for an easy way to help out pollinators this spring, Quindoy recommends partaking in No Mow May.
"Unfortunately lawns provide very little in terms of habitat value," she tells us via email. "The more we can leave them be in the spring when flowering plants like clover and dandelions bloom, the better we can provide early food sources for important pollinators like bees, and the longer grass is also a habitat for some invertebrates.
Article continues below advertisement
Dr. Reid has similar sentiments, living on a 26-acre farm. For two years now, he's held off on mowing until July 15 — and has noticed a huge influx of bird and honeybee activity.
"At a time when humanity seems determined to destroy our magnificent ecosystem, every effort to counter that is to be applauded," he tells us. "The idea of No Mow May sounds terrific. If I can take part in Dry February which I did this year, then sacrificing time on my zero-turn mower in May should be a piece of cake."
And because letting your grass grow long is also noticeable, it lets others in your community know how important it is to protect pollinators — and it encourages them to consider rewilding their laws, as well.
"While No Mow May isn't the only solution to protecting pollinators, it's a worthy movement that brings awareness to communities and neighborhoods, especially those without a lot of plant diversity," Quindoy also added.
Article continues below advertisement
Lawdley agrees.
"By allowing vegetation to grow for a month, in both rural and urban areas, more flowers and grasses are able to bloom," she says. "These blooms provide important nectar sources to both honey bees and other pollinators. These areas also provide critical habitat corridors in urban spaces. Beyond initiatives like No Mow May, individuals can continue to protect our pollinators year-round."But how can we help pollinators past the month of May?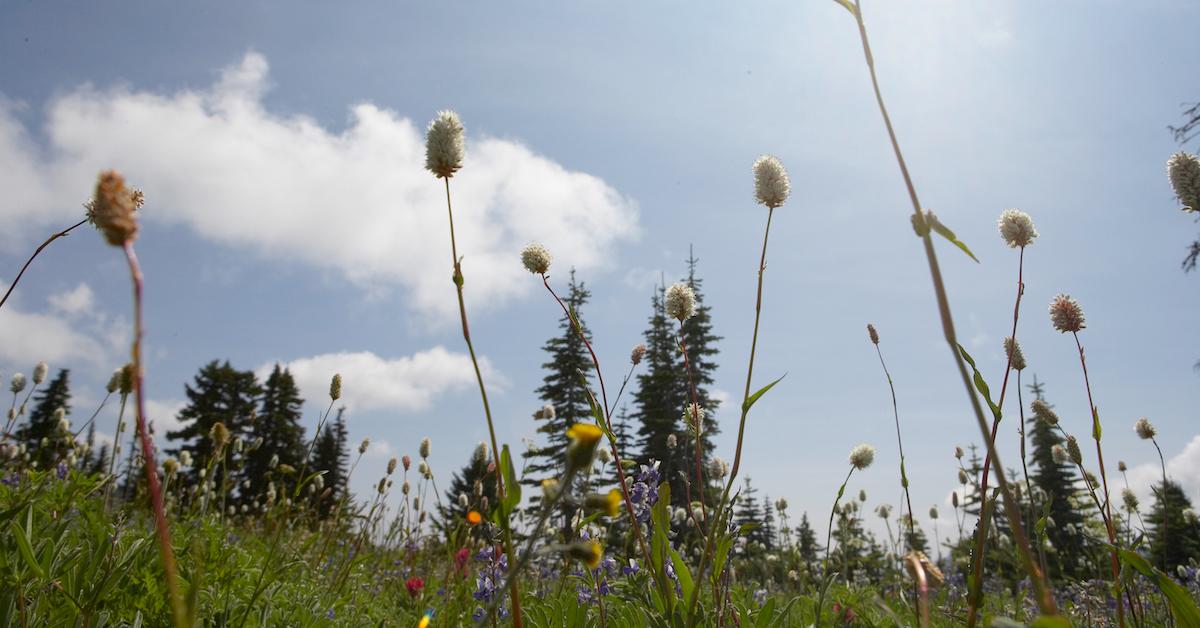 Article continues below advertisement
Here are ways to help pollinators beyond participating in No Mow May:
No Mow May isn't for everyone — and even those who participate can help beyond May. One way, Quindoy says, is to consider grass alternatives for your lawn.
"To help support pollinators even further, we actually recommend only using turf where it is functionally necessary, and instead, looking to alternatives like native-rich planting design, which will offer far more ecological value," she says. "Using native plants is the best way to provide pollinators with the essential resources they need."
But also, selecting plants that bloom throughout the year helps a wide range of pollinators, because it provides them with food year-round, while supporting a wide range of species.
"We also recommend seeking out plants that bloom at different times so that you're supporting different pollinators throughout the season," she says.
Article continues below advertisement
"Other ways to support the birds, bees and butterflies in your yard: provide water sources for migrating species (shallow, circulating, and near the ground is best), leave dead plant matter for invertebrate habitat, and plant trees, especially keystone species that provide food and nesting spots to migrating species," she continues.
So that old bird bath and fallen tree limb in your yard may be more helpful than you realize.
Lawdley also reminds us to be mindful gardeners."Individuals can continue to protect our pollinators year-round," she tells us. "Gardening with native plants, reducing pesticide use, and providing habitat conditions in urban spaces are all actions that support thriving pollinator populations!"