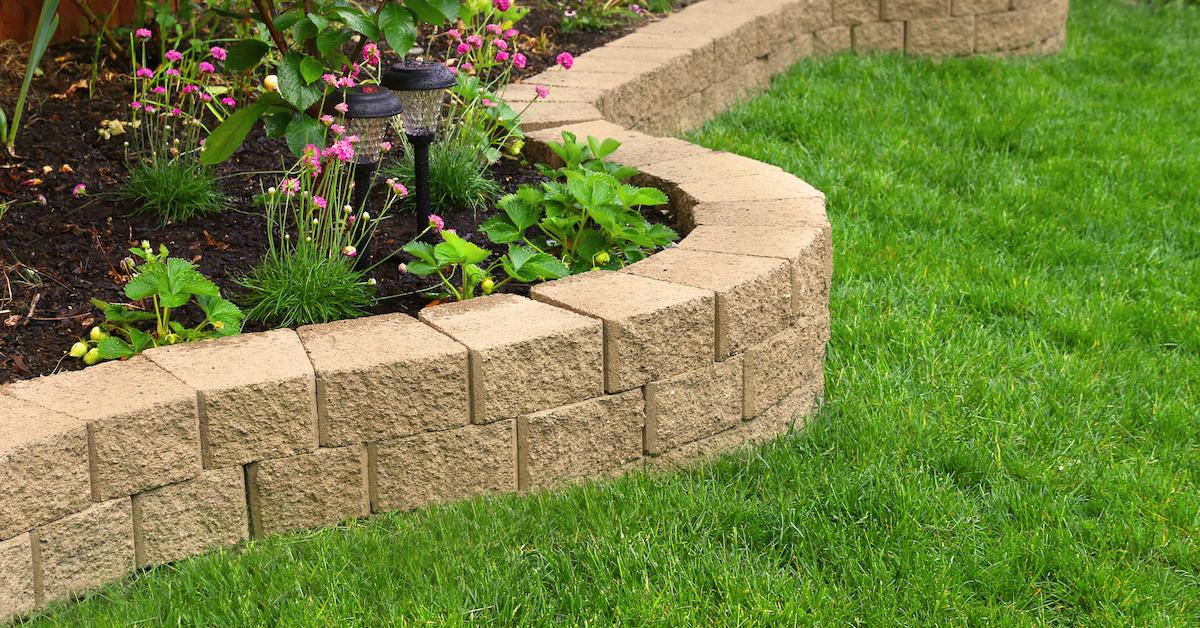 What Is a Lazy Lawn? Here's How to Get Started
As any new homeowner knows, taking care of grass is not as simple as it looks. A good, green lawn looks effortless and understated, but the long and winding road to achieve such sodded perfection is a tricky one – and hardly without effort. There are crabgrass, weeds, pests, and pets – who love leaving little brown spots and dug-up holes behind – and so much more that can thwart your vision of the perfect lawn.
Article continues below advertisement
That's why turf options like Lazy Lawn, an artificial lawn that takes mowing, seeding, weeding, and watering totally out of the equation, are becoming more popular. One-time installation of a synthetic lawn is a lot less high maintenance than the actual maintenance a real lawn requires. So, what do you need to know about a Lazy Lawn?
What is a Lazy Lawn?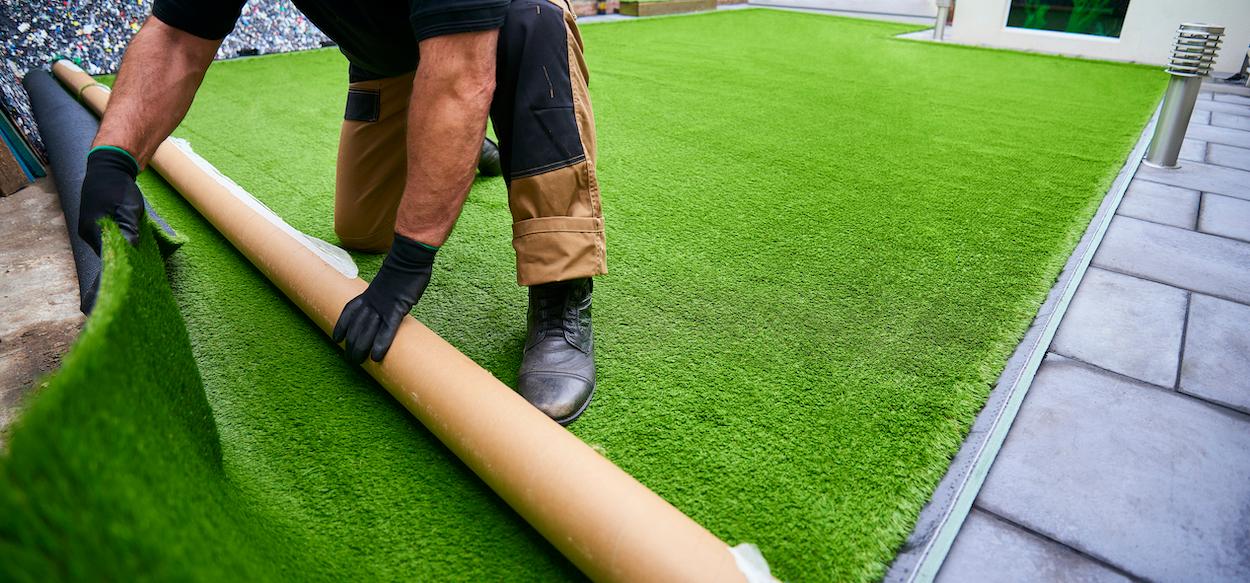 Lazy Lawn is a type of artificial lawn and turf that can be installed for lawns, landscaping, pets, putting greens, playgrounds, sports fields, and even terraces. Because it's made from a synthetic fiber, a Lazy Lawn does not need to be weeded, watered, seeded, or mowed, reducing long-term lawn maintenance costs and the amount of time and effort needed to care for it.
Article continues below advertisement
Lazy Lawn is a specific brand, but there are a number of other brands that offer similar artificial lawns.
According to Lazy Lawn's website, its Awesome Artificial Grass is made from "a soft polyethylene UV protected synthetic fiber" that is then "treated and tufted on a porous backing." Lazy Lawn also makes other types of grasses from polypropylene threads as well.
Article continues below advertisement
Polyethylene – also known as PET, PETE, or HDPE – is one of the most common plastics used today. However, it's important to note the potential environmental and health concerns associated with polyethylene. When exposed to elements like UV and heat, this plastic may leach, causing the release of potentially harmful toxins.
Article continues below advertisement
Here's how to lay Lazy Lawn.
To install Lazy Lawn, or any other kind of artificial grass, you have to get started by removing your existing lawn. You can either do this yourself or pay for the removal of your old lawn and installation of your new artificial lawn to be done professionally.
Article continues below advertisement
To start, you have to kill your original grass using a weed killer. Next, water the soil, turning it over so that you create a hearty base for the synthetic grass. Remove all debris and level out the ground – no chunks of rocks, wood, or roots should be showing, or else there will be bumps in the Lazy Lawn. Lastly, compact the soil down using a garden roller. The ground should be firm so that the artificial turf can adhere.
Now, to add the Lazy Lawn. Typically, when laying turf, a rubber base is laid down first, then the turf is added on top of it. Sand and rubber granules are added throughout grass spikes to weigh it down. However, if you're dealing with a less "grassy" turf, one that is more carpet like, then it does not need to be weighed down with sand or rubber granules. Instead, the installer will likely glue the turf down.
Article continues below advertisement
How much does Lazy Lawn cost?
According to Lazy Lawn's website, the company's baseline for Awesome Artificial Grass is $12 per square foot installed. However, it varies depending what type of artificial grass you choose.
Here's how to clean a Lazy Lawn.
Though an artificial lawn is not real grass, it still falls victim to the elements depending on the season. For this reason, you'll still need to clean and care for your lawn by blowing it, raking it with a plastic rake, or by using a stiff brush to slough off dry, dead leaves.
Article continues below advertisement
Lazy Lawn also recommends applying weed killer to the turf twice a year. Though the artificial grass itself won't spurt any new weeds, the artificial lawn is still susceptible to different seeds flying through the air. So, weed killer helps deter these potential weeds from ever sprouting.
Lazy Lawn is generally considered to be "self-cleaning," but should it get dirty, you can clean it in a similar way you would clean a rug. Hose it down, apply a mild detergent, and use a stiff brush to wipe it down.
Article continues below advertisement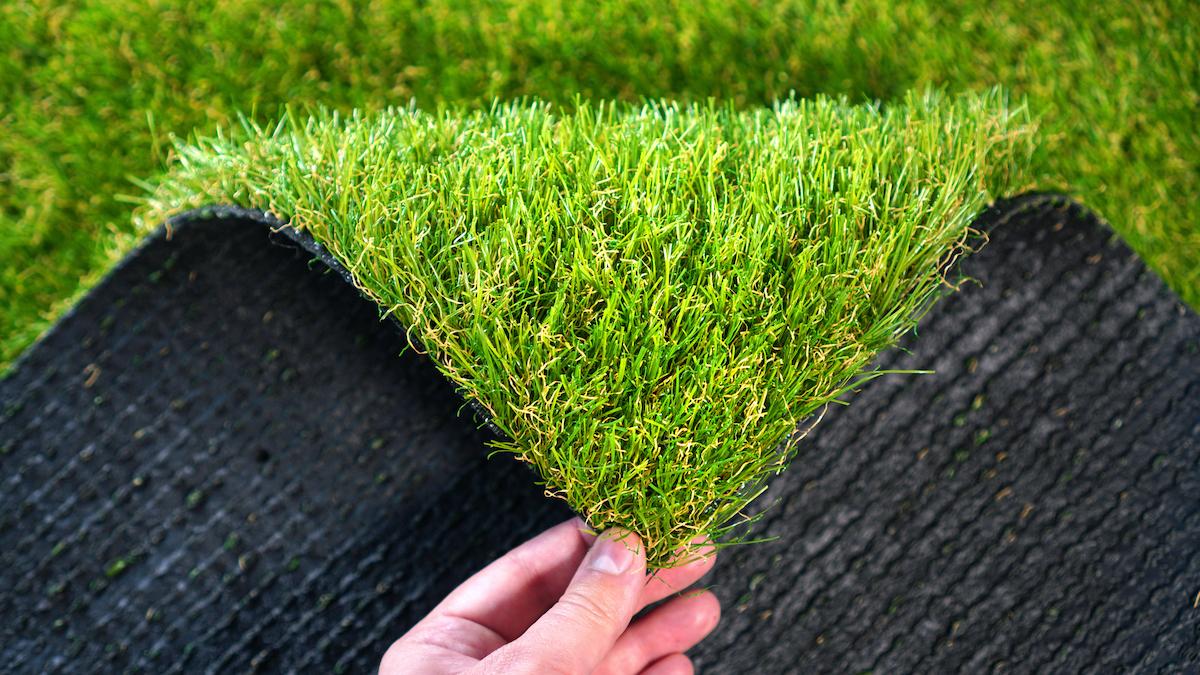 All that being said, we're bigger fans of another, more natural kind of lazy lawn: a natural grass lawn that you keep the lawnmower far away from, instead letting the grass and other native plants grow freely. These lawns are sometimes referred to as butterfly gardens, because lazily letting your lawn grow wild is a great way to support butterflies and other pollinators. Not to mention, it'll help you save on money, electricity, and disposal that are involved in regularly mowing your lawn.