Bee Population Decline Puts These U.S. Crops at Risk, Study Finds
Bee populations declining are putting certain crops at risk, which threatens food security in the United States.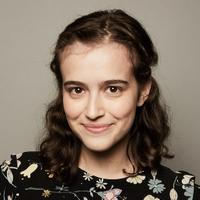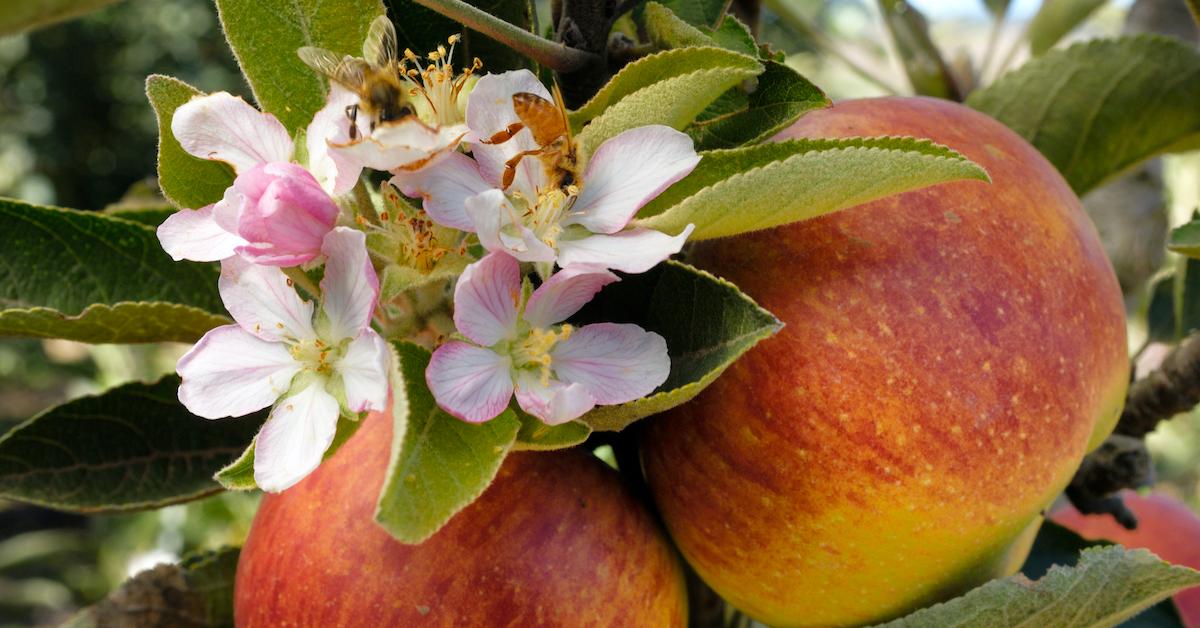 We know that bee pollination is an essential process for so many of the foods we enjoy on a daily basis. However, a recent significant decline in bee populations — both native bees and honey bees raised and used for agriculture — in agricultural regions is impacting the yield of certain crops in the U.S.
And that doesn't just mean your grocery store will switch from domestic to imported cherries this year. This new data could significantly affect food security in the U.S. — something that will disproportionately hurt vulnerable communities first.
Article continues below advertisement
Declining bee populations threatens food security.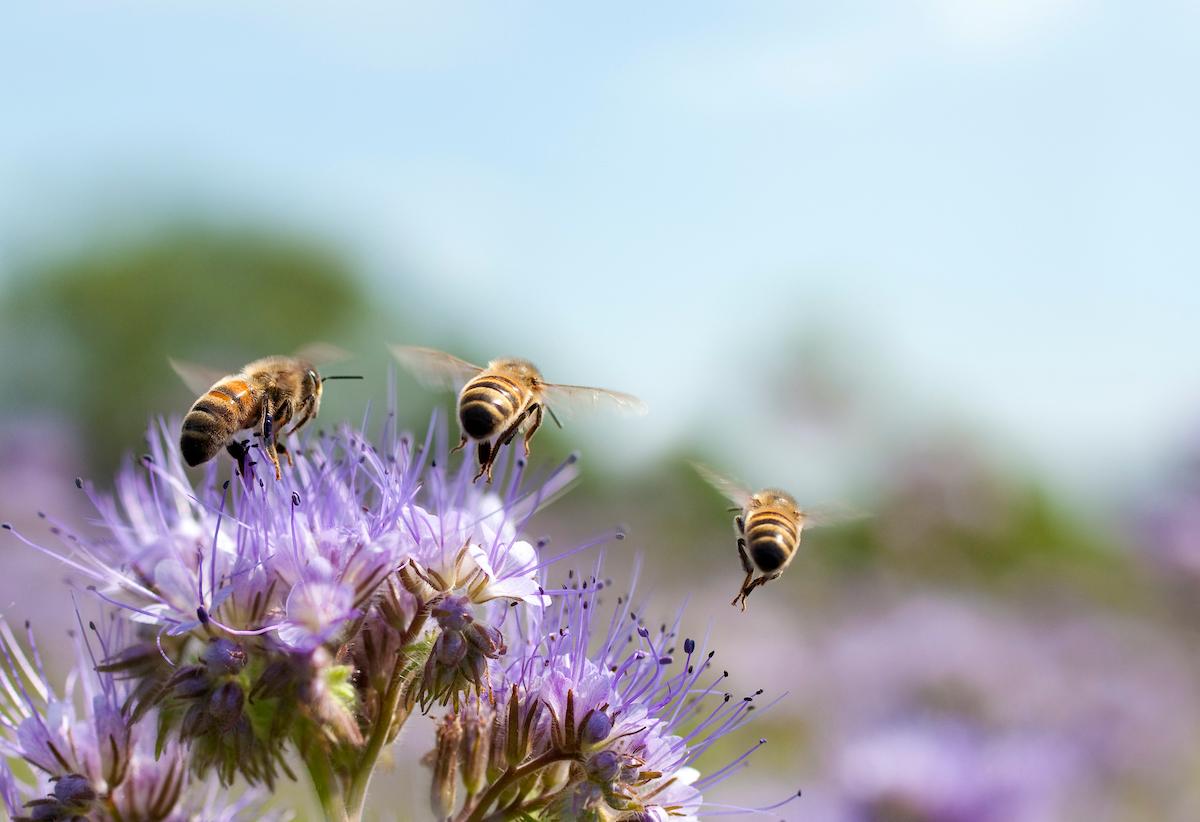 The new data comes from a paper published in the journal The Royal Society on Wednesday, July 29. For the study, the researchers reviewed how declining pollinator populations are affecting seven different crops at 131 commercial farms across the U.S. and part of Canada. They found that for five out of the seven crops observed, increased pollinator activity meant a higher yield. They also found that pollinator decline has resulted in decreased yields for five out of the seven crops, and they concluded that pollinator declines are directly hurting production of those five crops.
"Our findings show that pollinator declines could translate directly into decreased yields or production for most of the crops studied, and that wild species contribute substantially to pollination of most study crops in major crop-producing regions," the authors wrote.
The seven crops studied were the blueberry, apple, sweet cherry, tart cherry, almond, watermelon, and pumpkin, all of which rely on insect pollination. The farmers at nearly all 131 fields stock their farms with honey bee hives, so that the bees pollinate their crops (with the exception of some pumpkin and apple orchards in Pennsylvania, where native bees can typically do enough).
"The crops that got more bees got significantly more crop production," senior paper author Rachael Winfree of Rutgers University told The Guardian. "I was surprised, I didn't expect they would be limited to this extent."
Article continues below advertisement
Why are pollinators declining?
There are many factors that contribute to honey bee and pollinator decline — most of which are related to the climate crisis. Pesticides, fertilizers, parasites, biodiversity loss, deforestation, changes in land use, and habitat destruction are just a few of the reasons bee populations have dwindled, according to Penn State's Center for Pollinator Research.
How can we protect pollinators and food security?
In areas where limited pollination is observed, the authors imply that there could be benefits to reducing spending on farming practices that may negatively impact pollinator populations, such as limiting the use of pesticides and fertilizers in favor of more natural methods. As they note, farms in the U.S. spend $9 billion on pesticides each year, and $23 billion on fertilizer each year — so by reducing that budget and instead investing in crop management practices that would support pollinators, farmers could see benefits all around.
Article continues below advertisement
The authors also believe that "addressing pollinator limitation should increase yields and food security." As defined by the UN, food security is when all people have access to sufficient and healthy food. Remedying this problem is not as simple as just addressing it — that's just the first step.