10 Sustainable Gifts Perfect For Every Person On Your Shopping List
These sustainable gifts are perfect for everyone on your list, from dog lovers to new parents. Some options are even romantic.
Finding the perfect gift for someone can sometimes be challenging. Finding the perfect sustainable gift can be even trickier, especially given the many layers of making a purchase. Not only is it important to consider the background of the company, ranging from the way their workers are treated to how they source their materials, but how useful and eco-friendly the purchase itself is can require a hefty amount of research to determine. Then, factors like the packaging, wrapping, and even delivery of the item are up for assessment.
Luckily, as companies both big and small become more eco-conscious, more and more places are making their eco-conscious practices apparent from the start. If you're ever unsure of a company's practices, check out their "About" pages or FAQs, or consider reaching out to a representative either in-person or online. Product descriptions often mention specifics, too! As time goes on, the more consumers request this information, the more providers are ready and willing to provide it, making shopping for an eco-friendly gift that much easier.
And to get you started with some awesome ideas, here are ten sustainable gift ideas for your friends and loved ones.
Article continues below advertisement
1. For the eco-conscious host.
Heading to a dinner party and want to give the host something other than the standard bottle of wine? Bring a Pinot Noir from Fetzer, the first zero waste winery. This company uses renewable agriculture practices and all of its cultivated land is certified sustainable. They've also taken steps to reduce their carbon footprint and become the first American winery to be certified CarbonNeutral by Natural Capital Partners. Pick up a bottle for $11.49.
2. For the new parents in your life.
Milkbarn Swaddle Blankets are perfect for bundling the newest addition to any family. These 47" x 47" sustainable cloths are packaged in a kraft box and made with 100% Certified Organic Cotton. Send a bundle of love for $27. If the parents are overwhelmed and seem like they also need a gift for themselves, see #1 above.
Article continues below advertisement
3. For your favorite dog lover.
Found My Animal is a Brooklyn based company that combines animal welfare with principles of good design. The company promotes animal adoption and encourages pets owners to rescue when it comes to adding new furry members to their family. Leashes in particular are wonderful a gift for any dog owner because almost everyone legally needs one! Dog are generally required by law to be on leashes in most municipalities, so why not help a great cause at the same time? These leashes start at $54.
Article continues below advertisement
4. For the newly weds you know.
Newly weds can be tricky to buy gifts for. Especially if you waited too long to tackle their wedding registry and everything has already been purchased by other wedding guests. A special gift the couple may not have yet is the Chelsea Miller chef knife. This multi functional knife can be used for an array of tasks such as grating cheese, zesting oranges, and descaling fish. These knives are also sustainable and hand crafted by Chelsea Miller, a blacksmith in Brooklyn. The wooden handles are sourced from her family's farm in Vermont and the metal is high carbon steel repurposed from a horseshoe rasp. At $800, this gift is sure to impress the happy couple.
Article continues below advertisement
5. For the environmentally aware boss.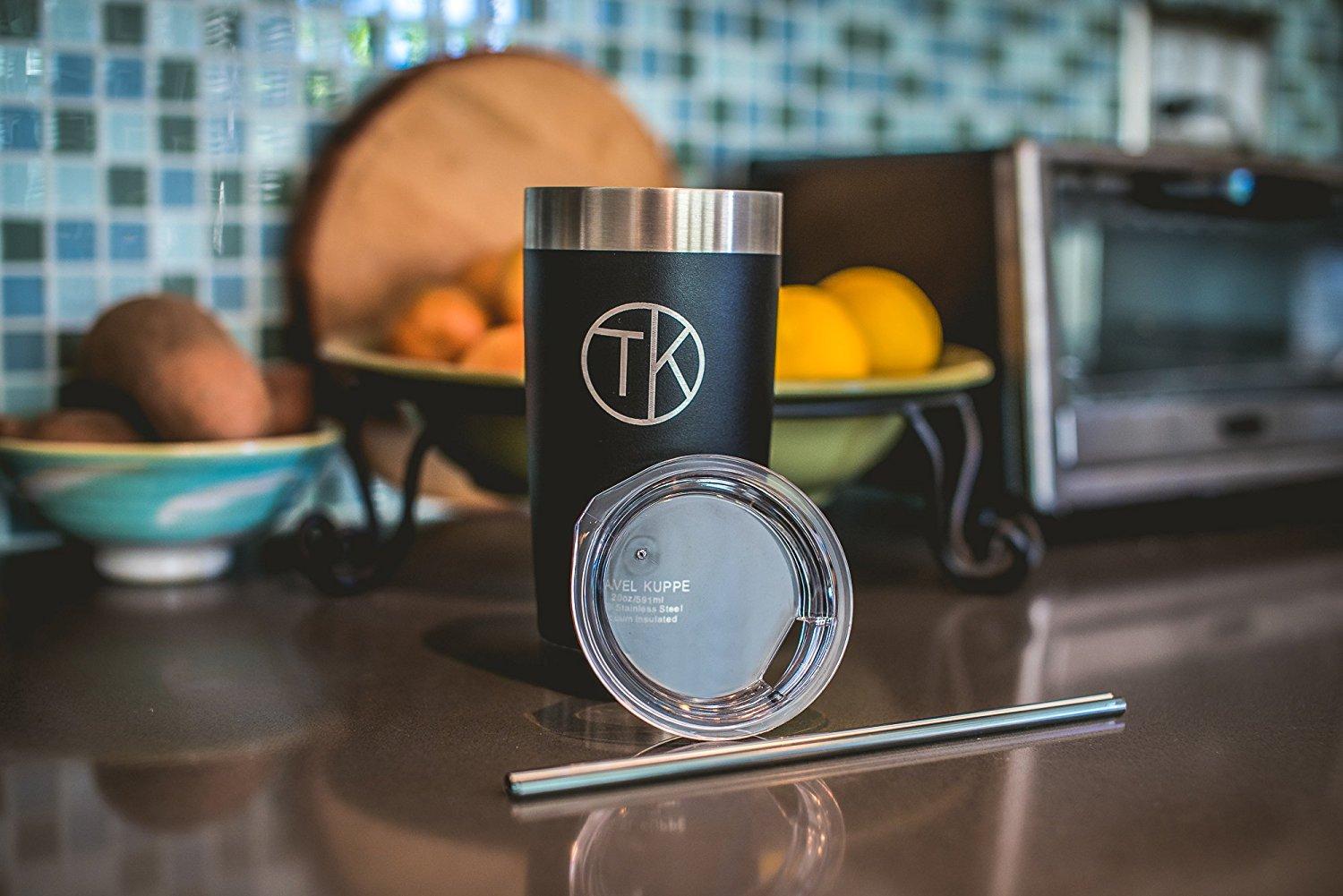 Finding a gift for your boss can sometimes be tough, but the TK Insulated Cup is a sustainable and useful option. This 20oz double walled thermos keeps coffee hot or water cold for hours, saving your boss time in the office to focus on more important things than refilling his cup. This stainless steal mug replaces single use cups and prevents waste since coffee is no longer tossed out after getting cold. This cup is also great when traveling for business since coffee shops often give discounts to customers for bringing a reusable cup. Impress your boss and get them this thoughtful gift for $19.95
Article continues below advertisement
6. For the earth-loving parents in your life.
Need a gift for mom or dad? Sustainable tea is a great gift because it often contains antioxidants, may reduce heart attacks, and can soothe the digestive system. David's Tea can be purchased in bulk and stored in a metal tin. David's Tea also focuses on using fair trade certified tea. Keep in mind that some tea bags on the market may be lined with plastic so always choose loose leaf when buying tea. Help your parents unwind with dragon pearl tea starting at $15.98.
Article continues below advertisement
7. For your environmentalist buddy.
Think your environmentalist friend already has everything eco friendly under the sun? They might not. Eco friendly SPF can be tricky to find since most lotions come in a plastic bottles. Raw Elements solves this issue by creating a 30+ SPF in a recyclable or reusable tin. This sunscreen includes all natural ingredients, is water resistant and can be used on all ages. Save you friend's skin and pick this up for $18.99.
Article continues below advertisement
8. For your friend who is feeling under the weather.
Know someone with a cold or flu? Send them a HankyBook so they can devote more time to recovery and never have to run out to refill on tissues again. The HankyBook replaces single use tissues and improves the design of the classic hankie. All HankyBooks are made of 100% certified organic cotton and are hand sewn in the USA. Save trees and your friend with HankyBook for $8.95.
Article continues below advertisement
9. For the lovely lady in your life.
If the girl you love loves the environment, Milky Rose Teas Soap from Sabon is great eco friendly gift. This glass bottle contains a moisturizing soap that can also be used as a bath foam. Keep her skin free of harsh chemicals with this SLS & Parabens Free option. Once she's done, she can return the empty jar to Sabon and receive 10% off another product. At $19, it's the gift that keeps on giving. For bonus points, add a natural sponge.
Article continues below advertisement
10. For the outdoorsy dude in your life.
Need a gift for the guy who has everything? Mix things up with this coaster set. These 4" - 4.5" squares include an East Coaster, West Coaster, North Coaster and Gulf Coaster. These are created with baltic birch and made in the USA. Broaden his horizons for $32 a set.