Peruse This Vegan Gift Guide for All of Your Plant-Based Pals
Whether you're shopping for your plant-based parents, eco-conscious BFF, or zero-waste partner, there are so many gifts that any vegan will love.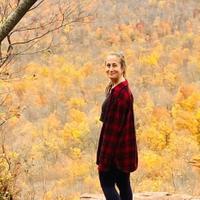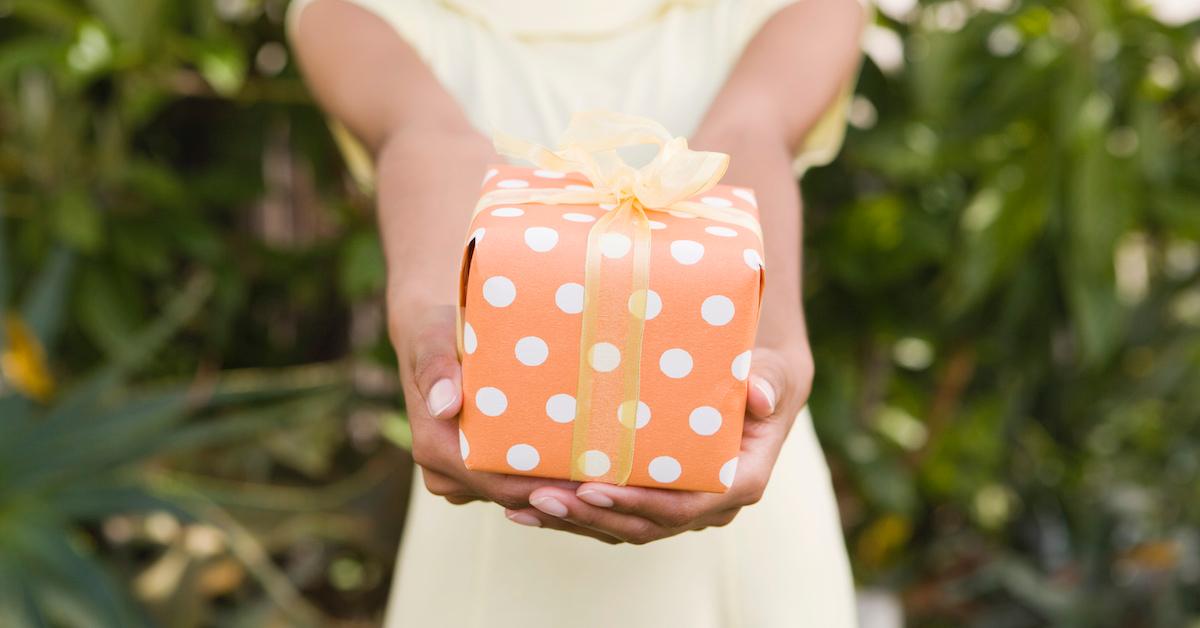 After enduring yet another daunting year of the COVID-19 pandemic, relentless wildfires, rampant social issues, and more, the holiday season is finally upon us, once again. It's time to put down our phones for more than five minutes to spend some much-needed quality time with friends and family. And although presents obviously aren't the only way to show others how much you care (experiences are great too!), we have an extensive list of gifts for vegans, to surprise your eco-conscious loved ones.
Article continues below advertisement
PETA's Sheep Crochet Kit will please any crafty mom out there.
Setting aside time and money to pursue art projects can simply be unrealistic, which is why we absolutely love gifting this adorable Sheep Crochet Kit from PETA's holiday shop to the craftier ones in our lives. It uses wool-free yarn and lets your giftee create an adorable, soft plush in about an hour. And the best part? It brings absolutely no harm to any live sheep — unlike actual wool yarn.
To fuel your dad's workouts, try Hydro Flask's Refill For Good Limited Edition bottle.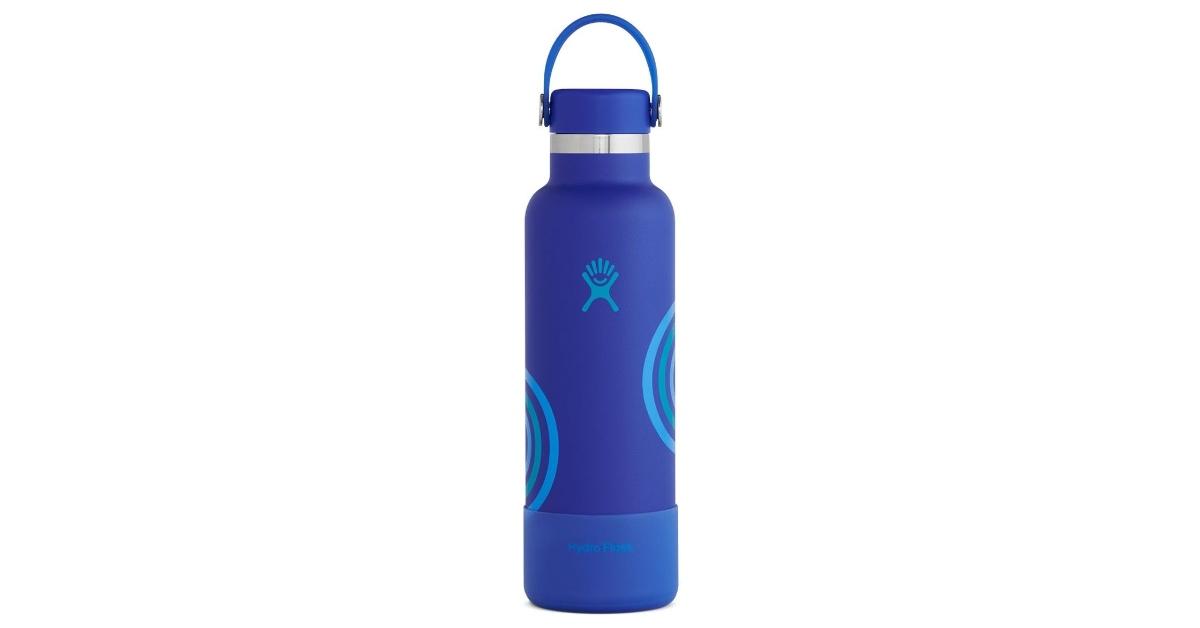 Through Dec. 5, Hydro Flask is offering 25 percent off site-wide. And while there are many collections to choose from, the Refill For Good Limited Edition bottle contributes $100,000 of proceeds to the Surfrider Foundation, which aims to eliminate single-use plastics from the world's oceans. Not only will you be giving him the gift of hydration, but you'll also be diverting plastic from landfills, by providing someone with a reusable water bottle instead of letting them opt for single-use.
Article continues below advertisement
Any fashionista will love YesAnd's Organic Knit Sweater Dress.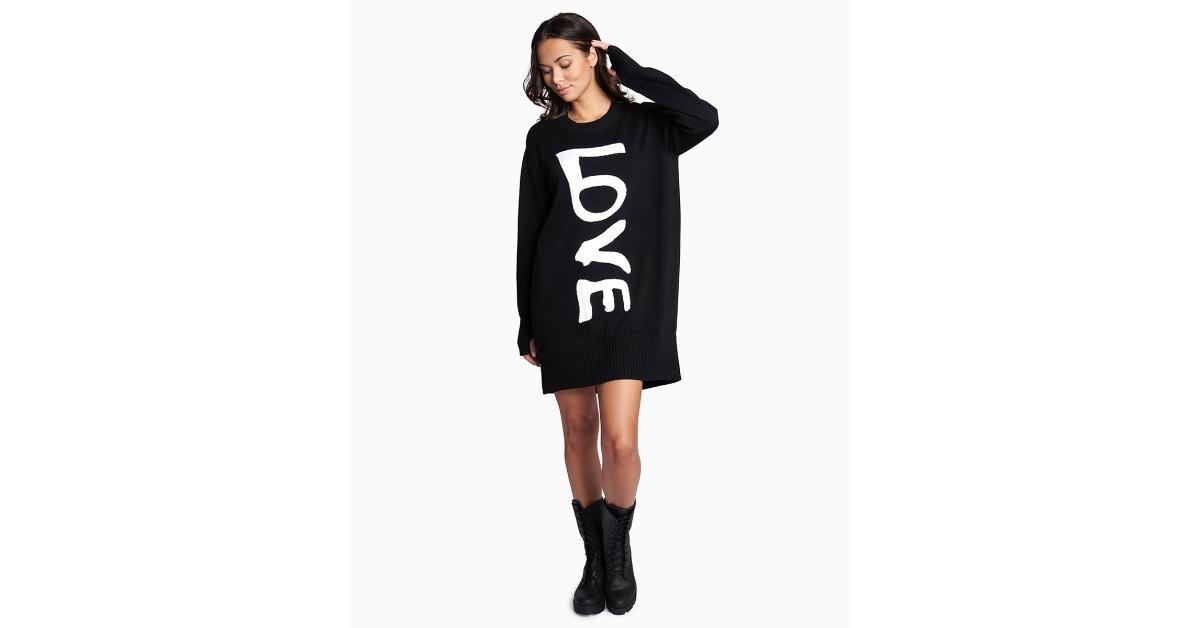 Sustainable fashion company YesAnd is 100 percent vegan, and uses only organic cotton, sustainable fibers, and low-impact dyes. The company takes serious measures to ensure its farmers are using regenerative techniques, and certify everything to the Global Organic Textile Standard (GOTS), to make sure that every step of the process is sustainable from start to finish. And its Organic Knit Sweater Dress is super cute and comfy — perfect for this holiday season.
Article continues below advertisement
Give the gift of spice with Hot N Saucy.
Hot N Saucy is a chef-owned brand that makes handcrafted, small-batch hot sauce. The Sweet Potato N Habanero (the spiciest) as well as the Beet N Fresno (which is sweet and spicy) are both totally vegan and they only go for $10 a bottle. We strongly suggest getting them for that spicy AF BFF of yours — as long as they can handle this level of heat, of course.
Article continues below advertisement
Spread relaxation with Mixture's soy candles.
Whether your aunt really, really loves meditating, or if she simply appreciates a good-smelling house, Mixture's hand-crafted candles are made from soy — not beeswax — and they're created in small batches. Opt for festive holiday scents such as Siberian Fir, Holiday Seduction, Balsam & Spice, Holiday Festival, or Fire & Fir. The Cylinder Soy ($24.99) is traditional in design and it can burn up to 75 hours.
Article continues below advertisement
Surprise foodies with the Field Roast x Roy Choi "Home Run Dog Kit."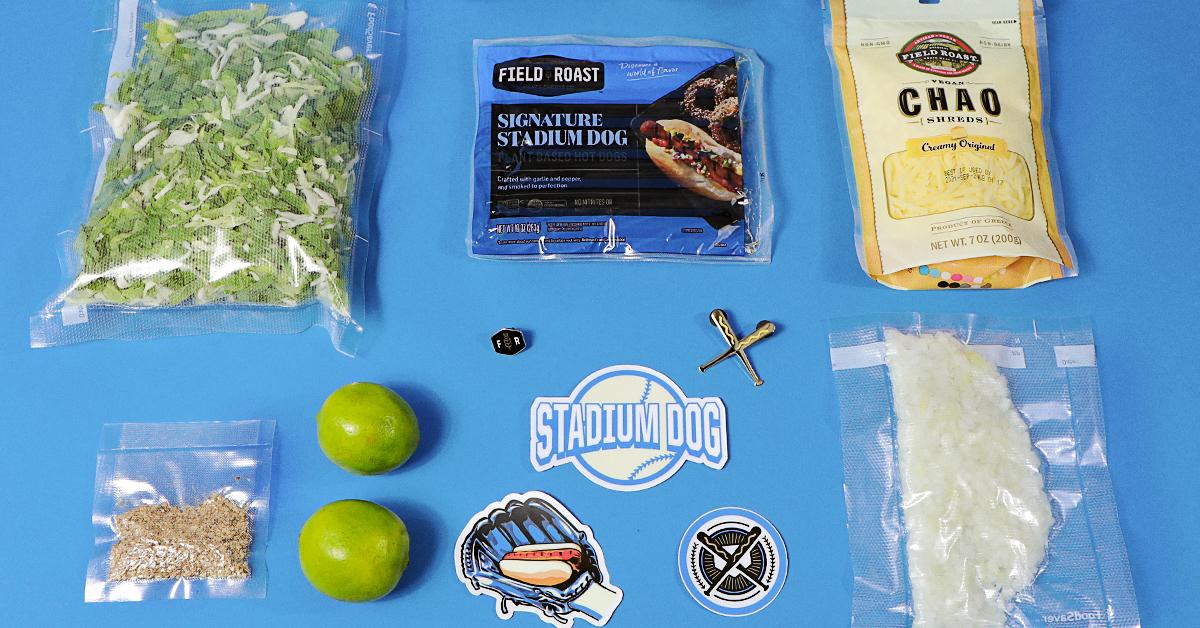 Maybe one of your siblings can't come home for the holidays this year, but you can still send them the gift of amazing food. Celebrity Chef Roy Choi's Field Roast x Roy Choi "Home Run Dog Kit" ($45) is now available for shipping nationwide, thanks to Goldbelly. Each contains enough ingredients for six of Roy Choi's Field Roast Kogi Dogs, a Field Roast Lookbook Cookbook, and themed swag. Maybe they won't get your mom's latkes this year, but they'll still be eating like royalty.
Article continues below advertisement
CBD Living's Gummies are super chill.
CBD Living uses 100 percent organic hemp grown in Oregon and Colorado, and they're triple-tested by third-party independent labs. Containing no THC, they're an amazing way to chill, and the brand's Gummies are one of the greatest (and tastiest) ways to sit back and relax. The company is offering 40 percent off almost everything through Nov. 29 with code BF40 at checkout, so we strongly suggest using that while you still can.
Article continues below advertisement
Bad Manners' 'Brave New Meal' is amazing for any aspiring vegan chef out there.
For the aspiring chefs in your life, the vegan duo behind Bad Manners (formerly known as Thug Kitchen) just released yet another new cookbook called Brave New Meal ($22.99). This edition focuses on using only seasonal ingredients — not only does fresh produce taste much better than something imported, but eating locally also eliminates transportation emissions from your meal's environmental impact.
Article continues below advertisement
Upcircle Beauty's Eye Cream with Maple and Coffee is vegan and uses upcycled ingredients.
Your work wife will love adding this upcycled vegan, cruelty-free, and clean product to her beauty regiment. Upcircle Beauty's Eye Cream with Maple and Coffee ($10) uses maple and repurposed Coffee Oil to brighten skin, boost collagen production, soothe puffy eyes, and strengthen the skin barrier. Glycerin maintains moisture, Hyaluronic Acid leaves skin looking healthy, and Cucumber Extract nourishes sleepy eyes.