The Versatile and Fascinating Magnolia: What This Flower Means
Flowers have a lot of symbolism, and the magnolia flower's meaning is rich with many different options depending on the color of the petals.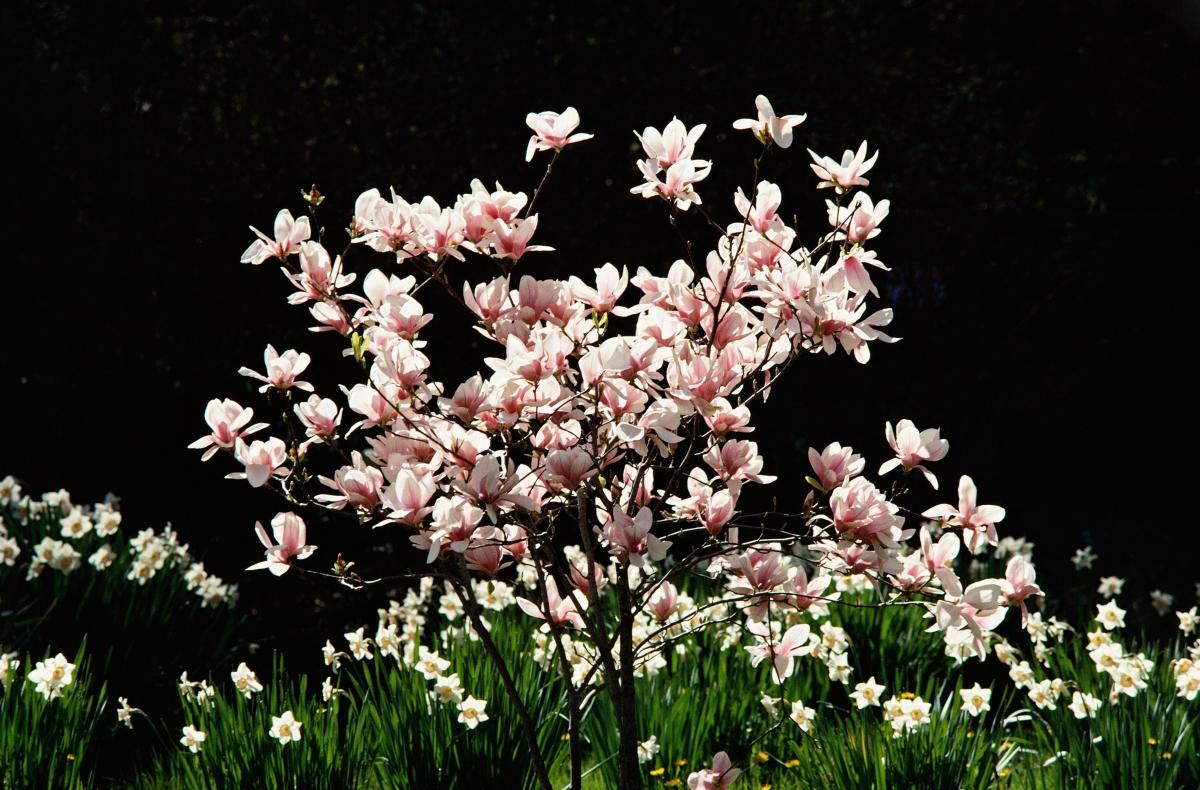 The magnolia tree, with its gorgeous blooms in a wide array of colors, can brighten up your garden. Even though the magnolia flowers only last for a couple of weeks before falling off the tree, they add so much beauty to a landscape. Before planting magnolias at home or giving one as a gift, be sure to learn the meaning of the magnolia flower.
Article continues below advertisement
Many symbolic meanings are attributed to magnolia trees, and they're typically based on the color of the magnolia flower. Read on for a detailed guide to the magnolia's symbolism and history.
Article continues below advertisement
Magnolia flowers can symbolize many things.
Though there's some variance, many people agree on the potential symbolism of the magnolia tree and its blossoms. According to UrbanStems, magnolia trees symbolize stability, luck, female energy, and strength.
More specifically, per UrbanStems, white magnolia flowers represent purity, luck, and stability. Pink magnolia flowers stand for youth, joy, and innocence. And purple and green magnolias can symbolize sending someone well wishes, often for their health.
Article continues below advertisement
Article continues below advertisement
What does the name "magnolia" mean?
While the name magnolia represents the flowering tree you can see in gardens today, you might not know the origin of how the plant got its name. The website for the U.K.'s Caerhays Estate explains that the magnolia tree is named for Pierre Magnol. Magnol was a French botanist who died in 1715, and in his honor, Swedish botanist Carl Linneaus bestowed Magnol's name on this plant in 1737.
In addition to the fact that "magnolia" came from a botanist's last name, did you know that many places in the U.S. are named Magnolia? According to Geotargit, 26 places in the U.S. bear the name Magnolia. A few of the states with a town named Magnolia are Tennessee, Wisconsin, Mississippi, Maryland, and California.
You can also find a Magnolia in Peru, Costa Rica, Colombia, and Mexico.
Article continues below advertisement
Where do magnolia flowers come from?
There are actually over 200 species of Magnolia that are native to parts of southeastern Asia, eastern North America, Central America, the Caribbean, and parts of South America, according to Magnolia Society International. They can grow in temperate, subtropical and tropical climates of those regions. If you plan to have magnolias, be sure to check whether you live in a suitable climate.
Article continues below advertisement
Magnolia trees have also been used to supplement traditional Chinese medicine for thousands of years. According to Healthline, magnolia bark is rich in micronutrients that have been used to treat asthma, anxiety, depression, stomach disorders, and inflammation.
Something many people may not know is that magnolia flowers are also edible. The Guardian notes that the purple-and-pink saucer magnolia is most commonly used in cooking. They taste of ginger and clove and may be consumed fresh, cooked, pickled, or dried to use in tea.