Pig Heart Transplant Recipient, Lawrence Faucette, Passes Away Six Weeks After Surgery
Lawrence Faucette has died, six weeks after receiving a pig heart transplant.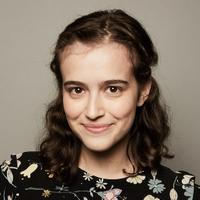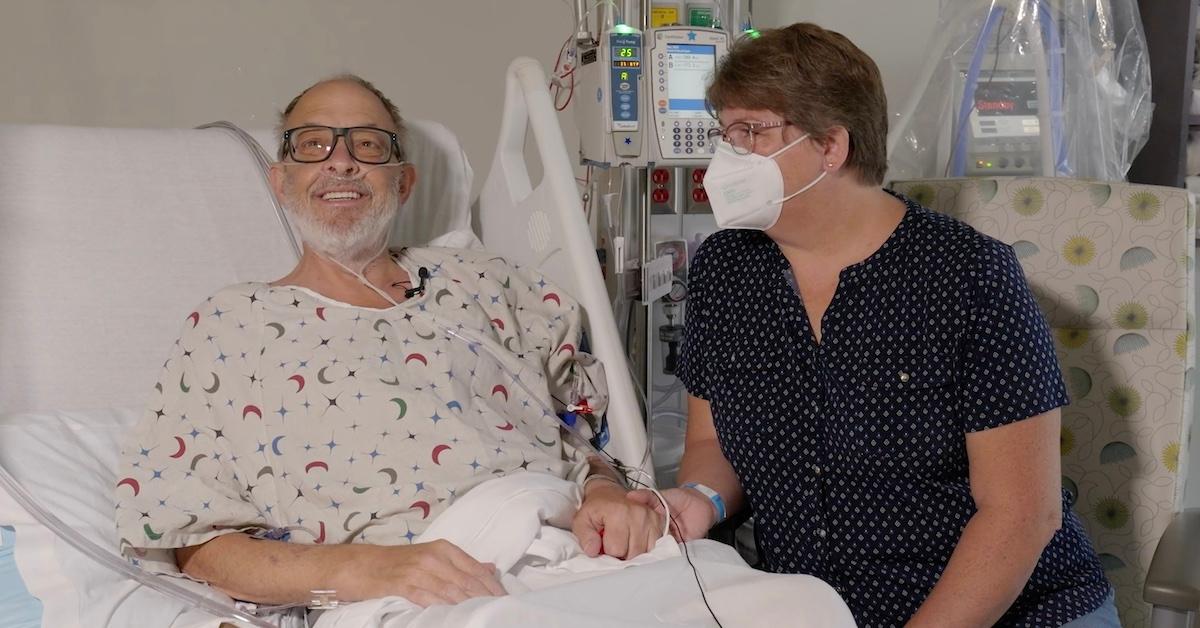 The Gist:
Maryland man Lawrence Faucette was on the road to recovery after receiving a genetically modified pig heart transplant.
Xenotransplantation (transplanting an animal organ to a human body) has the potential to save the lives of people who do not qualify for organ transplants, or are far down waitlists.
However, these procedures are controversial, since they pose various ethical issues affecting animals and patients.
Unfortunately, Faucette passed away six weeks after the pig heart transfer.
Article continues below advertisement
One month after the transplant, the hospital that performed the procedure shared promising updates on Faucette's health. However, two weeks later, Faucette passed away.
Keep reading for everything we know about Faucette, the heart surgery, and what went wrong in his recovery.
Article continues below advertisement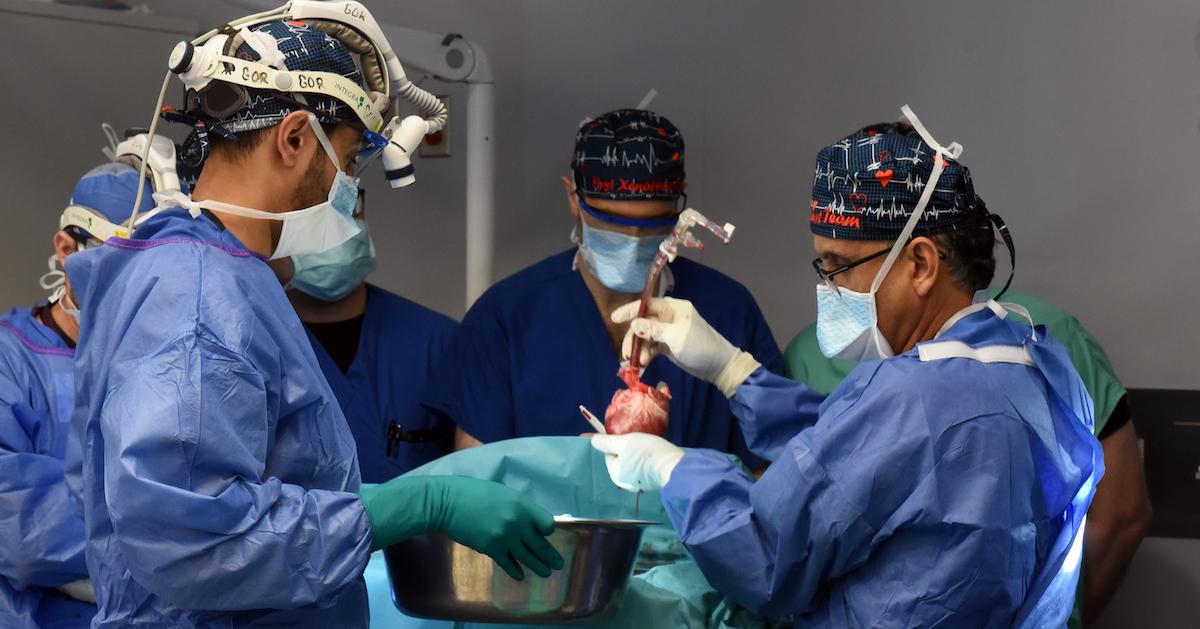 Who is Lawrence Faucette?
On Sept. 20, 2023, 58-year-old Lawrence Faucette became the second human to receive a genetically modified pig heart transplant.
According to the University of Maryland School of Medicine (UMSOM), Faucette lived in Frederick, Md. He was married, had two children, was in the Navy, and was a retired lab technician.
Article continues below advertisement
Faucette's operation was conducted at the University of Maryland Medical Center (UMMC) — the same hospital that conducted David Bennett's historic heart transplant the year prior.
The Navy veteran was suffering from end-stage heart disease; however, Faucette did not qualify to receive a human heart, since he had preexisting conditions. UMSOM believed he "was facing near-certain death."
So, when presented with the chance to receive a pig heart, Faucette opted for the experimental surgery.
Article continues below advertisement
On Oct. 31, Lawrence Faucette died, six weeks after his pig heart transplant.
On Oct. 30, 2023, almost six weeks after the operation, Faucette passed away.
A news release from the UMMC explained that Faucette was showing good signs of recovery after his surgery; however, in late October, doctors observed "initial signs of rejection" of the organ. "Despite the medical team's greatest efforts, Mr. Faucette ultimately succumbed on Oct. 30," the release stated.
Article continues below advertisement
"Mr. Faucette's last wish was for us to make the most of what we have learned from our experience, so others may be guaranteed a chance for a new heart when a human organ is unavailable," Dr. Bartley P. Griffith, who conducted the surgery, said in a statement. "He then told the team of doctors and nurses who gathered around him that he loved us. We will miss him tremendously."
One month after receiving a pig heart, Lawrence Faucette seemed to be on the mend.
Just two days after the operation, UMSOM reported that Faucette was "breathing on his own, and his heart is functioning well without any assistance from supportive devices."
And then on Friday, Oct. 20, 2023 (one month after the surgery), the medical school reportedly put out a video update on Faucette, which multiple news outlets accessed and reported on.
Article continues below advertisement
In the video, Faucette's physical therapist is seen guiding the patient on a pedaling exercise, encouraging him to smile, as per AP News.
"That's going to be tough but I'll work it out," a smiling Faucette told him through heavy breaths, as reported by the news outlet.
Also in the video, Dr. Griffith explained that Faucette "never expected, frankly, to be able to stand ever again" after this procedure, as per CNN. However, just one month out, Faucette was able to stand with "minimal assistance," and his doctors are feeling hopeful, according to the website.
"His heart is doing everything on its own," Dr. Muhammad Mohiuddin, cardiac xenotransplantation chief, stated in the video as per AP News. Also in the October video, the team stated that there are no indications that Faucette's body will reject the pig heart.
Unfortunately, we now know that his body did ultimately reject the organ.
Article continues below advertisement
Xenotransplantation is controversial amongst animal advocates.
Though many doctors believe xenotransplantation has the potential to one day save and significantly extend the lives of dying people, it is also quite controversial, according to bioethicists.
For one thing, xenotransplantation is still experimental, and far from being perfected.
Article continues below advertisement
Furthermore, xenotransplantation brings up issues of animal ethics — is it ethical to breed, torture, and kill an animal for our own benefit?
PETA believes xenotransplantation is "unsafe, unethical, and unnecessary." The animal rights organization believes that addressing the organ shortage and system with policy changes would be a better use of resources.
The Hastings Center agrees with PETA that the organ shortage is a major issue, and asserts that "using pigs to grow organs is only one of many possible solutions to the shortage."
Other solutions to this major problem, as suggested by the Hastings Center, include: increasing health care access; expanding criteria for organ donors; and using stem cells and 3D printing to grow organs.
This article, originally published on Oct. 25, 2023, has been updated to include the news of Lawrence Faucette's death.