Epidurals Are Key to Childbirth Pain Relief — but Can You Still Get One?
Many people use epidurals for pain relief during childbirth, a potential shortage can be concerning. Is there an epidural shortage in the U.S.?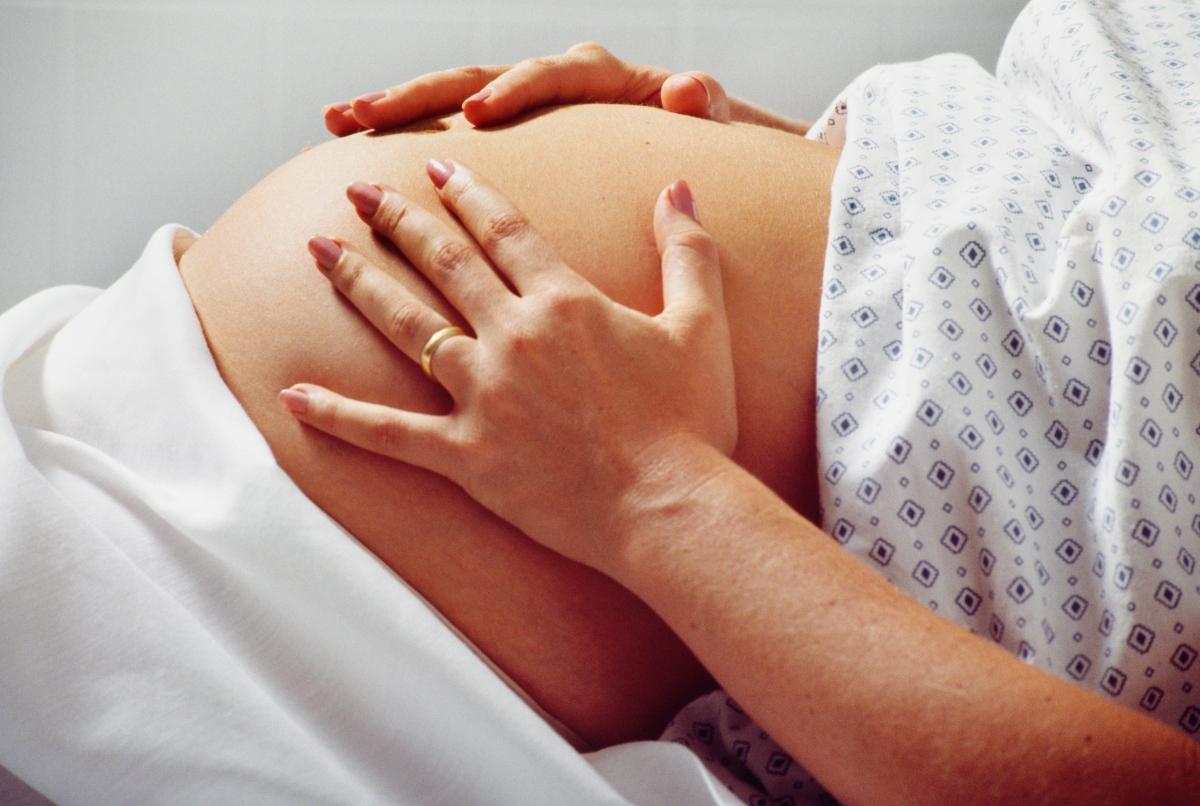 An epidural is a common form of pain medication administered during childbirth, and it's something that doctors and pregnant people have come to count on. But is there an epidural shortage in the U.S.? When there's a shortage of a drug or the supplies to administer it, patients must find alternatives.
Article continues below advertisement
You might have heard about a shortage of some epidural kits in Canada. If you're in the U.S. and know you're pregnant, do you need to worry about an epidural shortage when giving birth?
Article continues below advertisement
Is there an epidural shortage in the U.S.?
There is an ongoing epidural shortage as of July 2023 — but Americans might not have to worry as much. According to the American Society of Health-System Pharmacists (ASHP), however, there isn't an epidural shortage in the U.S.
However, according to an online Canadian medical device shortage database, there is an epidural shortage in Canada. These aren't shortages of the drugs but of the catheters and other supplies used when medical professionals administer the epidural for pain relief.
According to CBC, the shortage of epidural supplies stemmed from global supply chain problems. Delays in production across many sectors have been more of a concern since the COVID-19 pandemic disrupted manufacturing, shipping, and other parts of the supply chain. Epidural catheters are used in childbirth scenarios and other surgeries, so the demand for them is quite high.
Article continues below advertisement
When did the epidural shortage start?
Media outlets began reporting on the epidural catheter shortage in the spring and summer of 2022. Per the Canadian medical shortage list, some epidural supplies began to be in shortage in April 2022. Some of these shortages have been resolved, but most are ongoing as of July 2023. Two types of epidural needles and a brand of epidural catheters are anticipated to be in shortage through August 2023.
Article continues below advertisement
What should you do if you're concerned about the epidural shortage?
Pregnant patients in the U.S. likely don't have much cause for concern, although, in 2022, some U.S. medical care providers observed longer lead times when ordering epidural supplies, per What to Expect.com. Canadian medical centers may be experiencing similar difficulties since several epidural supply shortages continue.
The American College of Obstetricians and Gynecologists (ACOG) notes that an epidural is the most common form of pain relief used during childbirth in the U.S. The medication is delivered through a catheter, one of the supplies experiencing a shortage in Canada.
Fortunately, the epidural shortage may be over by late summer 2023, as many of the supply shortages have been resolved as of July, and several more are expected to be resolved by the end of August.
Some medical centers adapted to the shortage by changing vendors or brands since not all brands of catheters or needles were in shortage. Patients can also take comfort in the fact that the catheter is not the only delivery method for epidurals. CBC noted that other forms of pain control are medications delivered intravenously, through the spine, or by inhalation.