Introducing Taco Bell's First Fully Vegan Menu Item: The Vegan Crunchwrap
Taco Bell is appealing to those eating a plant-based diet with the new Taco Bell Vegan Crunchwrap, available for a limited time at select locations.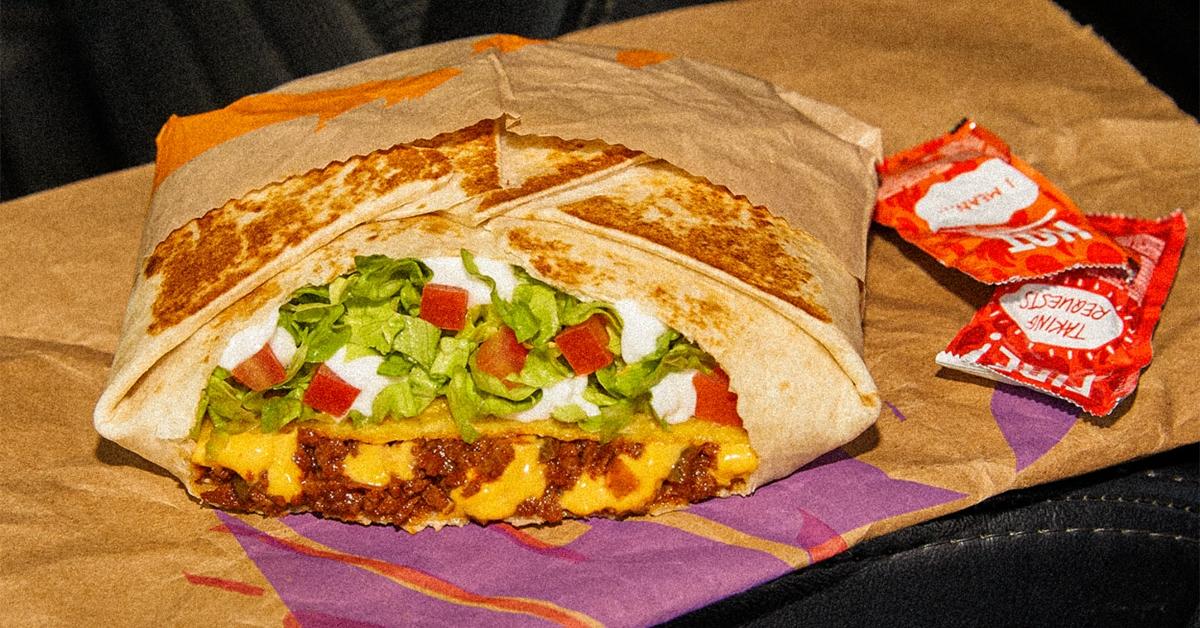 Taco Bell is releasing its first-ever vegan menu item. The Vegan Crunchwrap is available for a limited time starting June 8, 2023.
Article continues below advertisement
The Vegan Crunchwrap is similar to the Crunchwrap Supreme already on the Taco Bell menu, but it's made with proprietary plant-based products. It features vegan seasoned beef, topped with vegan blanco sauce and vegan nacho sauce, then wrapped in a flour tortilla with lettuce, tomato and a crunchy tostada shell.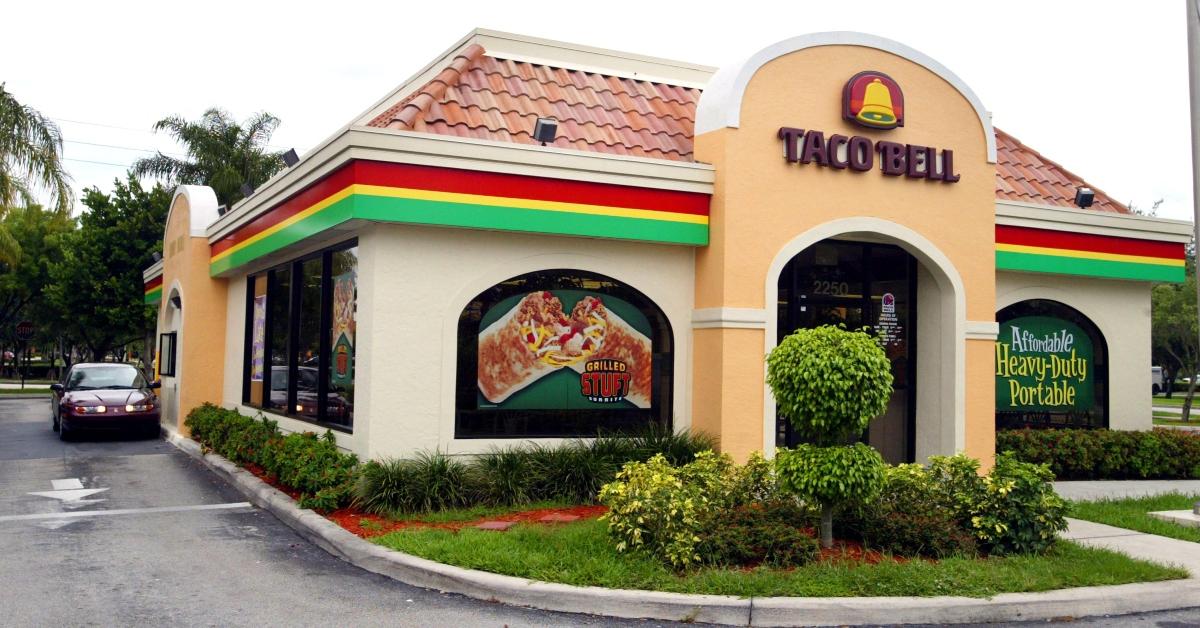 Article continues below advertisement
Is the Vegan Crunchwrap certified vegan?
All ingredients in the Vegan Crunchwrap are certified vegan by the American Vegetarian Association.
"Such a large part of our fandom is vegan or vegetarian, and we're as committed to them as they are to us and our menu," Liz Matthews, global chief food innovation officer at Taco Bell, said in a statement shared with Green Matters ahead of the launch. "That's why we took so long, months and years, to release something this special; we wanted and needed to get it exactly right, to get it mouth-watering."
Article continues below advertisement
In 2021, Taco Bell partnered with alternative meat company, Beyond Meat, to "create an innovative new plant-based protein."
Note that in some Taco Bell restaurants, the same frying oil will be used for both the Vegan Crunchwrap and other products that may contain animal ingredients. The new Vegan Crunchwrap is still suitable for vegans, but those with allergies to other ingredients used in Taco Bell's kitchens may want to take caution.
Article continues below advertisement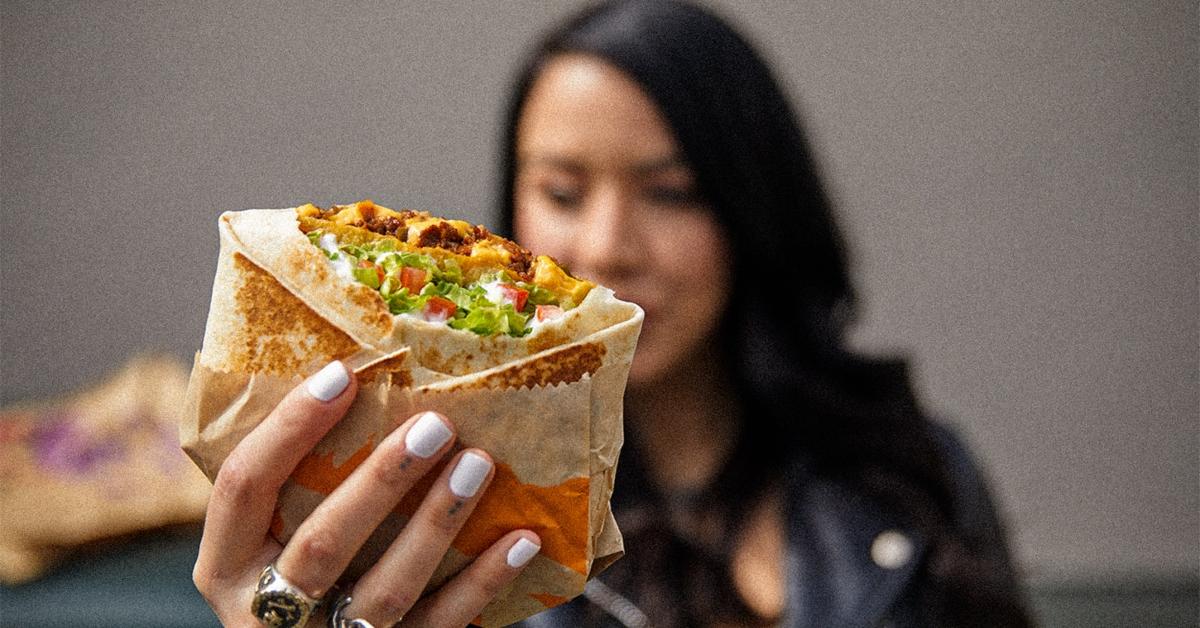 How much does the Vegan Crunchwrap cost?
The Vegan Crunchwrap will cost the same as its meaty counterpart, at about $4.89, though that price may vary depending on location.
Taco Bell is using the limited availability of the Vegan Crunchwrap to gauge customer feedback.
Article continues below advertisement
"Our fans are always hacking our customizable menu to try new options, especially veggie-forward," said Missy Schaaphok, director of global nutrition and sustainability at Taco Bell. "So now we're hacking the hack, if you will, with a product that's completely vegan as-is, right off the menu. I may be biased, but no veggie burger could compare."
Does Taco Bell have other vegetarian food?
Taco Bell already has many vegan and vegetarian-friendly menu items, such as the Bean Burrito, Fiesta Veggie Burrito, Black Bean Chalupa Supreme, Black Bean Crunchwrap Supreme, and Veggie Mexican Pizza.
Article continues below advertisement
The company estimates that its vegetarian options accounted for over 23 percent of items sold in 2022.
Article continues below advertisement
Where can I find the Vegan Crunchwrap?
Taco Bell says it will offer the Vegan Crunchwrap in "cities with notable vegan populations." Those cities include Los Angeles, New York City, and Orlando. Here are the locations for Taco Bells in those cities where you can get a Vegan Crunchwrap:
Los Angeles: 6741 Hollywood Blvd, Hollywood, CA 90028

New York City: - 976 6th Ave, New York, NY 10018 (off 36th Street)

Orlando: 11893 East Colonial Dr, Orlando, FL 32826.
How can you eat vegan at Taco Bell?
If the Vegan Crunchwrap isn't available at a Taco Bell near you, there are still options for you to eat vegan at Taco Bell. The fast food restaurant's refried beans aren't made with lard like many refried beans, so you can have them in your tacos, burritos, or quesadillas.
Vegans and vegetarians can order their Taco Bell menu favorites "fresco style," which replaces the sauce and cheese with tomatoes; customers can also ask for beans instead of meat.