Is It Possible to Eat Vegan at Taco Bell? How to Make Your Order Plant-Based
Whether you ate fast food before you went vegan, or if you simply want an on-the-go plant-based option, here's how to order a vegan meal at Taco Bell.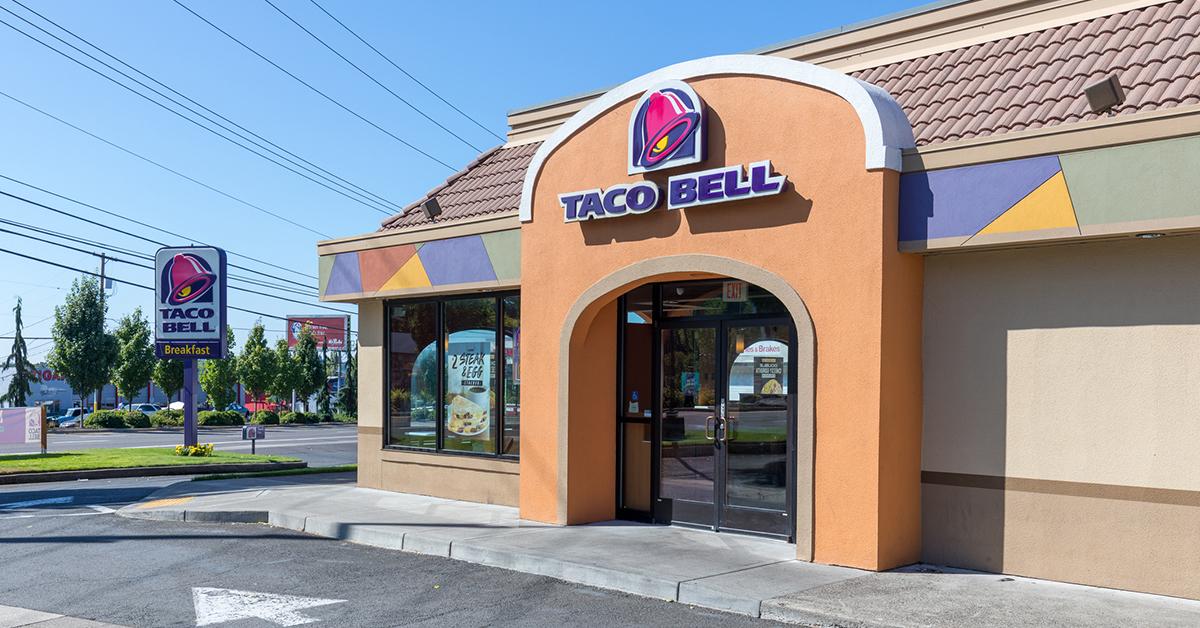 Article continues below advertisement
And while eating vegan is relatively easy to do at home, everyone eats out sometimes, especially when they're on-the-go. And while many fast food chains aren't necessarily conducive for plant-based eating, Taco Bell has a plethora of vegetarian and vegan-friendly options. Keep reading to find out all about Taco Bell's totally meatless menu, how you can order vegan, and more.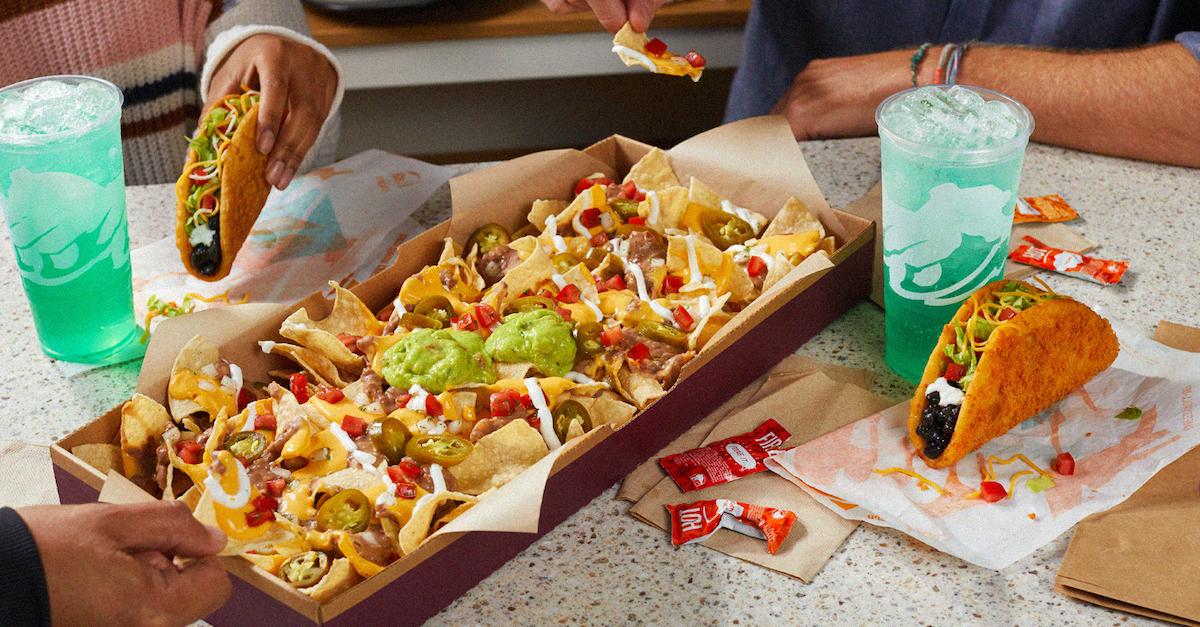 Article continues below advertisement
Can vegans eat at Taco Bell? Here's how to do it:
Taco Bell is one of the most vegan and vegetarian-friendly restaurant chains out there. Historically, Mexican food features a variety of bean and vegetable-based dishes, making it a perfect option for those who live a plant-based lifestyle. Taco Bell's refried beans also aren't made with animal fat — such as lard — which means vegans can order refried beans on tacos, quesadillas, or burritos with no qualms whatsoever.
Any dish at Taco Bell can be made vegan with the appropriate swaps. All you have to do is order it "fresco style," and specific to "Make It Meatless," and your dish will automatically be turned into a plant-based alternative. Dairy products will be replaced with pico de gallo and meat will be replaced with refried beans.
Article continues below advertisement
In 2020, Taco Bell removed the vegan-friendly potatoes from its menu, to the dismay of vegan and vegetarian customers everywhere. But fortunately, in January 2021, the chain gave into customer demand and announced that potatoes will return to every U.S. Taco Bell on March 11, 2021. You can sub the meat in any dish with potatoes, or add potatoes to any meal.
And soon, you'll be able to swap out Taco Bell's animal-based meat with more than just beans or potatoes — in January 2021, Taco Bell announced a partnership with Beyond Meat. The fast food chain is planning to start testing plant-based meat on its menus sometime in 2021, and it's safe to say that vegans, vegetarians, and meat eaters alike are looking forward to it.
Article continues below advertisement
In June 2021, Taco Bell unveiled the Naked Chalupa with a Crispy Plant-Based Shell. The shell is made from breaded pea protein and designed to taste like crispy vegan chicken. The item is certified vegan by the American Vegetarian Association, and is currently being tested at one Taco Bell location (2222 Barranca Pkwy, Irvine, Calif.) through June 27, 2021. Hopefully the test will go well and the new item will roll out in more locations soon. If you are lucky enough to live near Irvine, you can veganize the Naked Chalupa with a Crispy Plant-Based Shell by asking for no dairy cheese or ranch sauce.
Article continues below advertisement
There's a certified-vegetarian menu, with plenty of plant-based options that can be made vegan.
In March 2020, Taco Bell unleashed a feature on their self-service kiosks called Veggie Mode, which provides users with the option to order from 50 American Vegetarian Association (AVA)-certified food items, from the Black Bean Chalupa Supreme, to the Spicy Potato Soft Taco, or even our favorite, the Veggie Power bowl.
The chain recently unleashed two new brand new items to their selection of veg options called the Black Bean Toasted Cheddar Chalupa, and the Veggie Nachos Party Pack. While the chain doesn't yet have dairy-free cheese to make either completely vegan, both are solid options for any and all meatless TB fans out there who don't mind a little dairy in their lives, every so often.
Article continues below advertisement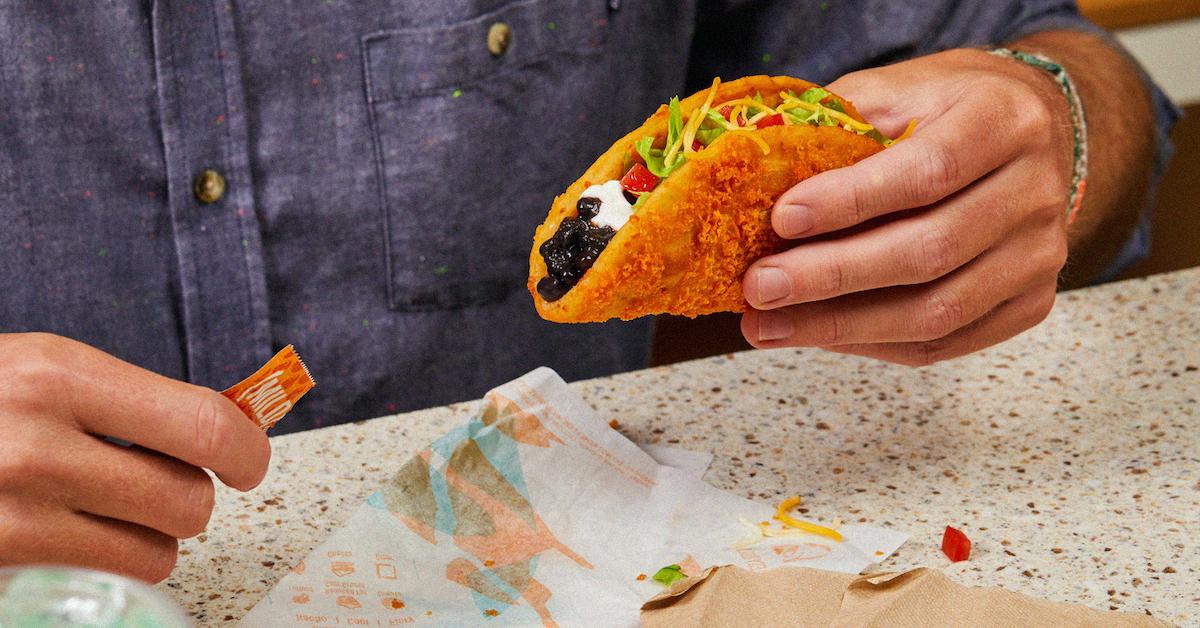 Most of Taco Bell's sips and sauces are vegan, too.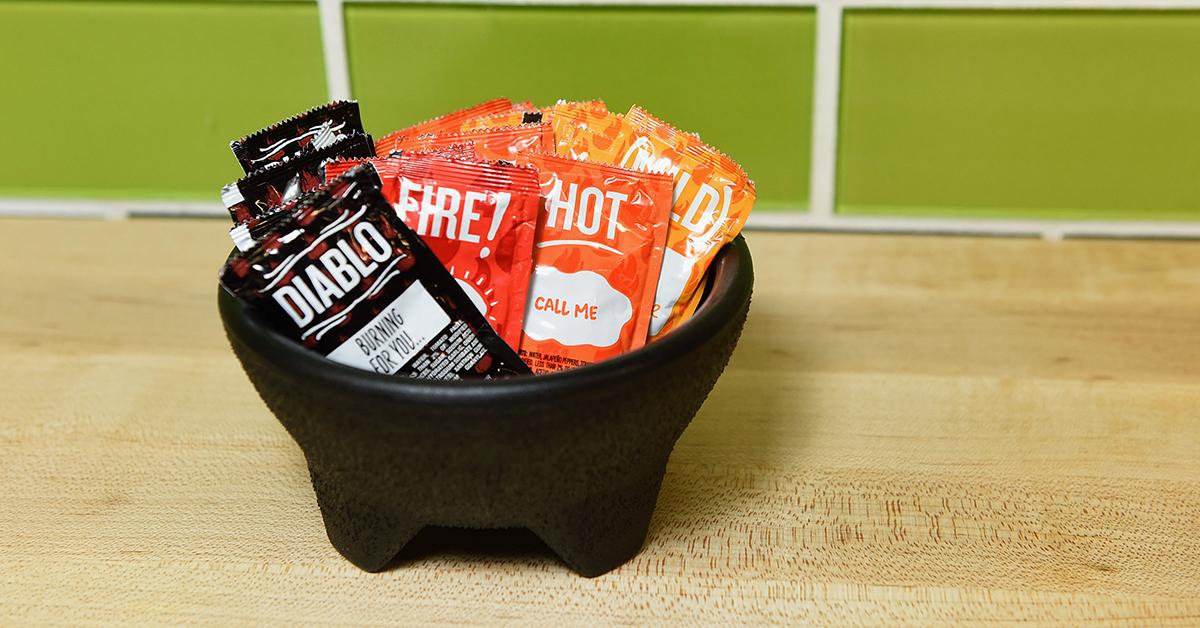 Good news, Taco Bell lovers — according to VegOut, all of Taco Bell's sauces are certified vegan, including its border sauce, diablo border sauce, fire border sauce, hot border sauce, green chile sauce, green tomatillo sauce, and red sauce. Keep in mind, though, none of the creamy sauces are vegan, according to Spoon University, which includes the chipotle sauce and sour cream.
There are several soda options at Taco Bell, but vegans should research the ingredients beforehand. Some sodas, such as Coca Cola and Diet Pepsi, aren't certified vegan, as Coke contains traces of fish gelatin, while Diet Pepsi maintains it's not suitable for vegans. On the other hand, Dr. Pepper, Sprite, Gatorade, and 7Up are all vegan soft drink alternatives, and — of course — course, there's always water, too.
Now get out there, and live más.