Behind the Scenes: Where Is 'Pets & Pickers' Filmed?
Where is 'Pets & Pickers' filmed? The popular documentary-style show is filmed in Canada. You can follow the stories on the Discovery Channel.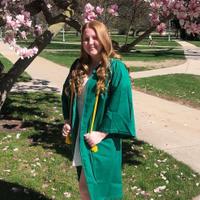 If you have a pet, then you probably know just how much love and chaos they can bring into a person's life. But you also know how much care they require — and for many families, healthcare for pets can become expensive.
On the show Pets & Pickers, a team of compassionate veterinarians refuses to let that become a barrier for current and potential pet parents. Keep reading to learn more behind-the-scenes details, starting with: Where is Pets & Pickers filmed?
Article continues below advertisement
'Pets & Pickers' is filmed in Canada.
More specifically, the show is shot in Richmond, B.C. — a city right outside Vancouver. The animal hospital works in tandem with two of the local Regional Animal Protection Society (RAPS) thrift stores, making for three main filming locations, according to Surrey Now.
But what exactly do two thrift stores and an animal hospital have in common? Well, any money generated at the thrift stores is actually put toward alleviating vet expenses. It doesn't matter if it's a life-saving procedure or something small, the two entities work together to make things happen.
Article continues below advertisement
A local community member — who also appears in the show — explained that the filming of Pets & Pickers took almost three years, Surrey Now reported. All eight episodes are filled with vets endlessly working to help animals and families alike.
More on the show:
After three years of filming, the show premiered in May of last year. In the very first episode, "Pets, Pickers, & Problems," a worried pet parent travels hours to see whether or not the animal hospital can help her dog, according to a press release.
She hopes that RAPS and the veterinarians can help her pay for an unplanned surgery to help with her pet's breathing. The team is put to work and they try their hardest in order to do what needs to be done.
Article continues below advertisement
Without the incredible Pets & Pickers team, the show wouldn't be possible. The RAPS members are Dr. Regan Schwartz, Dr. Alex Maldonado (Dr. Alex), Dr. Joseph Martinez, Dr. Satveer Dadrwal (Dr. Satveer), and Dr. Victoria Cruz-Mendez (Dr. Cruz-Mendez). "Dr. V" (Dr. Marius Vasilescu) is the "go-to surgeon" and lead veterinarian, the press release explained.
On the thrift store side of the operation, Karen Kamachi and Marty Kramer work together on a number of tasks. They mainly focus on bringing in donations and finding buyers in order to help people and pets.
Article continues below advertisement
The storylines in Pets & Pickers are compassionate, uplifting, and full of twists and turns. This show is guaranteed to tug on your heartstrings. If you're an animal lover or a pet parent, this might be a good one to sit down and watch — maybe your dog can join too!
And if you've already seen the show, you're still in luck. Season two is in the works! According to the RAPS website, you could even "become part of the story" and help some animals and people. The newest season is expected to air sometime this year — hopefully sooner rather than later!
To keep up with Pets & Pickers, you can check out their Facebook page or go to the RAPS website.