The Puppy Bowl: How to Watch, Gearing Up for the Big Game, and More
When is the Puppy Bowl? Whether or not you're tuning in for the actual Super Bowl, tuning into the Puppy Bowl is absolutely imperative.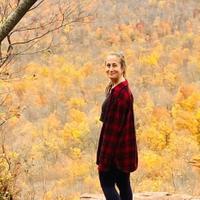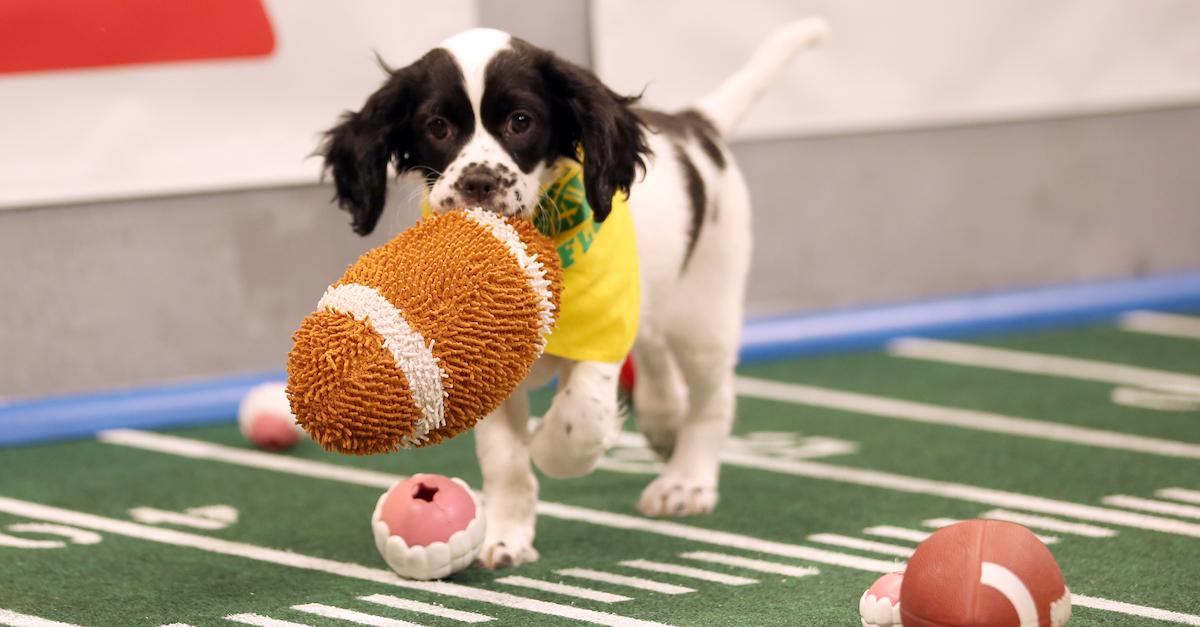 Well folks, it's almost that time of year again... Puppy Bowl XIX is coming up even more quickly than we could have realized.
The most adorable sporting event of the year will pit Team Ruff up against Team Fluff for the 19th time ever, to see who will ultimately take home the highly coveted Lombarky Trophy. But when is the Puppy Bowl 2023, and how can we tune in?
Article continues below advertisement
Keep reading for more on how to catch this incredibly special televised event for yourself. It goes without saying we're paws-itively stoked.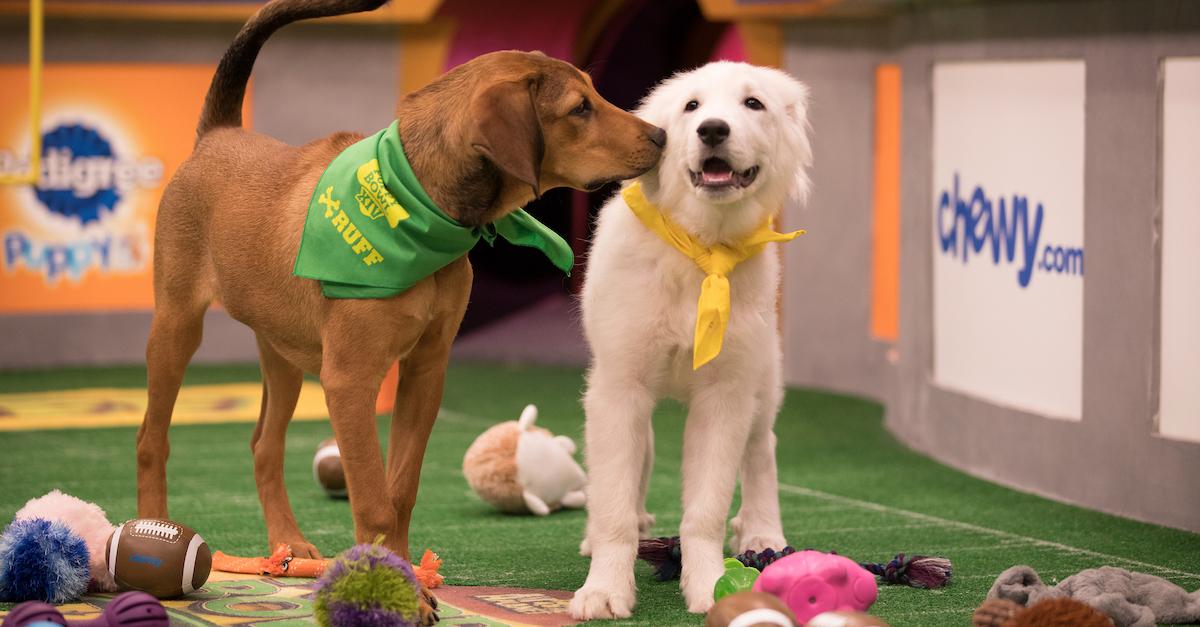 Article continues below advertisement
What is the Puppy Bowl?
This year's lineup includes a total of 122 puppies from 67 rescues and shelters from 34 U.S. states. For the first time, per Discovery, this year's programming will feature a Native American rescue, and it will also feature a total of 11 special needs pups.
As per usual, the game will be hosted by Puppy Bowl referee and talkshow host, Dan Schachner, who has called penalties and touchdowns alike for 12 amazing years, alongside sportscasters Steve Levy and Taylor Rooks.
Article continues below advertisement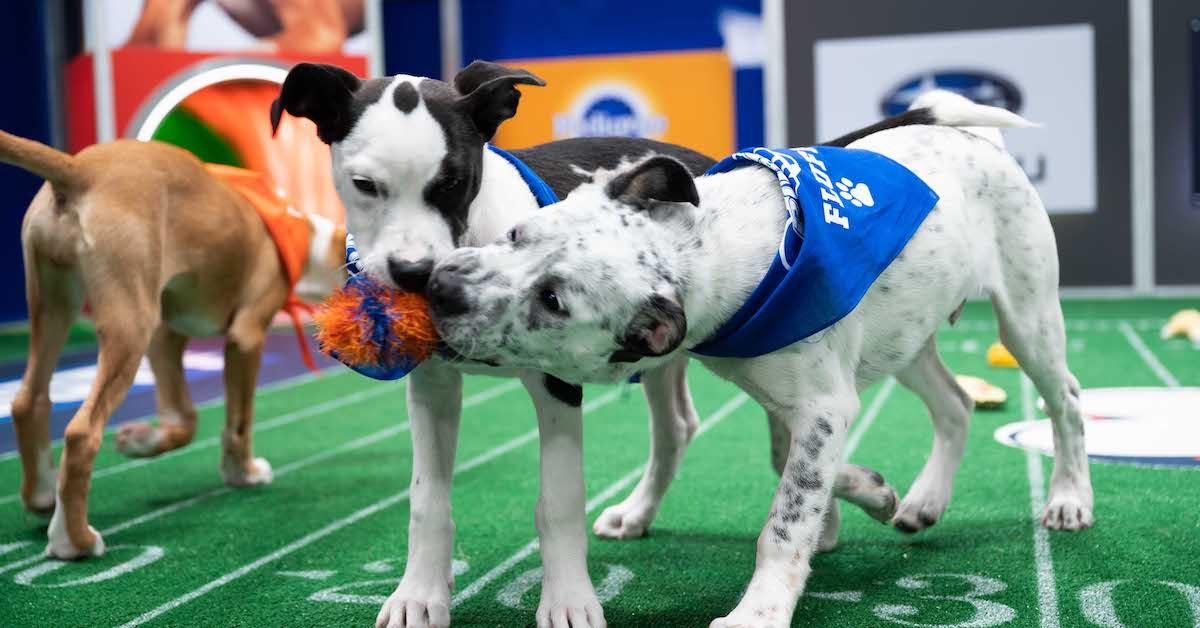 When and how to watch the Puppy Bowl:
You can catch the Puppy Bowl on the same day as the Super Bowl: Sunday, Feb. 12. Per Discovery, you can start by tuning into the pre-game show on Animal Planet — or by streaming it on Discovery+ — at 1:00 p.m. ET. At the pre-game show, you'll get inside information on the puppies, the coaches, and you'll even learn about the puppies unique traits with information from Wisdom Panel's dog DNA tests. You'll also get a sneak peek at the Kitty Halftime Show.
Article continues below advertisement
But if you're just dying to tune into the big game, the Puppy Bowl itself will start an hour later, at 2:00 p.m. ET. Again, to watch, you can simply tune into Animal Planet, or you can stream it on Discovery+.
We're dying with anticipation.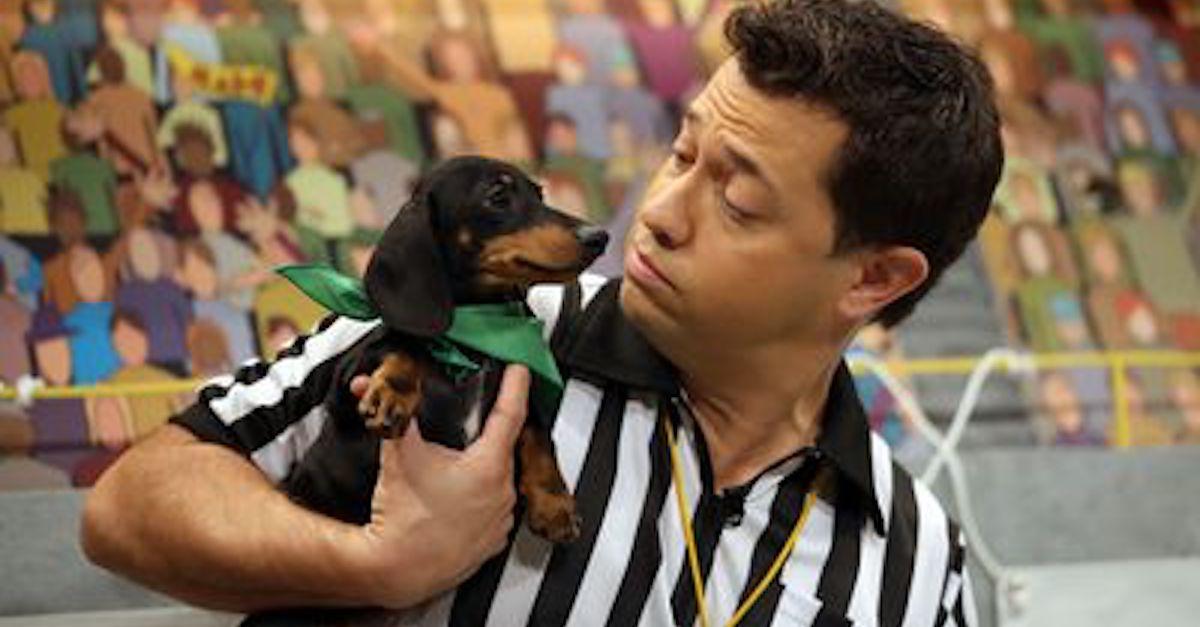 Article continues below advertisement
How can I support the puppies in the Puppy Bowl?
As previously mentioned, tuning into the pregame show will give you what you need to know about the participants in this year's Puppy Bowl, including their shelter.
If you're serious about adopting any of the featured pups, you can visit AnimalPlanet.com or Discovery.com, where all of the shelter information about this year's players can be found. As of right now, shelter information is available for the 16 dogs in Puppy Bowl XIX's starting lineup, but more will be released as the game nears.
If you aren't able to adopt right now, you can always donate to or volunteer with any of these shelters.
Likewise, brands such as Grounds & Hounds Coffee Co. are partnering with Animal Planet to release a limited-edition Puppy Bowl 2023 Collection. It includes coffee, an exclusive dog bandana, and a fuzzy football plush, and 20 percent of the profits will go towards participating rescue organizations.