Why Everyone Is Sticking Toilet Paper Rolls in the Fridge
A new hack that involves putting toilet paper in the fridge is becoming popular — but it's not the best idea.
As wonderful as the refrigerator is for keeping foods fresh, we all know how quickly the appliance can get stinky thanks to the wide variety of smells coming from the food you store there. Is there any way to keep odors at bay inside your fridge?
Article continues below advertisement
One TikTok creator is sharing an easy hack for maintaining freshness inside your refrigerator, but it may not be any better than the typical solution. Find out why people are putting toilet paper in the fridge and if it's a smart option.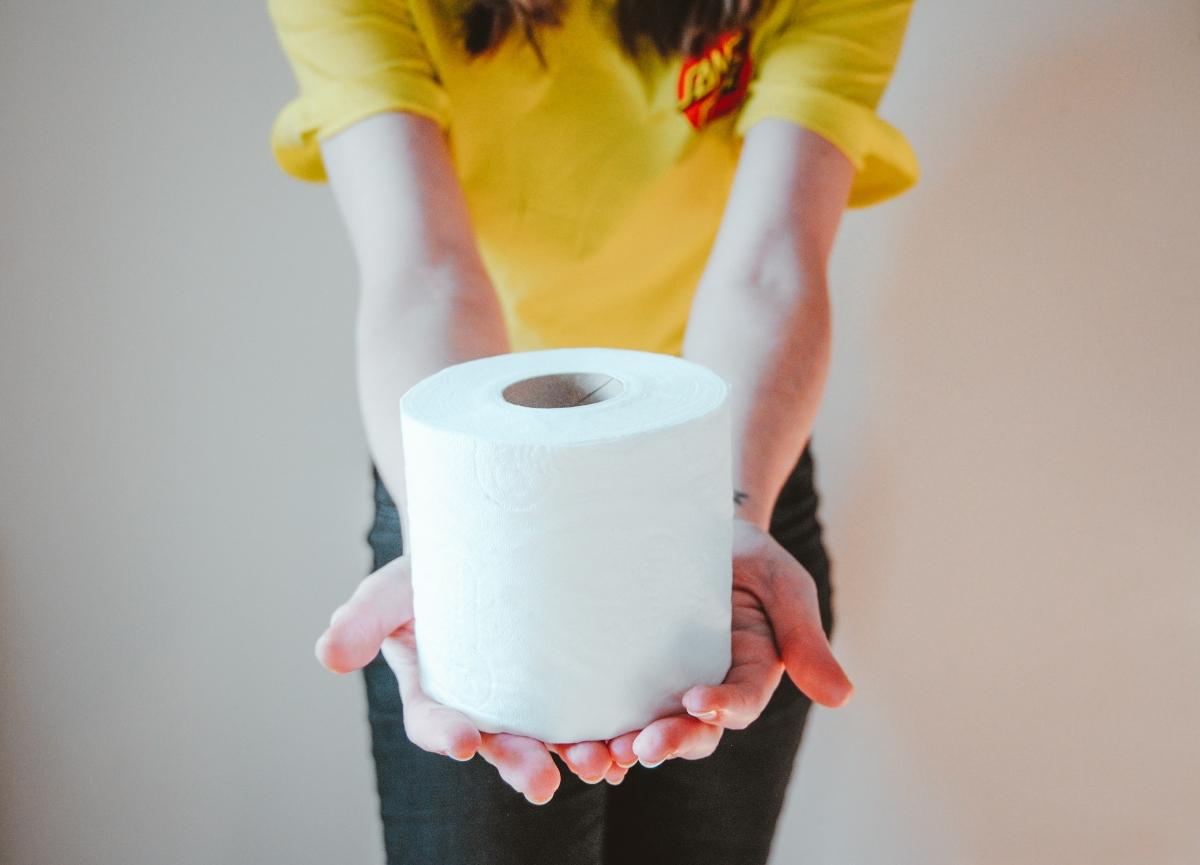 Article continues below advertisement
People are putting toilet paper in the fridge as an alternative to baking soda.
Upon hearing that people are storing toilet paper in the fridge, you might not instantly comprehend why anyone would do that. Well, a TikTok channel called Smart Fox Lifehacks says that toilet paper in the fridge can solve a really common kitchen problem. Essentially, the creator says, a roll of toilet paper can absorb smells from your refrigerator to keep it fresh.
According to the brief TikTok, the idea for putting toilet paper in the fridge to soak up odors comes from the hotel industry. The video recommends taking a new toilet paper roll straight out of its packaging and placing it in the fridge, then replacing it every three to four weeks.
Article continues below advertisement
The New York Post Instagram account posted about the hack, and here's what some commenters had to say:
"This is why people put baking soda in the fridge..."
"Supposedly acts like a moisture absorber. Saved you a click. Get a box a baking soda, works much better."
"I'm putting dirty toilet paper in my fridge. Is this correct?"
(Of course, that third comment is incorrect — the TikTok says clearly to use clean toilet paper.)
Article continues below advertisement
Does toilet paper in the fridge really work to soak up odors?
If you're skeptical of this fridge hack, you may appreciate that House Digest also said a clean roll of toilet paper absorbs odors in the fridge. It's because toilet paper is designed to be very absorbent and can absorb humidity and smelly particles, which tend to float around inside your refrigerator.
Article continues below advertisement
According to House Digest, if you want to try this hack, you should not use a roll that's already been out of the wrapper in the bathroom, as the roll could have taken on "fecal particles from toilet flushing spray, known as the aerosol effect."
As gross as that thought is, it's a good reminder to use a clean and fresh toilet paper roll. However, this outlet advises that you might replace the roll after just a few days, which sounds like a really unsustainable way to freshen your kitchen.
The unfortunate part of this hack should be fairly obvious: the toilet paper roll may only work a few weeks or even less, while a baking soda container can be left open in your fridge for about three months, according to The Spruce.
So overall, using toilet paper in your fridge may seem relatively inexpensive, but it's creating far more waste than using a natural deodorizer like baking soda. Plus, regular fridge cleaning, especially after spills, will keep nasty smells at bay.