Melanated Campout Is Immersing People of Color in Nature With Vibrant Camping Events (Exclusive)
Melanated Campout is a Black-owned and woman-owned company that hosts an annual camping retreat for people of color.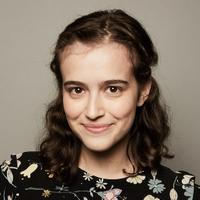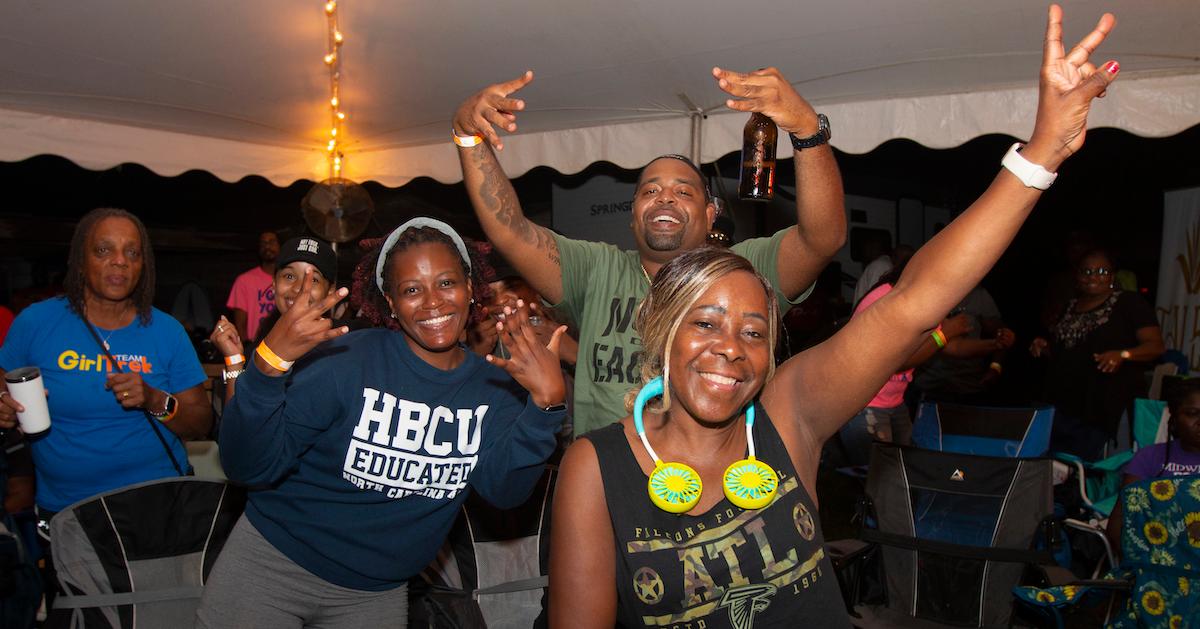 Five years ago, if you told electrical engineer Shunte' McClellan that she would wind up not only falling in love with camping, but also founding a camping collective for people of color — now called Melanated Campout — she wouldn't have believed you.
But a few years back, after many years of resisting invitations to go camping, McClellan and Jocelyn McCants reluctantly agreed to join their friend and coworker Cayela Wimberly White on a true, immersive, overnight camping trip.
Article continues below advertisement
McClellan was shocked to have a transformational experience that night, relishing in disconnecting from technology, bonding with her friends, and even basking in the rain. "One of the things we said was, 'Oh my god, we gotta expose more people to this,'" she tells Green Matters on a recent video call. The three women soon began discussing how they could inspire more Black people to go camping.
From there, Melanated Campout was born.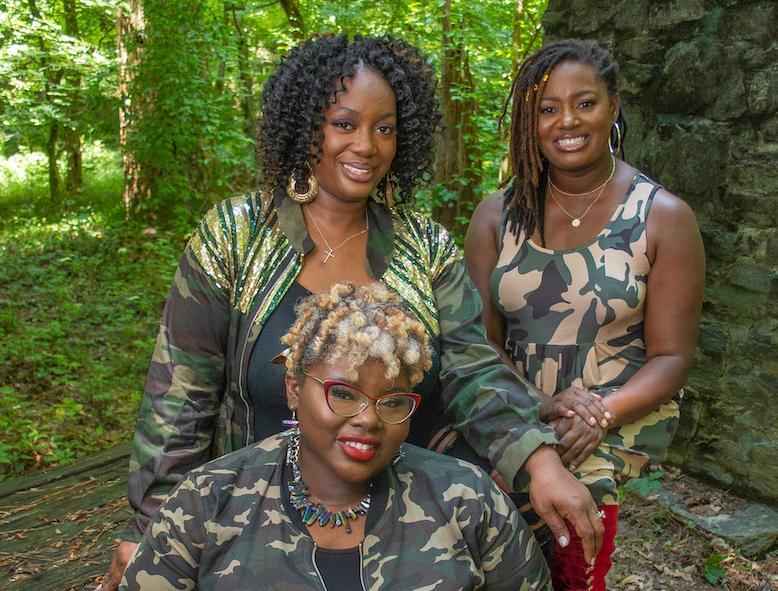 "A lot of people, especially a lot of minorities, are afraid they might be targets if they were to go [camping]," McClellan says. "We gotta dispel that; we gotta get people comfortable with doing it," she recalls thinking.
Article continues below advertisement
From there, the three women — all of whom come from backgrounds in process-oriented work — came up with the idea to rent out a campground for a weekend, and plan a camping event designed for people of color to joyfully experience nature. Soon, they officially founded Melanated Campout, a Black-owned and woman-owned company, and began planning their first weekend retreat.
To learn more about the company and its annual Georgia-based camping event, we recently caught up with Shunte' McClellan, in honor of Melanated Campout's new partnership with outdoor lifestyle brand Winnebago.
As McClellan tells us, Winnebago first reached out to Melanated Campout with a goal of expanding diversity and inclusion at the outdoor company. "They were very intentional with what they were trying to do with exposing their brand to a diverse audience," McClellan says of the Winnebago team.
Article continues below advertisement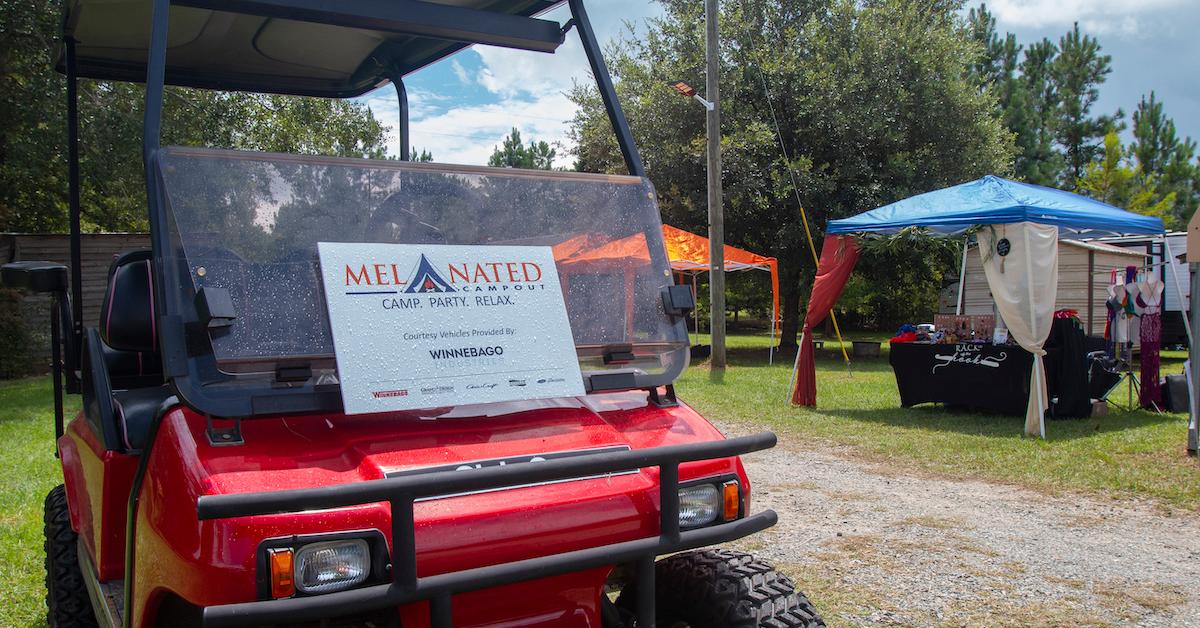 Melanated Campout 2022 brought together people of color in the great outdoors.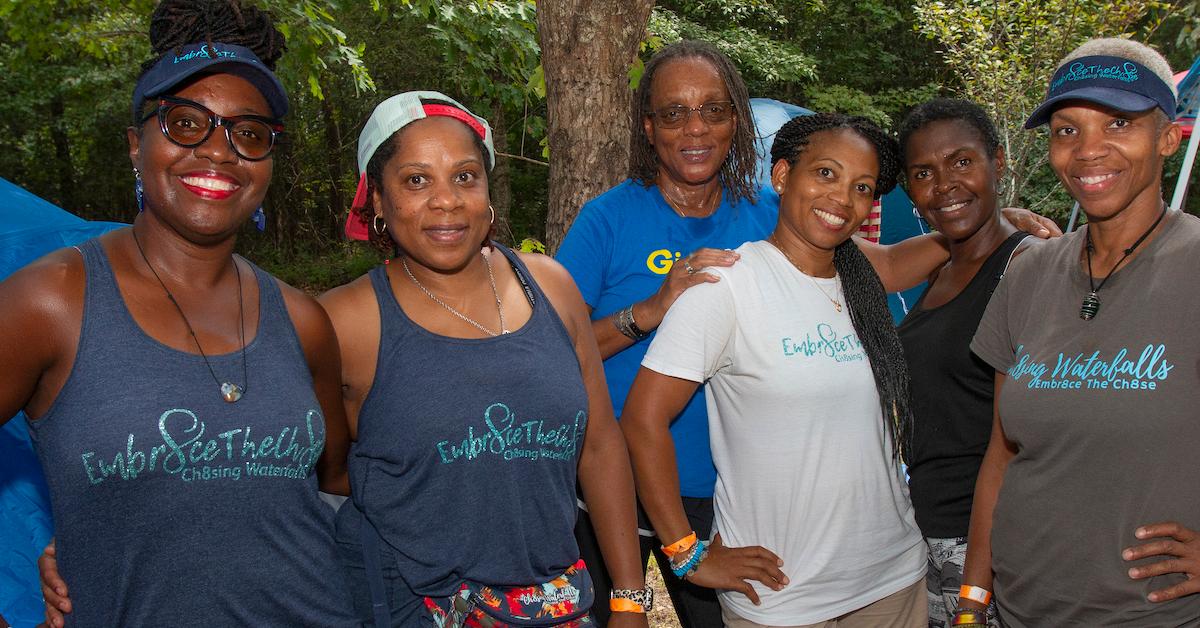 McClellan, McCants, and White — all of whom are alumni of Georgia Southern University — founded Melanated Campout with a mission of "[encouraging] more people of color to fall in love with camping" and "promoting the outdoors as an inclusive place." To help achieve that, every year, they plan a weekend camping getaway, which brings together hundreds of people of color with varying levels of camping experience.
Article continues below advertisement
The most recent Melanated Campout weekend was held in late August 2022 in Wrightsville, Ga, with about 400 participants. For three days, participants were invited to pull up RVs and tents, and participate in a curated schedule filled with yoga, kayaking, a comedy show, empowerment classes, scavenger hunts, an HBCU-themed party, an open bar, home cooked meals, and more. Or, they could simply choose to relax all weekend long in a hammock.
Basically, the weekend is designed for anyone and everyone who supports Melanated Campout's mission, or who wants to connect with an amazing group of people in the great outdoors. (And yes, there are always luxury toilets and showers on site at Melanated Campout events, which certainly help entice indoorsy types to attend.)
But McClellan's favorite moment of Melanated Campout 2022 was the water gun battle, where she witnessed adults of all ages laughing like children and letting go. "They just wanted to shoot their water gun. They just wanted to be kids for the day," she says with a smile.
Article continues below advertisement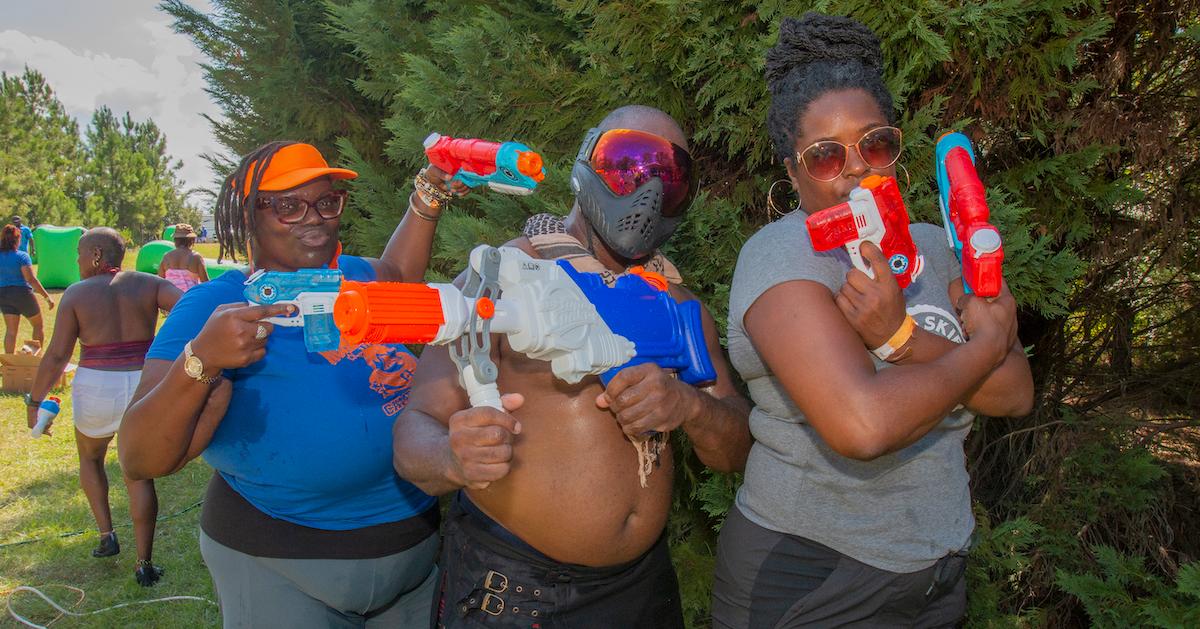 Melanated Campout also promotes the idea of leaving no trace.
"One of the things we preach — even leading up into the event — is the importance of leaving the environment better than when we came," McClellan says, adding that they hire a cleaning staff for the weekend to make sure nature is left undisturbed.
Article continues below advertisement
Melanated Campout 2023 is in the works — and the company has big plans for the future.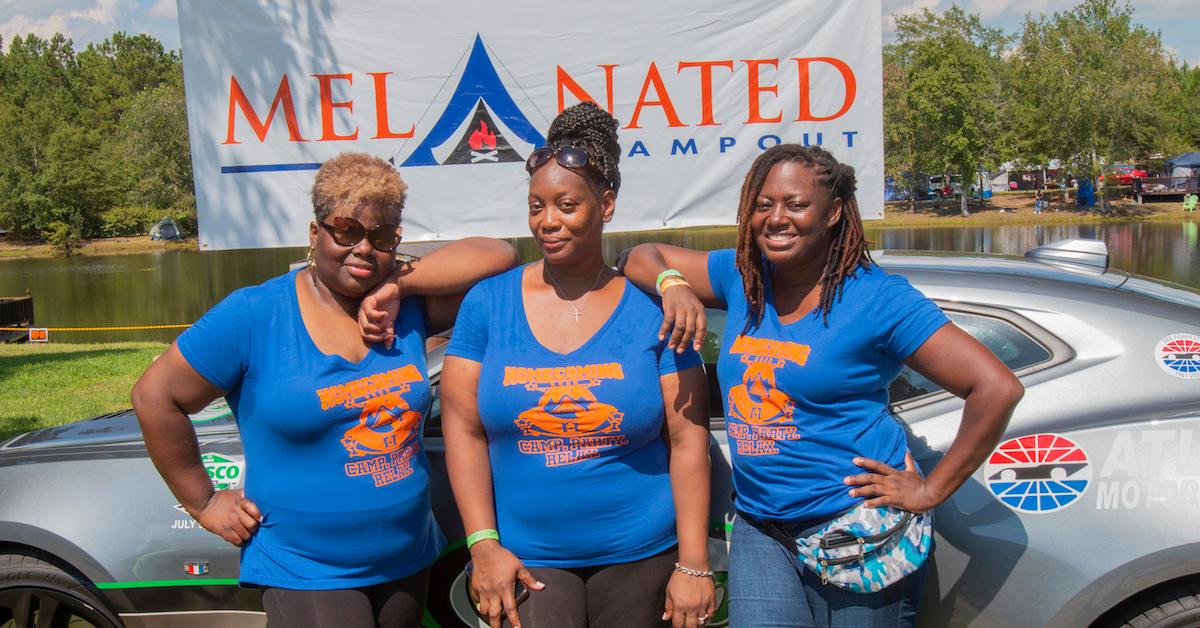 The 2023 Melanated Campout is currently in the works, though nothing has been confirmed yet. Make sure to sign up for the newsletter for updates, and note that you must be at least 21 to attend.
If you are interested in joining a Melanated Campout weekend in the future, you can expect to see the company grow a lot in the coming years. McClellan hopes to expand Melanated Campout outside of Georgia, and eventually host camping weekends in other states across the U.S.
"We want Black and Brown people to know that it's OK to go camping," McClellan says — and with hundreds of people having participated Melanated Campout events over the past few years, it's clear that Melanated Campout team is making a huge difference.