Experienced Hikers Give Their Best Hiking Tips for National Trails Day (Exclusive)
National Trails Day falls on Saturday, June 5, so we spoke with a wide range of hikers across the country to hear their best hiking tips and advice.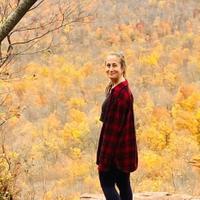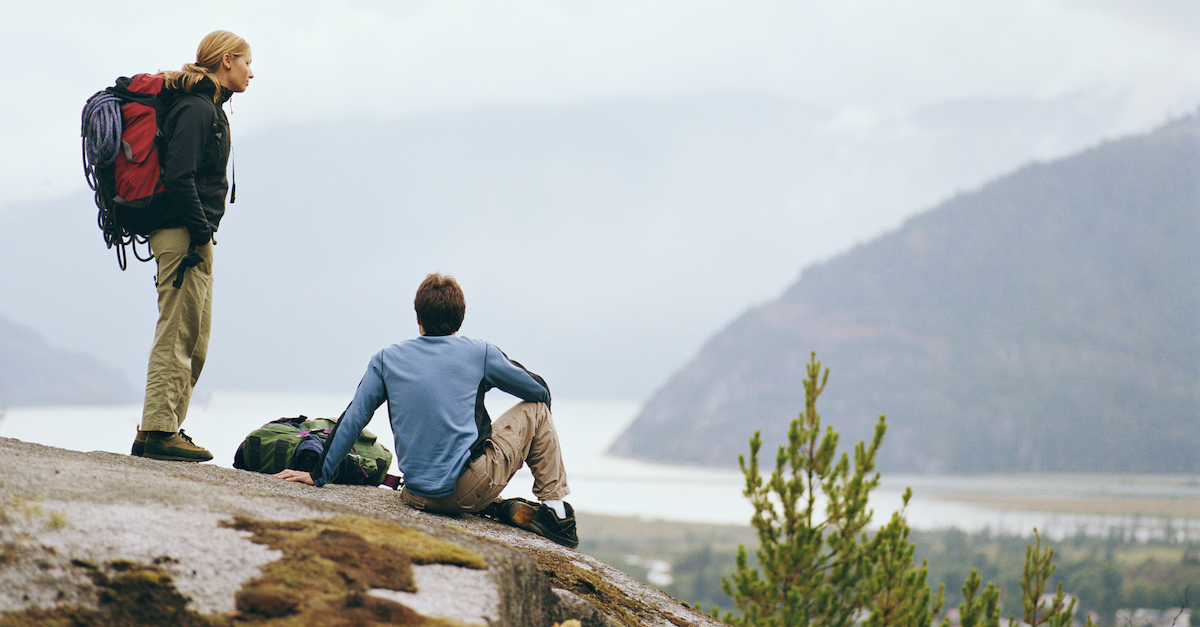 One of our absolute favorite holidays, National Trails Day, is coming up on Saturday, June 5, and to celebrate, many of us are planning to get outside and take a hike. So, with that in mind, we spoke with a number of experienced hikers and influencers in the outdoor space, to discuss their best tips and pieces of advice for those who are planning to hit the trails, based on their experiences. Novices, take notes.
Article continues below advertisement
@aisha_danielle_ on leaving no trace:
Hawaii-based photographer and hiker, @aisha_danielle_, advises hikers to abide by the seven Leave No Trace principals.
"My best hiking tip is to leave no trace!" she tells Green Matters. "The beautiful trails we love to visit only remain beautiful if we take care of them and follow the seven leave no trace principles. The seven principles are plan ahead and prepare, travel and camp on durable surfaces, dispose of waste properly, leave what you find, minimize campfire impacts (be careful with fire), respect wildlife, and be considerate of other visitors. Have fun on the trails!"
@gautvanlife on taking in the nature while you walk:
Michelle Patterson and Gautam Ahuja, the creators behind @gautvanlife, tell us the importance of slowing down to enjoy the scenery, treating yourself, and splurging on the right hiking boots:
"We used to always power through hikes with the end destination in mind, but lately we have slowed down and began observing the nature we are hiking through. Once we slowed down we found thimble berries, which are now Michelle's favorite," they tell us.
Article continues below advertisement
"The end destination is still very important to us, but finding treats along the way helps us really appreciate all the beauty that the world has to offer.I love to bring a treat for the top - some of my favorites are sour patch kids, a fresh piece of fruit, or a sparkling water!LikeCopyReportREI is amazing for hiking shoes. Getting the right fit is crucial and everyone's foot is different. Don't be afraid to try new shoes if they don't work for the first few trips."
Article continues below advertisement
@hiking_ginger_b on using aluminum water bottles:
@hiking_ginger_b, whose trail name is "Ginger Ballz," advises hikers to try his latest hiking obsession: aluminum water bottles.
"This year I started using aluminum water bottles instead of the usual Smart water bottles hikers use," he tells us. "They are lightweight and you can use them repeatedly. An unexpected bonus is that on extremely cold nights, you can boil water and put it in the bottle to keep you warm."
Article continues below advertisement
@thehikerpup on being mindful of your dog:
Dawn, the hiking queen behind the adorable account @thehikerpup, tells us about the importance of controlling your pup in the great outdoors.
"When adventuring out in the wilderness with your dog please be mindful of their impact on the environment and the enjoyment of other hikers," she explains. "Keep them on leash where required and when allowed to be off leash, please make sure you've taught them a proper come command so they can be controlled and kept from bothering wildlife and other hikers."
Article continues below advertisement
"Teaching a great come command will make all of your hikes less stressful and safer! Also pack out their poop! Poovaults or odor proof bags make that task more pleasant."
Article continues below advertisement
@kaydubsthehikingscientist on going with the flow:
Dr. Kristen Wickert, aka @kaydubsthehikingscientist, tells us about being open to anything.
"My No. 1 piece of advice is to be flexible," she tells us. "Setting out on a long distance hike with the exact mileage planned out for every day will prevent you from experiencing the wonderful random events that happen on trail. The random events of laughing and learning with strangers can be some of the most memorable times during a hike. Be open to possibilities."
Article continues below advertisement
@the_hiking_veteran on being practical:
The author, photographer, and experienced adventurist behind @the_hiking_veteran, Erik Schlimmer, gave us a few wise words to those venturing on longer journeys:
"Remember that a day hike is actually an intended day hike. Becoming injured, attempting to finish too ambitious of a hike, and getting lost are three easy ways to not make it back to the trailhead by sundown. I bring extra simple gear to spend the night such as warm clothes, extra food, headlamp, and tarp. It would be a restless night, but I'd survive, even during winter."
Article continues below advertisement
"Bring a map and a compass and know how to use them. Far too many hikers rely on smartphones and hiking apps these days. A smartphone may fail for various reasons, yet a map and compass never will."
"For overnight trips, select foods that are durable and palatable, have long shelf lives, and pack at least 100 calories per ounce. A few examples are extra sharp cheddar cheese, bagels, pepperoni, peanut butter, and anything chocolate."
Article continues below advertisement
"The old saying is, 'There's no pillow like a clean conscience." I always leave wild land better than I found it. If I had kept all the trash I've packed out of the mountains during 35 years' worth of hiking, it would likely fill a 50-gallon drum."
"I'm always learning, and that makes my time in the mountains more meaningful. I'm a student of flora, fauna, local history, and toponyms. For me, it's not just about the summit. It's about knowing everything I can about my surroundings and in some small way becoming part of them."
Article continues below advertisement
@colorado_kristin on inspiring others to hike safely and sustainably:
Colorado-based hiker, @colorado_kristin, gave tips on treating the great outdoors with utmost care.
"The most important considerations for new hikers are to learn basic safety and how to incorporate leave no trace practices from the start! With an unprecedented amount of people visiting our parks in the U.S. over the last year, I think it's more important than ever for those of us with an online presence to make sure we're doing what we can to promote responsible use of the outdoors we love so much," she explains.
Article continues below advertisement
"Whether it's featuring a trail cleanup on you page or talking about sustainable outdoor practices, the chance of reaching and impacting even one person with a message that could cause a positive impact is a pretty incredible opportunity we've been granted through these platforms."
Article continues below advertisement
@leahkmoran on leaving it better than you found it:
Travel nurse and adventure enthusiast, @leahkmoran, told us about keeping your trail clean:
"My number one rule of thumb when hiking is to leave any place better than you found it," she explains. "You can do this by: 1. Pack in, pack out. Anything you bring with you, take it back out. It's that simple! Bring a little bag to put all your trash in to keep things clean! If you see trash on the trail, pick it up! 2. Don't go off the marked trail. You destroy precious ecosystems when you step off trail, so try your best to stick to it! 3. Do not feed wildlife! If you feed them you're actually harming them in the long run because they start to rely on people for food. Plus, the food you might be feeding them probably isn't apart of their regular diet and could make them sick!"