Landlord Tells Woman To "Get Rid of Plants" but Refuses to Address Wood Rot, Mold, and Fire Hazards
A woman shares her frustration after her landlord told her to get rid of her plants but refused to address major hazards in her apartment.
Rents nationwide are skyrocketing as landlords use the tight housing market and inflation to gouge renters. While they charge more, some do less to maintain their rental properties. Although some places are making genuine efforts to reduce energy, others are finding their landlords difficult and ineffective — just ask TikTok user Katt Mirikitani.
Article continues below advertisement
On Sept. 14, 2023, last straw for Mirikitani was when her landlord raised her rent and asked her to get rid of plants she had outside the apartment but refused to address major hazards around the building. Here's what you need to know about her situation (and whether it was resolved in a fair way!)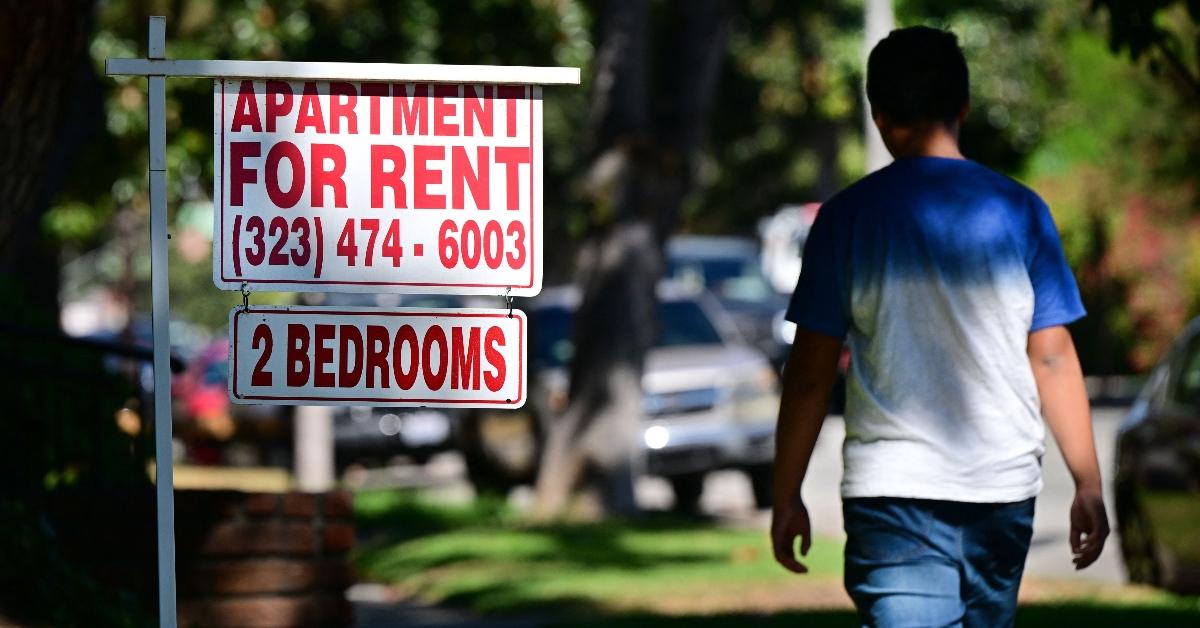 Article continues below advertisement
Woman says her apartment complex told her to get rid of her plants, but refuses to address hazards around the building.
In a viral video posted to TikTok on Sept. 14, 2023, Katt Mirikitani shared her frustration with her landlords at the apartment complex where she lives.
"I love how my apartment complex wants me to get rid of the plants out front but won't do anything about the structural damage in the patio. Wood is rotting, and that's the support," she said. She showed some potted plants that neatly lined the sidewalk to the apartment building, then cut to areas on her porch where the wood appeared to be rotting.
Article continues below advertisement
She then showed images allegedly taken from her apartment complex of a dripping faucet, exposed electrical wires, and black mold on a wall by water pipes. "Constant drip, fire hazard, and mold," she said.
"For the rent going up, nothing is being done. I'm broke and frustrated and scared about the mold. #rentingproblems," Mirikitani wrote in the caption of her video.
Article continues below advertisement
Commenters urged the woman to report her apartment complex to officials.
Commenters to Mirikitani's video urged her to report her apartment complex to city, county, and even state officials. "Check the laws in your state you might have a right to withhold rent until these safety and health issues are fixed," said one person.
"A quick call to the city & health department & your rent will be discounted & everything must be repaired & they can't charge u more it's retaliation," said another commenter. "Look up renter rights and serve your complex with a notice. Find a new property manager and sing like a canary," said yet another.
Article continues below advertisement
Others suggested she contact the local news about the problems. "Local News would love to cover that story. Who owns the property, and what company manages property?"
One of the commenters said she had some of the same issues when she lived in that apartment complex. "I used to live there. It's outrageous how much it charges for the amount of infestation, mold, and general disrepair exists there," the commenter wrote. "Legit had a hole in my ceiling from water damage that just existed there for months without them doing anything. Didn't do any mold remediation."
Article continues below advertisement
I can relate to the frustration over rising rents and neglectful apartment management. After my rent was jacked up by almost 19 percent, I emailed my landlord asking if they would do some repairs and improvements to the building. There is a hole in the wall of my apartment building that has been there for at least four months.
According to SmartAsset, rents have increased as much as 63 percent in cities across the country. On average, rents in 2023 have increased about 5.45 percent over 2022.
In a follow up video on Sept. 26, Mirikitani responded to a commenter who said her plants looked "happier" where they originally were in front of her apartment. She explained that she was able to move some of her plants in front of a neighbor's apartment, but because now the amount of sunlight they receive has increased, they aren't doing as well.
We hope this story has a happy ending — and that her landlord does something about the hazards!