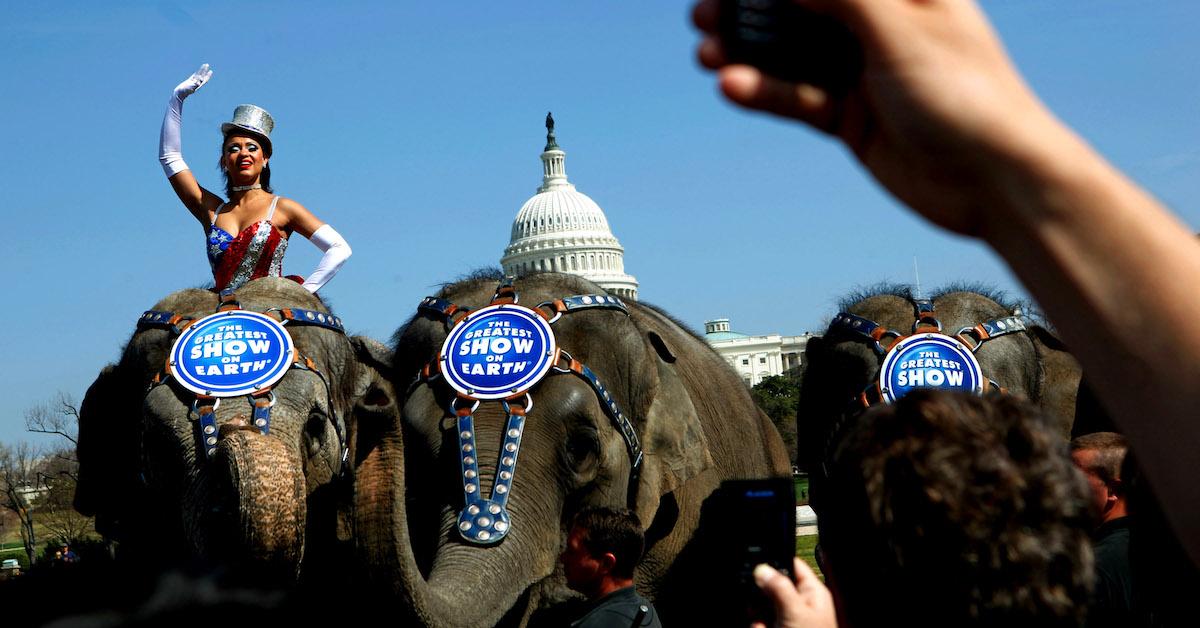 Ringling Brothers and Barnum & Bailey Circus Is Making a Comeback — Without Animals
In 2017, the Ringling Brothers and Barnum & Bailey circus permanently shut down, after 146 years in business. It was something that animal rights activists applauded, as they had been campaigning for the world-famous circus to stop using animals in its acts for decades.
Now, five years later, the Ringling Brothers Circus has announced that The Greatest Show on Earth will soon resume — without animals.
Article continues below advertisement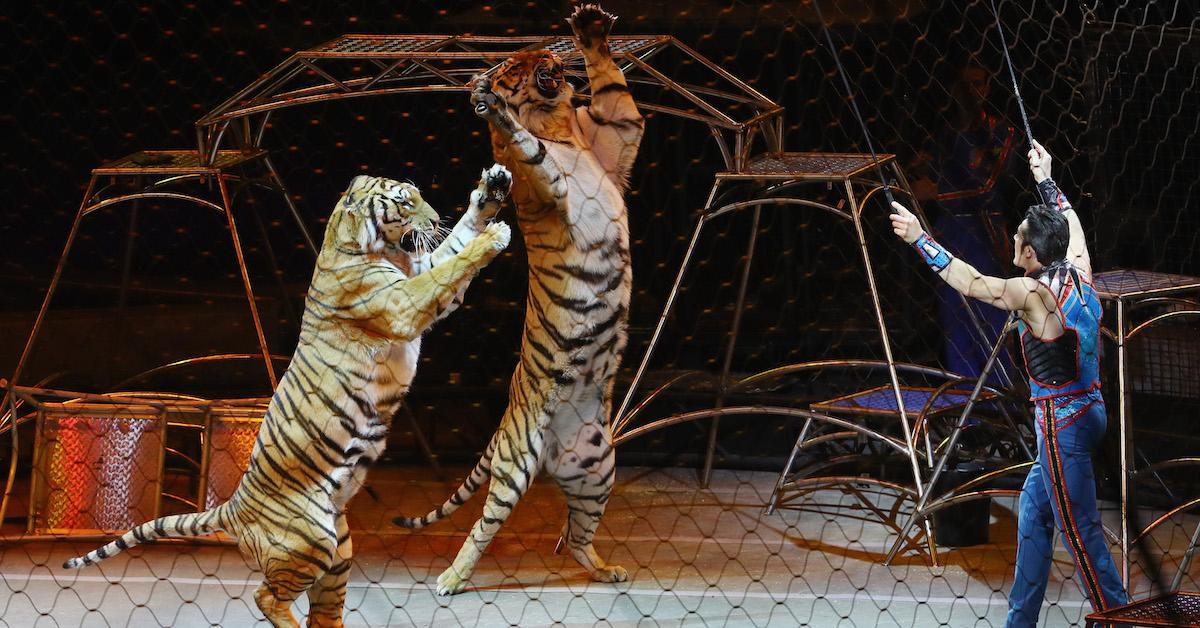 The Ringling Bros circus is making a comeback — but the animals are not.
On May 18, 2022, Feld Entertainment announced that Ringling Bros. and Barnum & Bailey is officially back in business, with The Greatest Show On Earth set to return on Sept. 28, 2023, when it will tour across over 50 cities across the U.S. and North America.
Article continues below advertisement
The team behind the circus went on The TODAY Show on Wednesday to share the news, where they confirmed that the revamped show will not feature any animals.
"We will not be touring animals," Juliette Feld, the COO of Feld Entertainment, confirmed on the talk show. "That is the past. The great thing is that we've had a blank piece of paper to reimagine," added CEO Kenneth Feld.
The show previously used animals including tigers, monkeys, and elephants, the latter of whom were sent to retire at a sanctuary in Florida after the show shut down.
Article continues below advertisement
To make up for the lack of animal performances — as well as traditional clowns, which will no longer be in the show either — the circus will incorporate impressive new human feats, new technologies, and even interactive social media elements.
"We are innovating all aspects of the live show and modernizing the franchise to create an engaging property that is built for today's families and will last another 150 years," Kenneth Feld said in a statement.
Article continues below advertisement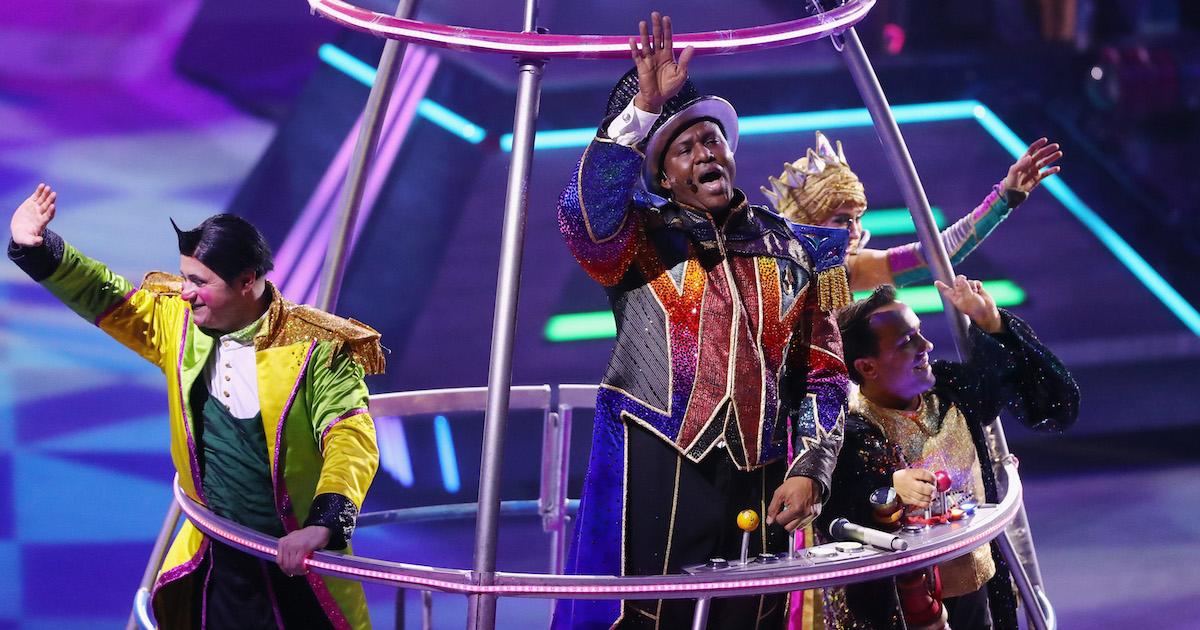 Animal rights advocates are applauding Ringling Brothers and Barnum & Bailey circus for quitting animals.
Animal advocates are thrilled that one of the most famous circuses on Earth is joining the growing list of animal-free circuses.
Article continues below advertisement
"Ringling is returning with a bang, transforming the saddest show on Earth into a dazzling display of human ingenuity after 146 years of animal abuse," Rachel Mathews, the Director of Captive Animal Law Enforcement at PETA Foundation, said in a statement sent to Green Matters. "PETA is cheering on the animal-free revamp."
PETA is also offering to give the web domain Circuses.com to Ringling to "celebrate the spotlight's turn toward talented human professionals who choose to perform." As of publication, the domain redirects to a page on PETA's website that describes some of the abuses animals are subjected to in the circus.
Article continues below advertisement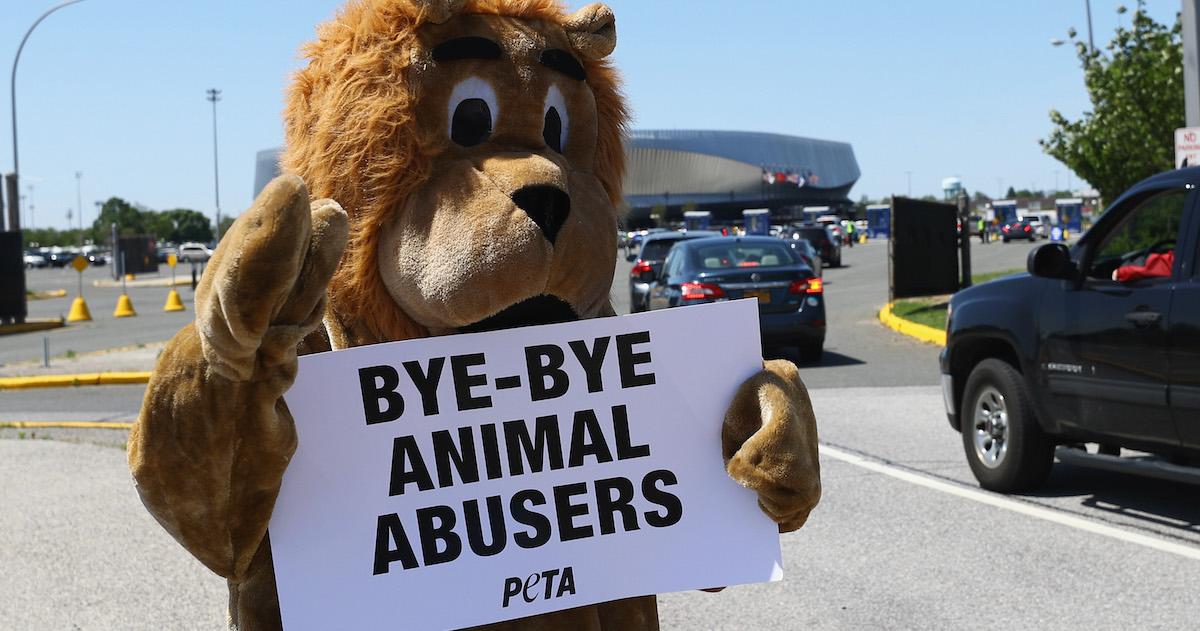 Before Ringling shut down, PETA shared images of behind-the-scenes cruelty at The Greatest Show on Earth on many occasions. PETA found evidence of Ringling trainers: pulling baby elephants away from their mothers; forcing baby elephants to spend months straight standing on concrete floors; holding baby elephants down with tightly-fastened ropes; beating elephants; and covering up elephants' bloody wounds with gray blood coagulants.
Article continues below advertisement
And in general, circus animals are subject to perpetual confinement to trailers; insufficient medical care; being threatened with violence to get them to learn tricks; and being forced to perform tricks.
With so many other ways to entertain and wow audiences sans animal cruelty, the Ringling Brothers and Barnum & Bailey circus is truly about to become the happiest show on Earth.