The Kentucky Derby Has a Dark History of Horse Abuse
Although the Kentucky Derby is a widely celebrated holiday in the U.S., it unsurprisingly has a very dark and extensive history of horse abuse.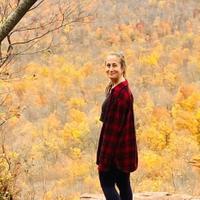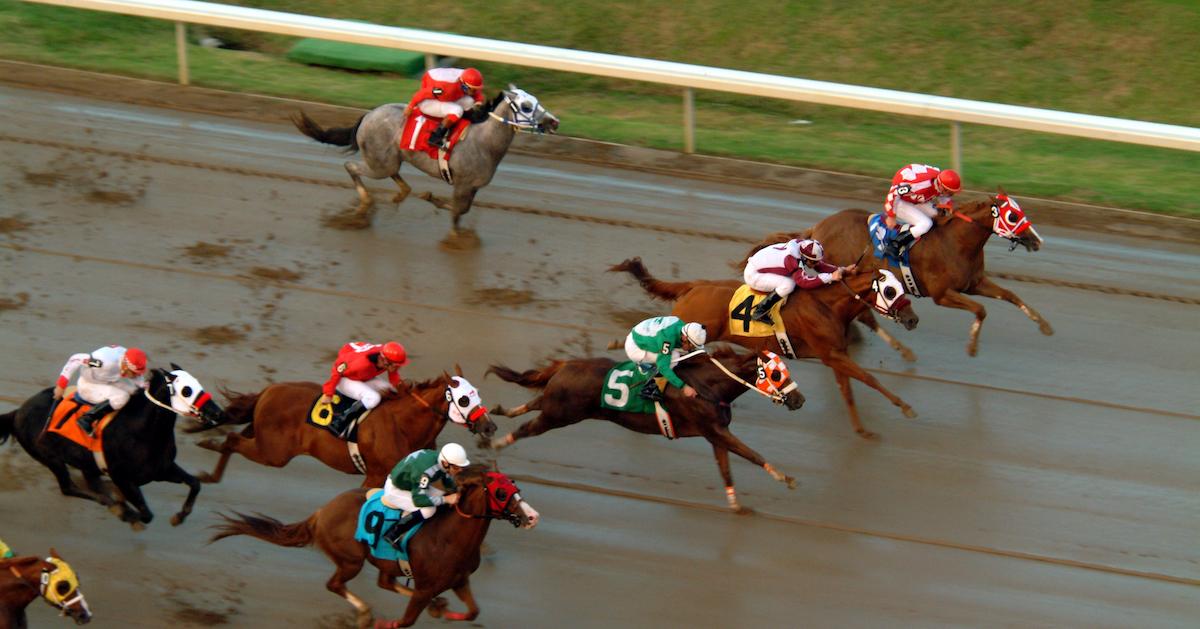 Though horse racing is extremely popular in the U.S., it's notoriously abusive. Allegations of drugging and euthanizing horses who are injured or can't perform have plagued the sport for years, but yet, the Kentucky Derby remains to be one of the most popular athletic events in the country, to date.
Although it may ruin any Derby party plans for this year, it's important to note the Kentucky Derby's dark history of horse abuse.
Article continues below advertisement
Some pretty devastating things have been found in racing stables — especially for horses that make it to the annual races.
"We wanted to know exactly what happens to thoroughbreds in a top racing stable," Kathy Guillermo of PETA told The New York Times after accusing trainers of cruelty back in 2014. "It was devastating to see sore, exhausted, drugged horses every single day. Some were in so much pain it hurt them even to stand, yet they were trained and run anyway."
Some worry this means horse racing won't be around for much longer — though that might be a good thing.
"If the sport cannot find a way to rid itself of a culture that abides all of this it not only won't survive — it won't deserve to survive," Andrew Cohen wrote in a 2014 article for The Atlantic.
Article continues below advertisement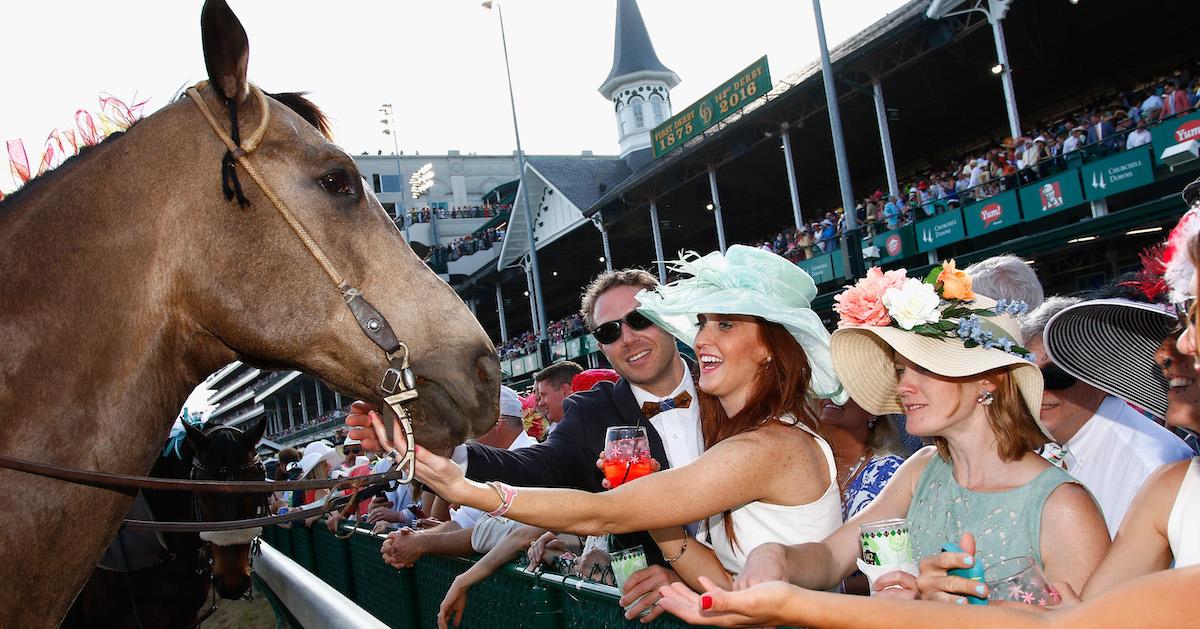 What to know about the horse abuse in the Kentucky Derby races:
In 2014, PETA posted the above investigation to YouTube, honing in on one of the country's most successful race horse trainers, Steve Asmussen. As a regular at the Kentucky Derby, he has an extensive record of rule and drug violations. He is notorious for putting his horses through tremendous pain and exhaustion, treating his horses like "disposable commodities," and giving his horses a "steady diet of drug cocktails."
Article continues below advertisement
For example, Asmussen was reportedly found to be administering thyroid medication to all of his horses thyroid medication, regardless if they had a condition, as it was simply being used to speed up their metabolisms. And of course all of them had to take pain masking medication.
"With all the medications the horses were being given, even in their feed, it felt more like working in a pharmacy than a stable," an anonymous person who worked at one of his stables admitted in the video.
Article continues below advertisement
Sadly, this isn't an anomaly. The video states that 24 horses weekly die on race tracks in the U.S., and many deaths and injuries go completely undocumented, to keep the dangerous sport going. Before they're even old enough, horses with undeveloped bones are forced into the sport, which ultimately takes a toll on their undeveloped bodies. Throughout their lives, race horses are then regularly pain masking drugs just to push through the pain.
Generally, they're euthanized afterwards.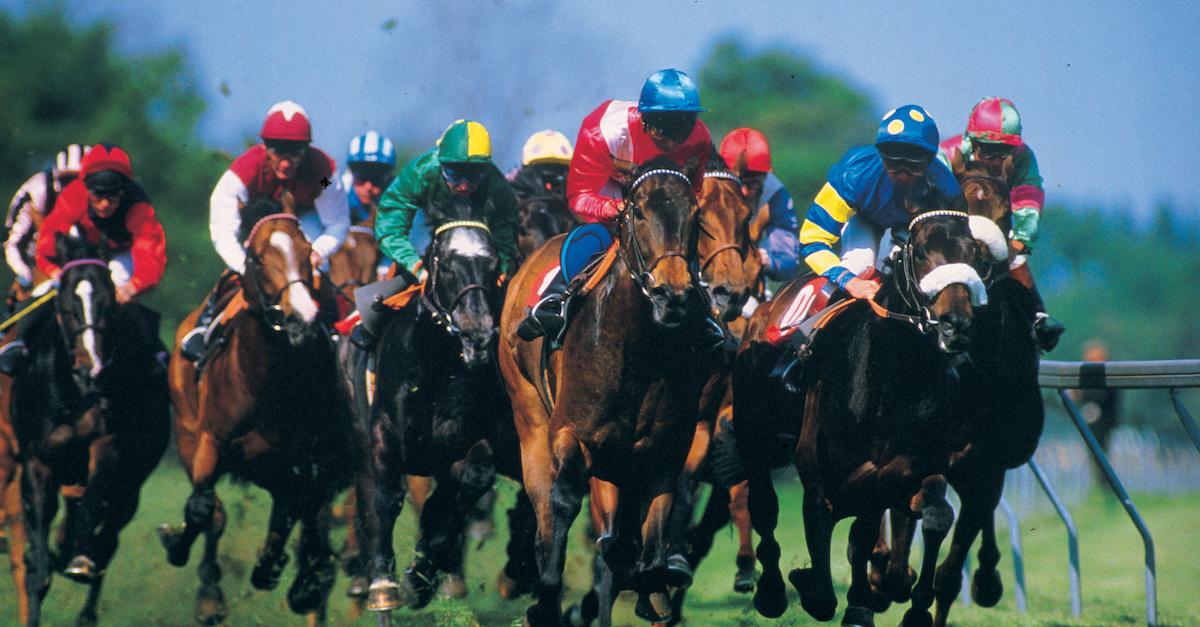 Article continues below advertisement
How many horses have died in the Kentucky Derby?
You may recall the 2021 story of the "disgraced winner of the race," Medina Spirit, who won, was disqualified for having a positive drug test, and died prematurely days later of a heart attack — at only three years old. Again, this isn't an anomaly — if they don't drop dead from exhaustion, many of the horses die from injuries, or are euthanized immediately after. Between 2010 and 2019, the Kentucky Horse Racing Commission reported 237 race-related horse deaths. Many, however, go unreported.
The state of Kentucky "conveniently" doesn't require horse death records, and it's assumed many die in training long before the race. If you'd like to invest in helping the horses, as opposed to supporting the dangerous sport, New Vocations, Canter USA, Second Stride and Thoroughbred Retirement Foundation are all charities that support, relocate, and fight the well-being of former racing horses, because clearly, their trainers don't care enough to do so.
This article has been updated since it was first published on May 6, 2022.