PETA Protesters at New York Fashion Week Take a Stand — "Coach: Leather Kills"
At a Coach fashion show for New York Fashion Week, two protestors made a bold statement against the cruel practice of leather production.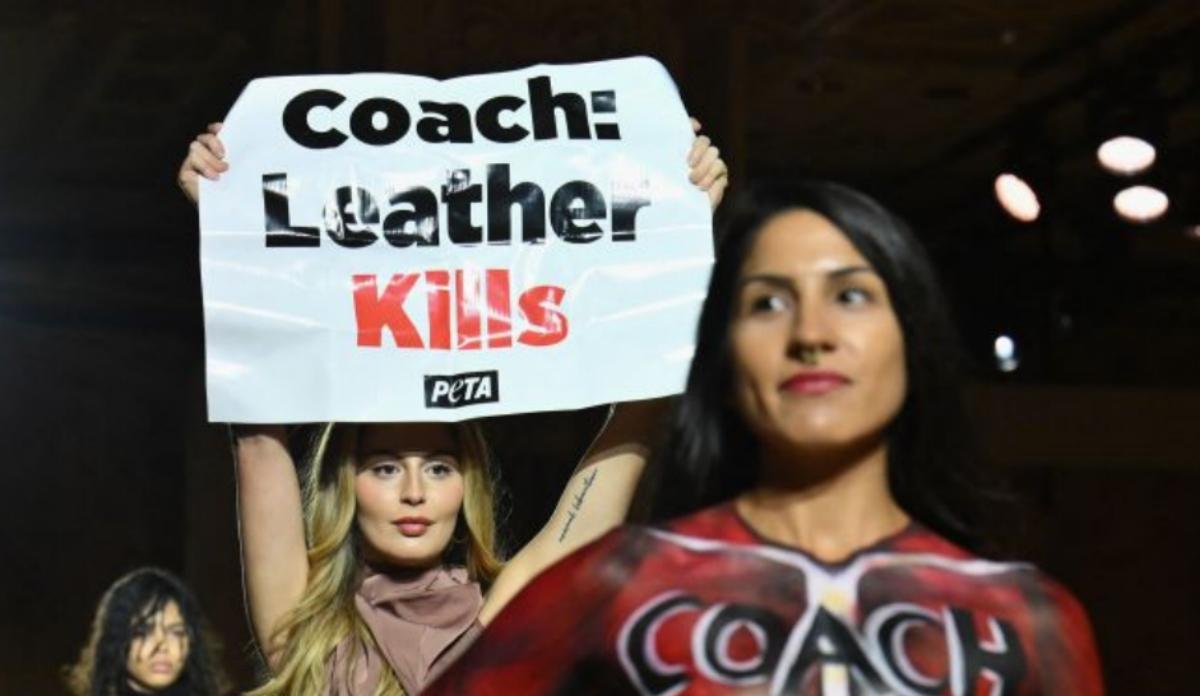 At yet another major fashion show, activists from PETA have taken over the runway with their message to end animal cruelty. Two protestors, one covered in body paint, found their way onto the runway in New York. Although their time on the runway was brief, they got their message about the problem of leather across loud and clear.
Article continues below advertisement
The animal-rights organization has long focused on the fashion industry due to the horrific treatment of animals in the name of style and trends. What was this Coach fashion show protest about, and will the industry take notice and listen?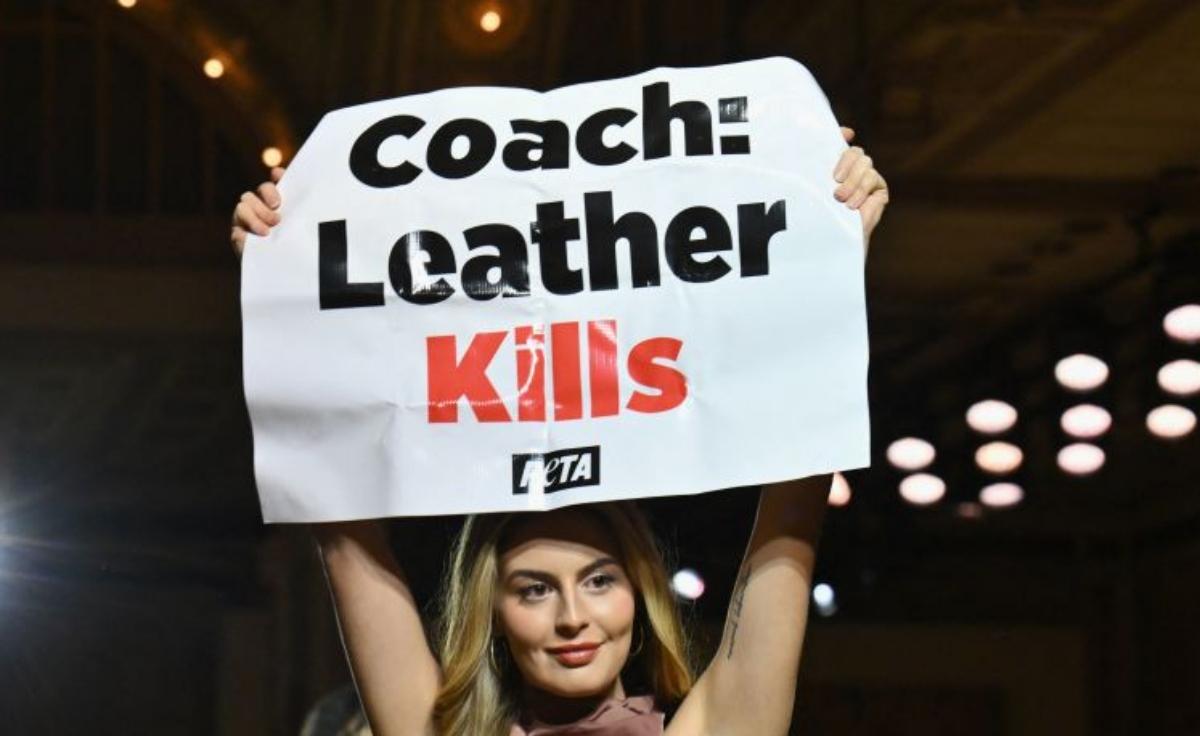 Article continues below advertisement
What was the Coach fashion show protest?
According to a PETA press release, a supporter of PETA showed up on the Coach fashion show runway to protest the use of cow leather in Coach purses. The fashion show occurred at the New York Public Library's main branch, but attendees got a different view of the fashion world due to these two protestors.
People reported that one protestor was covered in body paint to show a disturbingly realistic image of labeled body parts and the text "Coach: Leather Kills" on her chest. Behind the first woman was another protestor dressed in a tan outfit and holding a printed sign with the same text.
Article continues below advertisement
Surprisingly, the protestors made it down the runway before security personnel stopped them and escorted them off the stage. The Instagram page of Glamour posted a video of the brief Coach fashion show protest in which you can see the purposeful model strut of both protestors and how they were ushered out of the spotlight.
Article continues below advertisement
Why was PETA protesting Coach?
This Coach fashion show protest indicates that the leather industry is still a major problem. PETA's statement about the protest includes a shocking reminder of how leather for purses is sourced. "At slaughterhouses, cows killed for leather may be skinned and dismembered while they're still conscious—after they endure castration, tail-docking, and dehorning, without any painkillers, on farms."
According to People, Coach did not respond to requests for comment about the incident. However, PETA's executive vice president, Tracy Reiman, gave a statement verifying that the organization seeks to end the use of cows for leather: "PETA is shaking up Coach's catwalk to drive home the message that leather belongs in the annals of history, not in designers' current collections."
Article continues below advertisement
Comments on the video posted to Instagram by Glamour showed the protest had both supporters and naysayers:
"No need to terrorize and slaughter animals for fashion or beauty."
"Why is leather so shocking?? Most designer brands use leather and always have. Stella McCartney is one of the few that doesn't."
"I forgot Coach still uses leather so sad because it's such a dope brand but it's not the dark ages anymore"