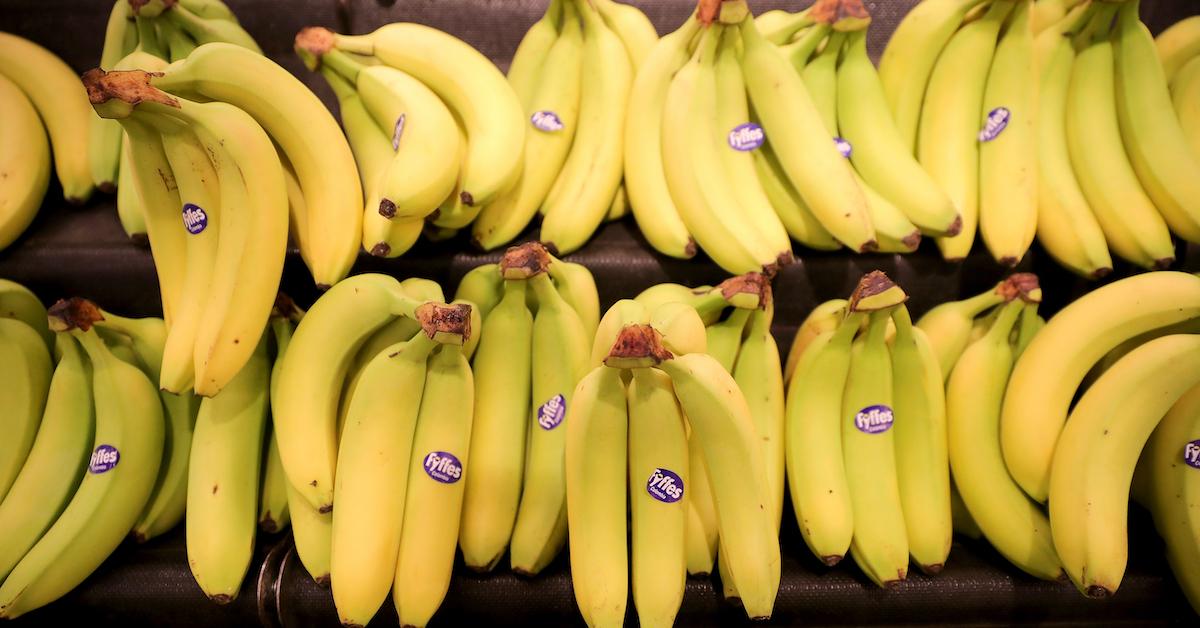 To Reduce Food Waste, This Grocery Chain Is Ditching "Best By" Dates on Fruits and Veggies
It's pretty easy to tell if your fruits and vegetables have gone bad — a rotten smell, concerning discoloration, or the development of a fungus are all straightforward signs that your produce is no longer safe to eat.
Article continues below advertisement
For that reason, U.K. supermarket chain Morrisons decided to remove expiration dates from hundreds of different kinds of produce, in hopes that it will encourage people to reduce food waste.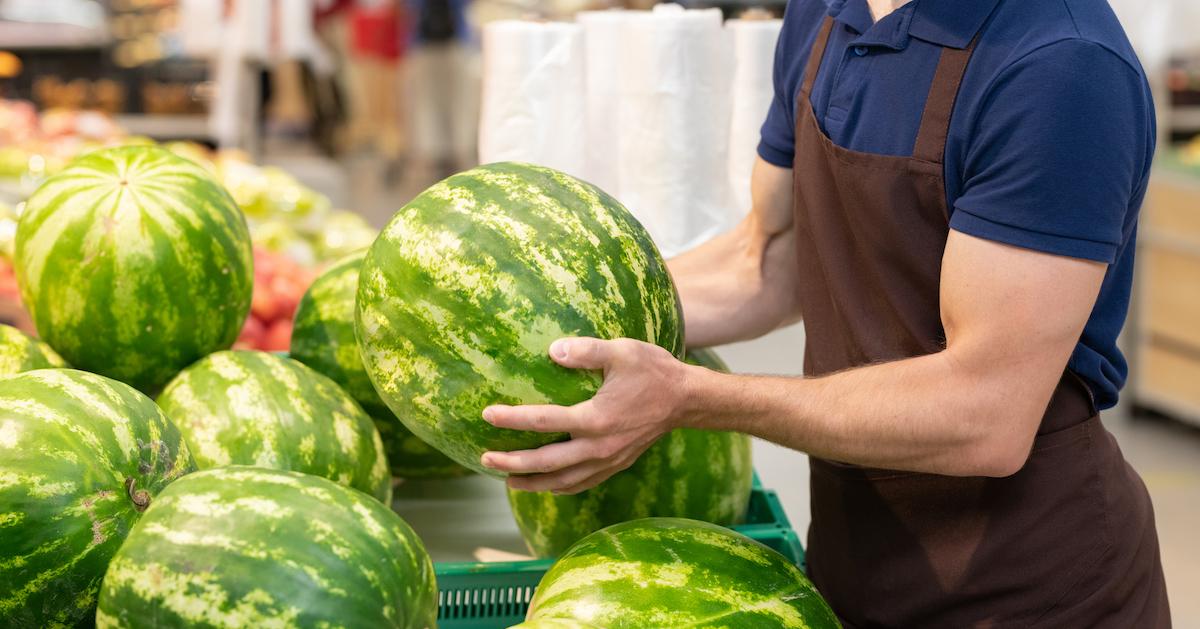 Article continues below advertisement
Morrisons is removing expiration dates from fruits and vegetables.
As reported by Packaging News, going forward, almost 200 fruit and vegetable items sold at Morrisons will no longer feature "display until" date labels. Morrisons stated that it hopes this change will "urge customers to use their own judgment as to whether produce is good to eat after being bought and stored at home," according to the news outlet.
Certain fruits and veggies will be organized with a code system that employees can use to keep track of stock; other items, including bananas, pineapples, and watermelons, will have no codes or dates at all.
And Morrisons intends to continue expanding this initiative; next year, the supermarket chain will also remove the dates from more perishable fruits that are typically pre-packaged, including grapes, berries, and stone fruits, according to The Sun.
Article continues below advertisement
"Now more than ever it's important to help our customers to reduce their food waste," Damon Johnson, Morrisons' head of technical produce and horticulture, said in a statement, as per Packaging News. "We hope by removing dates from our produce lines, changing our messaging on packs, and by providing our customers with advice on storage, we can support households in extending the life of their food and save customers money this Christmas."
If you've ever seen something expired in your fridge or pantry, you may have immediately tossed it. But since expiration dates are no more than estimates, Morrisons thinks consumers should investigate their food for themselves to see if it's expired. But how exactly should we do that?
Article continues below advertisement
How to tell if fruits and veggies are expired:
To tell if your produce is safe to eat, you can use your five senses. (Except for hearing. If your veggies are speaking to you, please consult with a professional.)
Article continues below advertisement
First, take a look at the fruits or veggies in question. If they are covered in mold or fungus, if anything is oozing out of them, or if they are significantly discolored, you probably shouldn't eat them, as per wikiHow. But if all you see is slight discoloration on a small part of the fruit or vegetable, you may be able to just cut off the affected section, and eat the rest.
If your produce has an off smell — whether it smells completely rancid or just a bit different than usual — you should probably avoid it.
You can also use your sense of feeling. If the item feels slimy or sticky, it may contain bacteria and be unsafe to eat.
Article continues below advertisement
That said, your sense of taste should not be relied on when it comes to checking if your produce is still edible. But if you do take a bite of fruit or veg and it tastes off, you should probably stop eating it to be safe.
And make sure to compost your fruits and veggies that have gone bad, instead of throwing them in the trash.
Article continues below advertisement
Morrisons removed expiration dates from dairy milk, too.
This is not the first time Morrisons has removed expiration dates from food in order to reduce waste. In January 2022, the company stopped putting expiration dates on most of its store-brand dairy milks, and told customers to employ the "sniff test."
Basically, Morrisons wants people to smell their milk for a bad odor and inspect their milk for discoloration, lumps, and curdles, before drinking it, arguing that these tests are more effective than reading a carton's arbitrary expiration date.