How This Queer WOC-Founded App Is Promoting Accessibility and Diversity in the Outdoors (Exclusive)
We recently caught up with Breanne Acio, founder and CEO of Sēkr, an app that promotes diversity and accessibility in the outdoors.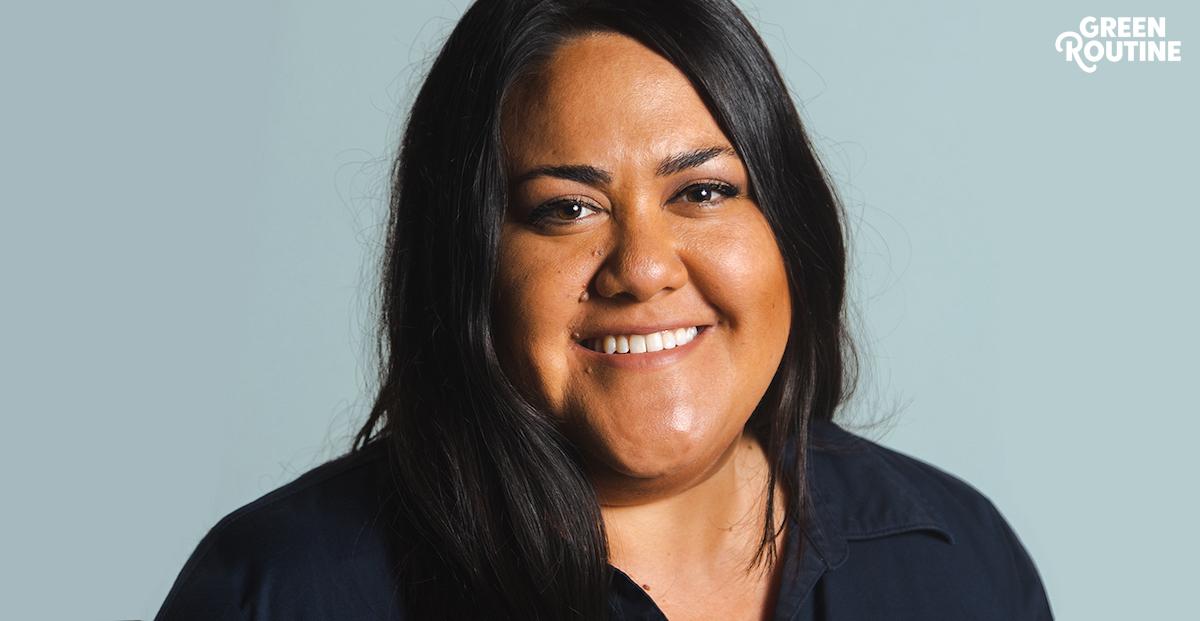 In 2017, Breanne Acio was teaching at a university, focusing on communication for people with stigmatized identities, while her wife Lacey Mayer was teaching fifth grade. When they heard that Mayer's dad was transforming a van into a tiny house, the two educators decided to take advantage of their annual summer break, and do the same thing. Soon after, they began living van life part-time.
Little did Acio know, this journey would soon inspire her to create an app that encourages diversity in the outdoors by making camping and van life more accessible.
Article continues below advertisement
Breanne Acio founded Sēkr to foster diversity in the outdoors.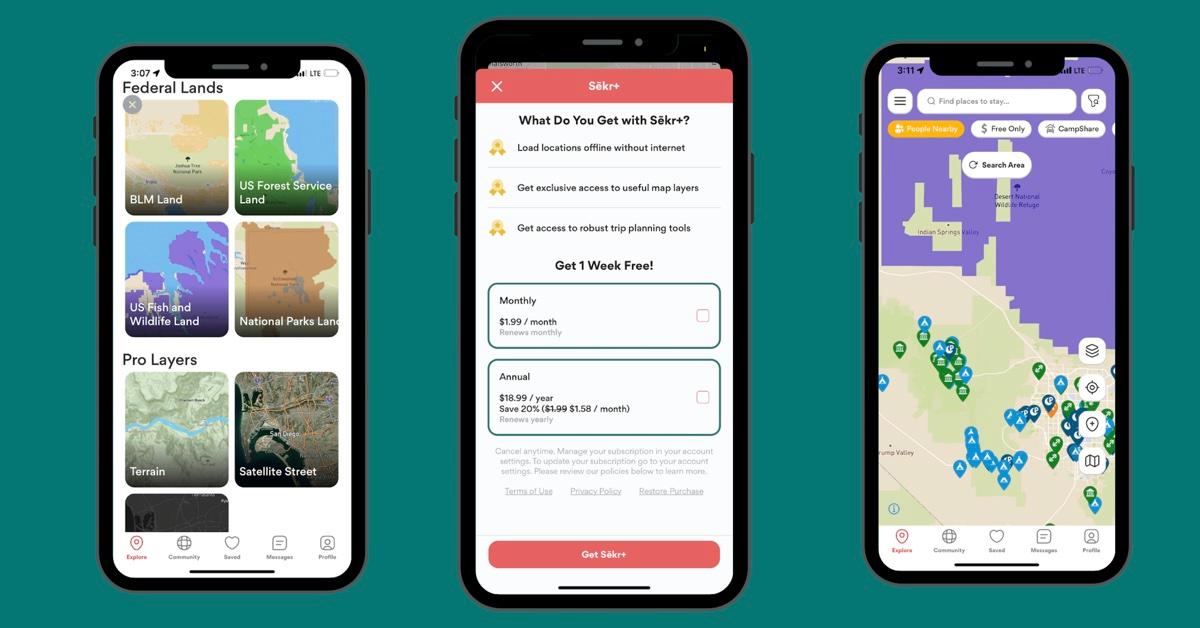 "We just fell in love with the lifestyle and the outdoors and honestly the community," Acio tells Green Matters on a recent video call, recalling she and Mayer's early days as van lifers.
In fact, Acio remembers people often telling the couple, "You're living my dream."
"It's super flattering when someone says that, but at the same time … I wanted to make [van life and camping] more accessible to more people, to be able to experience what I got to experience, and decrease the barriers, which happened to be finding locations and resources," Acio says.
So, in 2018, Acio partnered with Jess Shisler to found The Vanlife App, which connected van lifers with destinations, community, and other resources. The queer, woman of color-founded app has since been renamed Sēkr, to better reflect that it's for more than just van lifers, catering to everyone from campers to outdoor enthusiasts.
Article continues below advertisement
Sēkr helps you plan every stage of your camping or van trip, including finding campsites, Wi-Fi zones, pit stops, and more; it also has an interactive element, so you can connect with other Sēkr users during your adventure. "We want to reduce the barriers and be your guide to go outside," Acio says, adding that she wants Sēkr to become the Expedia of the outdoors.
A big part of Sēkr's mission is making the outdoors more accessible to diverse communities, who have historically been excluded from outdoor activities — to learn more about that, as well as the CEO herself, we recently caught up with Breanne Acio for our "Green Routine" series.
This interview has been edited and condensed for length and clarity.
Article continues below advertisement
GREEN MATTERS: What are your best tips for people who want to go camping or travel more sustainably?
BREANNE ACIO: Create a box of camping gear. In my camping box, I have a stove, I have four plates, four cups, four sets of silverware, my pourover coffee maker. I know exactly what I need, and I'm prepared ahead of time. And I use the same stuff every time. It's easy. We're never buying last-minute, disposable anything.
Article continues below advertisement
GM: Why are camping and van life more sustainable than other vacations?
BA: One thing that you realize when you have 40 square feet and very limited water and space for resources, is how much you consume on a normal basis. When you're in a van, you have to be very, very aware of how much water you're using. You're not using plastic or paper plates or disposable anything. You're using the same stuff over and over and over again.
Article continues below advertisement
As you start to explore these outdoor spaces, you start to realize that these are incredible places, and some people just come out here and leave their beer cans and trash everywhere. And then the public lands don't have enough resources to clean up after everybody. You have to clean up after yourself. People really need to respect these places. We don't want them to get closed down.
I don't want to be a gatekeeper; I want people to be able to experience these places. But if we're going to share the information, we also have to equip them with the knowledge and the tools to be responsible stewards.
Article continues below advertisement
GM: How does Sēkr encourage sustainability ?
BA: When you sign up for the app, you actually have to agree to the Leave No Trace principles. The app has clean-up reporting — if there's a site that needs cleaned up, someone can report it. We have incentives for cleanups. We host cleanups all the time.
GM: You have spoken about the nature gap. Can you elaborate on that, and the ways that people of color are less likely to get involved in outdoor activities?
BA: If you are economically disadvantaged, living in a van is not your dream. That's the thing that you want to escape.
There was a study done recently on how the reservation system and national parks disadvantage diverse people, like people of color, historically marginalized identities, and economically disadvantaged communities, because you have to plan your trip six months in advance if you want to get a campsite, because they sell out. And a regular person cannot plan six months in advance. So just from a logistics perspective, finding a campground is almost impossible, unless you are from an economically privileged background — and that is unequivocally tied to race.
Article continues below advertisement
88 percent of participants in outdoor rec in 2012 were white. But now, the fastest growing demographics in the outdoor industry are actually people of color and women. And unfortunately, the experience is different for us because we are not seen as the typical outdoor enthusiast. People assume we don't know anything, or we're just not welcomed in the same way.
Outdoor recreation spaces have historically been built around wealthy white neighborhoods. You go to inner cities, and there's no safe park to go to. So it's all around. It's a system that disadvantages people of color from geography to economy to social interaction.
Article continues below advertisement
GM: Can you elaborate on how Sēkr works to promote diversity, accessibility, and inclusion?
BA: When I first started getting into van life, I started hosting events at Fiesta Island. And those events were always really diverse because I was sharing them, and I'm a queer woman of color. If I'm hosting the event, diverse people feel like they can come.
I started going to industry events, and realizing industry events are very different from the type of event that I was hosting. It's pretty much all white men. And in those spaces, I actually feel unsafe; I feel unsafe putting my team of women in those spaces.
It originated from that, and realizing that when you have diverse leadership and diverse representation, you invite a diverse audience in a way that you don't otherwise. So from the very beginning, we've been very conscious and intentional about representation in our team, in our messaging, in everything that we do. And that's how we invite more diverse people.
"Green Routine" is a series from Green Matters that invites notable people in the environmental space to share the efforts they make to live more sustainably.