Live Vicariously Through These Incredible #VanLife Instagram Accounts
To live vicariously through people who frequently travel and live sustainably, follow these van life Instagram accounts for inspiration.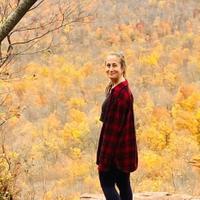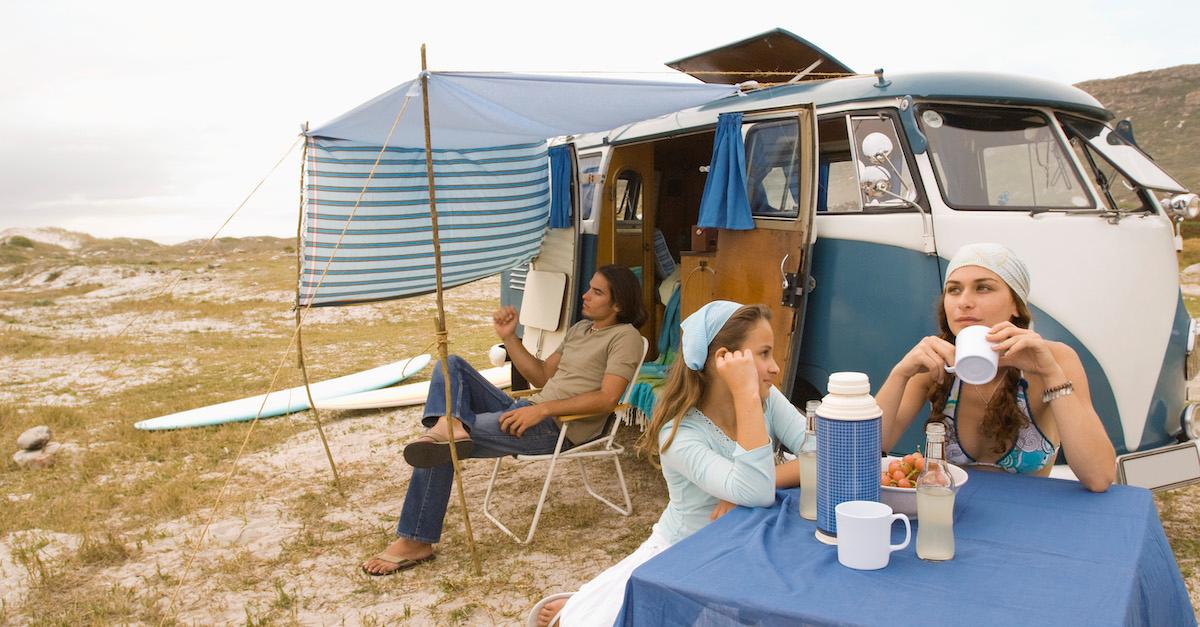 For those of us who work our 9 to 5 jobs from an office or even a desk in our apartment, living out of a van may be but a mere pipe dream. In addition to the fact that van life provides for so many fantastic travel opportunities, it can also be sustainable, promoting a minimalist and low-waste lifestyle. That's why we've rounded up a few of our favorite van life Instagram accounts, if you'd like to live vicariously through the increasingly popular nomadic lifestyle.
Article continues below advertisement
Why is van life more sustainable?
Van life is more sustainable for many of reasons — for one, it promotes a minimalist lifestyle.
Those who live in a van don't have room for too much "stuff" beyond necessities, encouraging van inhabitants to only purchase what's important. And although it involves quite a bit of driving (which uses gasoline, unless you're in an electric van), it doesn't consume the amount of energy as a full-size house — similar to a tiny home.
Another reason why van life is so environmentally-friendly is that it encourages a low-waste lifestyle. Since a van doesn't provide much room for trash, those who live in a van generally try harder than non-van-lifers to swap out single-use items for reusables. Van lifers are often more willing to opt for reusable coffee mugs, water bottles, bags, and more, because it's easier to have as little waste on-board at all times.
That said, keep scrolling for our favorite van life accounts.
@meghanandmatt
Couple goals, much? Van life duo Meghan and Matt (@meghanandmatt) run a mega popular blog, Instagram, and YouTube account. They document their life exploring the U.S., from Florida to Utah, and although the pictures are totally unreal, they make a point to show the not-so-glamorous sides of van life, making for a fun and real experience.
@vanlifediaries
Instead of following just one family, couple, or person's travels, @vanlifediaries re-grams van lifers from around the world. Not only does it give you the chance to simply enjoy the van life aesthetic, but it also helps you discover other van life accounts, and see what van life looks like for different types of people, portraying the lifestyle in varying ways.
Article continues below advertisement
@basil.the.bus
The creators behind @basil.the.bus somehow make living in a van with a massive dog look easy. Australian creators Eli, Em, and their pup Mochi are exploring the entirety of the land down under in a Toyota Coaster, which they gutted and eventually named Basil. Not only are their travels absolutely amazing, but their mobile home looks beyond comfy — Basil's kitchen is truly next-level.
Article continues below advertisement
@aliveandwheel
Henry and Cat, the creators behind @aliveandwheel, are a gorgeous couple with a dog named Maisie. They just started their van life journey a little over six months ago, and although the construction process took a while, the interior of their home on wheels is legitimately magazine-worthy. Their adventures through mountains, woods, and beaches look pretty incredible, too.
Article continues below advertisement
@brina.explores
Brina is a German creator who documents her van travels alongside her husband Igor, via her Instagram account @brina.explores. The couple is making their way around Europe with their adorable pup, Gerda, chasing waterfalls, frolicking through grassy hillsides, and exploring the mountains.
Article continues below advertisement
@our_venturing_van
Connor and Mattie document their travels with their beloved pooch, Fabio, via their Instagram account, @our_venturing_van. In a self-converted van, the couple is exploring Europe, going from Italy to the Dolomites to Croatia in a matter of weeks. It's definitely making us wish we could travel internationally right about now.
Article continues below advertisement
@wheresmyofficenow
Emily and Corey are the duo behind @wheresmyofficenow. Emily is currently living out of a converted school bus in Virginia, while Corey is creating his own campers in California. And although their journeys are incredibly different, it makes for some seriously diverse and exciting content.