A White Christmas in Chicago May Be Possible, With Blizzards in the Forecast
With winter storm warnings in Chicago, many are gearing up for possibly several feet of snow.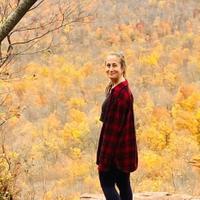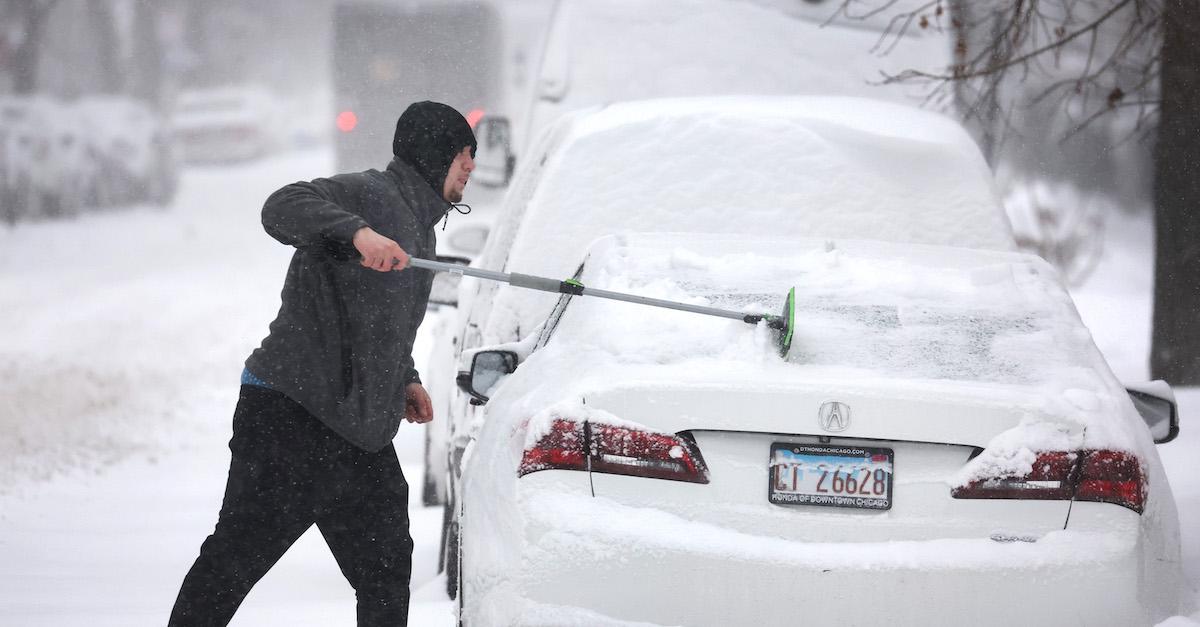 Some serious winter weather is in store for residents Windy City residents.
The week leading into the holidays is expected to bring frigid temperatures, high winds, snow, and icy roads. And although many are likely looking forward to enjoying a white Christmas, Chicago's winter storm warnings could potentially impact travel for millions of people across much of the Midwest.
Article continues below advertisement
"The exact track of the storm will determine which areas end up in the middle of the blizzard," AccuWeather Chief On-Air Meteorologist Bernie Rayno stated. "The energy poised to spin up the storm in the central U.S. at midweek was located off the coast of British Columbia on Monday... Travel could be totally shut down in Chicago by the storm from late Thursday to Friday."
"And, it is not just during the storm when conditions will be bad," AccuWeather Meteorologist Matt Benz added. "Frigid air, ongoing gusty winds, blowing and drifting snow and hard-packed snow and ice on the roads will continue to make for horrendous travel conditions on Christmas Eve and perhaps into Christmas Day across much of the Midwest."
Article continues below advertisement
Chicago's winter weather: what to know.
Even though seasonal snow is exciting, especially leading into the holidays, meteorologists worry conditions could be dangerous for those looking to travel for the holidays, as well as homeless folks on Christmas Eve and Christmas Day.
According to NBC Chicago, the week is starting off relatively cold without precipitation and moments of sunshine. Tuesday could see light snow and some possible freezing rain, but nothing crazy. Things aren't expected to pick up until Wednesday night.
Article continues below advertisement
Though Wednesday morning is looking mild, the winter storm is expected to slam Chicago Wednesday night into Thursday morning, possibly impacting the early and evening commutes. The map of the storm hasn't yet been determined, but snow is expected to fall all day, with increasing winds and decreasing temperatures. Snowfall amounts are still undetermined, but possible lake-effect snow could bring two-day blizzard-like conditions, with hazardous travel conditions expected through Saturday.
"A strong winter storm will impact the region Thu. into Sat., with potential blizzard conditions Thu. eve into Fri. eve," the NWS Chicago tweeted. "If possible, those traveling should begin to consider alternate travel plans. Bitterly cold air & strong winds will bring dangerously cold conditions Friday to Sunday."
Article continues below advertisement
How to prepare for a blizzard:
Preparing for a blizzard is imperative, especially if you're older, have young children, or pets.
If you have a wood stove or fire place, stock up on wood. You may also want to stock up on food — especially non-perishables, in case the power goes out. You'll also want batteries, flashlights, and matches on-hand.
And because it may be unsafe to travel on Christmas Eve or Christmas Day, you may want to make back-up plans for holiday festivities. If you end up having to stay inside, to avoid icy roads or bumper-to-bumper traffic, it won't be the end of the world. We promise Santa will still make a point to stop by.