Here's How Much Show We'll Get From Winter Storm Izzy
What is winter storm Izzy's path? Several parts of the U.S. are expecting to receive snow, high winds, and cold air from the Arctic this week.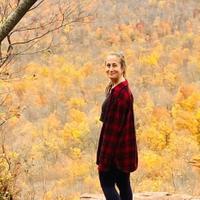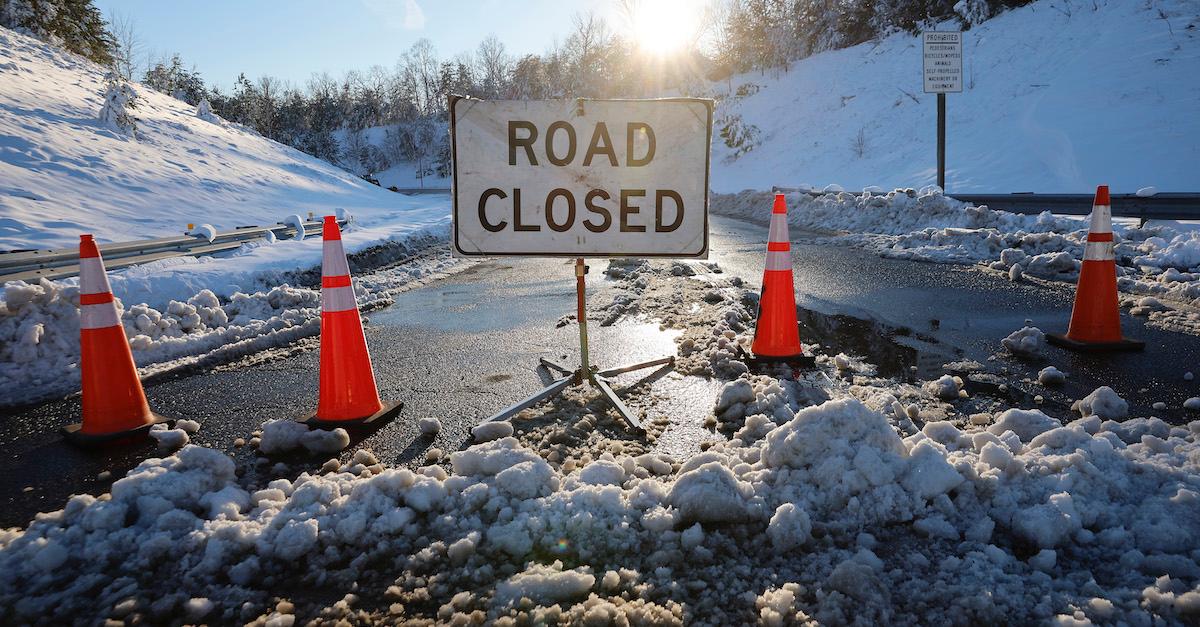 It's starting to feel a lot like January... gross.
A massive storm, which has coined the nickname winter storm Izzy, is bringing significant amounts of snow, ice, and cold air to various parts of the U.S. throughout the course of this week. Depending on where you are located, you could expect to see larger amounts of precipitation during the second half of the week. Many are unfortunately experiencing power outages, and numerous flights have already been canceled.
Article continues below advertisement
"This snow will combine with gusty winds to produce slippery, snow covered roads and significantly reduced visibility," the Weather Service said on Twitter, as per AP News. "Travel will likely become hazardous to dangerous at times."
Keep reading for everything you need to know about winter storm Izzy, such as its path, what to expect depending on where you live, and more.
Article continues below advertisement
How much snow will we receive from winter storm Izzy?
Many parts of the U.S. received snow earlier this week on Monday, Jan. 17. According to the New York Post, snow, thunderstorms, and dangerous wind gusts blasted through the East Coast to the southeast. Upstate New York, Ohio, and Pennsylvania received large amounts of snow, while New York City and Connecticut received dangerously high winds. Parts of Georgia, North Carolina, South Carolina, and Florida also lost power, and many highways across the country were blanketed in ice.
Article continues below advertisement
And although the nasty weather seemed to subside as of Tuesday, the winter storm is continuing to stir up trouble. According to Weather.com, parts of the U.S. — specifically southern and eastern states — are expected to receive quite a bit of ice and snow from Thursday through Sunday. Cold air will be colliding with warm air in the South, bringing more unexpected snow to southern U.S. states. Parts of the northeast and the Appalachians are also expected to receive notable amounts of snow.
Needless to say, it's been a rough week for travel. According to Newsweek, over 400 American Airlines flights have been canceled alone, and 110 have been delayed. The company is allowing customers to rebook affected flights at no additional cost — but it's affected the company's operations significantly.
"This weekend's winter storm is expected to have a significant impact on our operation, especially at Charlotte International Airport," American Airlines said in a statement, as per Newsweek.
Article continues below advertisement
Drivers are also being urged to stay off the roads in many parts of the country. In North Carolina, according to Weather.com, a car driving on I-95 slipped on ice, killing two people. That said, government officials, such as Georgia Gov. Brian Kemp are urging people not to drive, unless completely necessary.
"If you're able tonight and tomorrow morning, stay home and off the roads," he tweeted Monday.
Article continues below advertisement
Winter 2021-2022 is colder than usual — depending on where you live.
You may have noticed the 2021-2022 winter season has been more "wintry" than usual for much of the U.S. According to NY Metro Weather, New York has seen colder temperatures and more snowfall than it has in a while, as has most of the northeast. However, the second half of the winter is forecasted to be less snowy and unseasonably warm — so I suppose we have that to look forward to (despite the fact it's largely due to global warming).
But if you're seeking out powder all winter long, we recommend heading west — La Niña is making for a seriously great ski season this winter.
With that in mind, stay safe.